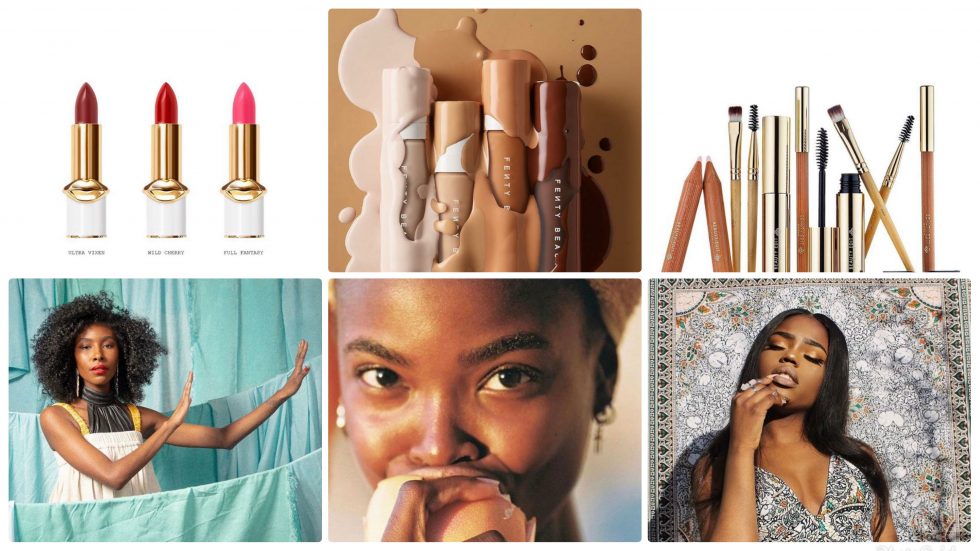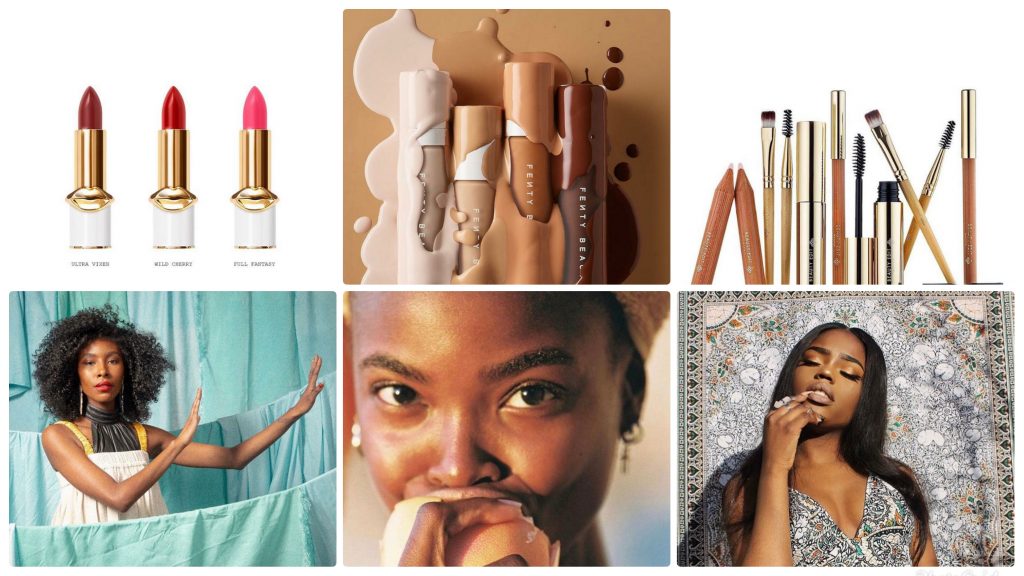 The beauty industry has a long way to go when it comes to diversity and inclusion. Through my fifteen year career in the beauty industry, change has happened – ten years ago it wouldn't be unusual to attend a launch for a new foundation and see six shades – that shouldn't be allowed to happen these days, but unfortunately sometimes it does. Imagine going to buy a make-up item and being told that there isn't a shade to suit you. Black women spend more money on beauty items than their white counterparts, yet only 2% of spending is done with black businesses. As a platform, we see that we have a responsibility to lead the charge to a more inclusive world. As we come up with a way to action that in our every day, today we're making it a priority to shine a spotlight on these incredible beauty brands, created by black women, that need to have more attention paid to them. From pigment-rich formulas, to natural hair care – and I've highlighted my favourite product from each. I've also included a list of black beauty experts to follow on Instagram, who may be able to give you more targeted advice if you need it.
MDM FLOW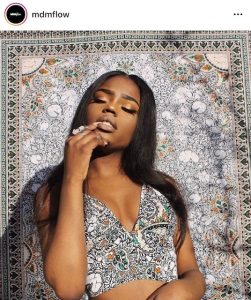 I've interviewed cosmetic scientist Florence Adepoju, the founder of MDM Flow, countless times for the single matter that she really knows her stuff. Her background story goes: she swapped medicine for cosmetics, worked on a Benefit counter but was frustrated with the way that bronzer and counter powders looked amazing on her colleagues white skins yet would look greyish on hers, so decided to make her own.
Hero Product: Bossy Lipstick, £15 – the perfect dark skinned nude lip.
BEAUTY EDIT MAYFAIR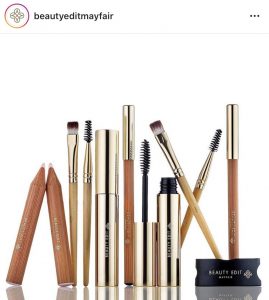 The spin-off brow brand was created by Sherrille Riley, founder of luxe nail bar, Nails and Brows Mayfair. Fun fact, this was one of the first places I was brave enough to visit after having Leo because Sherrille insisted that I come in for a bit of pampering. PS: Sherrille was the secret brow tamer of Meghan Markle whilst she lived in London.
Hero Product: Brow Filler, £20 – comes in three shades of the softest pencil which creates perfect faux brow hairs to fill in any gaps.
BOUCLEME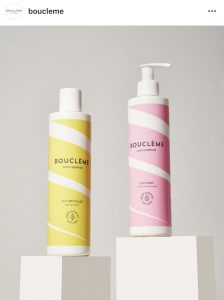 Founded by Michele Scott-Lynch following her own natural hair journey, the brand is loved by black and white women with curly hair. Sourced and created in the UK, the products will give you the best curls of your life. Widely available at Boots, Feel Unique and Look Fantastic.
Hero product: the £15 Curl Defining Gel
DIZZIAK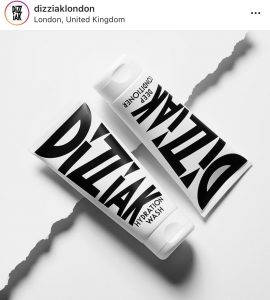 Created by my ex-colleague Lorretta De Feo after she noticed a gap in the market for a modern solution to afro hair troubles, Dizziak is based around the deep intensive conditioning treatments that dry and coarse hair types drink up. The award-winning, cult-favourite, vegan formula works on all hair types without the need for any harsh chemicals.
Hero Product: Deep Conditioner, £22
FENTY BEAUTY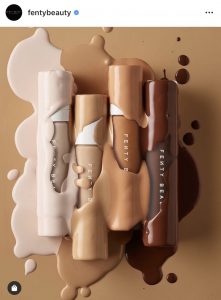 This one may need no introduction. Created by Rihanna herself, Fenty broke boundaries and had women queing around the corner to get their hands on their perfect shade of foundation when it launched a few years ago. A truly inclusive brand with shades for the fairest through to the darkest skin tones, I've gone through bottles of the glowy, long wearing Pro Filt'r Foundation (my shade is 230) that is available in 50 shades.
Hero Product: Pro Filt'r Soft Matte Longwear Foundation, £27
BEAUTY BAKERIE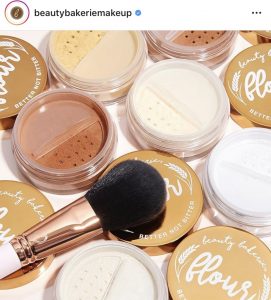 Playful packaging and fun names, Cashmere Nicole, a nurse and single mum, launched the brand just before undergoing a double mastecomy. Beyonce heard her story, used her brand, featured her on her website and the rest is history. The high-pigmented formulas, setting spray and facial oils are now available world wide.
Hero Product: The Flour Setting Powder, £22.50, is meant to be a game-changer when it comes to flattering darker skin tones without making them look ashy, I haven't tried them but I do love the Milk & Honey Highlighting Palette, £36.
PAT MCGRATH LABS
If you've heard of Charlotte Tilbury, you should have heard of Pat McGrath. The "mother" of the make-up industry, Pat is the mastermind behind almost every make-up look on the catwalk or red carpet. She's also consulted for pretty much every single other make-up brand on the market meaning most of the products in your make-up bag will have had her spin. In 2016 she launched her very own brand, with a high-end, super luxe edge. I've been wearing the mascara and eyeliner for the last few weeks on our lives and they really do live up to the hyper.
Hero Product: Matte Trance Lipstick, £35 or the iconic Sublime Eyeshadow Palette, £30
MY LITTLE COCO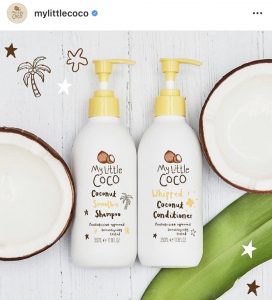 Created by Rochelle Humes, the brand launched in February but has been in the pipeline for years. She's been quite vocal about the fact that after years of chemically straightening her hair, she wanted to embrace her natural curls to show her daughters that their natural hair texture was nothing to be ashamed of. My Little Coco is a hair and body range, formulated without any parabens, chemicals or nasties that we use on our own kids.
Hero Product: Gemma swears by the Coconut Smoothing Conditioner, £5.99, to tackle the knots in Belles hair. There is a demo on our 'Parenting Tips' highlights on Instagram if you want to see it in action.
RAD SWAN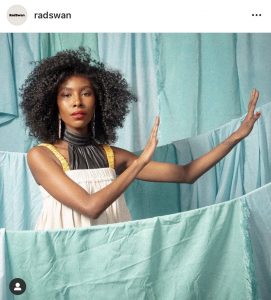 Influencer and fashion blogger turned CEO, Freddie Harrell has moved to NYC in the persuit of perfecting her hair extension brand, previously called Big Hair No Care. It's a range of 100% consciously-sourced, clip-in extensions specifically for curls, kinks and afro textured hair types. Because when you think about it, why are all hair extensions straight and silky?! It's due to re-launch this summer, so keep your eyes peeled.
THE GLOWCERY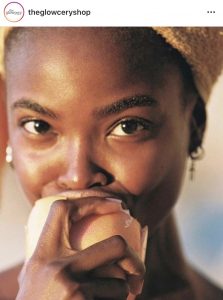 Black skins can be prone to hyper-pigmentation and scarring, The Glowcery launched last year with an aim to tackle this and more. Created by natural skincare formulater, Roshanne Dorsett, the idea was to create a nutritious diet for skin, hand blended from cold-pressed vegetable, fruit and nut oils that are jammed packed with green antioxidants, potent plant-based vitamins and nourishing omega essential fatty acids. Basically, a grocery of vital ingredients that your skin needs.
Hero Product: Clean Greens Superfood Serum Facial Oil, £18, is like a green juice for skin.
10 BLACK BEAUTY EXPERTS TO FOLLOW ON INSTAGRAM
@ATEHJEWEL – beauty journalist and brand founder
@DRUCHENNAOKOYE – celebrity cosmetic dentist
@SKNDOCTOR – medical and cosmetic doctor
@ADEOLAGBOYEGA – Pat McGrath's UK Head of Artistry, ex-Bobbi Brown Pro & friend of TIM
@ANTONIABURRELL – global skincare expert
@PROJECTAJNA – spiritual wellness expert
@KELECHISART – Charlotte Tilbury Pro MUA
@SHARMADEANREID – Founder of Wah Nails (RIP) and CEO of Beauty Stack
@BROWNSKINDERM – need to know skincare facts
@CHARLOTTEMENSAH – hair stylist & brand founder