Happy Tuesday gang. Today we are talking slogan T Shirts. Essentially, wearing a slogan T shirt is lazy dressing, which is why we love it. No need to add any jewellery as your top does all the work for you. And don't we all love getting dressed in something that involves minimal effort!! You'll have seen them littered all over Instagram and in the shops but here is an edit of the best and the ones worth spending your money on. As always, there is an option for everyone, in a price range for everyone, from pre-baby to post baby – but don't worry, there is not a 'baby on board/bump life/bump goals/growing an angel is exhausting/Preggosauraus' t shirt in sight! I mean…!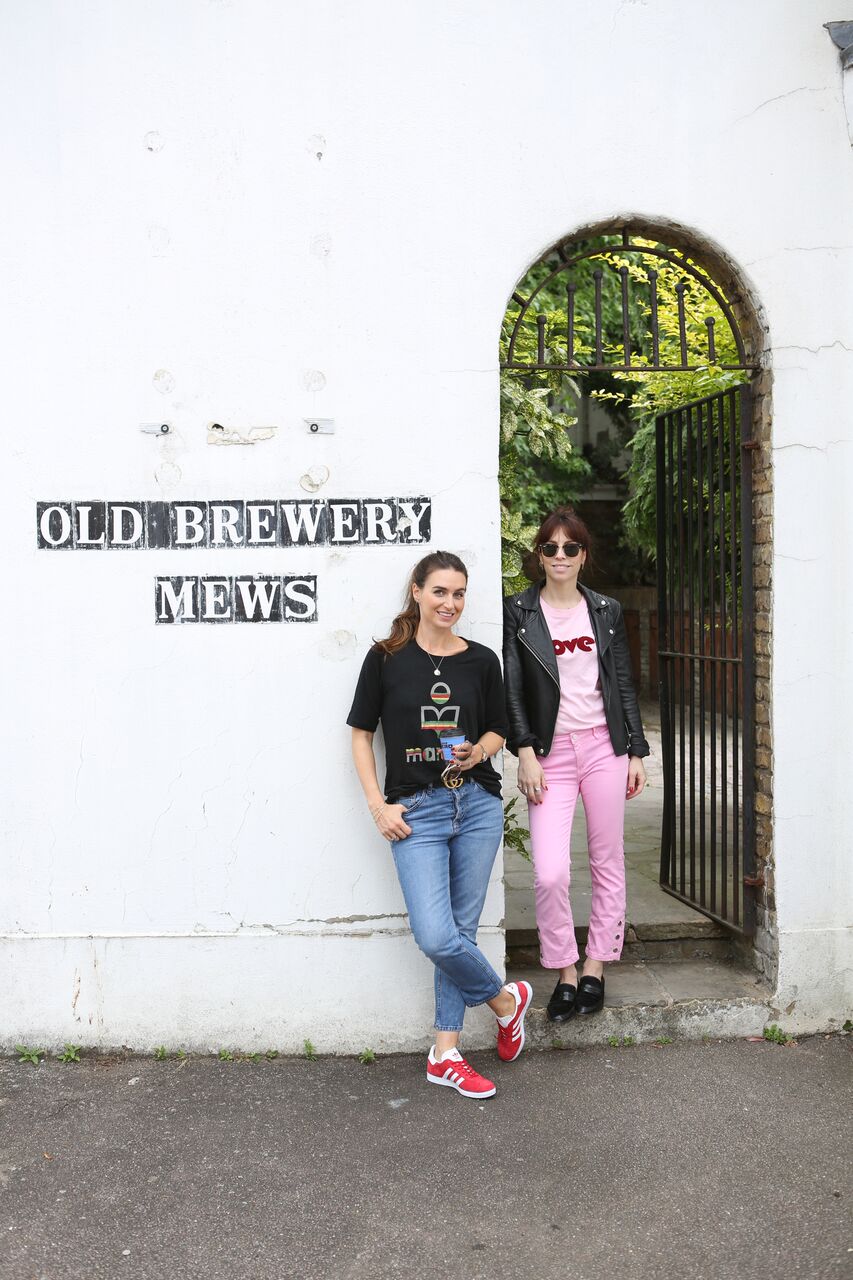 In true annoying blogger style, since we took these pics last week both of our T Shirts have sold out, but fret not, there are REALLY similar versions. After I had my hair changed back from blonde to dark (which you can read more about
HERE
) I had to mess around with my wardrobe (again!) to work out what shades suit my new hair colour. Luckily pink is still an option as I'd already bought this 'Love' T shirt from H&M but not yet worn it. They have a really similar version
HERE
. Oh, and it's £8.99!
Sam decided to splash out a little on her
and I'm not joking, she now wears it all.the.time!! It's such a great way to make a super casual outfit look a little more 'done'. It comes up quite big though so you should go down a size. As always with investment pieces, go for something that is super comfortable, will go with lots of items from your wardrobe and something you won't get bored of, like this. Wear it with jeans like Sam has done, or dress it up with smart black trousers
and a blazer.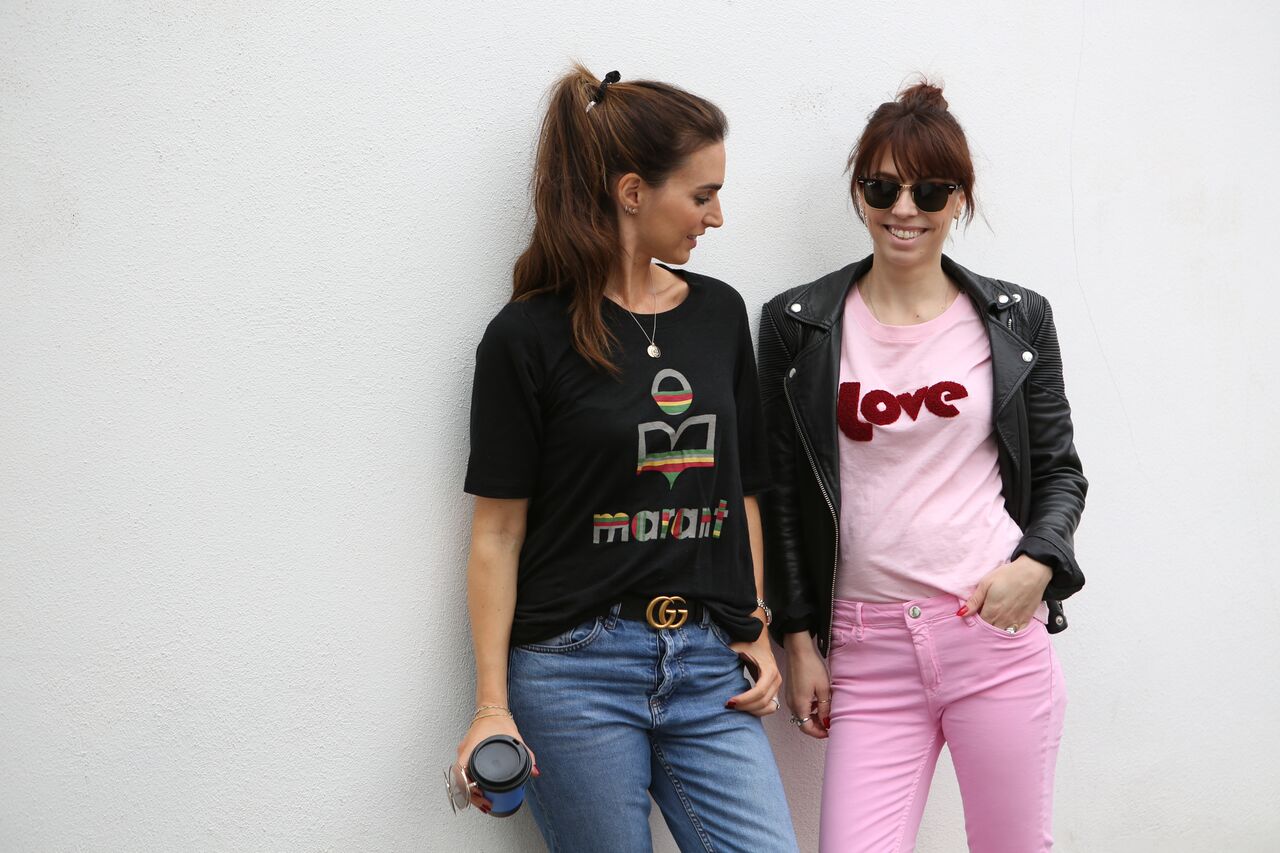 There are plenty of options out there, and if you are pregnant then we particularly like
THIS
. Not only is it £6 (!!) but if you are worried about your expanding body then the black is really flattering, plus the lace sleeves will cover any pre-baby bingo wings in a really subtle way whilst keeping you feeling light and airy. Another maternity option is
HERE
. Good ol'e Topshop saving the day and keeping you on trend before you pop.
I just bought this
Whistles
t shirt. I figured you can't have too many slogan T's and its the softest cotton, plus will go with everything.