A capsule wardrobe is the easiest way to start building your wardrobe into outfits, without buying pieces that you'd don't need and won't get wear out of. Here are 5 items, all under £36.99, that you can wear together, mix and match, wear with basic t shirts, or wear on their own. And yes, that's right, they are each under £36.99!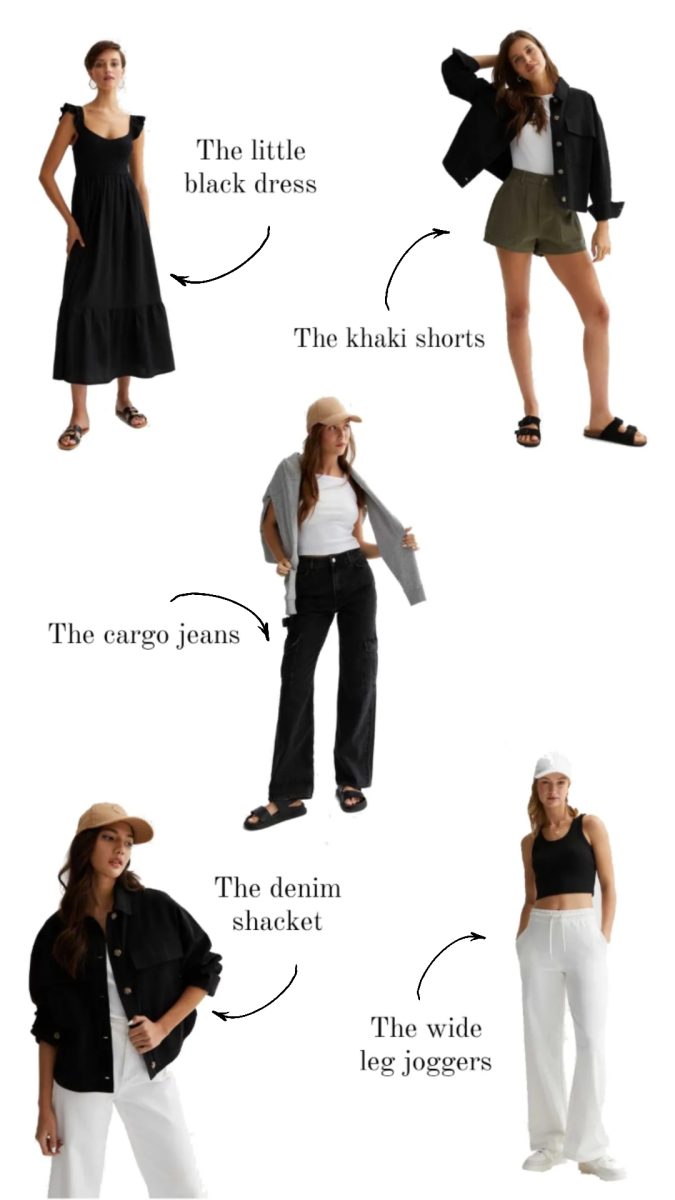 1.The little black dress : Fitted over the bust then floats down. Suits busty or small chests and you can wear a regular bra with it. The frill sleeves adds a more feminine touch.
2. The khaki shorts: Tuck in a fitted top, add a belt and shacket. You could also wear with tights and boots in winter.
3. The cargo jeans : The 'it' shape for S/S – except it's not just a trend that will come and go, this shape will be around forever. Always wear with more fitted, tucked in top so the look doesn't drown you.
4. The black shacket; The most useful item that every wardrobe should have. Throw it on with pretty much anything, from jeans to dresses, shorts to tracksuits.
5. The wide leg joggers; A modern take on loungewear. Style it with a jumper & dad sandals, or a leather jacket or shacket. Add jewellery, lipstick and sunnies to make it look more styled.
(Affiliate Links used)