Whether your baby only naps for 20 minutes and you need to get your act together quickly, or you're back and work and we're meant to be at a board meeting 10 minutes ago but your spin class ran late, we've got you covered. When we became mums, our old hair routines went out the window and we had to find some quick fix tricks and products that really worked, and worked FAST. We jotted it all down for online beauty bible
Byrdie
the other week but we're re-posting it here in case you missed it. Let us know which ones work for you!
1. YOU'VE BEEN USING DRY SHAMPOO ALL WRONG
Oh, dry shampoo. The saviour for tired, rushed women everywhere because who has the time to wash their hair daily?! But there's a knack to dry shampooing right: Rub it in vigorously with your fingers; don't just spray it in and leave it there like Gemma used to do until she watched Sam doing it. Nothing else will really activate the product and help it fully absorb—and it boosts volume too. This trick turns your dry shampoo into a dry blow-dry, we promise.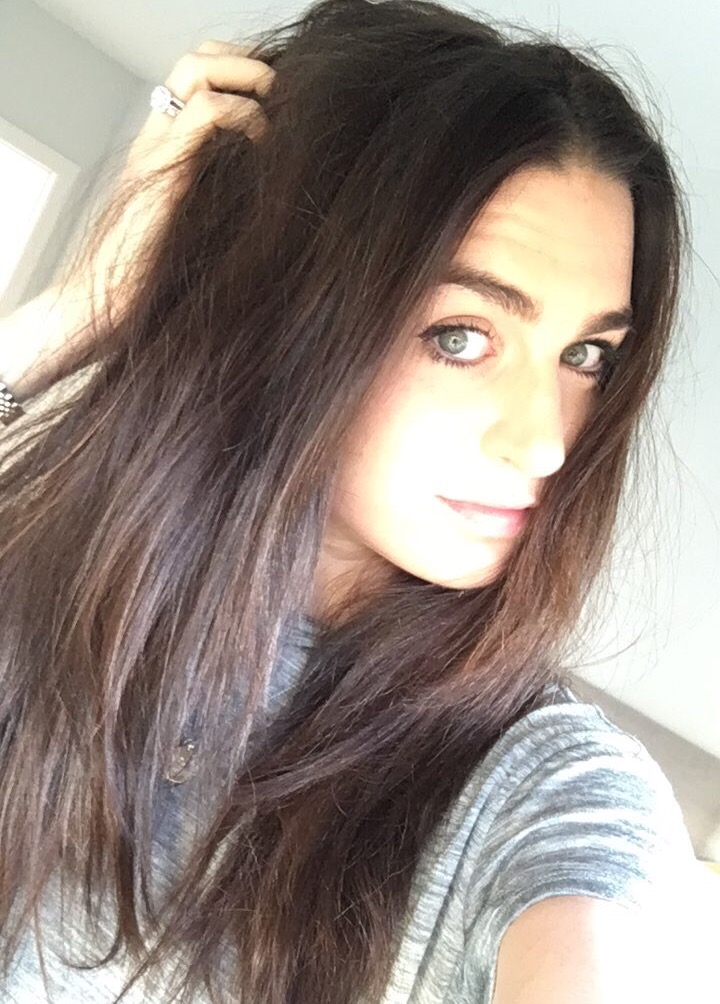 ***
2. HAIR MASKS CAN PUT OFF A SALON APPOINTMENT FOR WEEKS
Nothing transforms dry, desperate-to-be-coloured hair into something far more salon-worthy than a hair mask. You might think that you don't have time, but you do. Dampen your hair under the tap in the sink, smooth it on from roots to tips with product and then twist your hair up in a bun. While it's doing its thing, you can get on with anything you need to be doing (placing an ASOS order or unpacking the dishwasher, your choice). Then when you've got five minutes, jump in the shower and wash it out.
***
3. GIVE LIMP HAIR LIFE WITH A TEXTURE SPRAY
We're obsessed with this. Nothing transforms flat, lifeless hair into that off-duty-model-mum kind of hair. I like to trust hairdresser brands when it comes to this kind of product, after all they're the ones who style that model off duty kind of hair. This one gives life to two-day-old hair but is also utterly amazing on freshly washed hair if yours is too soft and slippy to do anything with at first. It's a mega bargain too (£5.99!)
***
4. ALL HAIL THE MUM BUN
Whether you managed to wash your hair during nap time (always the aim, but more important things crop up like, erm, Instagram) or your week is sponsored by a can of Batiste and several double-shot Americano's, by 3 p.m. we're all in the same boat. We find it far easier to get on with everything that we have to do when our hair is off our face. Pull your hair into a pony and twist it until it coils over on itself before pinning. Gemma is a huge fan of the mum bun, as you can see below…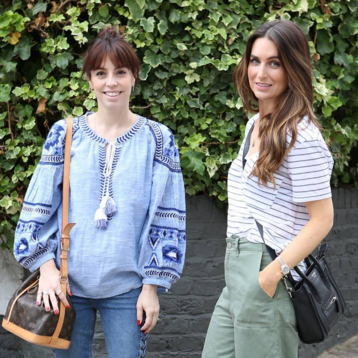 5. MASTER THE EASY WAVING TECHNIQUE
…whereas I often relies on some easy, breezy waves. Back in the day, I'd spend a good 30 minutes tonging my hair most mornings. These days, there's no time for that, so if I need to look pulled together for an important meeting or an interview super quickly, I use large barreled tongs which get the job done fast. For loose, beachy waves in seconds, look for a pair without a clamp; just wrap the hair around in sections, hold for five seconds and remove the wand.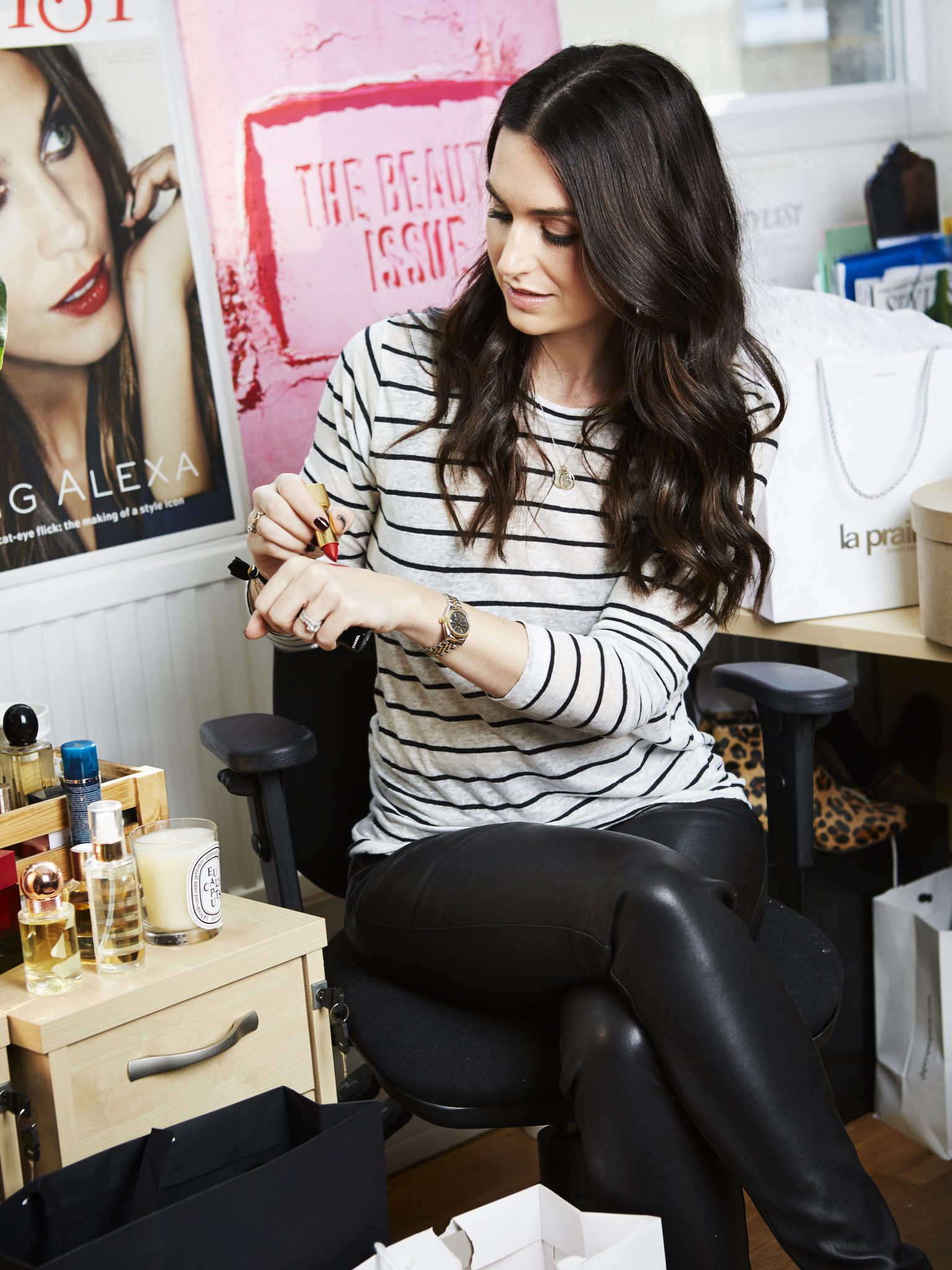 ***
6. MAKE LEAVE-IN CONDITIONER YOUR FRIEND
We don't have the luxury of long, hot showers these days. We've got to be in out in under three minutes, so the days of a long lather, rinse, repeat routine are far gone. Because of this, leave-in conditioner has become something of a saviour. Think of it as moisturiser for your hair; it protects from everything that the environment will throw at it. It also means that if you have to run out of the door sans blow-dry, your hair won't frizz up. The professionals call this air drying. See, you're totally on trend.
***
7. DRY YOUR HAIR FASTER
If you do have time to blow-dry your hair, congrats. For those of us who don't, this blow dry spray could be what you've been searching for. Spritz throughout damp hair; then blow-dry.
This
cuts drying time by 30%, thanks to a crystal clear polymer that "squeezes out" excess water so hair can dry quicker. However much time you have in the morning, this means that you can hit snooze one more time. And who wouldn't want that?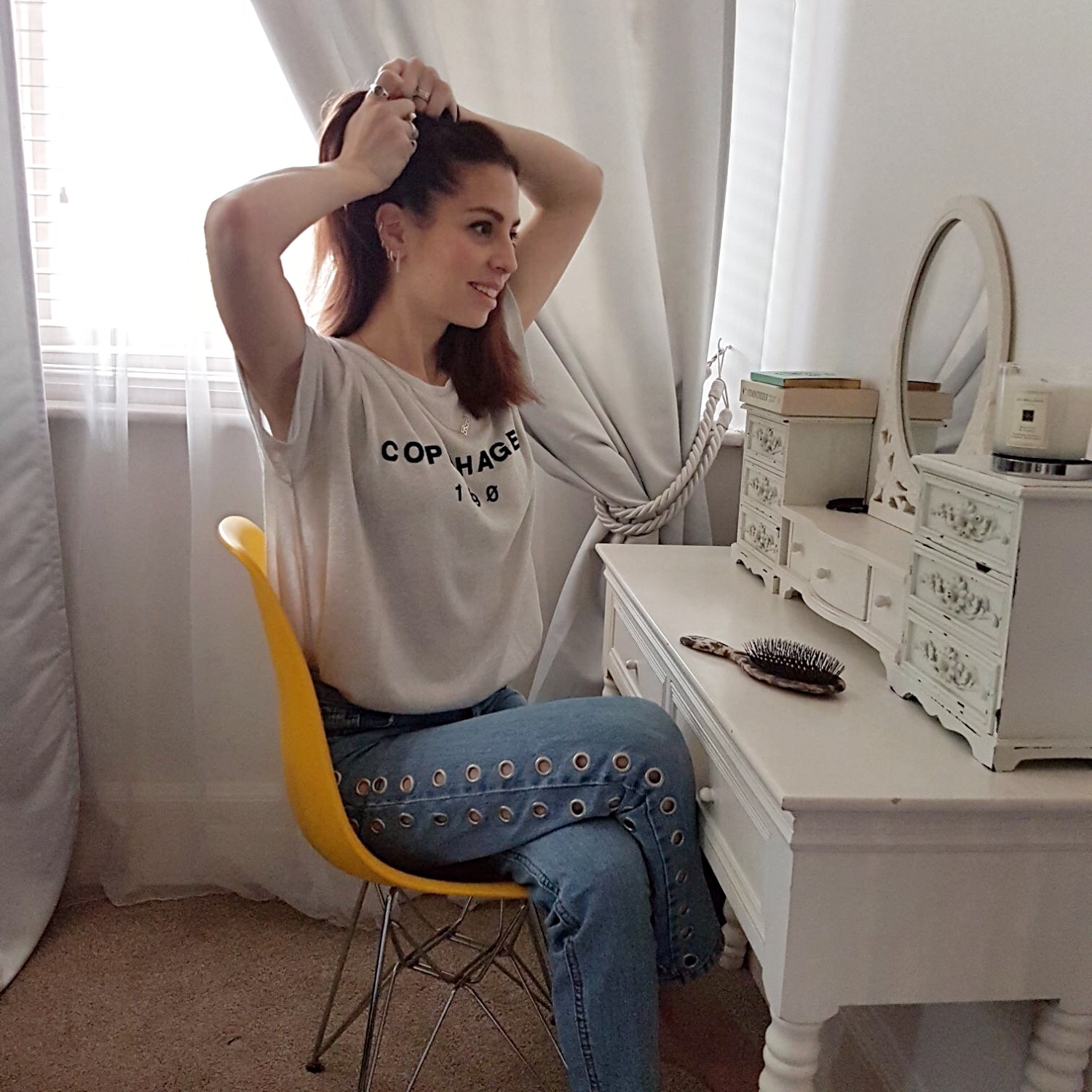 ***
8. BOOK IN FOR A LO-FI COLOUR APPOINTMENT
Instead of big statement-making colour changes like Gemma loves (she's recently gone from blonde to brunette), I stick to subtle colour tweaks expertly blended so it's hard to put your finger on whether I've gone a bit darker, a bit blonder or a bit warmer. It's all in the tones. I used to always go for balayage and loved that whole lighter ends thing, but I found that it was starting to look a bit brassy. So the last time I went to
Josh Wood
for my colour, we went for imperceptible weaves of colour that will look brighter as they fade but leave no roots behind as my hair grows. It means that I won't need it done again until autumn.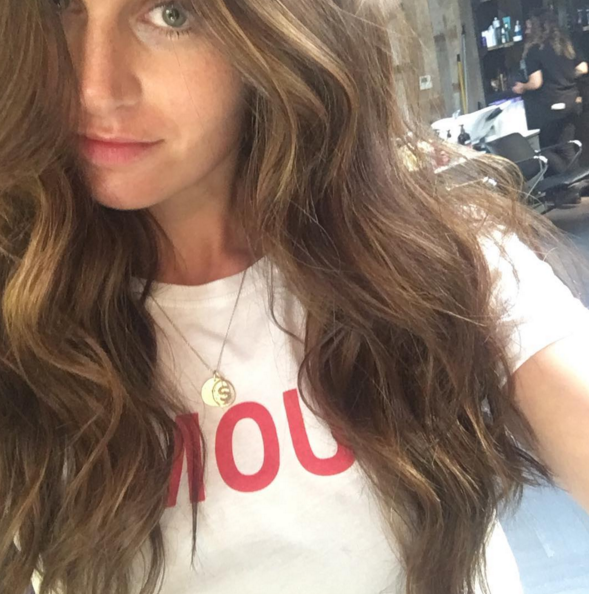 9. FIND A WASH ROUTINE THAT WORKS FOR YOU
The old me washed her hair every other day, had a strict tonging regimen and went for regular blow-drys. The new me washes it twice a week and has a tried-and-tested dry shampoo hack to make it through the work week. I wash my hair on a Sunday night, straighten it, then tie it in a loose bun with an Invisibobble so it doesn't kink. On Monday, I wear it straight; on Tuesday, I tong it; and on Wednesday, I spritz some of dry shampoo in to give the waves a cool, disheveled texture then Thursdays are for topknots before I wash it that night.