Choosing the correct underwear for an outfit has always been important, but as the weather heats up you may need an underwear refresh. We all have those bra's that are never worn, hidden at the back of the drawer, presumably because they aren't actually that comfortable. The most important thing when trying on new pants & bras is that you can't feel them, so once you are dressed you don't notice at all that they are there.
The average bust size in the UK in the last decade has changed from 34B to 36D/36DD. It's so important to be wearing the correct size as it can help with your posture & comfort levels.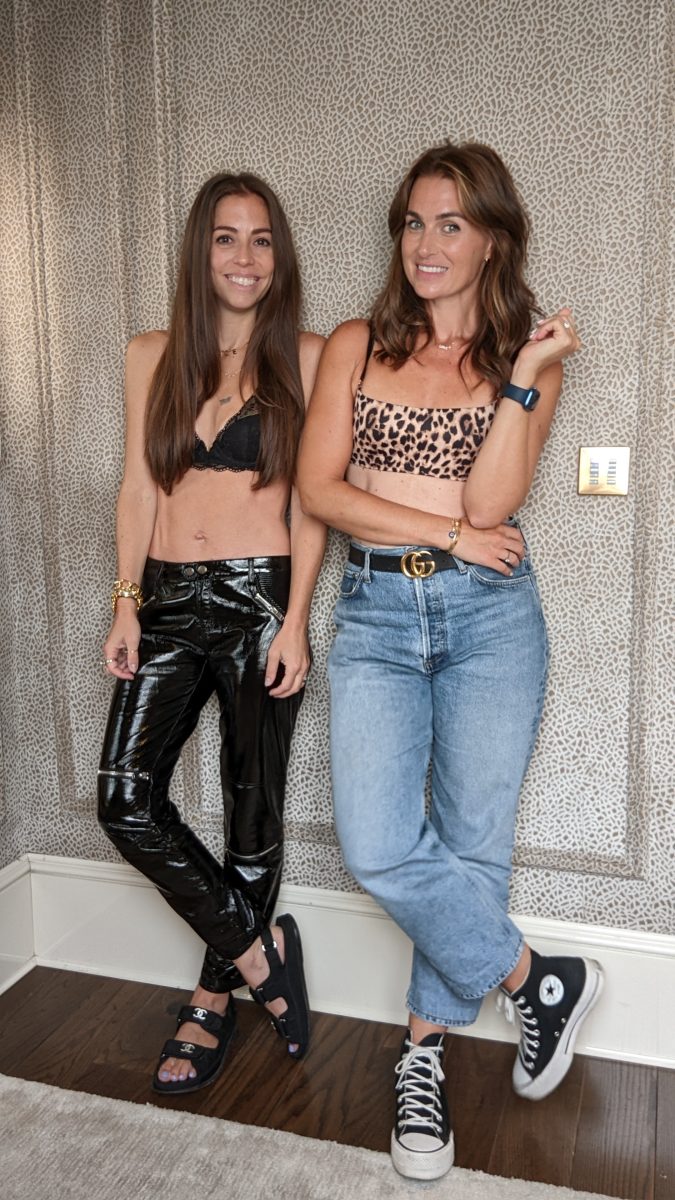 There are so many different options out there, and obviously we all have different body shapes & sizes, so working out what works for you is most important. Sometimes that means trying on lots of options (either ordering them at trying them on at home, or going to a store and potentially booking an appointment with a personal stylist.) It's worth also noting that due to different body shapes, what is comfy on your friend might not be comfortable on you.
Here are some functional & form fitting items that might be useful with your summer wardrobe. And don't forget my no.1 rule – there is no need to ever own a white bra!! It will never stay as white as the day you bought it, and it will always show through whatever you are wearing.
1. John Lewis: 34A-34E £30. Despite the size range, these are best suited for people in the Little Tittee Committee (or those up to 34C.) There isn't enough stick to support a fuller bust, but if you have small boobs and a backless dress then these are great. Worth bearing in mind that they can't be returned once tried on.
2. Elomi: DD-J £46. Great for a larger bust, this has lightly padded cups for a smoother outline so it works well under something tight also. It comes with rave reviews from customers, especially about the comfort of it.
3. Skims: XXS – 4XL £38 This triangle stretchy jersey bra from Kim Kardashians super popular shapewear brand comes in 9 skin tones. Great for under t-shirts or low v-cut dresses.
4. Marks & Spencer: Small – X Large £12. A brilliant budget -friendly, strapless, non-wired bandeau that ticks all the boxes. It has removable pads and comes in 4 shades.
5. Marks & Spencer: 8-22, £22. With over 1000 5* reviews, this non-wired cropped top is surprisingly supportive for most bust sizes. It has removable padding and a gel underband for extra support and to stop it rolling up.
6. Marks & Spencer: 8-18 £14. Similar to above but comes up small & works better on a smaller bust. Only comes in one shade.
7. Boux Avenue: 30A – 38DD £30. A great, reasonably priced, push up strapless bra. Comes in 3 skin tones.
8. Nubian Skin: 32B – 38G, 49. Nubian Skin was founded by Ade, who was frustrated that all women couldn't find underwear in their own nude. This multi-way bra is lined with with silicone strips to hold it in place when worn strapless. Comes in 4 skin tones.
9. Wonderbra: Size 32C – 32FF £38. One shade of beige, black. When styling X Factor contestants for live shows I'd put them in this bra. They would jump around on stage and the bra literally would not budge. Slightly disappointing that such a huge brand hasn't yet expanded the shade range on one of their bestsellers, but if this is your skin tone then go for it.
**************************************************************
Update: Since initially writing up this post I've discovered a Skims dupe. I've tried & tested it myself, washed & worn it and it's safe to say that it's my new favourite bra (so I ordered multiples!) It's a seamfree, wirefree plunge bra with removable cups. Better for a smaller bust, but goes up to a size 38D if you remove the cups. Tap HERE to shop.