We are really lucky that TIM has allowed us both to work for ourselves. For those that don't know, Gemma is a freelance fashion stylist. She responsible for dressing the models in most of the commercials you see on TV or in magazines, along with some of the biggest single-named celebs (Britney! Rihanna!) while Sam made the decision to leave her job as the Beauty Director of Stylist Magazine in the summer and to concentrate on growing TIM alongside a freelance career writing for other titles.
Because we think that you're as nosey as us, we thought that you might like to know what a day in our lives looks like. We started a vlog but being true to ourselves, we forgot to vlog halfway through the day as we were too busy chatting/eating so we've written it all down for you.
5:20-6:40am
This is the time that we could potentially be awake from. We know you feel our pain. Often this is when the iPad comes out for a bit of virtual nannying while we snooze some more.
7am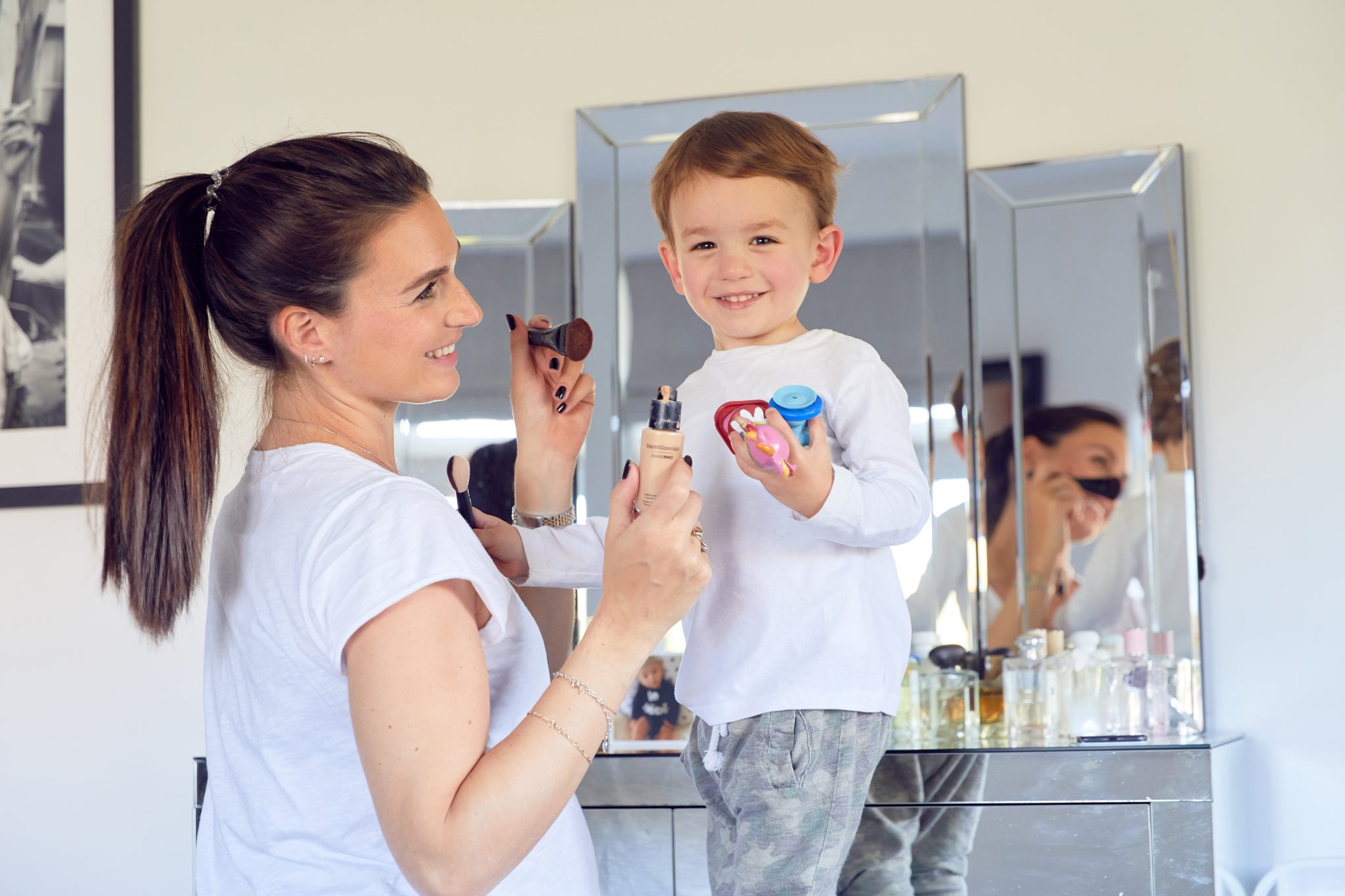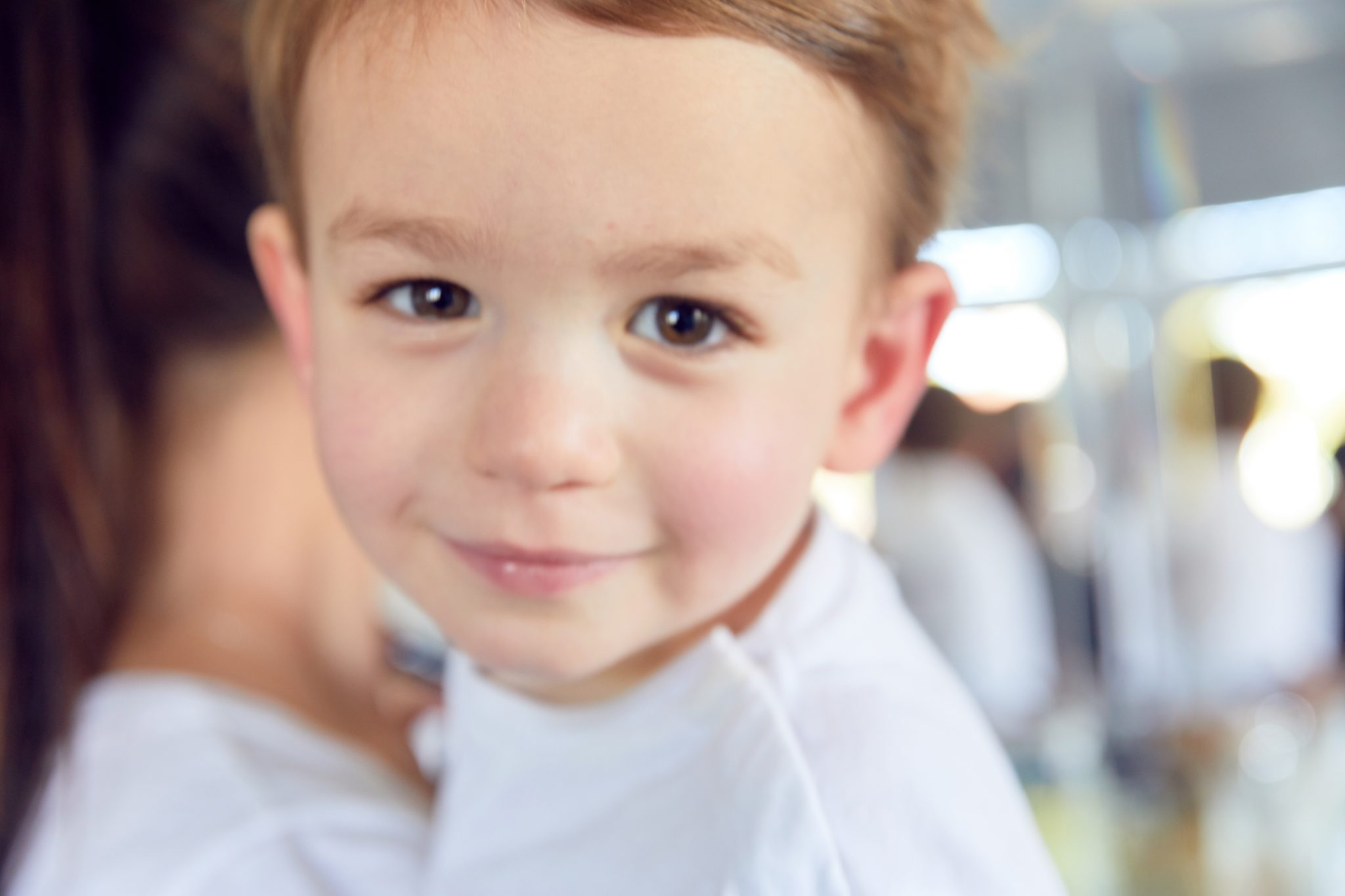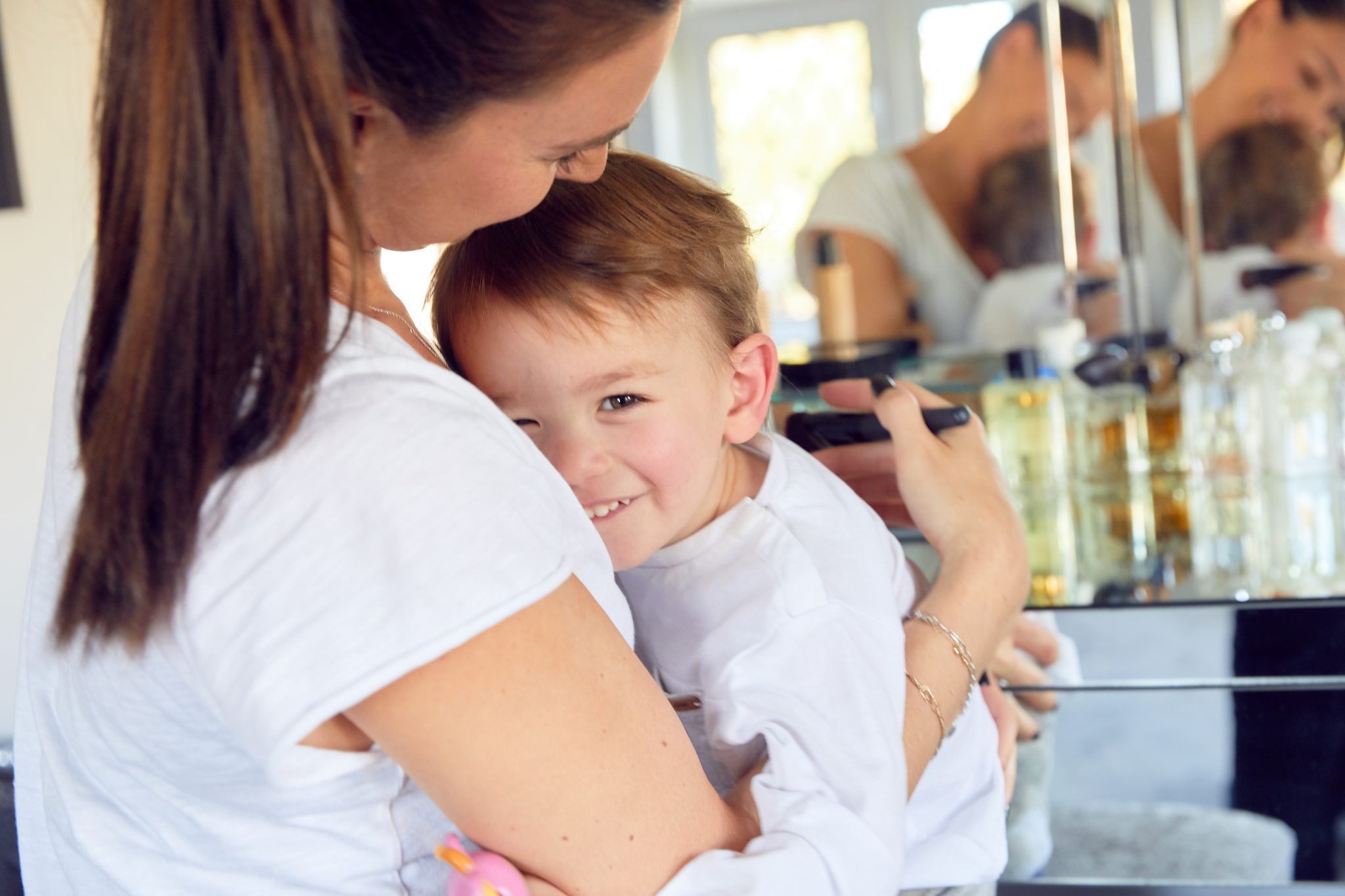 We start to get ready for the day. Even on a nursery day, Gemma takes lots of time ensuring that Belle's outfit is on point, matches and looks chic while Sam dresses Leo in whatever is clean, not creased and he'll happily put on. Then we have about ten minutes to get ourselves ready. Leo is at nursery for 8am most days so that he can have his breakfast with his friends so Sam tends to be in a manic rush between 7.15-7.30am getting herself ready and doing her make-up with Leo on her knee. Gemma lives closer to town than Sam does so Belle has her Weetabix at home, allowing Gemma more time to get herself ready. We both like to go for a fairly natural look. No contouring or mega smoky eyes here. We need multi-tasking products that are easy to apply with one hand (the other will be busy stopping a babe from getting into trouble) that do what they say and that last. Until recently Gemma never wore foundation as she didn't like the feel but we've both been wearing
Bare Minerals BarePro Liquid Foundation
; it's a skincare-foundation hybrid. This means it gives full coverage so hides all the MumFace traits like dark circles and grey-tinged skin but the skin-friendly formula doesn't just sit there, it helps to hydrate and even out skin tone throughout the day.
8am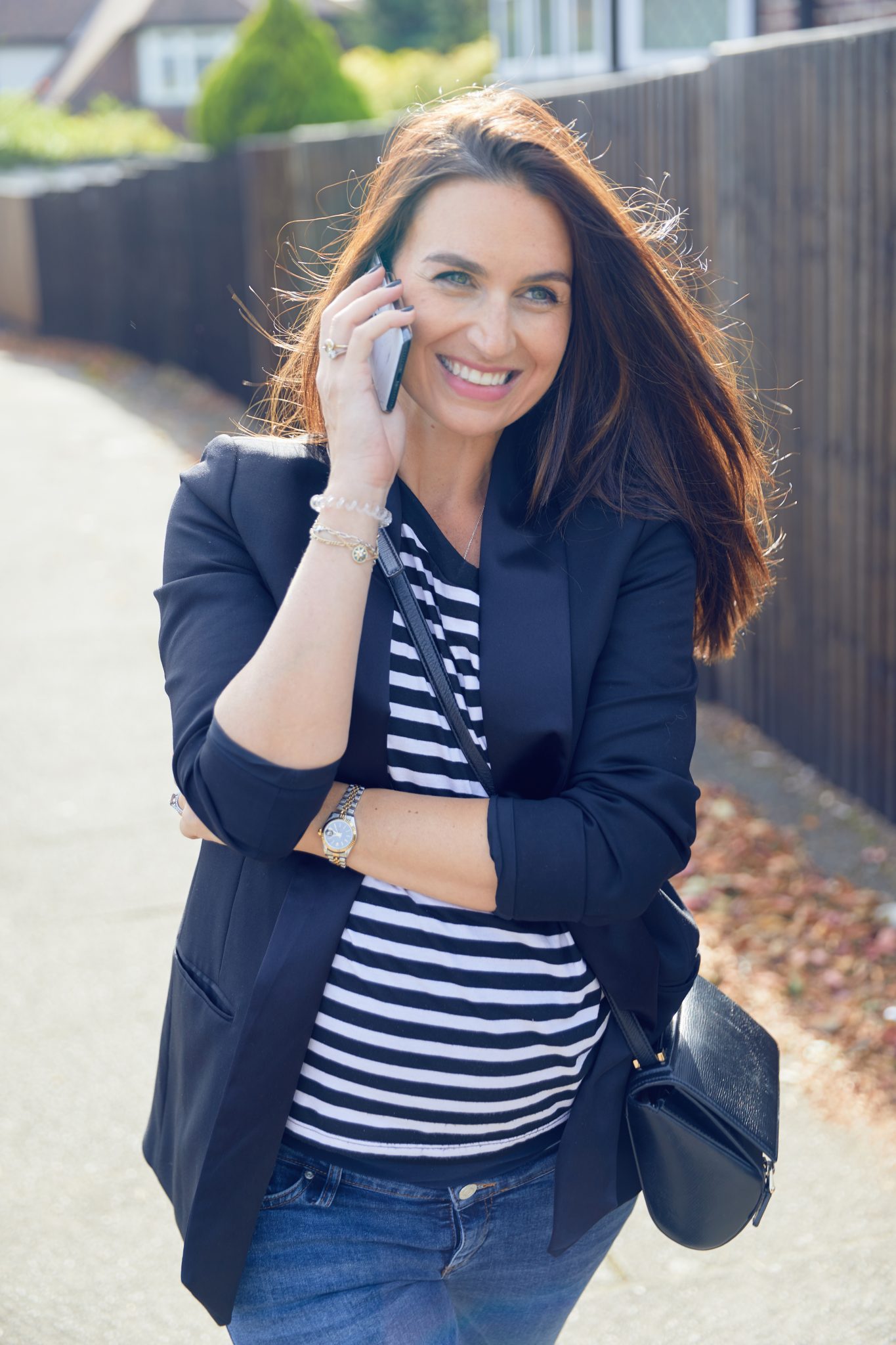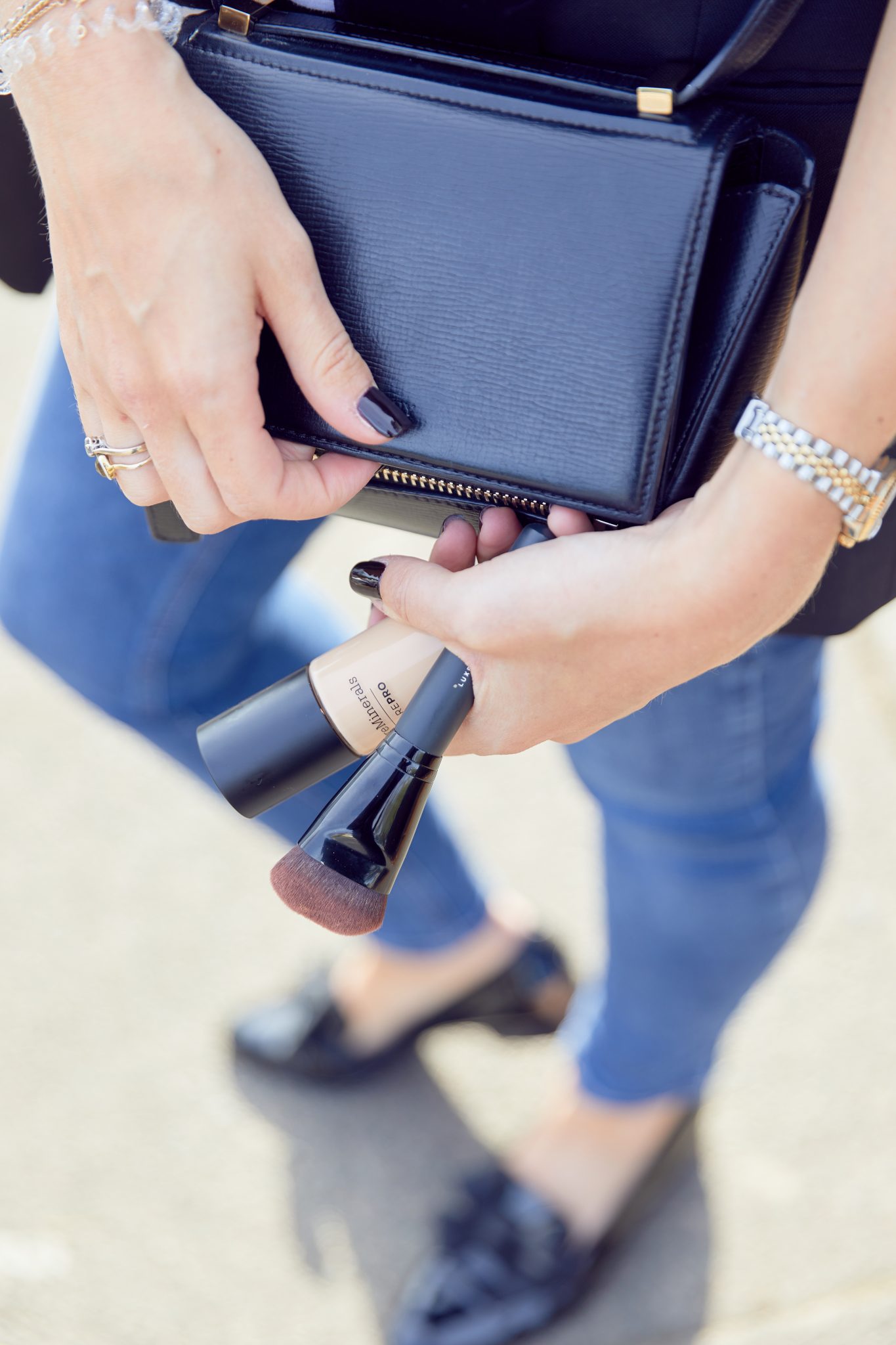 Sam drops Leo off at around 8:05am and then drops her car back at her house and rushes to the tube to get to the first meeting of our day – usually whilst on the phone to Gemma. On the commute she fixes up any rogue mascara smudges or top's up the concealer (depending on how early a morning it's been)
8:30am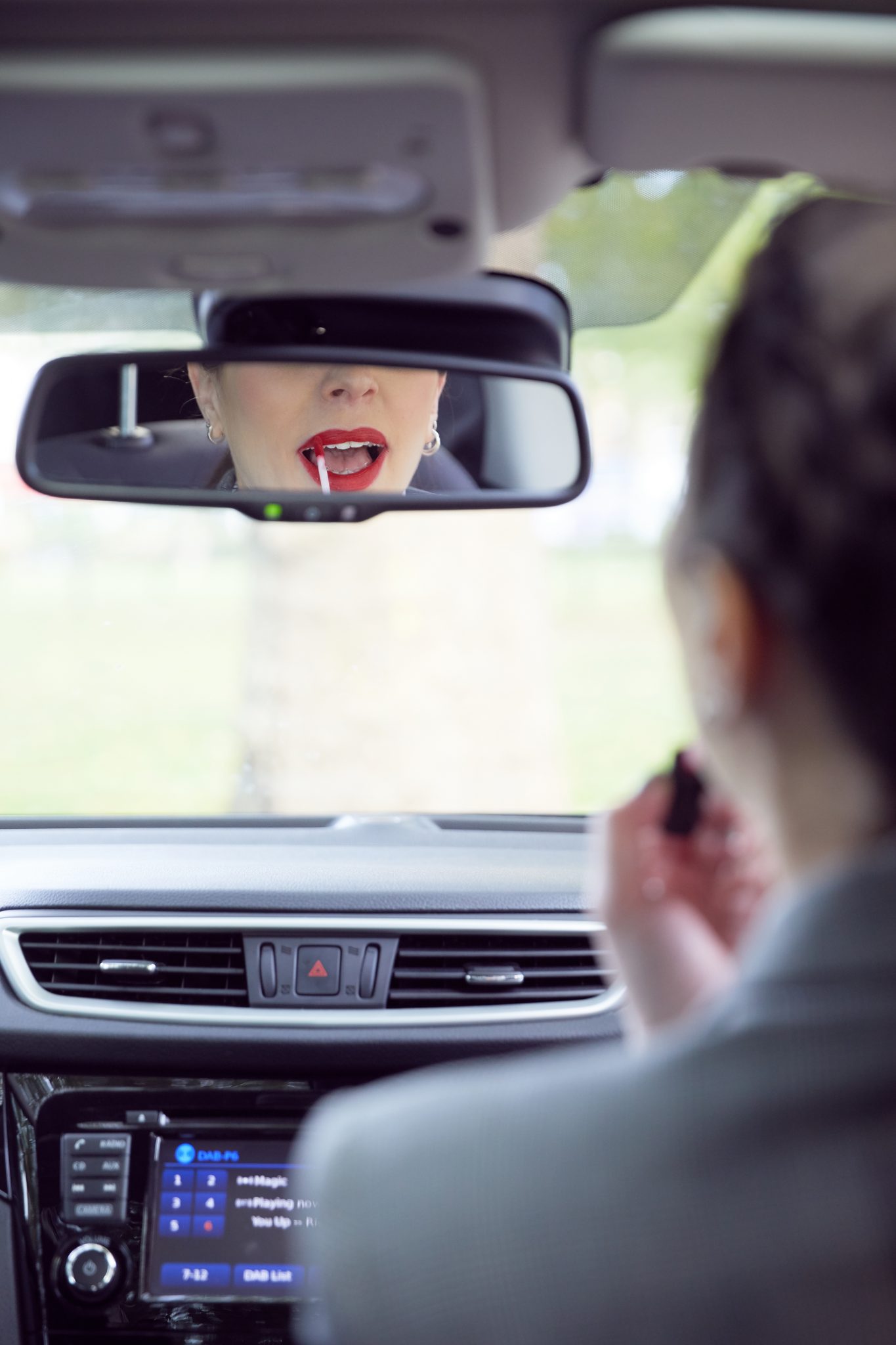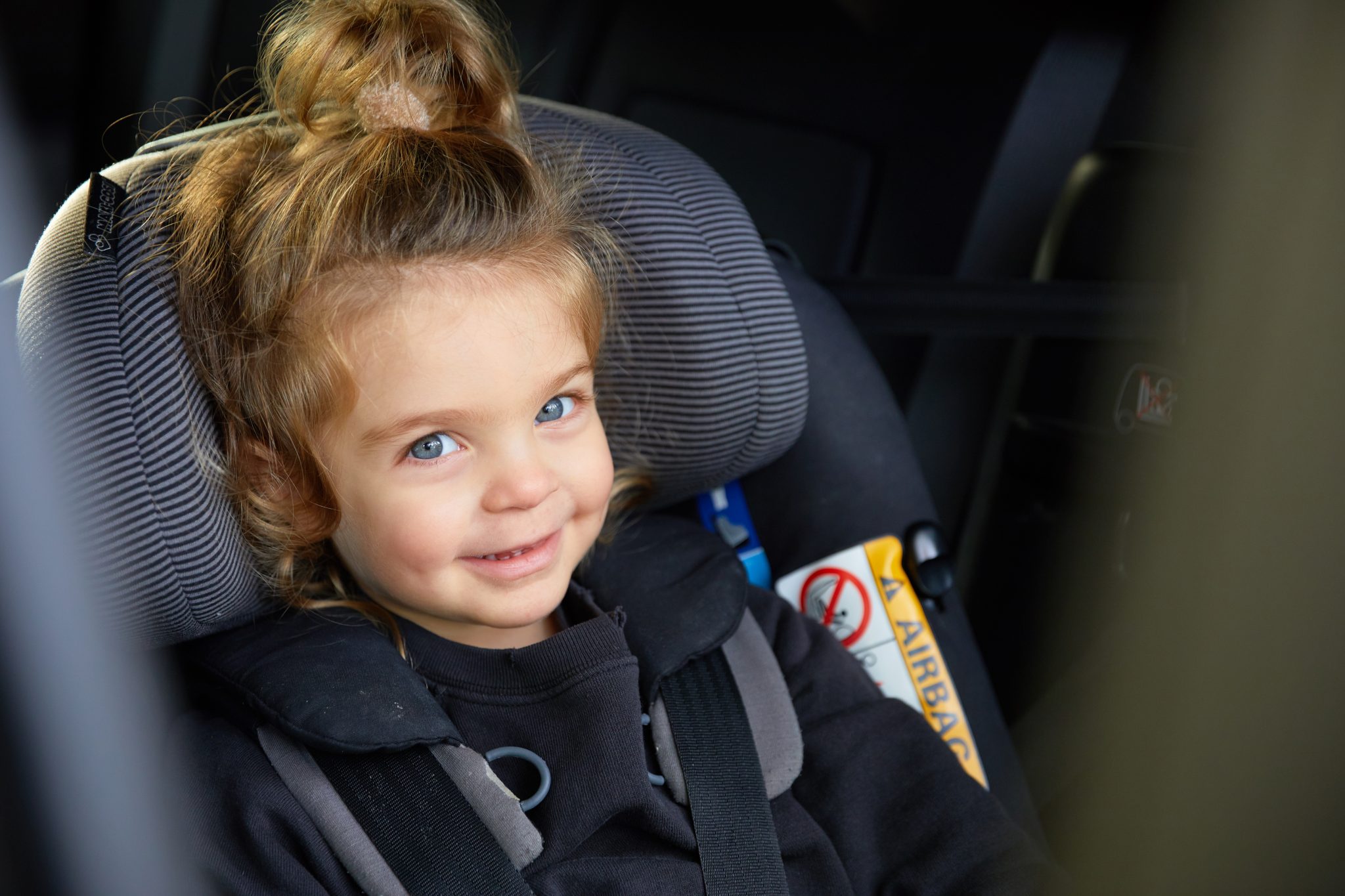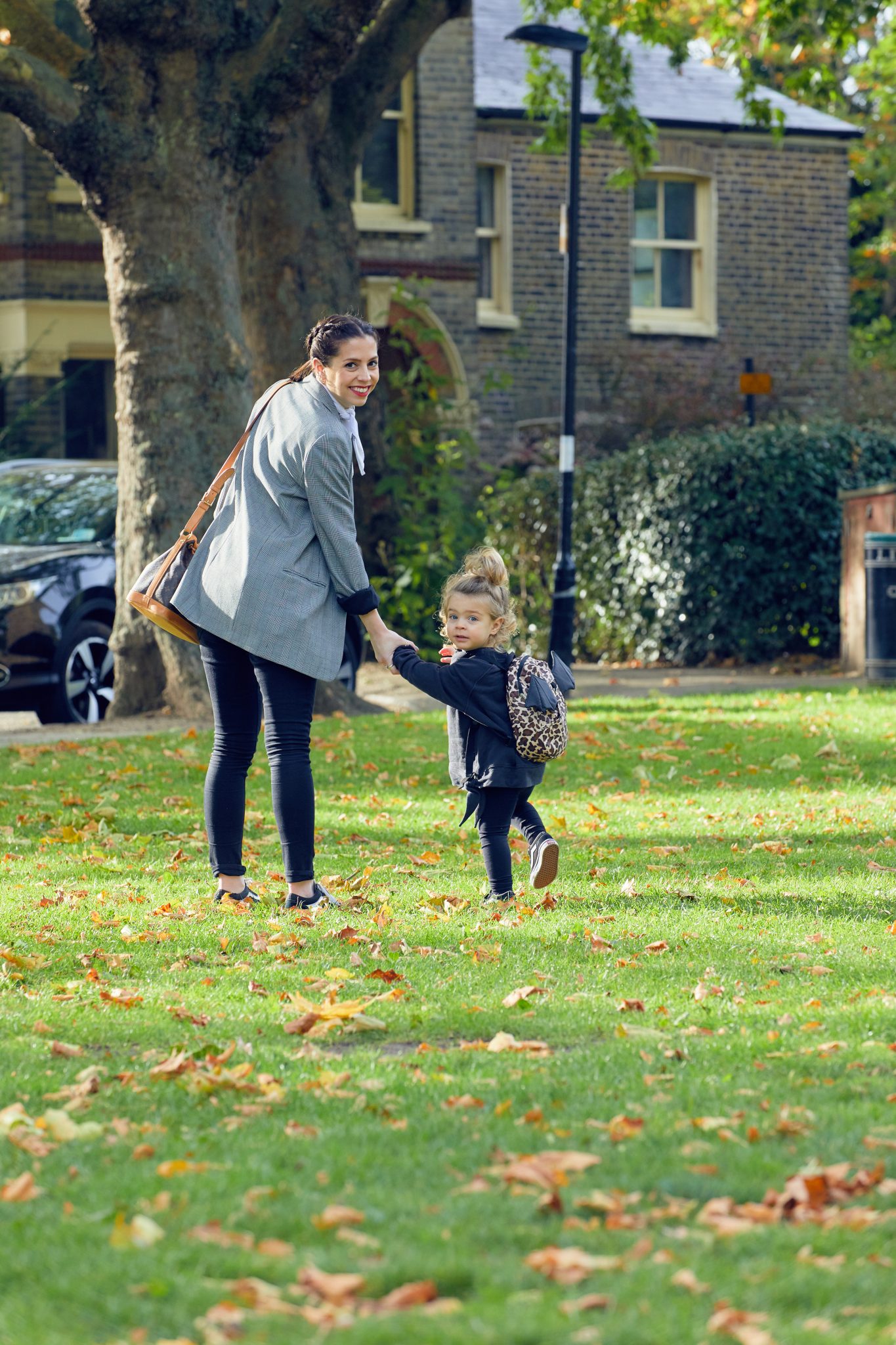 Gemma quickly applies her signature red lipstick in the car before setting off to Belle's nursery. She barely gets a chance to look in the mirror again until it's time to pick Belle up so the formula has to last. As our resident lipstick queen she has tried them all. Her current go to is
Bare Minerals Statement Matte Lip Colour in Fire
, the perfect autumnal shade. The walk to Belle's nursery is through the park. When we worked in town we never appreciated the change in seasons but now we spend more time outside than chained to a desk we can truly enjoy it. We love Autumn and this daily walk with Belle is a highlight of her day.
9.30am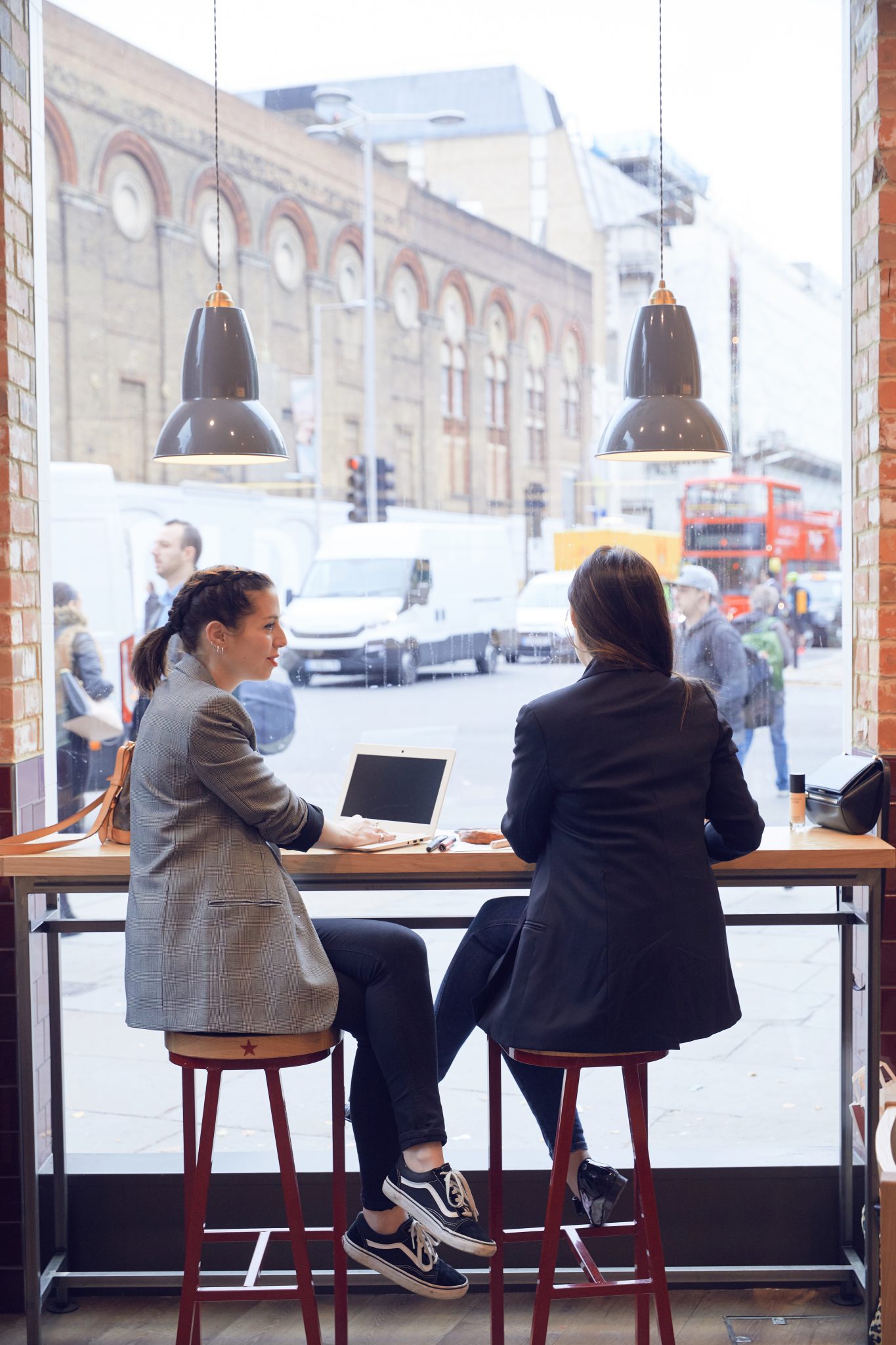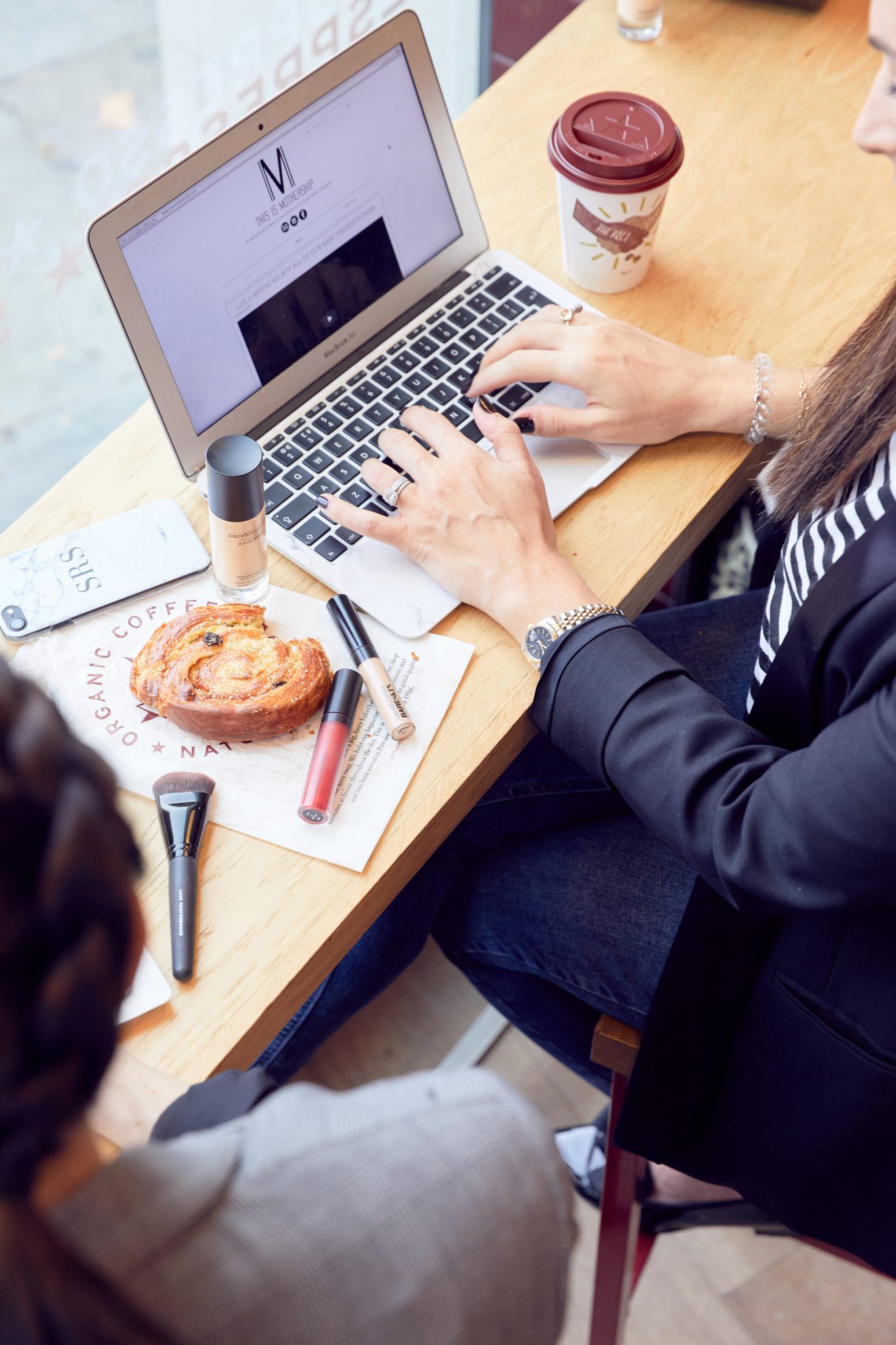 We meet in town for our first meeting of the day. Usually we have a breakfast meeting with a brand we love or we have the launch of a new fashion range or beauty product to attend. We're lucky because we get to work with brands in different ways for our day jobs, but when it comes to our blog job, we always keep you in mind. It must help you look better, feel better or make your baby sleep – that's always been our mantra when it comes to products that make it onto TIM. If we don't have a meeting or a launch we tend to meet for a coffee, pain aux raisin and spend a couple of hours replying to emails, DM's and doing all of our admin that we never get chance to do.
1pm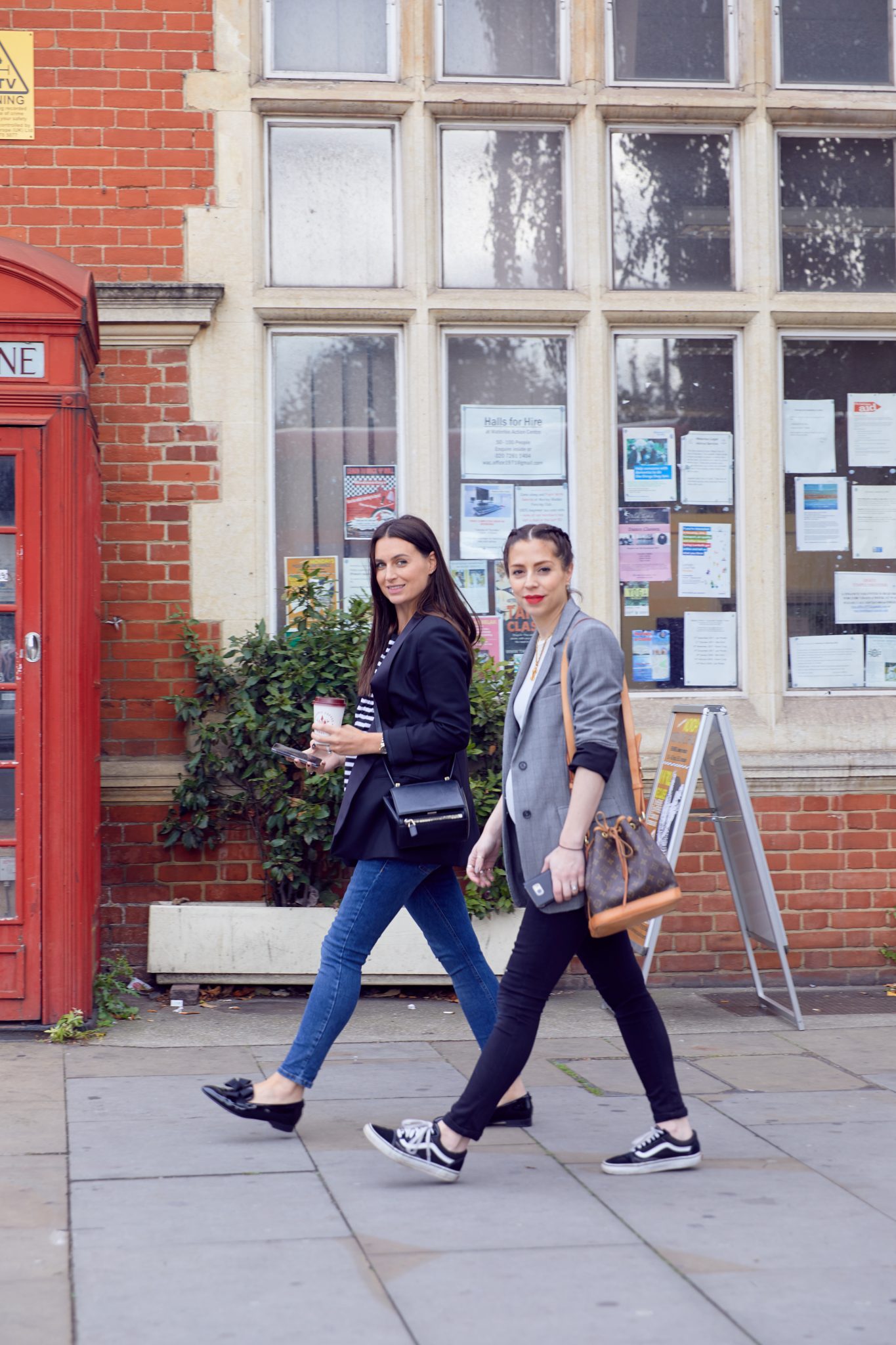 Usually we will be running from one meeting to the next. Sometimes we have time to slot a little shopping into our day but now we are pregnant, we both like to just sit in one place and not venture too far. Especially with Gemma's SPD. Thank god for online shopping. Our favourite places to have meetings in London are The Ivy Cafe Soho just because it's so central, the menu is large and the chairs are really comfy (trust us, when pregnant this is essential) but we also like to sneak to Gails for a cinnamon bun if we can.
4pm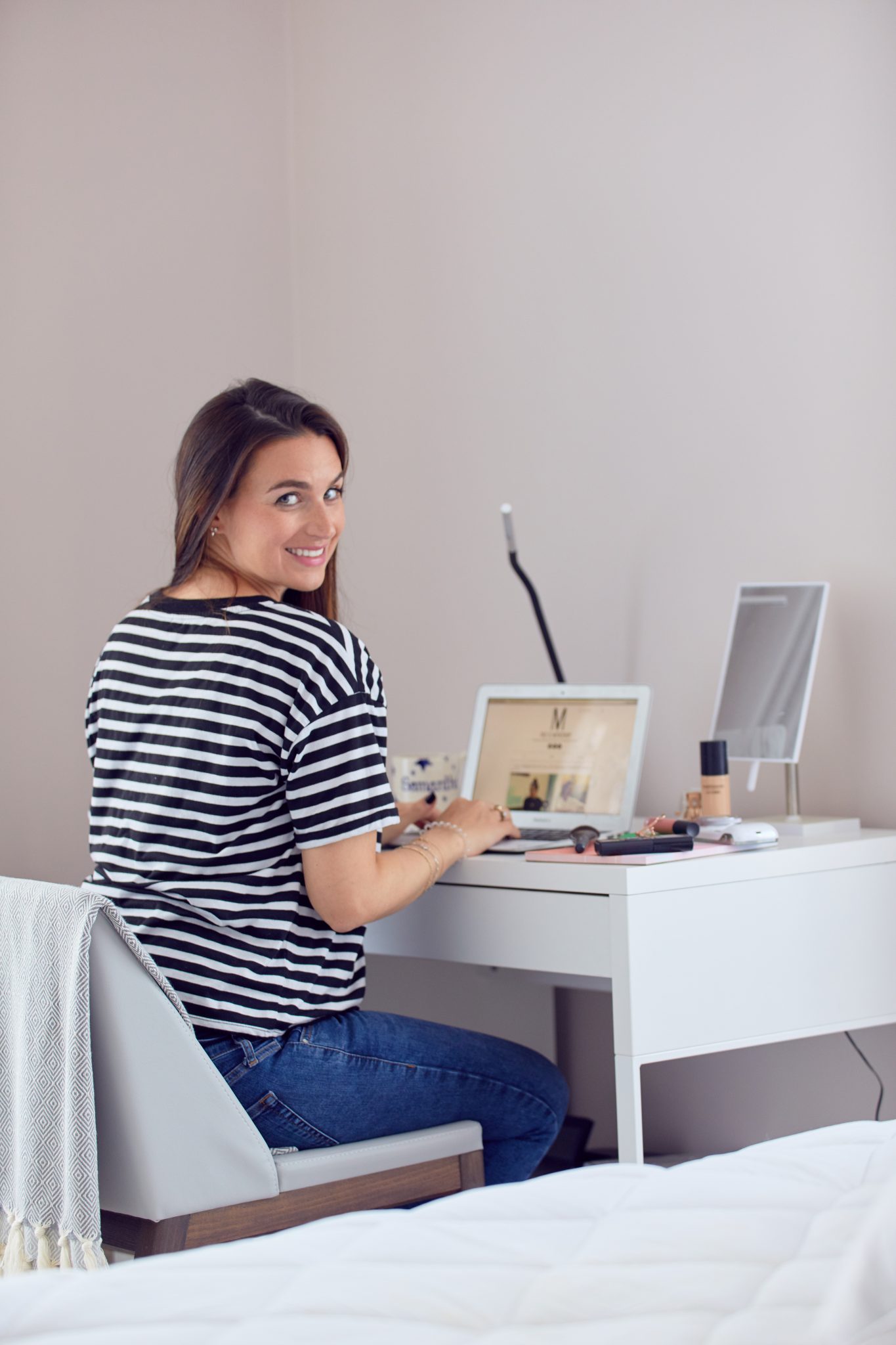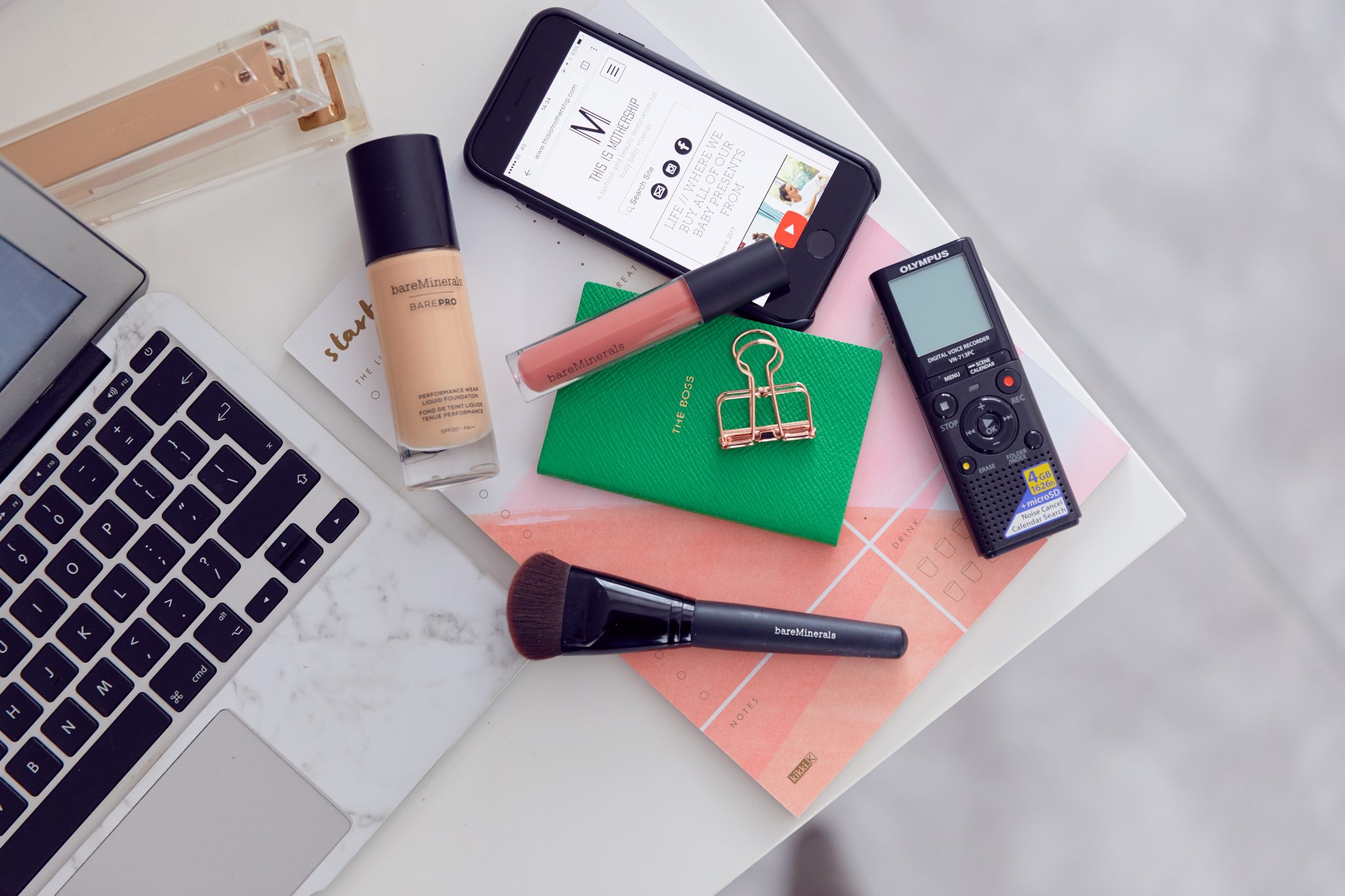 We make sure that our last meeting of the day wraps up by 4pm as we like to be on our way home by then. Gemma picks Belle up at 5pm and even though Leo's nursery finishes at 6pm, after 18 months spent running for the rush hour tube with heart palpitations that she'll be late for pick-up (and getting charged) Sam loves her new routine where she gets home in time for a cup of tea, a quick check of the inbox and then drives around to collect Leo. Whilst we probably haven't looked in the mirror until now, we know that the Bare Minerals breathable, budge-proof formulas that improve our skin's texture over time, have us covered.
8pm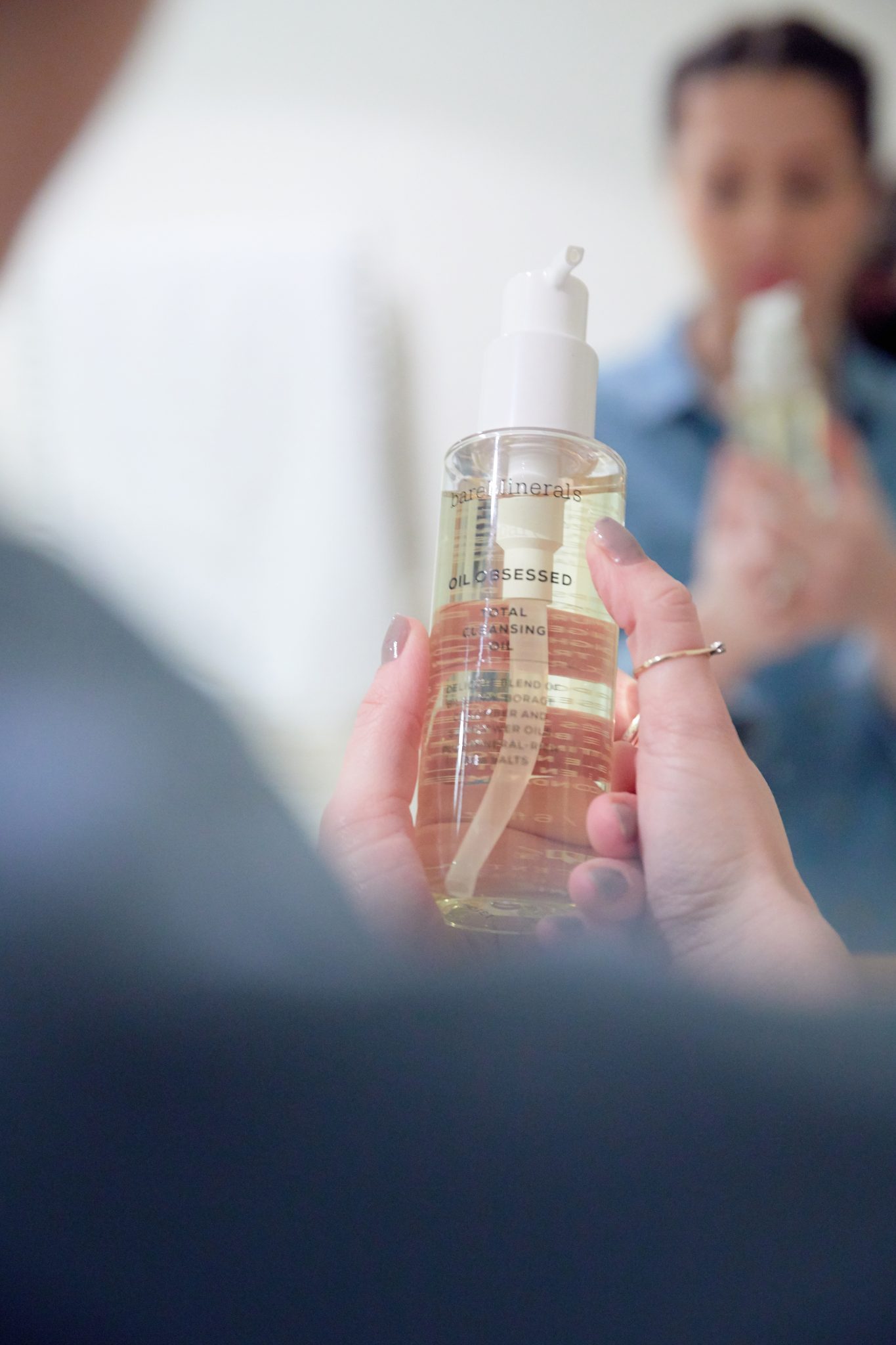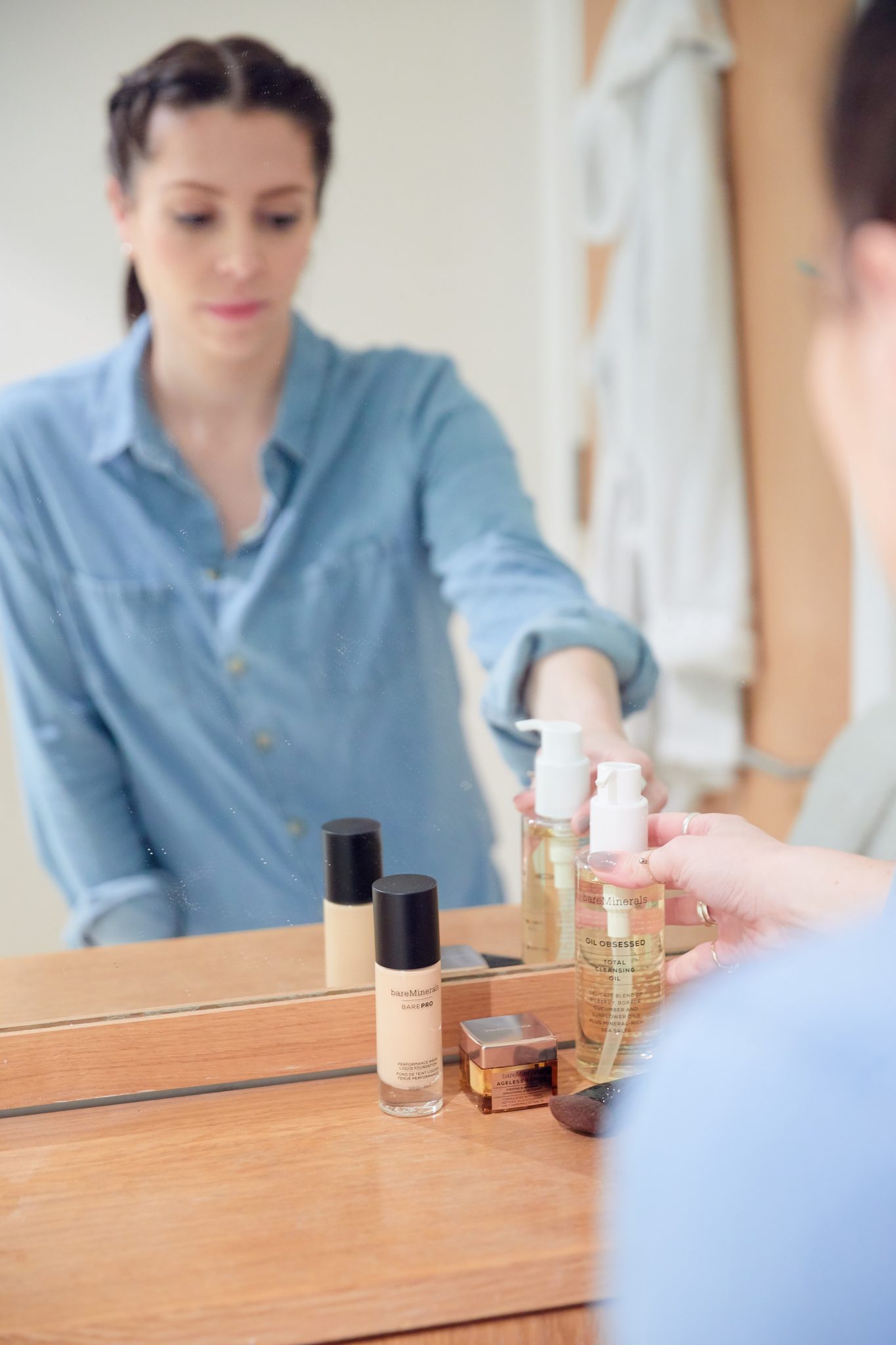 Kids picked up, played with, given a snack, bathed, stories read, put into bed, dinner cooked, toys tidied up, dishwasher filled, washing put on, emails replied and then we we finally sit down, breathe and relax. We always LOL at people who think that once a working mum heads home for pick up, her day is done! The best part of our evening is taking off our make-up and putting on our pyjamas. It's been well documented on TIM that Gemma used to be partial to a face wipe but Sam has put a stop to that. After introducing her to
Bare Minerals Oil Obsessed Cleansing Oil
, Gemma is now converted. Nothing else removes every trace of make-up without leaving her skin feeling dry like this does, plus it makes the red lip slide off really easily. We get into bed and Whatsapp each other until about 9pm when Gemma has a strict 'airplane mode' rule as she likes to totally switch off. Sam then scrolls the Daily Mail and Instagram until lights out.
[We worked with Bare Minerals on this post but all opinions are our own. We will only ever share things with you that help make our lives easier / help us get more sleep / help to make us feel & look better.]