Regular readers will know that actually didn't meet until the babies were around 10 months old. Now, you all know how different we are with the day to day of, well, everything. But strangely enough, we both bought that same pram. Now, we both actually went a little off piste – we didn't go with the usual Insta-chic brands (one may begin with a B) we both went for something that we knew was lightweight, collapsed with one hand (honestly, you don't know how much easier this will make you life), didn't need taking apart to fit in the boot, and had a huge storage compartment underneath (great for running errands – post office asos returns sprees + valuable shopping space!) It's the perfect pram for city life, Gemma takes hers on the tube whenever she needs to get Belle anywhere fast and – little known fact – Sam lived in W1 when she first had Leo and it was great for Topshop sprees. Fast forward two years and we are still using our
Baby Jogger City Mini's
. Baby Jogger have teamed up with celebrity travel expert (and Mum of two) Laura Hamilton to put together a 'How I Stroll' guide – a handy set of tips on how to make the most of being out and about with a baby. We thought we'd share a couple of her tips alongside our own.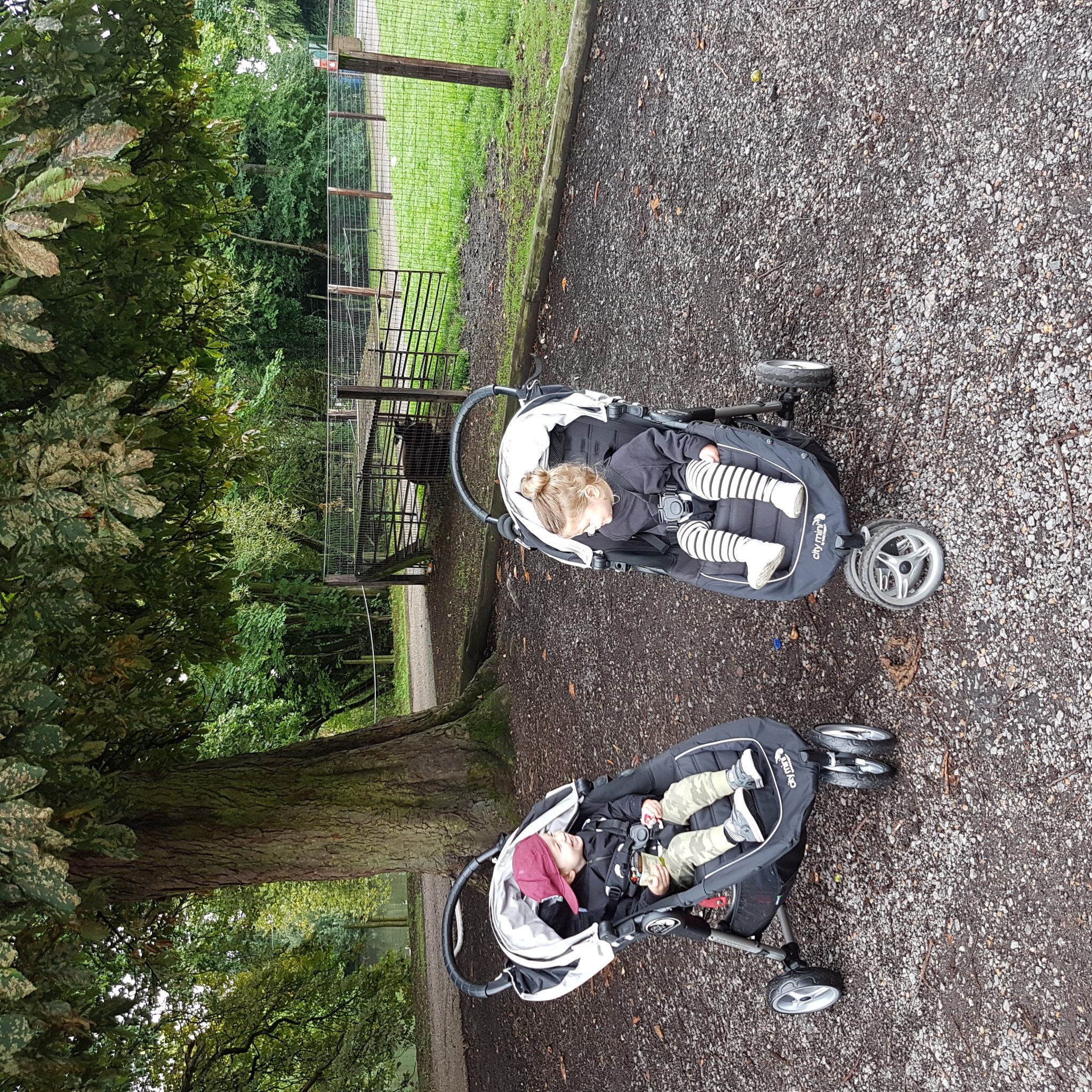 One of Laura's tips is around using the cup holder She thinks (just like we do!) that accessories are key in life, so don't forget to add your accessories to go with the stroller. Laura's favourites are the Cupholder and the Carry Bag, and basically we think that both are life saving! Literally. Coffee walking + pram pushing is a skill that takes a few days to learn though.
Which leads us onto our next point, it's wipe clean!
In terms of space, it folds almost flat, which is great when it comes to getting it into the boot of the car. And it also reclines fully so that they sleep – and the hood comes down so low, it totally blacks out the daylight. Perfect buggy for napping.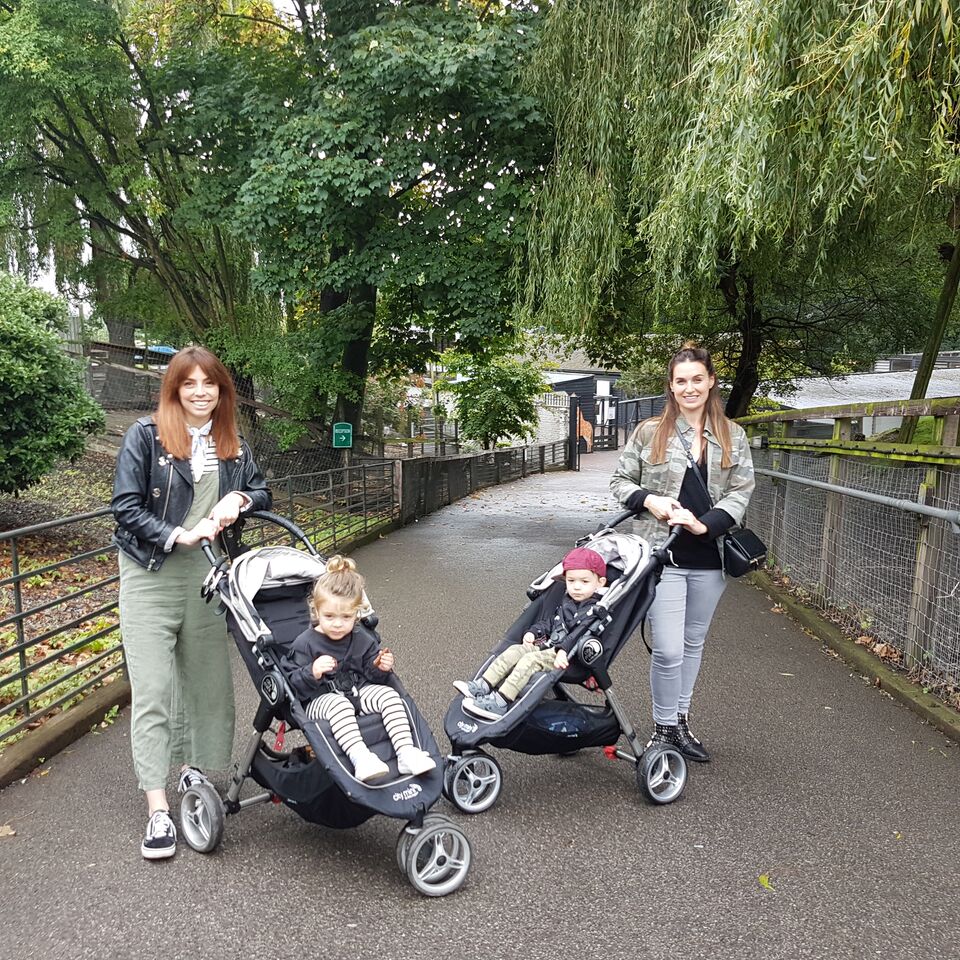 Anyway, we decided to go on a TIM day out the other day, some of you may have followed this on Instastories (sorry for our kids singing voices – enthusiastic they may be, angelic they are not) to Kentish Town City Farm. When did life change so much that a fun day out was heading to the park with a rucksack full of snacks and not hanging out on a rooftop somewhere drinking rose wine!