Sienna Miller. A fashion icon. The coolest of the cool. A trendsetter with covetable style. Any guesses who my girl crush is?!
Sienna is the newest face of Marks & Spencer, and has created an edited capsule collection full of timeless pieces that will slot into your wardrobe. From classic blazers, to statement chartreuse silk skirts (my favourite, obviously!) to comfy Autumnal boots that can be worn with jeans, skirts or dresses.
Here are a few of my favourite pieces. They can all be worn mix & matched together, or just worn with pieces you own. They can also be worn alone from now (apart from the jackets!), and then layered up more when the weather turns cooler.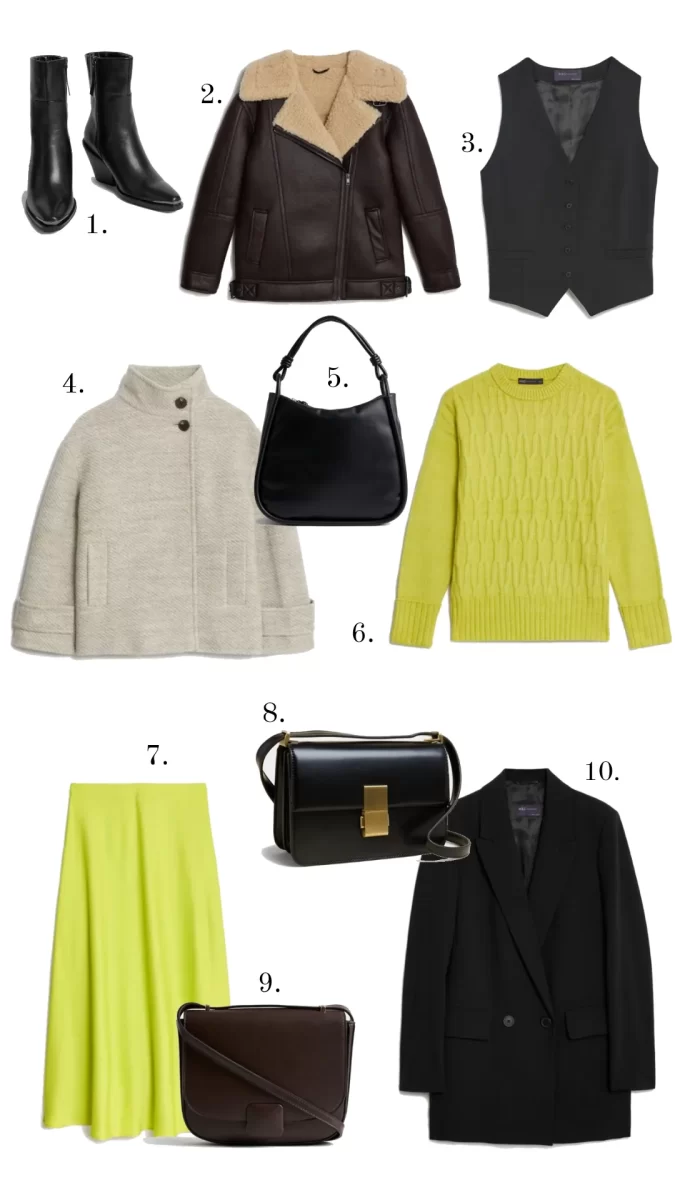 1.Boots £89 // 2. Aviator jacket £79 // 3. Black waistcoat £39 // 4. Funnel jacket £89 // 5. Black bag £35 // 6. Chatreuse jumper // 7. Chartreuse skirt £35 // 8. Black gold clasp bag £35 // 9. Brown bag £35 // 10. Black blazer £69
Whilst you are snooping on M&S it's worth checking out their other pieces from the new season. The styling on their website is brilliant at the moment, and swiping to the styled image on the site is always a great way to get some ideas if you are feeling a bit uninspired with your own wardrobe.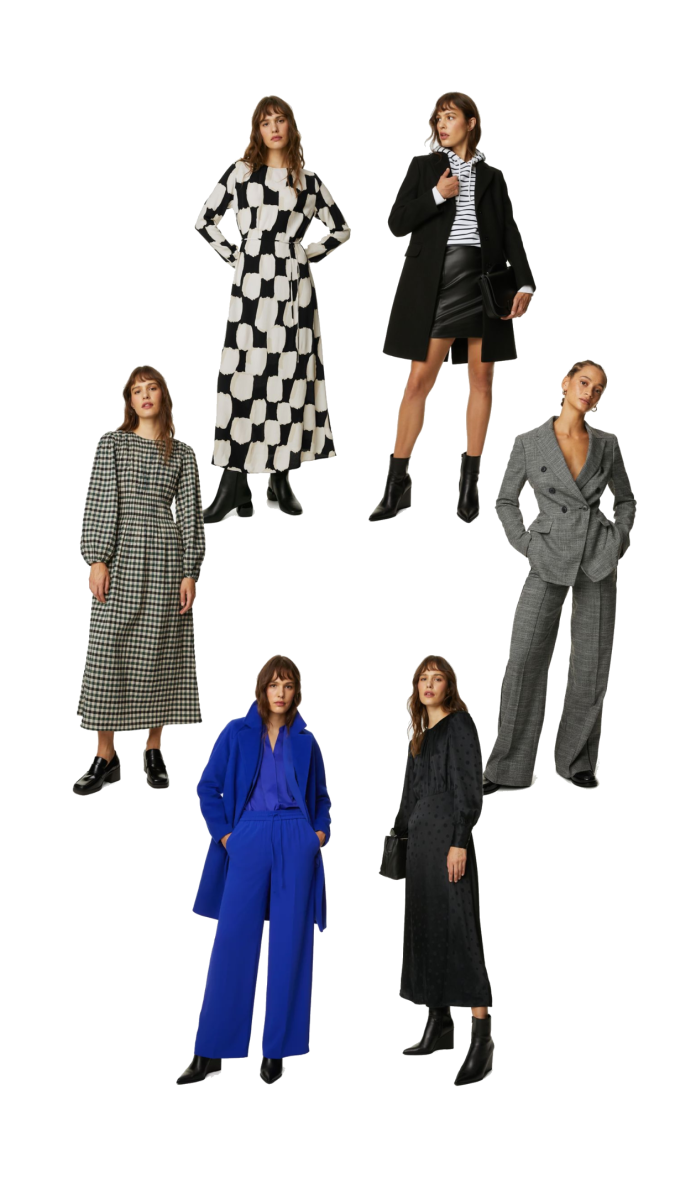 Clockwise from top – Black white checked dress // Striped hoody // Faux leather mini skirt // Grey blazer // Grey trousers // Black dress // Blue suit