Micro breaks are for people like us. People who don't have time to go on a mini break, or who don't want to (or can't) leave their kids for longer. To celebrate our 5th wedding anniversary, Nick and I booked a last minute micro-break to Paris. The trick with a micro-break is to choose somewhere that only takes a few hours to get to, get the earliest mode of transport there (the first Eurostar at 7am got us to Paris in time for a 10am croissant breakfast) and be back in time for bedtime the next day. We chose the Hoxton Hotel Paris. The location was perfect (15 minutes walk to the Louvre), it was totally instagrammable and the service was epic. It also wasn't too pricy either, at £250 a night.
After dropping our cases, enjoying a breakfast and hot coffee with no interruptions, we wandered out to do some sight seeing. We didn't clock watch once (no planning our walk around feed times, nap times, nappy changing, swimming lessons), we wandered aimlessly, we ate food while it was hot, we went to an art gallery and we held hands. With each other. Not a (very cute) toddler. After a wander through the Louvre, onto the Jardin de Tuilleries (via a stop off at Angelina's for a take-away hot chocolate – you cannot go to Paris without tasting this, it's legendary), we strolled along Rue de Rivoli (toilet selfie'd in Le Meurice hotel), mooched around the shops on Rue Saint -Honoré (and showed Nick all of my old Paris Fashion Week hangouts) we made a pit-stop at Pierre Caron Bijoux (a cute, inexpensive little jewellery shop that does really delicate pieces) on the Rue des Archives in Le Marais before wandering back. An accidental SIX mile walk.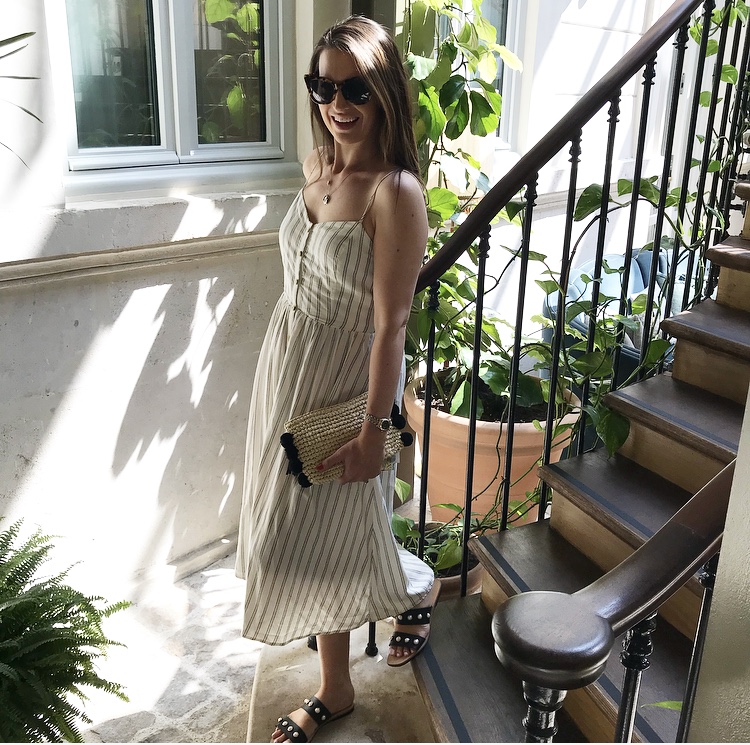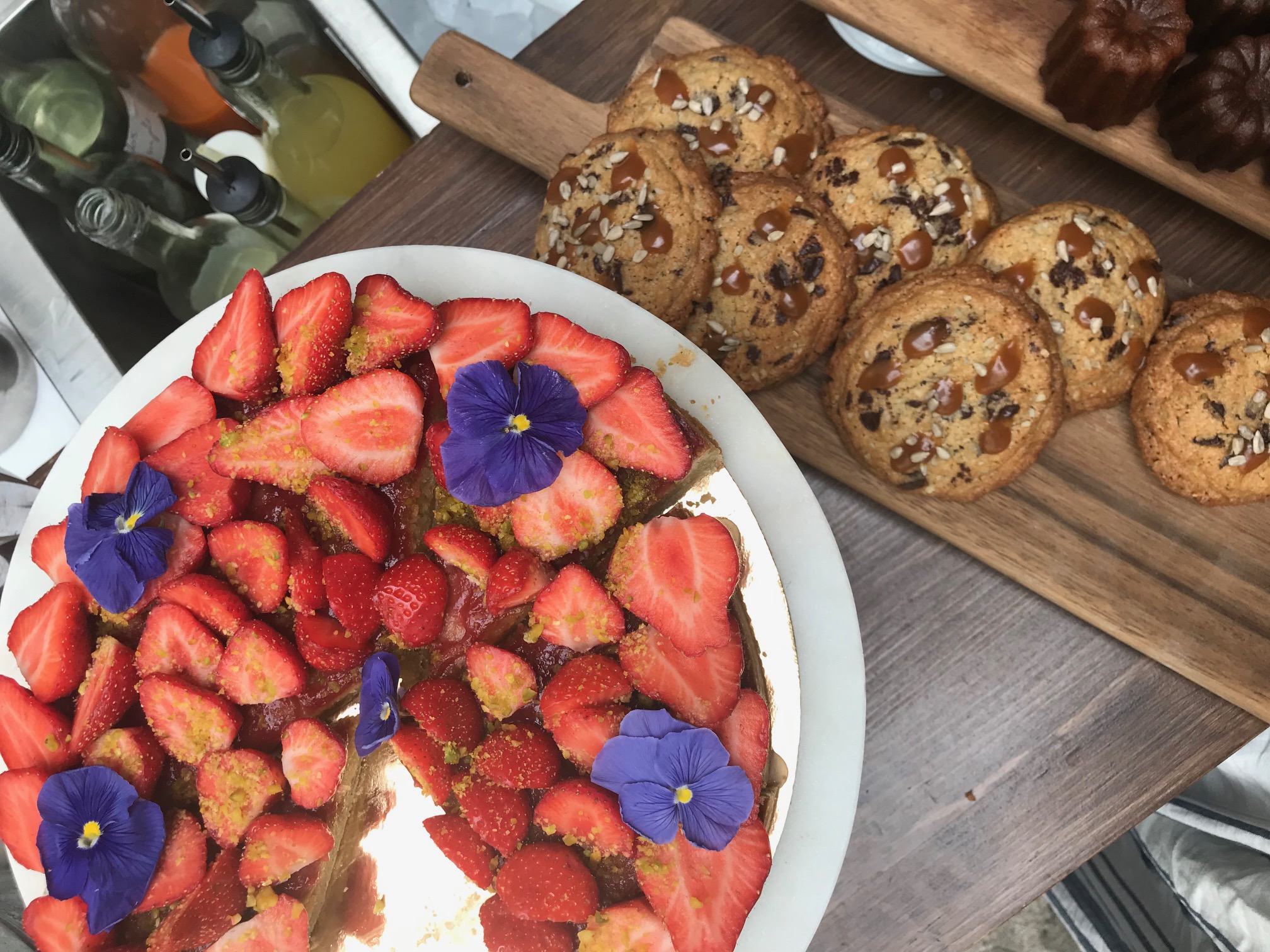 With a couple of hours to kill before dinner we wondered what we used to do with all of our time before kids. Without the usual bath and bed battle we had so much time. We did what I guess we used to do and wasted it lying on the bed and scrolling through out phones before getting ready for dinner at Hotel Costes. If you want to go somewhere fancy and get all dressed up, this is eat. I can highly recommend the fillet (best steak I've ever eaten) and the cheesecake (Kim and Kanye fly to Paris just for this). I also may have drunk three Joan Collins cocktails (it's a Moscow Mule + strawberry juice) and was drunk for the first time in 18 months. And I wore heels.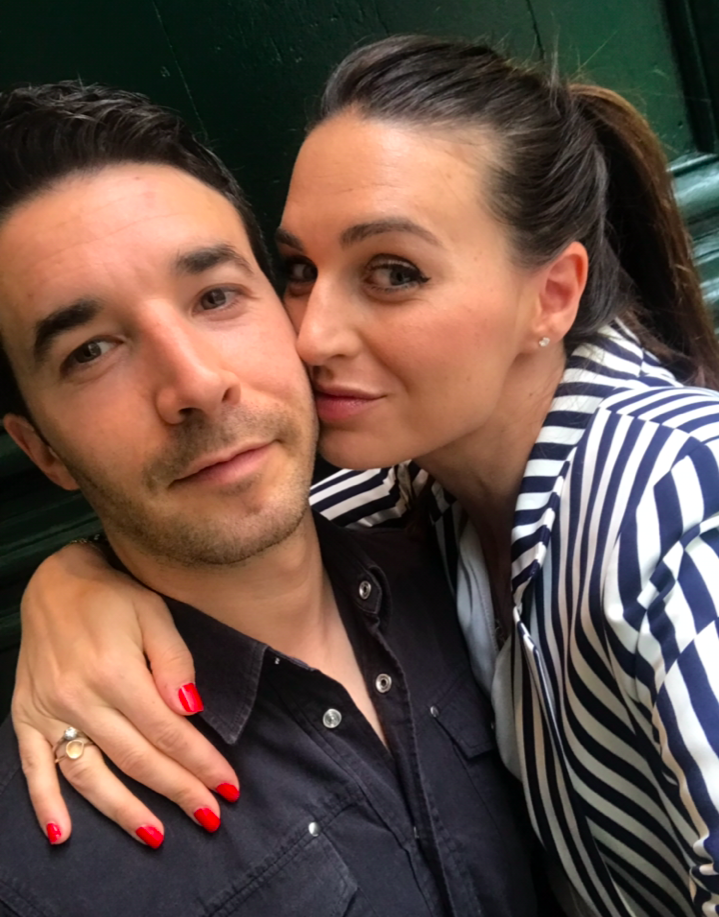 After a lie in, breakfast in the Hoxton courtyard was dreamy. Post avo + eggs on toast, we jumped in an Uber to Eiffel Tower (after six miles walking in sandals, my feet were not my friend) for a photo opp before heading to L'Avenue for lunch. Ok, so we chose two fancy pants places to go to eat but why not?! When your life consists of eating only where the kids menu is good, we wanted to splash out. We ate outside and the people watching was epic. I've never seen so much Dior in one place. I ate the tuna tartare and the tom yum chilli seabass and both were insane. After lunch we had just enough time to head back to the hotel, get changed and collect our bags before the 5pm Eurostar which got us home just in time to put Leo to bed. Sometimes you just need to press the re-set button, right?!