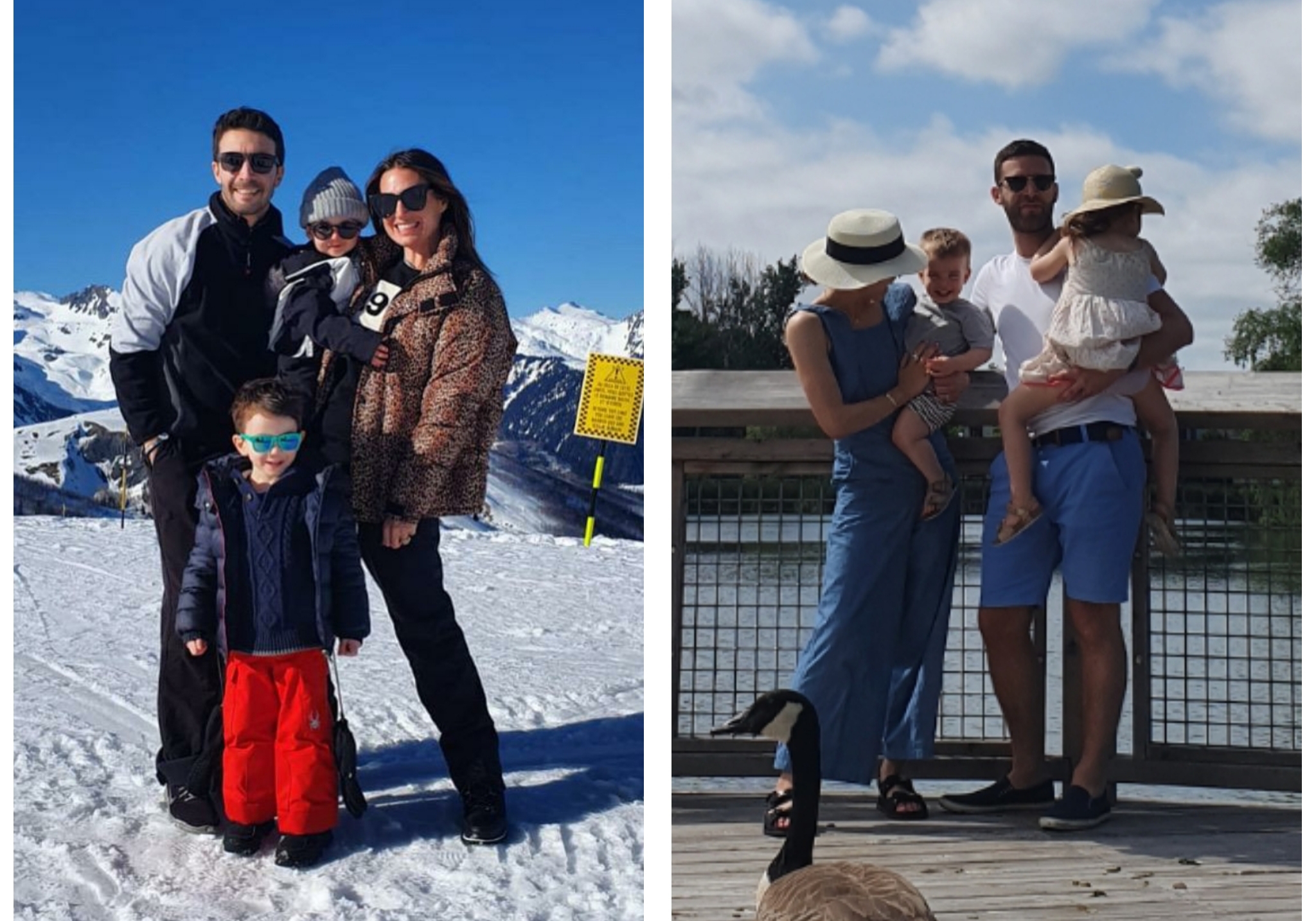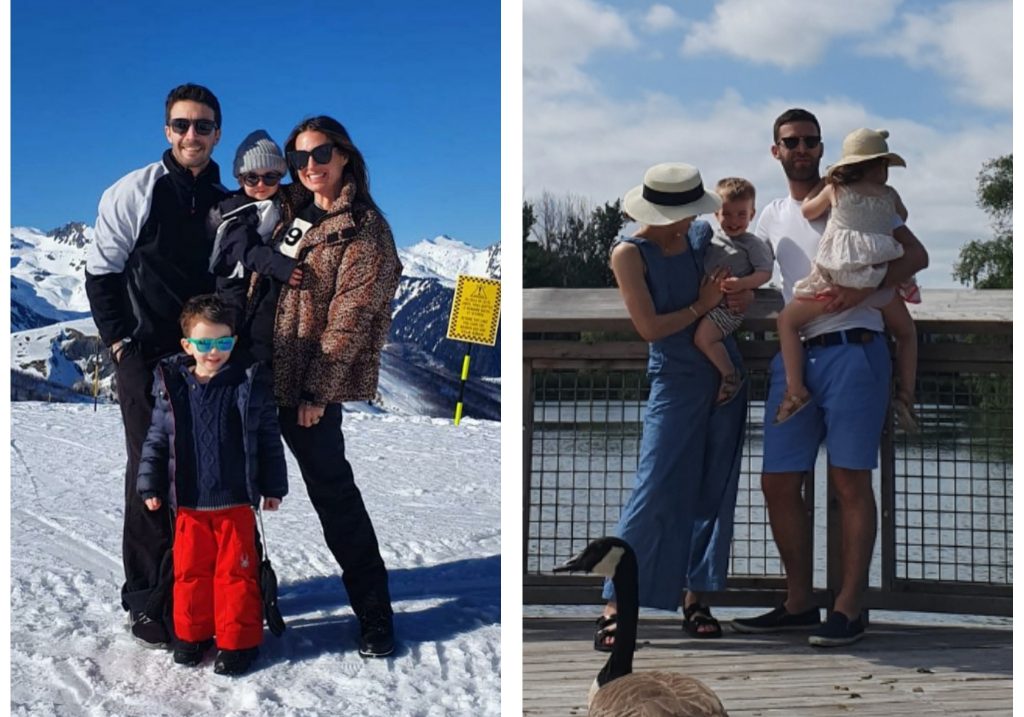 It's Mothers Day next weekend (like you didn't know) and we've had so many emails asking if we're putting together a Mothers Day gift guide. Hell no! We're not 'gift guide' kind of girls; we hate reading them and we hate putting them together (we both spend a loooong time in our past careers collating them for magazines.) Instead, we have decided to write open letters to our husbands, to drop some not too subtle hints about what we REALLY want for Mothers Day. Feel free to change the names and forward onto your husbands too, because we're pretty sure that you're also going to want this lot…
// AN OPEN LETTER FROM SAM //
Hi Nick! As I write this, you're still planning on skiing in Austria on a stag over Mothers Day. I kind of feel like Corona is maybe on my side and that you won't actually be able to go but just in case, you'd better read this before you get on that plane as although I'm not your mother, it's customary to get me a little something from the boys and as they're unable to press order online without the aid of an adult, you're going to have to do it for them.
So, shall we start big? Ok then. I'd really quite like a new bag. I don't buy investment pieces all that often and I wear the bags that I do own to utter death. I've spotted this latest Fendi cross body though and I really love it. It's got future classic written all over it. Need I remind you that you are planning on leaving me at home with two kids over Mothers Day, for at Stag, for the second year in a row!
Moving swiftly on, if we're going to spending a lot of time at home for the foreseeable, there's a few bits that could help. Once the kids are in bed, one of my favourite things to do is light a candle and this is one of my absolute faves (but I also kinda want this beast of a Bella Freud candle because it'll look super chic on my new shelves – thank you, please!) I've had my eye on some luxe loungewear for a while, so now could be the perfect time to invest in some cashmere: monochrome + strips this is my ideal jumper! Oh, and it's on sale. I may as well use the time wisely and look after my skin so a top up of my absolute favourite investment skincare, Sisley Black Rose Mask would go down a treat.
Summer is coming; the other day I tried this dress and loved it (just to help you out, I'm a size 8 in it) and it doesn't break the bank. It's one of those super easy to wear items I'd get so much wear out of it over the summer.
Finally I would love, love, love it if you could remember to empty the washing machine instead of walking past it multiple times while it furiously beeps at you. Seeing as I spend most of my time doing a gazillion loads of washing, this fancy pants Le Labo washing detergent would make a lovely gift, so at least it can be a bit of a chic operation.
Thanks Babs,
Love Sam xx
// AN OPEN LETTER FROM GEMMA//
Hi Breegs,
Mothers day is always a logistical nightmare for you – you have to make the day nice for me, get a gift and spend time with your mum and leave time for me to spend a portion of it with my mum. So I'm more than happy with a lie in and a fancy pair of shoes – is that an option?! You are usually really good with presents (I guess I drop enough hints…) but thought that I would send you this in case you need a little nudge.
Let's start of with a really rock and roll gift, the kitchen cabinet organiser. LOL. You know the love affair I have with my new tea organiser? Well I've gone down a dark Pinterest hole and found some other cupboard storage that I NEED.
Next up, my hands are super dry and cracked. They need some serious TLC and I'd like it in the form of this Jo Malone Vitamin E hand cream. It has a hint of pomelo, and one of my favourite smells, cassis and it fits perfectly in this new Prada handbag I thought you could also get me?! We saw it at Bicester when we went for my birthday, and I totally regret not buying it.
If the bag is a little too 'extra' just for Mothers day then you could set up a flower subscription from Bloom and Wild so I get a monthly delivery of flowers. Can part of the gift also be that when the flowers die you throw them away and clean out the vase?!
I've seen some really cute things in Topshop recently so I took the liberty of making a wish list so it was easier for you 🙂 First up, these panel trousers. I got the matching jumper last week, but have just spotted the trousers back online in my size (HURRAH!) I also saw this pink skirt which I love. It will be great with tights and boots now, but then also on the beach with sandals (if we ever manage to make it on holiday again!) And finally, I got these khaki trousers a couple of weeks ago and you keep commenting that I wear them all the time, so please may I have them in black also so I can mix it up? I'd like them in Petite so the leg is shorter, because I think they will look good a little cropped, with sandals or trainers.
Thanks ever so much – and please don't forget my lie in on Sunday. It begins as soon as the first kid makes any noise 🙂
Gem xx