Travelling to the Maldives with kids is not as crazy at it sounds, promise. To begin with, I have to say that timing was everything. Leo starts school in September and Alfie isn't two yet. This meant that it was the last holiday we could plan where we didn't have to pay extortionate fares to travel during school holidays and Alfie is still free, so we grabbed the opportunity and went on the holiday of a lifetime.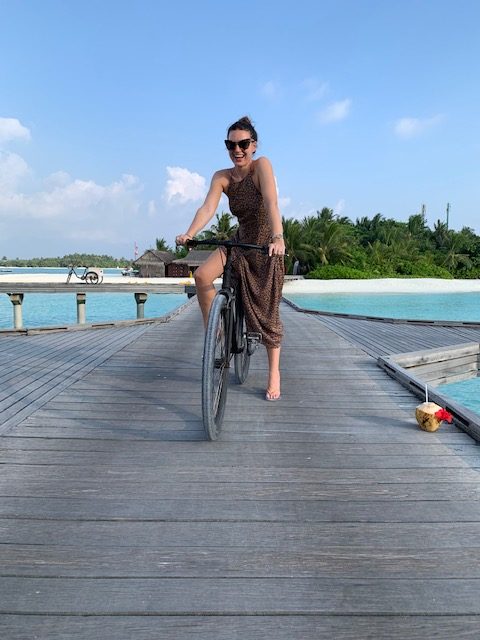 Just to point out, this wasn't a gifted stay so don't worry about anything that you read below being skewed at all. Anantara kindly comped one night for us but we'd already booked everything by this point. Now, you all know that Nick really does his research when it comes to holidays and if you've ever looked into the Maldives, you'll know that there's thousands of tiny islands to choose from. We had specific criteria: we wanted a child friendly island that was still luxe. We wanted to feel like we were on a desert island, but we still wanted there to be lots to do. We didn't want to be too close to the mainland because we didn't want to see the sky scrapers of Male when we looked out to sea, but we also didn't want to faff around with a seaplane. Anantara Dhigu answered all of these perfectly – and is only a 20 minute speed-boat ride from Male – the perfect distance. All we could see around us for an entire week was blue water. Oh, and it's been voted the Best Family Resort in the Maldives.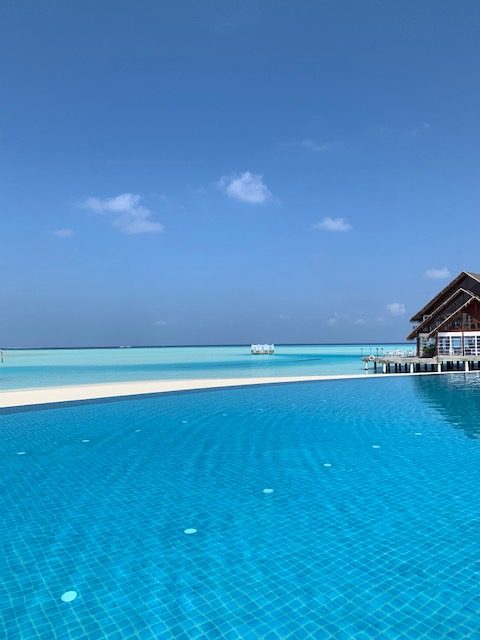 Flying to the Maldives is fairly simple. We flew BA (companion tickets make it so much more affordable) direct from Gatwick to Male. We flew economy but we were lucky that the night flight out was empty so we had five seats to spread ourselves out across. Both kids slept for 8 of the 10 hours.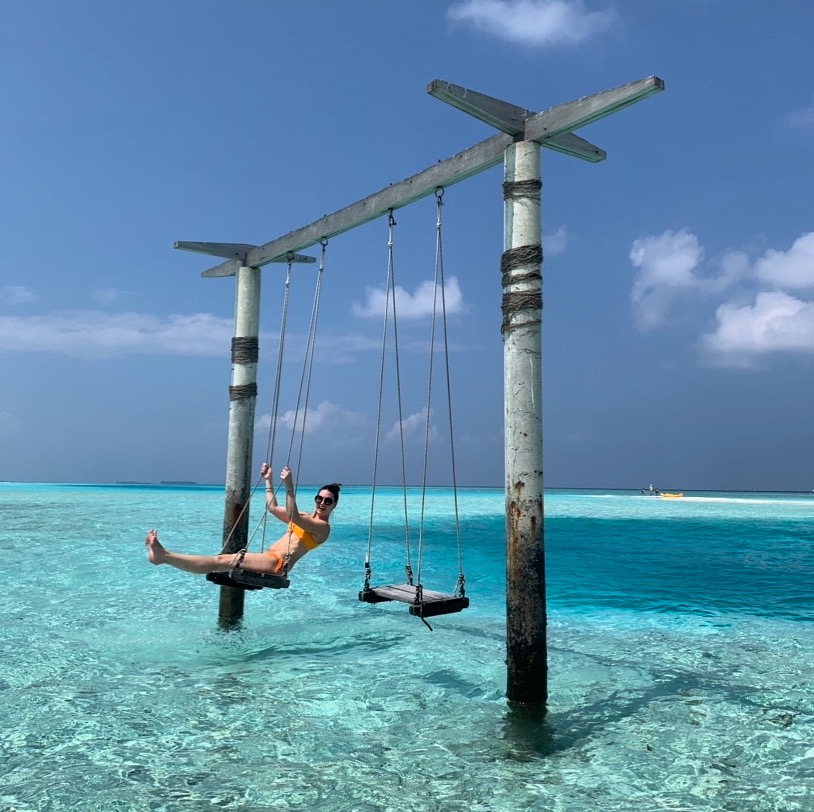 SLEEPING
When you think of the Maldives, you think water villas. Which are beautiful but they're not the most sensible idea when you have young kids so we opted to book a sunset beach villa. Location wise, this couldn't have been more perfect as it was a couple of minutes walk to the main pool (because you ALWAYS forget something when you have kids and need to trek back to the room) and a short walk to breakfast, whereas the water villas were much further away.
The room itself was big enough to fit a huge single bed in for Leo and a cot for Alfie (you know that Nick takes his square meterage very seriously!) The doors opened up onto a shaded terrace (where Leo and I snoozed on a day bed while Alfie napped inside in the air con every day) and a small sandy garden that's entirely secluded. This opens up onto the beach, but it large enough that you can catch any kid before they run into the sea.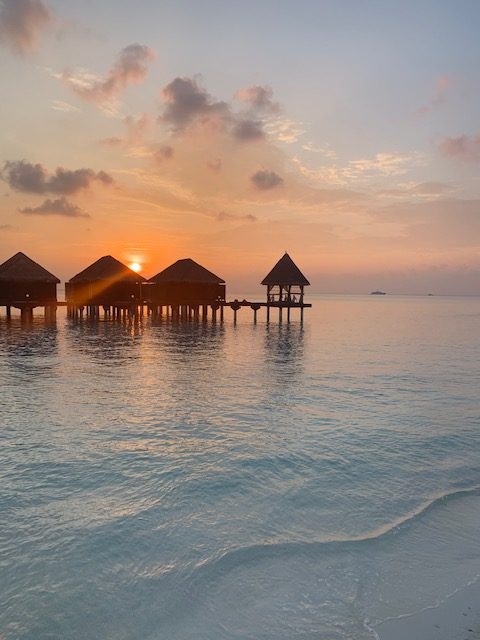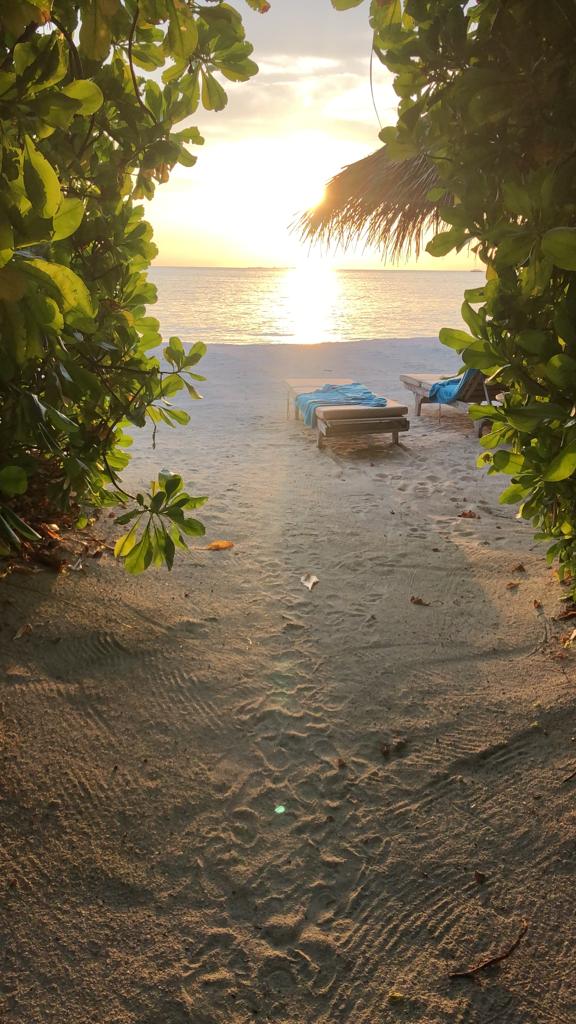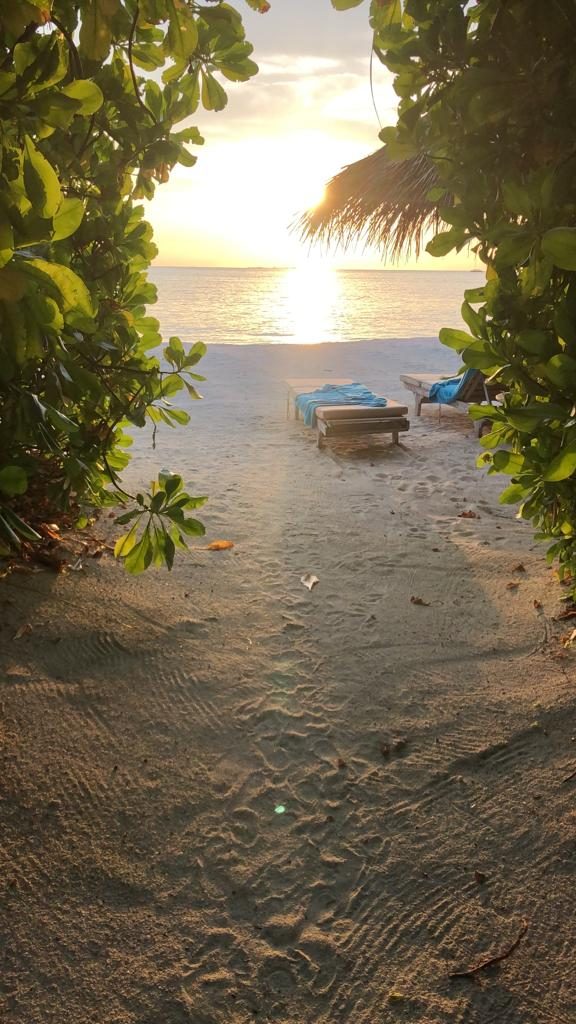 The bathroom was the same size as the room, there were two showers, two sinks and the biggest bath I've ever seen in my life. The best bit? It was all outside. The boys were SO excited about having 'jungle baths' and playing out there while we all got ready for dinner.
EATING
This is where Anantara Dhigu really is so fabulous. Not only do kids under 12 eat free (and the menu is super fresh, healthy and has so much choice) but the dining choice far exceeds anywhere else in the Maldives.
On Anantara Dhigu itself, there were four restaurants to choose from. There was 'Fushi' the buffet restaurant, 'Aqua' the pool bar where we ate lunch daily and then Sea.Fire.Salt where the food was so amazing that we ate there three times, and an Italian called Terrazzo, also exceptional. Leo stayed up with us and ate with us at 7.30pm (it was dark by 7pm) and Alfie would snooze in the pram or stay up a little bit and attack the bread basket before giving into sleep. The fact that we could all eat outide, under the stars was so special and Leo is definitely at an age where he still remembers.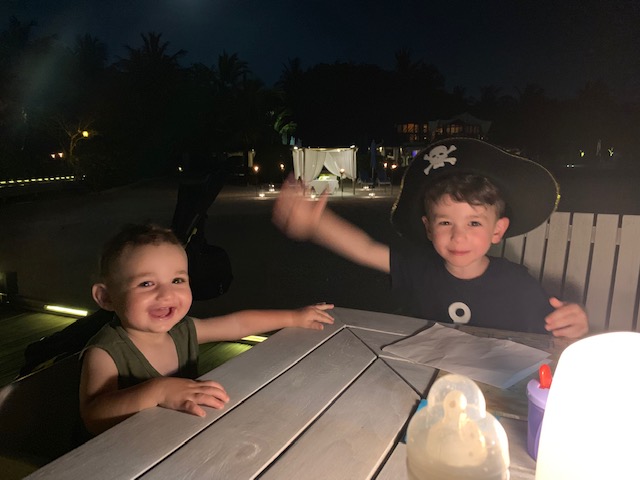 BUT, in case you are bored of those dining options, the beauty of Anantara Dhigu is that the sister resort (adults-only) Anantara Veli is a one minute boat ride away – and kids can eat there in the evening. We took the shuttle boat over one evening and ate in the Thai restaurant, Baan Hurra (voted best Thai in the Maldives) and a Japanese restaurant called Origami that we didn't get around to trying.
We booked half board and I can honestly say that there was enough choice on all of the menu's without having to pay a supplement.
THE KIDS
Ok, so Anantara Dhigu won Leading Family Resort in the Maldives in 2018 and it was clear to see why. The kids club is complimentary, as is the kids food up to age 12. The sea was like walking into a warm bath and super shallow so Leo could stand up and look for fish.
Every staff member stopped to chat to the kids, or take them off during breakfast to look at birds so I could sit and drink my coffee.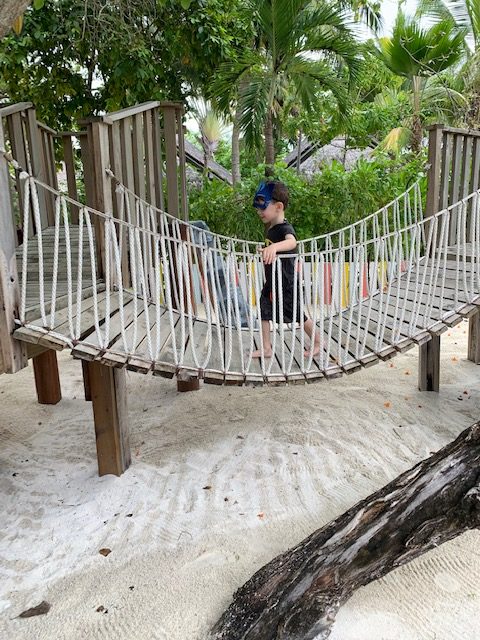 But the best thing was how attune with nature the kids became. Alfie's favourite thing was looking at the birds in the trees, Leo was so excited when he saw bats flying at night, fish spotting was the greatest thing ever for them both.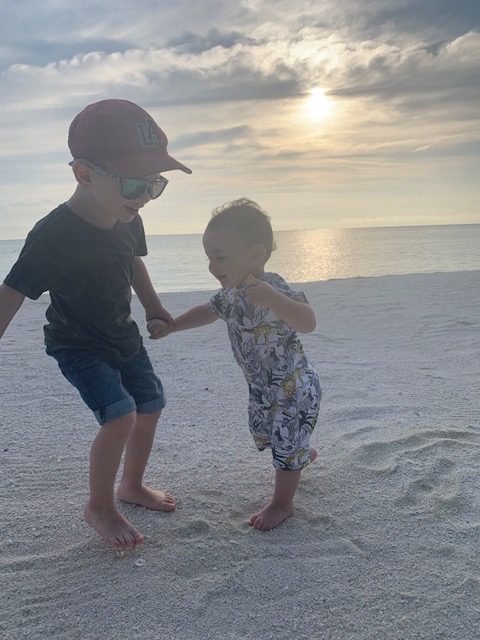 My favourite time of day was after we were all showered, walking onto the beach from our back door and watching the sunset with them while they played and watched the little crabs run into their holes in the sand. To me, those are the special memories that you make on holiday.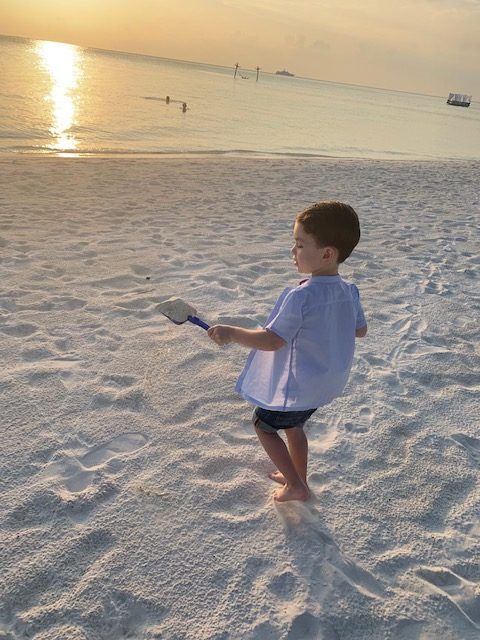 AND THE REST
I can't rave about Anantara enough. Nick and I got engaged in the Maldives years ago and we stayed on a much smaller, very luxe island. The beauty about here is that there is so much to do, not only on Dhigu, but the fact that you can eat on Veli for a chance of scenery is brilliant. But the best bit is the tiny private picnic island called Gilli Fushi that you can walk to at low tide, cayak over to (like Nick) or get a little speed boat to (like me and the boys)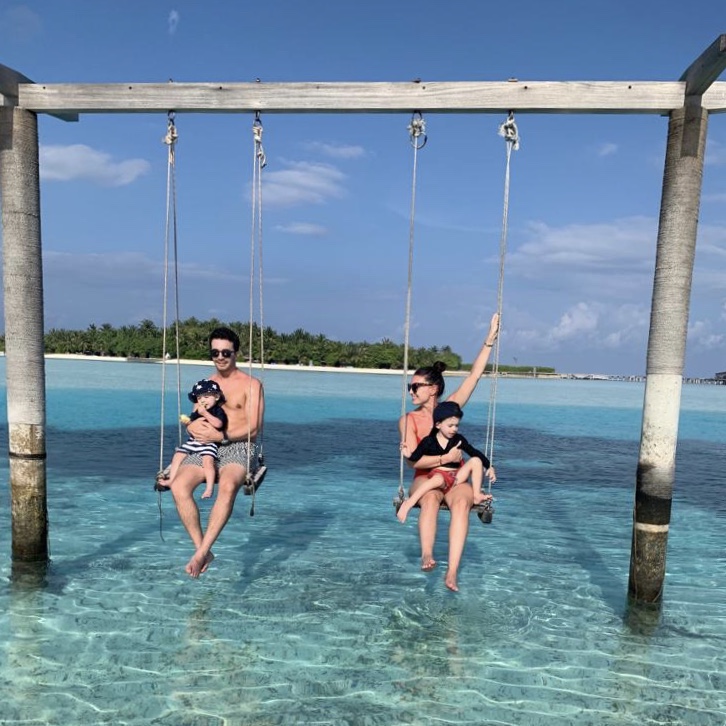 Oh my goodness, I don't think I've ever been anywhere so beautiful. It's a tiny sand bank in the middle of the ocean, all geared up for Instagram with swings in the sea, hammocks and day beds but also where tiny sharks swim up to the shore and with a fully stocked tiki bar. We spent the most amazing morning there.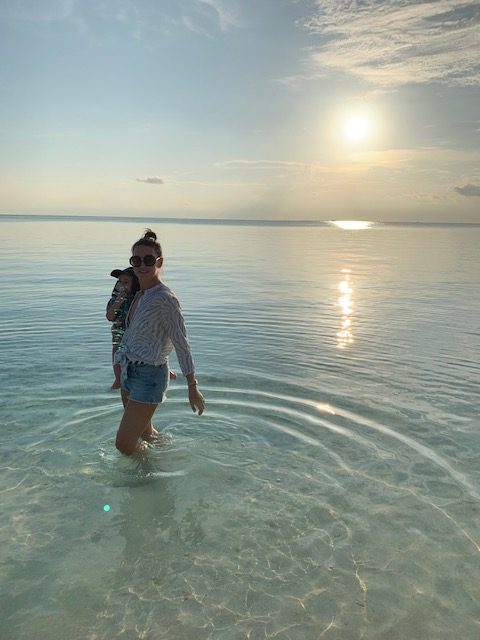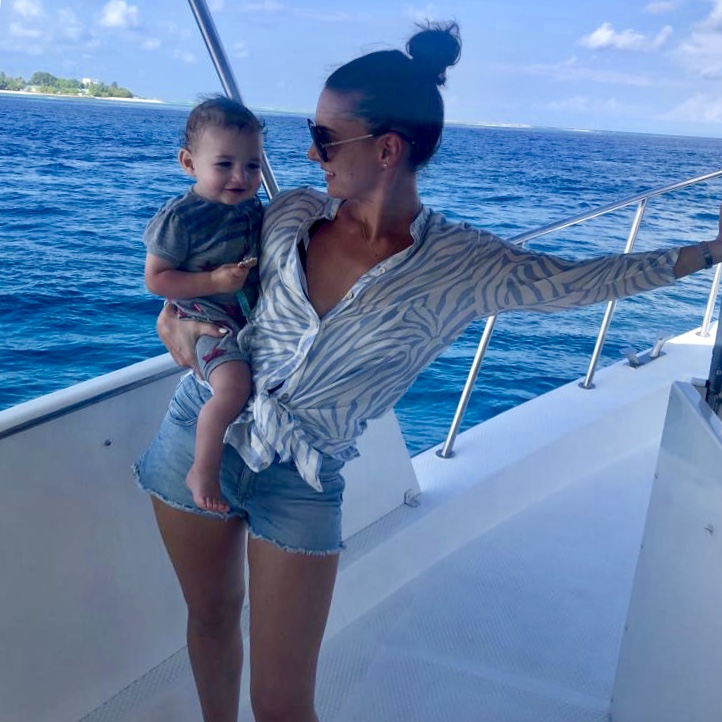 The spa offers Elemis treatments and is perfectly situated for watching the sunset.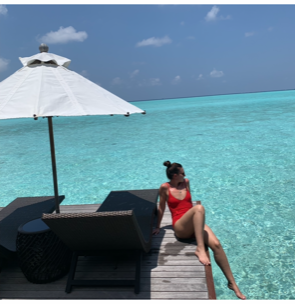 Time of year wise, BA only fly to Male September – March, I think we were on the penultimate flight home.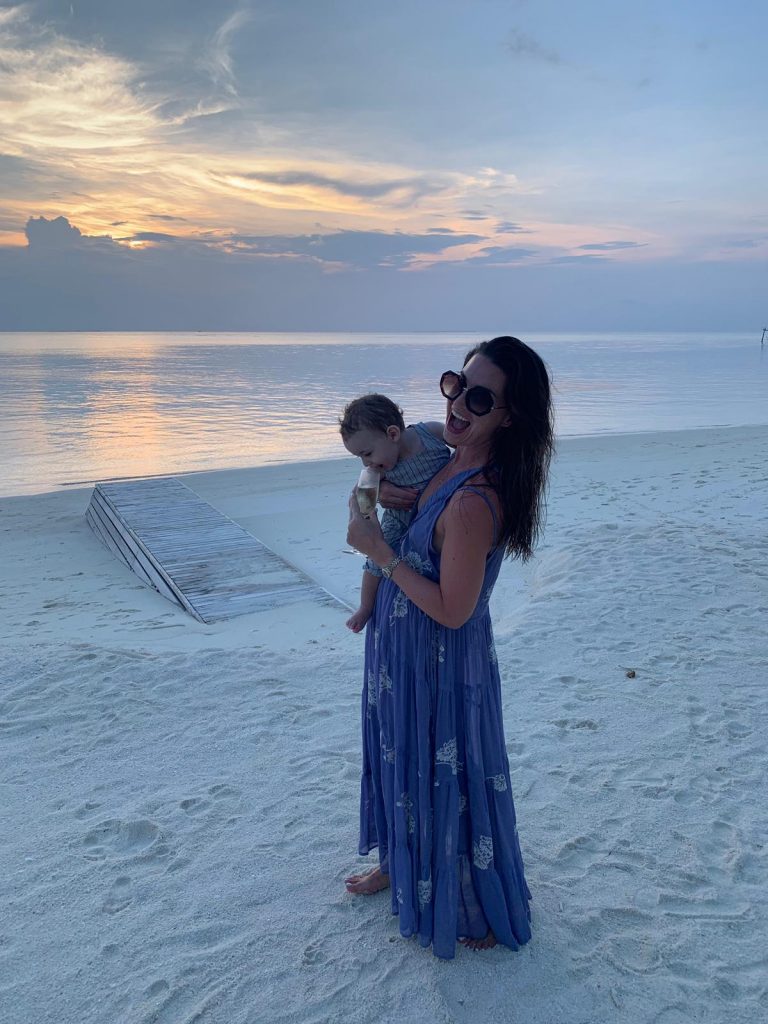 To find out more, visit the Anantara Dhigu website here.