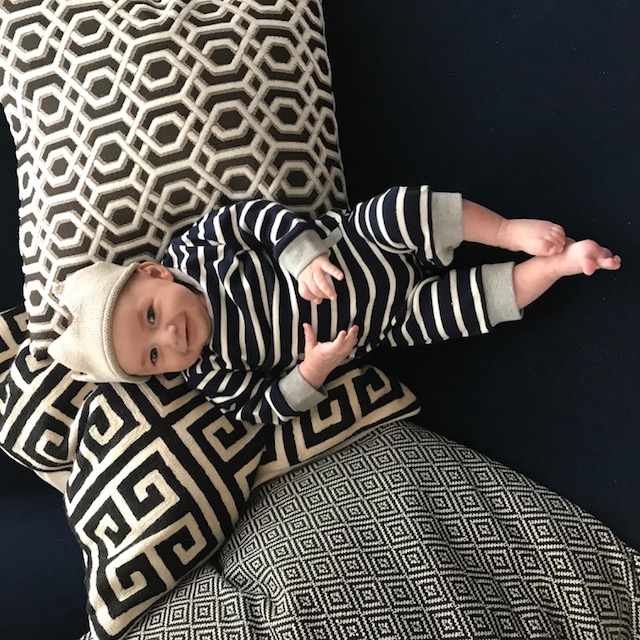 Along with the rest of the world, we are waiting with baited breath for the birth of the third baby of the Duke & Duchess of Cambridge. But what everyone is also so looking forward to, are the outfits that the new baby will be wearing.
If they are anything to go by, the newest Royal addition will be decked out in similar ensembles to their brother Prince George, and sister Princess Charlotte. Whenever they are seen out and about, their outfits make headline news. Naturally, anything they are photographed wearing sells out within hours, and sometimes minutes.
The youngest Royals have impeccable style. Although they keep some traditional aspects of Royal dressing, such as the crisp rounded collars and knee high socks, we seem to have more of a modern monarchy. Often seen in nautical stripes, dungarees or wearing cute motifs (Prince George is partial to a whale and a soldier), Princess Katherine manages to find exceptional outfits for her kids that we can found replicated on the high street.
ROYAL INSPIRED OUTFITS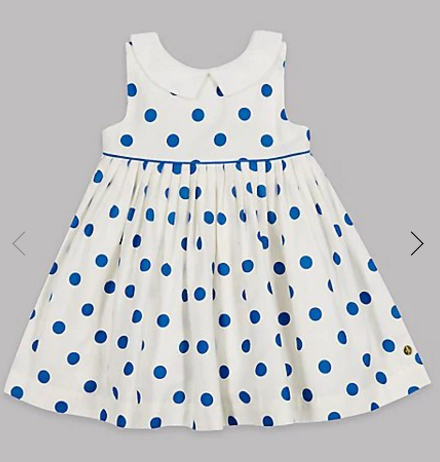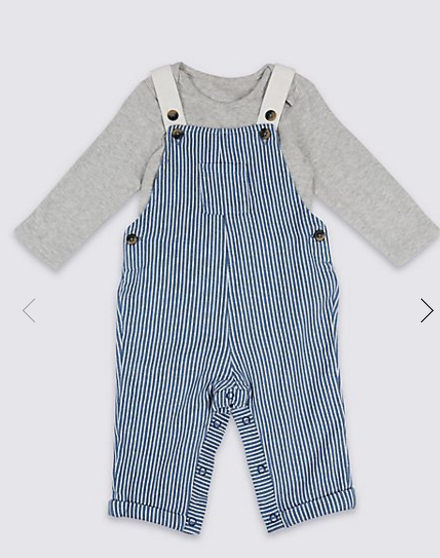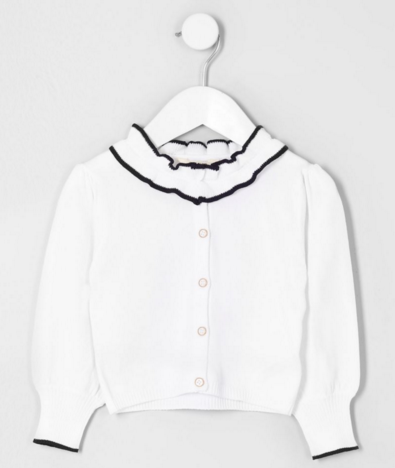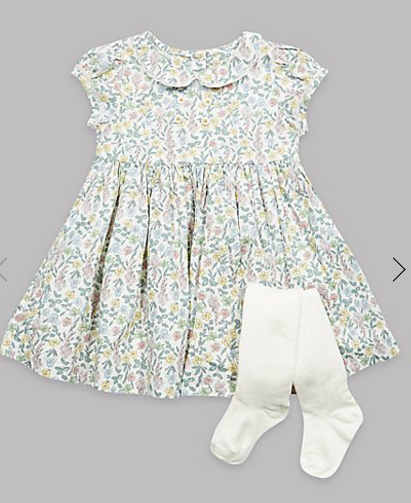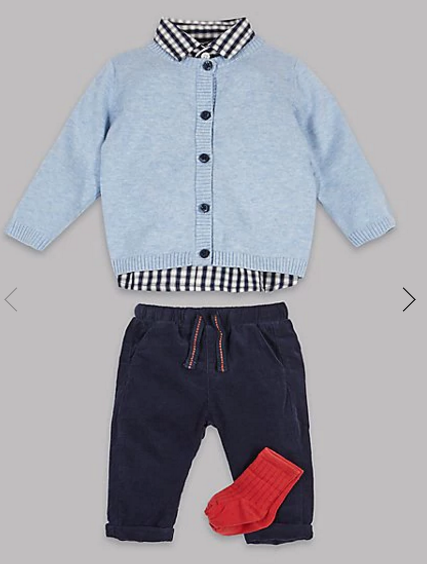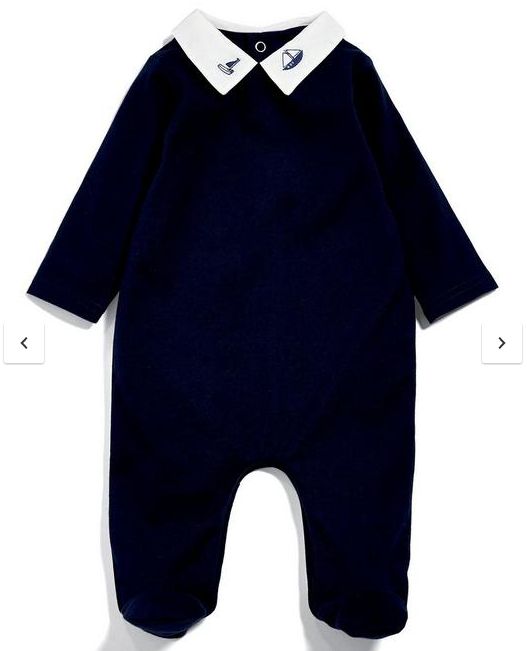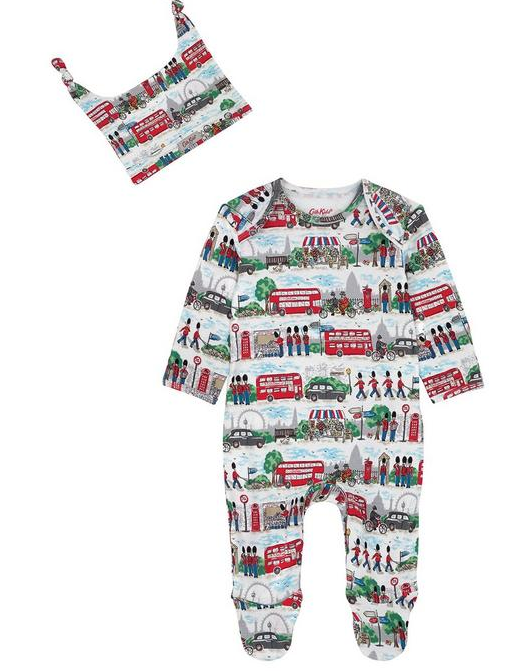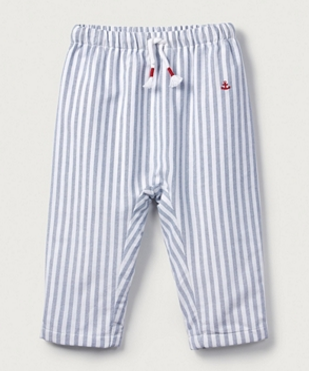 Whilst we can't wait to shop the looks of the Royal Tots, we know that finding the time to hit the high street with little ones in tow is no easy feat. Our edit of the best outfits, inspired by the newest Royal Baby to be, are all available to buy via the
CollectPlus Click & Collect Option
.
With over 7,000 parcel points open 7 days a week, early until late, you simply shop your favourite brands online and have items delivered to a convenient CollectPlus store near you, so you can collect your parcels whenever and wherever works best! FYI most have parking spaces outside so makes life much easier when collecting (and returning) things with your babies in tow, or once they are asleep as loads of them are open late.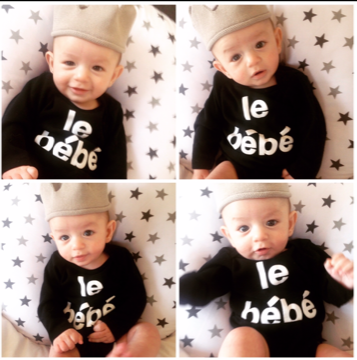 Some handy tips for buying someone a new baby gift
If you don't want to spend a fortune, then think accessories. Princess Charlotte and Prince George always wear gorgeous socks with their outfits, so you could stock up on a London inspired sock selection like
these from The Little White Company
. Alternatively,
these fun leggings
from Joules are in keeping with the Royal celebrations.
2. If the parents haven't announced the sex of the baby but you want to get organised and buy a present in advance, then play it safe with neutrals.
This ADORABLE 2 piece
from Mamas & Papas at Very would work well for a boy or girl, plus it could be passed onto siblings regardless of the sex. Yet if you do leaving your present buying to the last minute (it happens to the best of us!), simply order online and select the CollectPlus option. With next day delivery available, you can avoid that last minute panic dash to the shops.
3. Think a season ahead. Everyone buys gifts that can be worn as soon as the baby arrives but work out what season it will be when they are 3-6 months old few months old and purchase something more suitable for the future.
This River Island broderie detailed dress
looks like something Princess Charlotte would wear in the sunshine but with a bit of an edge.
4. Leggings that have feet built in will make every parent's life easier! You don't need to worry about socks falling off, or the baby being cold.
These Marks & Spencer's trousers
are useful for every new parent. What's more, M&S items bought online can now be delivered to a CollectPlus store, meaning no more missed deliveries or wasted days waiting in for a parcel.
5. A fail-safe gift for anyone is muslins.
You can never have enough muslins
and they are the most used item once a baby is born. Opt for a print to help stimulate the baby's senses or play it safe with white. Extra-large muslins are useful as they can be used for laying the baby if you don't have a clean surface nearby, for wrapping up a cold baby and on holiday to act as a sunshade when draped across a buggy.