Did you watch our reel voted "the best make-up hack ever" last week? If you did, then you'll know the trick to perfect blusher placement (if you didn't then you'd better quickly click HERE) so now it's time to find your perfect shade.
Lots of people are scared of blusher. I too, took a while to warm up to it and it wasn't until my mid 30's that I truly got it. Nothing has a more instantly transformative effect than blush – it knocks off years, hides hangovers, and makes you look "done" when you've barely had time to take off your pyjamas.
As a general rule of thumb, if we're talking shades go for a light pink, rose or peach-toned shade if you have fair to medium skin. If you have a darker complexion, opt for tones of orange and deep berry to complement your skin. Start with a little and build up. It's easier to add more than to take it away.
THE BLUSHER EDIT: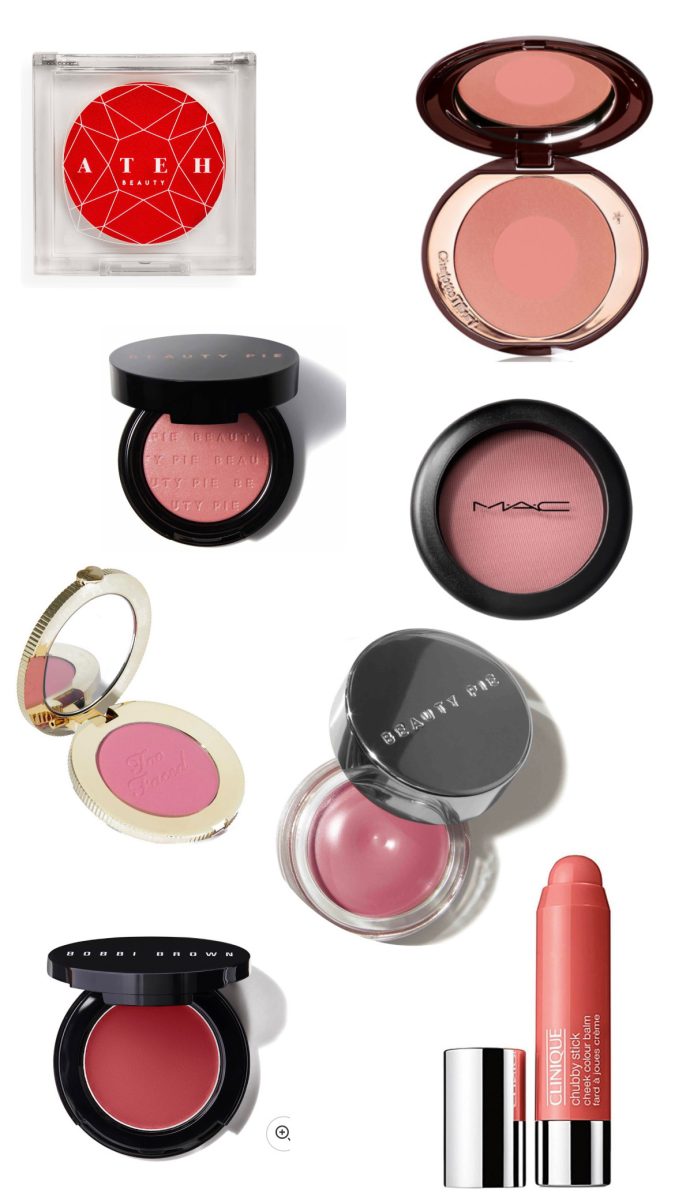 Picking the right blush texture is as important as getting the shade right:
Creamy blushers are my favourite for creating a really natural effect, they melt in, have a slight sheen, and work on almost every skin type including dry skins. Dab a little onto cheeks and blend with your fingers. I sometimes dab it onto my lips too.
Try: Bobbi Brown Pot Rouge, £30* // Clinique Chubby Stick Cheek Balm, £25* // Ateh Jewel Beauty Blush of Dreams Cream Blush, £25 // Beautypie Super Cheek Cream Blusher, £12/£30
Powder blushers are great for normal, oily or combination skin but if you have dry skin stick to creams as the powdery finish just emphasises dry patches. Skip matte blusher and go for something with a glowy sheen to give you a flush that looks like it comes from the skin.
Try: MAC Powder Blusher, £26 *// Too Faced Cloud Crush, £25 // Beauty Pie Elastic Powder Blusher, £12/ £30 // Charlotte Tilbury Cheek to Chic Blush, £35
THIS SIGN * MEANS YOU CAN USE CODE THISISMOTHERSHIP FOR UP TO 15% DISCOUNT IN BASKET