*Thats an 'in' joke. We all know babies don't actually sleep.
I've been back at work for five weeks now and I've mastered some sneaky beauty tricks for those mornings when I need to look l've got everything under control but I've been woken up at 11pm, 4am and 5am. Argh.
Sometimes concealer alone won't cut it so for those mornings, here's my Emergency Fake Up Wake Up Kit.
Because if you look awake, I promise it will help you to feel awake.
USE THESE INSTANT EYE BAG ERASERS:
Multi-task the sh*t out of the morning routine. Eye patches help with puffy eyes and fine lines. They feel a bit like blobs of jelly, or those chicken fillets that you used to stick in your bra (you know, back in the day when you went out-out) but the pre-moistened pads hydrate and soothe skin, reducing signs of knackerdness. When you feel like your eyes are so tired they're burning, grab one of these from your bedside draw, stick them on, make the bottle and by the time your babe has finished it, your eyes will look and feel more awake – I promise.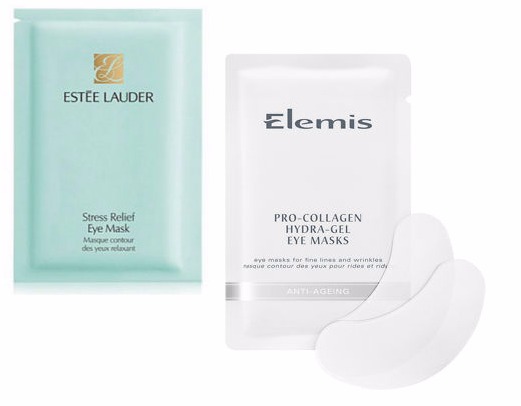 If it's good enough for Kate Hudson, Myleene Klass and Jessica Alba
SWAP BLACK EYELINER FOR NUDE
In the same way that a pair of nude heels makes your legs look longer, lining the inner rim of your eye with a flesh-toned eye pencil creates the illusion of wider, brighter eyes. It's the equivalent of a nap in a stick.
The best bit is that there's one to suit all skin tones. Find yours and don't let it go…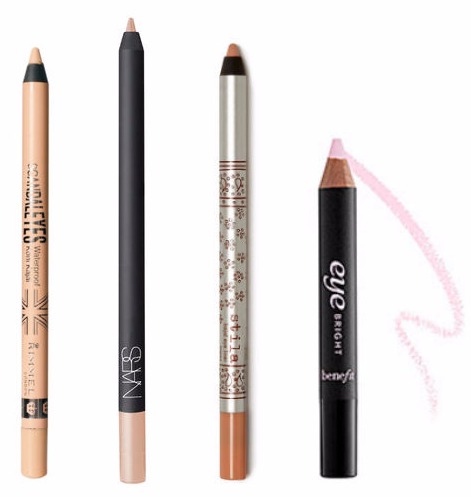 TRY NAVY MASCARA
Blue neutralises red tones. That's a colour theory FACT. So switch your regular mascara to one that's dark navy and the tell-tale redness that comes with tired eyes will disappear. Easy.
These are my favourites, they're so inky blue that they could pass as black so you won't feel too out of your comfort zone.