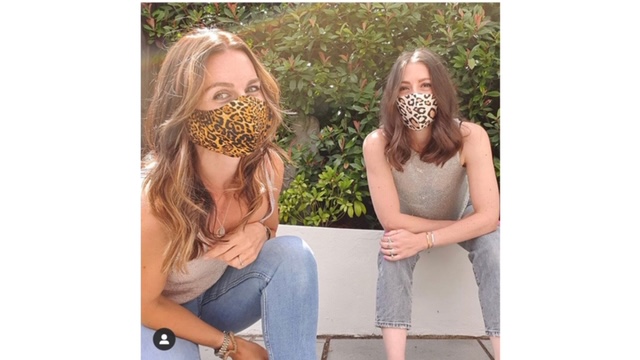 Post-lockdown my skin was crying out for some TLC so when the kids went back to school & the salons were given the green light I booked into Laura Kay London, a salon not too far away from where I live, for my first facial of the year. Completely Covid-compliant with limited bookings, super sanitary measures and disposable everything, I confidently lay on the bed while the therapist examined my skin. "You have a case of mask-ne", she told me. I had all the signs. Bumps under the skin around my chin and mouth, dry patches and redness. After 45 minutes of amazing skin-work, I came away with brighter, happier skin and a plan in place to help all of you who may be suffering too.
WHAT IS IT: Mask induced acne (and a myriad of other skin concerns caused by wearing a face mask)
WHAT CAUSES IT: Anything and everything from the friction caused by a mask rubbing against your skin, the moisture caused by breathing into an enclosed space for a long period of time and not washing your mask after use (I sincerely hope that you all are!)
HOW DO I KNOW IF I HAVE IT: Do you have bumps under the skin? Is your skin feeling a bit tight? Looking a bit dry? Getting a bit itchy? All signs of skin issues that come from wearing a face mask.
WHAT CAN I DO? We've got your back. I've spoken to skincare experts and taken a look at the ingredients of some of the newest products on the market designed to tackle it. I'm going to simplify this, and break this down into two of the main issues: breakouts and irritation.
HOW TO TACKLE BREAKOUTS: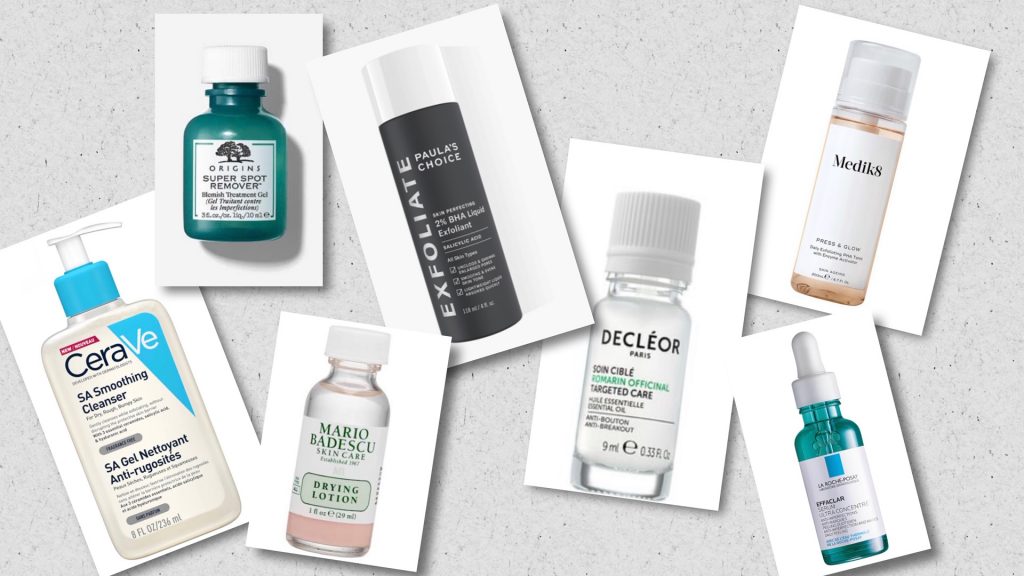 Face masks create a dark, moist environment where bacteria thrives. Dead skin cells become clogged with dirt, causing skin to look dull and creating the ideal environment for spots to grow. We need to break down the dirt and oil and slough away these dead cells by using a liquid exfoliant every two days after your cleanse.
Banish the blackheads and bumps under the skin caused by sweating in your mask with our fave Paulas Choice 2% BHA Liquid Exfoliant – apply onto a cotton pad and sweep over the skin to banish blackheads and blemishes, de-clogging dirt and oil from the pores.
Medik8 have literally this week launched a new product, entirely aimed at this problem but specifically designed for more sensitive skins: Press & Glow. It's hydrating as well as exfoliating, gentle enough to be used twice a day but still gives results. Great for anyone who also uses a retinol at night.
Dermatologists favourite, La Roche Posay latest launch, Effaclar Ultra Concentrated Serum blends a trio of resurfacing acids (salicylic, glycolic and lactic) that unclog pores with anti-aging ingredient Niacinamide to tackle fine lines and pigmentation at the same time. Start by using it twice a week and build up the skins tolerance.
So those options are great for getting rid of those "under the skin" bumps, and stopping spots from forming but if we're past that point, when it comes to proper pimples, here's what you need.
Decleor Anti-Breakout Targeted Solution uses the rosemary essential oil to soothe the redness around the spot externally, while penetrating inside to tackle within. Apply onto a clean finger or cotton wool, then pat onto the problem area.
For a more purse friendly option, I highly rate and have sworn by Mario Badescu Drying Lotion for years and Origins On The Spot Blemish Clearing Gel is another old faithful.
It's not new but while we're on the subject, I want to give a shout out to this cleanser that I always have in my cupboard, and have recommended to so many friends who now swear by it when it comes to tackling bumps, blackheads and blemishes: Cerave SA Smoothing Cleanser. We've featured it so many times on This is Mothership because it works so well. And it's a bargain.
I DON'T HAVE SPOTS BUT I HAVE SORE PATCHES, WHY IS THAT?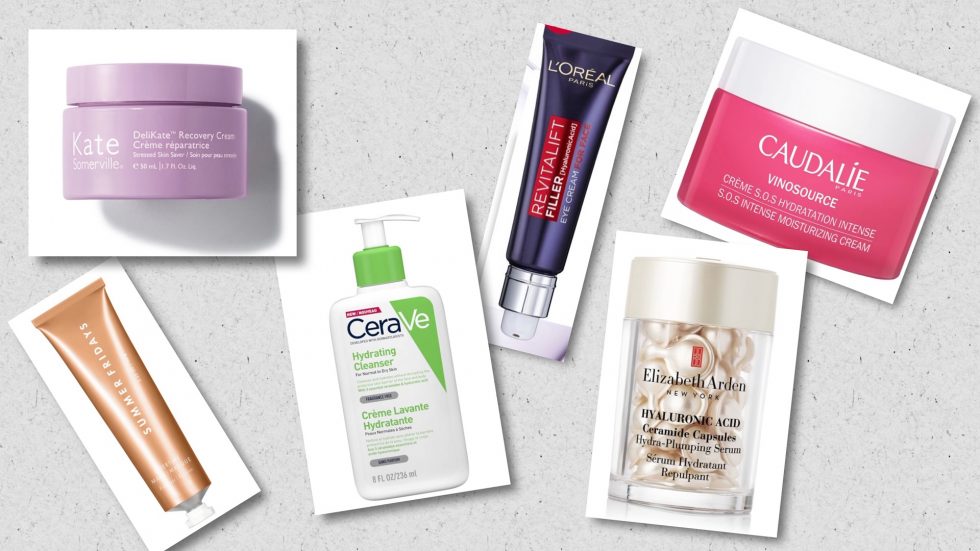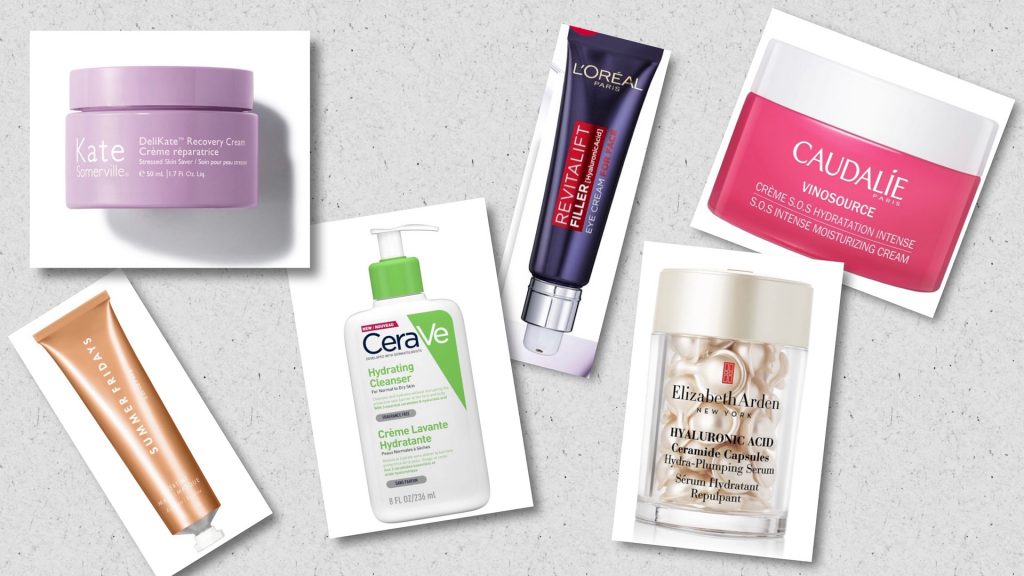 As mentioned above, the dark, moist environment can cause a whole host of issues, but also using a strong washing detergent on the mask can trigger irritation.
If you have dry skin then wearing a mask is more likely to worsen it causing redness and flaking, uncomfortable and itchy skin. In these cases you don't want to use strong anti-acne products, you need to treat inflammation and any redness with calming products – gentle cleansers like Cerave Hydrating Cream to Foam Cleanser (side note, this is what I'm currently using – it takes off every scrap of make-up in one step yet is still gentle) and moisturisers such as Kate Somerville Delikate Recovering Cream (it's a tad pricey so if you're looking for something more purse friendly this soothing moisturiser is under £5)
For sensitive skins that are dry and flaky, we still need to slough off those dead skin cells to get things looking better. Stay away from the stronger acids, go for the Medik8 Press & Glow mentioned above, or try Summer Fridays Overtime Mask – leave it on for ten minutes and then wash away, the pumpkin powders will slough away the flakiness with them.
Hydrate, hydrate, hydrate to help support the skins natural protective barrier function. Elizabeth Arden Hyaluronic Acid Ceramide Capsules have been years in the making but it's as if they were developed specifically for this era of mask-wearing; they've used micronised nano-technology so the hyaluronic acid is 500x smaller and can penetrate skin far more effiently than any other. Surprisingly one capsule is more than enough for the face, plus they're flushable and compostable. I also want to give a shout out to our faithful Caudalie SOS Intensive Moisturising Cream which will help to calm irritated skin while also quenching it. For a more purse-friendly option, the new L'Oreal Paris Revitalift Filler [+ Hyaluronic Acid] Eye Cream for Face is £20 and has rave reviews. I tried it for the first time this morning and the texture is really lovely, skin looked plumper and make-up sat nicely on top.
Phew!! I know that there is a lot of information here, so thank you for making it to the end, but I really wanted this to cover everything and really help you!! Let me know if you have any other questions!!