For the first few weeks of motherhood, I neglected myself; my skincare regime went out of the window, I didn't wash my hair (hello, dry shampoo) and I certainly didn't wear make-up. Then once the after-effects of the brutal bombshell that is childbirth wore off and I'd recovered from the impact, I blow-dried my hair, applied a facemask and put on mascara. And I felt a million times better.
Now, I'm not saying that make-up makes everything ok, but giving yourself a little TLC and 'me time' really does help. But we're mums. Time is not on our side. In the evenings we're so desperate to crawl into bed that all pampering plans are forgotten just so that we can get our heads on that pillow a few minutes quicker. Thankfully, the beauty industry has cottoned on. Meet the speedy skincare products giving mums around the world the chance to get to bed faster…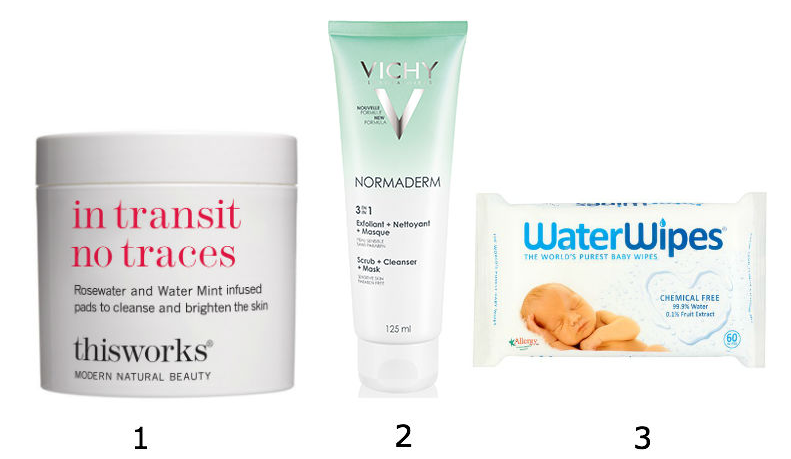 THE ONE-MINUTE CLEANSER:
No beauty editor will ever tell you to use a face wipe (they just drag dirt around your face rather than actually remove it. No matter what you think you see on the wipe). These are different. A tub full of super-soft face pads soaked in gentle rosewater, just one will remove an entire face of make-up and leave skin feeling fresh, like you've had a mini facial. Pricy but amazing – save them for those evenings when you're so tired that even brushing your teeth seems like too much hassle.
THE FACIAL IN A TUBE
This sorts out dullness, oiliness and breakouts (the holy trinity of Mum Skin) in one go thanks to salicylic acid which removes dirt and grime, glycolic acid which smoothes and mattifying clays. If you need to wash and go, use a pea-sized amount. Got a little more time? For an easy exfoliation, spend a few moments massaging a little more of the creamy formula in using circular motions then rinse. If you've lucked out and have five minutes to yourself, apply a thin layer and leave it on and just sit on the edge of the bath for five minutes. Alone. (Or do another load of washing, your choice) Remove with warm water. I find it a nice deep clean for when I'm feeling crap and congested.
THE ONE BORROWED FROM THE BABY
So, I may have said above that no beauty editor will ever to tell you to use a face wipe, but I'm a mum too. Ok, it's not the best idea but sometimes needs must. If you really can't muster the energy to clean your face properly, a Water Wipe is your best bet wipe-wise. With just two ingredients (99.9% purified water and 0.1% grapefruit seed extract) they're also fragrance free so won't irritate your skin like most of the others will.