Welcome to the first installment of Make-Up on Mum Trial.
If you want to know which concealer covers the darkest of circles, the eyeliner that can withstand tiny hands dragging at it and which mascara won't smudge or flake despite getting poked in the eye, then you've come to the right place.
Beauty companies take note; if you want to know if a make-up product works, test it out on a seriously knackered face.
We've put together a crack team of mums who are currently putting the latest cosmetics launches through the rigorous #MumTrial paces (because between our day jobs, our mum jobs and squeezing this job in between the cracks, we don't have time to try everything on our own knackered faces.)
The first product to go under the mum microscope is MASCARA…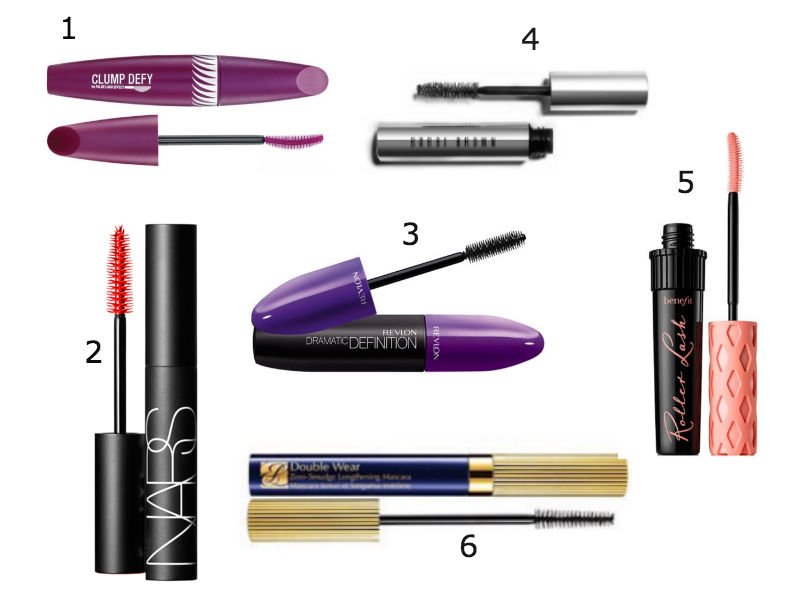 Tester: Jo
Age: 30
Children: one child (aged 10 months)
Hours of sleep average a night: six, broken.
I like my mascara to be long lasting, thickening and clump-free. I currently use Max Factor False Lash Effect mascara which I am really happy with so I was intrigued to see how well it's sister mascara would do.
RESULTS:
It was very easy to apply, the wand combed straight through my lashes and it didn't desposit any clumps. There was no smudging or flaking and it ticks the boxes for longevity. While it didn't make my lashes as thick as the False Lash Effect version does did make my lashes look longer. Great for for daytime.
SCORE:
3.5/5
Tester: Jaymie
Children: one child (aged 17 months)
Hours of sleep average a night: seven
There are three things that I look for when choosing a mascara; it needs to add thickness, length and separate my lashes. I hate the clumpy look.
RESULTS:
My first impressions of this mascara were great. The formula was a good consistency and the wand was easy to work, my lashes looked long and thick. You did have to comb through a few times to achieve the kind of separation that I like. It was very long-lasting too.
SCORE:
4/5
TESTER: REBECCA
Age: 29
Children one child (aged 8.5 months)
Hours of sleep average a night: 8
The criteria for my dream mascara is as follows; it must be long-lasting (I don't have time to check in the mirror for any flaking), none-smudge (especially with baby poking my eyes) and ideally it would make my eyes look bigger and a little more awake.
RESULTS:
I didn't get on well with this wand, I found the formula was too thick for it and so it didn't deposit onto the lashes easily. I ended up washing an old mascara wand and using that to apply but once it was on my lashes, the formula did everything that it promised; it's very black, lasted all day and provided 'dramatic definition'. For these reasons, I'd re-purchase this mascara.
SCORE:
3/5
TESTER: SAMANTHA
Age: 30
Children: two children (aged 3.5yrs and 20 months)
Hours of sleep average a night: 8
I've been using YSL Volume Effect Faux Cils Mascara for years and I love it so it so this mascara has a lot to live up to. It has to be long lasting, add length and volume and because I'm quite fair, I like my lashes to look dark.
RESULTS:
The brush was a longer length than I've used before with long bristles which enables you to coat the entire length of the lashes. With one coat, lashes looked longer but I found that I really had to build up the volume as the formula is quite light. I applied three coats to achieve the dark, voluminous lashes that I like.
SCORE:
3.5/5
JOANNA
Age: 30
Children: One (aged 2)
Hours of sleep average a night: 7.5
For me, mascara has to be quick and easy to apply. I don't have time to curl my lashes or separate them afterwards so I'd like it to do both of those for me as well (is that too much to ask for?)
RESULTS:
At first I wasn't entirely sure which way to hold the wand. I've never used a curved wand before but once I worked it out the application itself was very easy. The formula glided on so smoothly that none of lashes stuck together, which they often do. However, I didn't notice any particular curled effect.
SCORE: 3.5/5
Gemma
Age: 33
Children: one (aged 1)
Hours of sleep average a night: hopefully 8 (fingers crossed)
I currently use Max Factor False Lash Effect mascara out of both habit and ease of access – it's available in Boots. Also I think it does improve the look of my short straight eyelashes, which is my main criteria for mascara.
RESULTS:
I found this so easy to apply. The brush is much, much softer than I'm used to. It dispensed the perfect amount of mascara onto my lashes and there was no gloopiness. It felt really luxurious to apply but I didn't find it made a huge impact on my short, stubby eyelashes. However, if you're blessed with better lashes than me it'd be a winner because it lasts all day without smudging.
SCORE: 3/5
Coming up: the latest foundations and concealers go on #MUMTRIAL