To our surprise in the last couple of months we've received quite a few emails asking us about our hair routines. We find this quite funny as when it comes to our hair, both of us have a really rather low maintenance regime (well, one of us more so than the other one!) and we are quite non-experimental in the way that we wear it; almost always up in either a simple ponytail, a MumBun or down and wavy (when we get the time).
But since Gemma is now a blondie, we thought that it was the perfect time to share our hair tips as over the past couple of weeks I've helped her find new products that will work with her new colour. Now we're sharing them with you…
GEMMA
MY COLOUR: When I text Sam the week before Christmas saying that I was thinking of going blonde, I thought she'd say that I was mental and tell me to go and take a nap. Instead she text me straight back and said, 'Cool, I know exactly where you should go.' And that was how I found myself on the 3rd January in the chair at
Hershesons
while Katie Denn expertly applied bleach to my head while I tucked into chips and drank pots of tea. It was a major deal going from super-dark to super-blonde but it only took two bleaches and I was done. (Half way through the process I realised that this was the longest amount of time I've spent alone in over a year.) I was worried that it'd fry my hair but miraculously my hair still feels in good condition. Must be that Hershesons magic I've heard so much about. If you're looking for a drastic colour change, check them out, rather than doing what I did about 7 years ago and get my BFF (a nurse, not a hairdresser!) to bleach it for me… oops!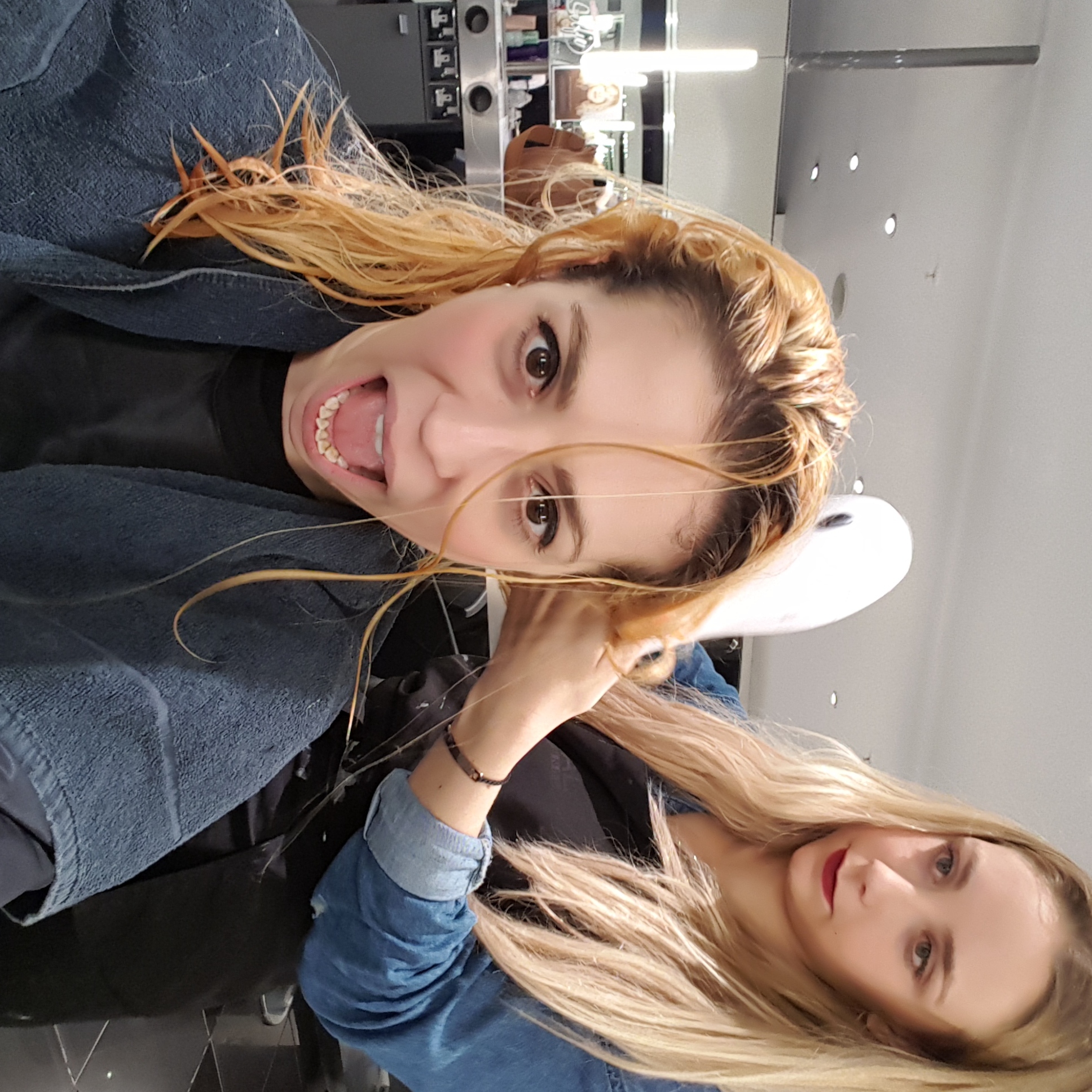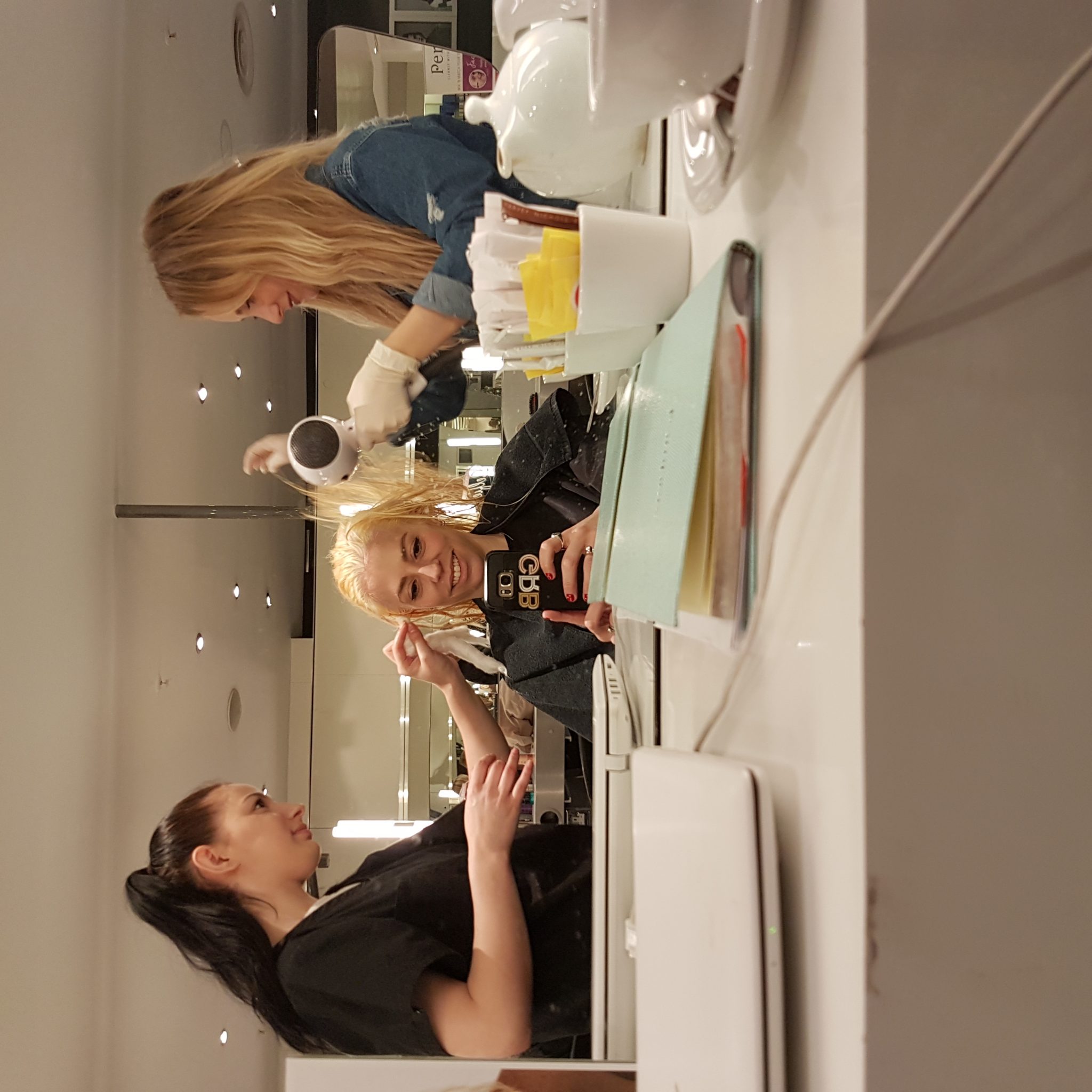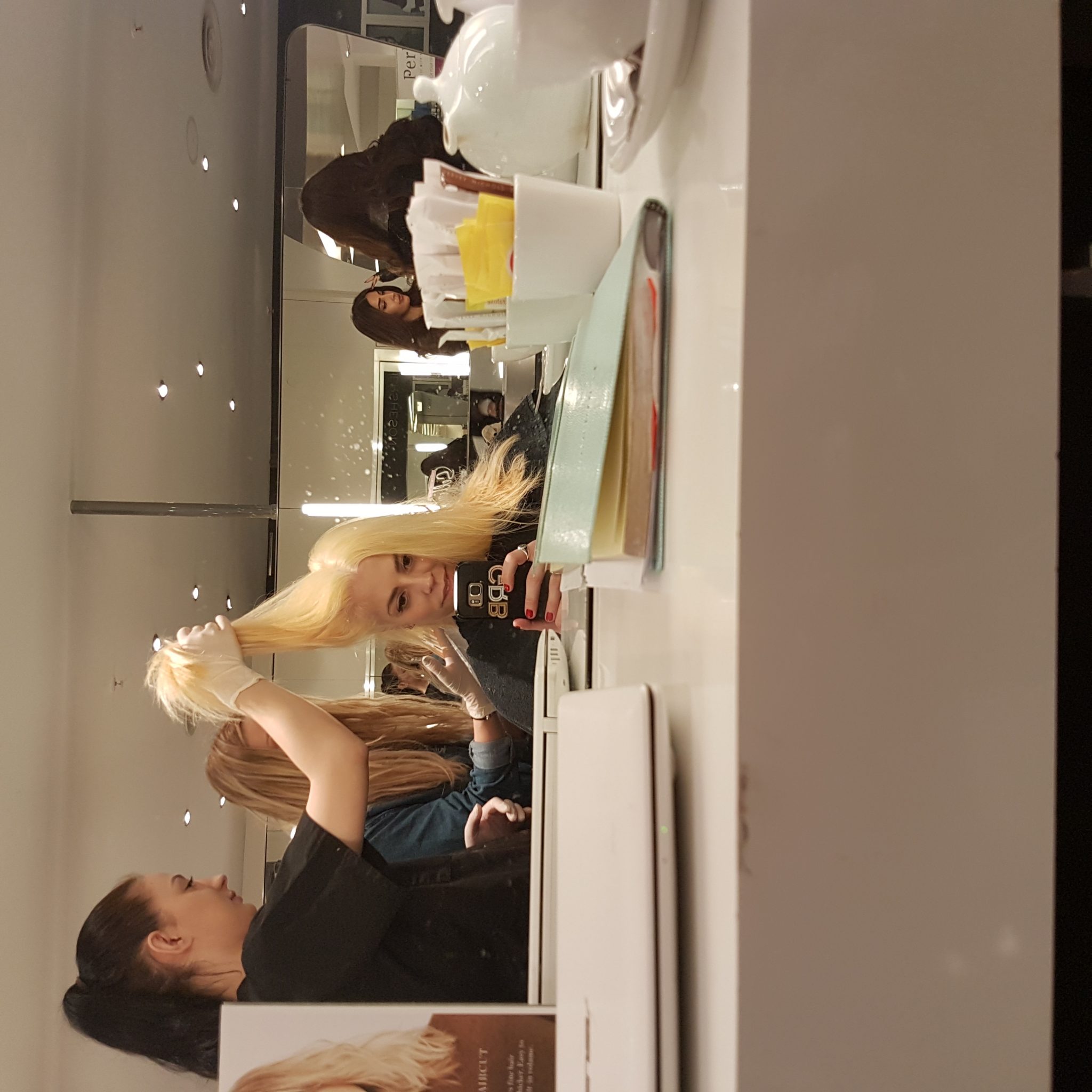 MY STYLE: Before my big colour change I hadn't cut my hair in over a year and before I met Sam I had never had a blowdry. Yes, really. And no, not even on my wedding day. I did my hair myself as I was so worried that I wouldn't look like me otherwise. Anyway, I now have had two blowdries and I love how swishy my hair feels afterwards (and that I don't need to waste precious couch/Kardashian time in the evening washing my hair.) Back to reality and when I'm not having fancy blowdries, I wash my hair at the very most twice a week and then rely on dry shampoo and mum buns to see me through the week. I taught myself how to braid (a long time ago, pre Belle as who has time for this kind of thing these days!) so that's my default style. I use GHD's (which are on sale now
HERE
and worth the investment
) to tong my hair when I have some time, but since going blonde I've found that it looks better straight rather than with a wave.
MY PRODUCTS: I asked the guys in Hershesons what products I should be using and they said that I must use heat protection spray (you wouldn't go in the sun with no SPF so you shouldn't use heat on your hair without protection is the way Sam sold it to me. WHY DIDN'T ANYONE TELL ME THIS YEARS AGO! ) so I've been using
Sam suggested that I introduce a hair mask into my life once a month (apparently some people do this once a week but again, who has time for that) so I now use this.I've also been using this Pureology Perfect 4 Platinumshampoo and conditioner to keep my blonde looking bright.
I don't know whose bright idea it was to go from the lowest maintenance hair to the highest maintenance hair in one day but I'm up for the change and it's just a bit of fun – I'm only young once I guess!
SAM
MY COLOUR: I'm nowhere near as experimental as Gemma when it comes to colouring my hair. Instead of big statement-making changes, I stick to subtle colour tweaks expertly blended so it's hard to put your finger on whether I've gone a bit darker, a bit blonder or a bit warmer. It's all in the tones. I used to always go for balyage and loved that whole lighter ends thing but I found that it was starting to look a bit brassy so the last time I went to
Josh Wood
for my colour just before Christmas, we went for something that we called 'Hibernation Highlights,' imperceptible weaves of colour that will look brighter as they fade but leave no roots behind as my hair grows – it means that I won't need it doing again until Spring.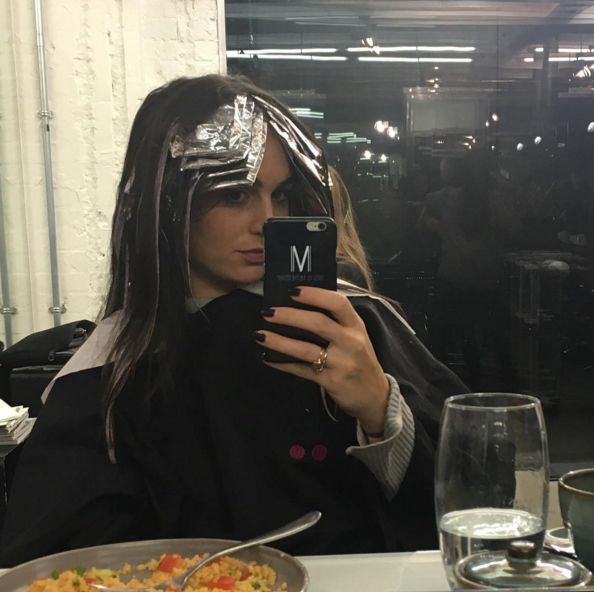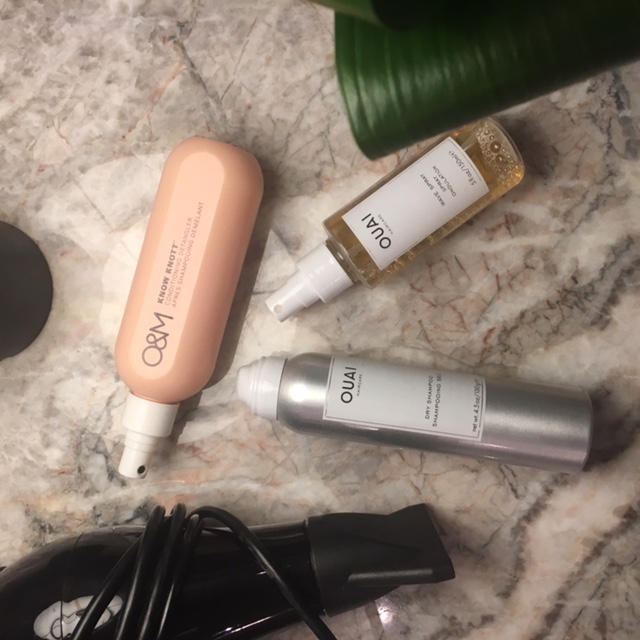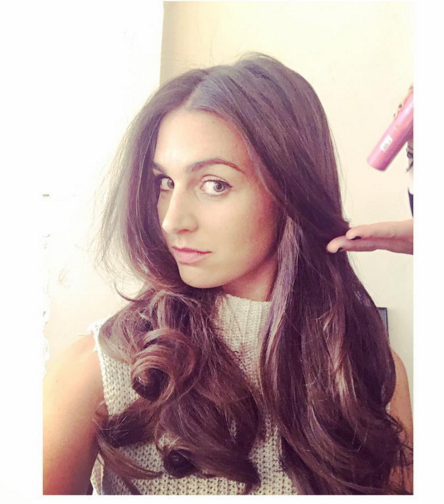 MY STYLE: The old me washed her hair every other day, had a strict tonging regime and went for regular blowdrys. The new me washes it twice a week and has a tried and tested dry shampoo hack to make it through the work week. I wash my hair on a Sunday night, straighten it, then tie in a loose bun with an
so it doesn't kink. On Monday, I wear it straight, and on Tuesday, I quickly tong large sections for soft waves using these – there's no clamp so they're super easy to use, just wrap the hair around in sections for loose, beachy waves. On Wednesday, I spritz some of this
in to give the waves a cool, dishevelled texture then Thursdays are for top knots before I wash it that night.
The one thing that I do do is visit
Zoltan Vargyai
for frizz-taming treatment twice a year. It also helps to cut down on drying and styling time (although I actually haven't been for eight months as I.HAVE.NO.TIME.EVER, so that reminds me it's probably time to visit) and make bi-annual visits to the brilliant
George Northwood
for his famous invisible trims.
MY PRODUCTS: I have fine hair but lots of it so I need a shampoo that will really boost volume. I have tried them all and most of them fall flat quickly. This
Redken High Rise Volume Lifting Shampoo and Conditioner
are my current fave, it really does what it says on the tin. A cheaper option is
L'Oreal Paris Fibrology Air
, the gel formula means it doesn't weigh hair down like a creamy shampoo does. Once a month I use Philip Kingsley
Elasticizer
. Chuck it onto dry hair five minutes before you get in the shower and then wash it out with your regular shampoo for swishy, soft and healthy feeling hair.
I always use my Tangle Teezer while the conditioner is in to brush any tangles out. I used to hate using a comb and this little hero has really changed my life.