I swear I must get asked on a daily basis what is good to buy from Beauty Pie. Genuinely, there are so many amazing products on there. So here is a run-down, in no particular order, of my swear buys. Bookmark this page and come back to it when you place your next order.
New sign up's can still use the code MOTHERSHIPSENTME to get £10 off their account.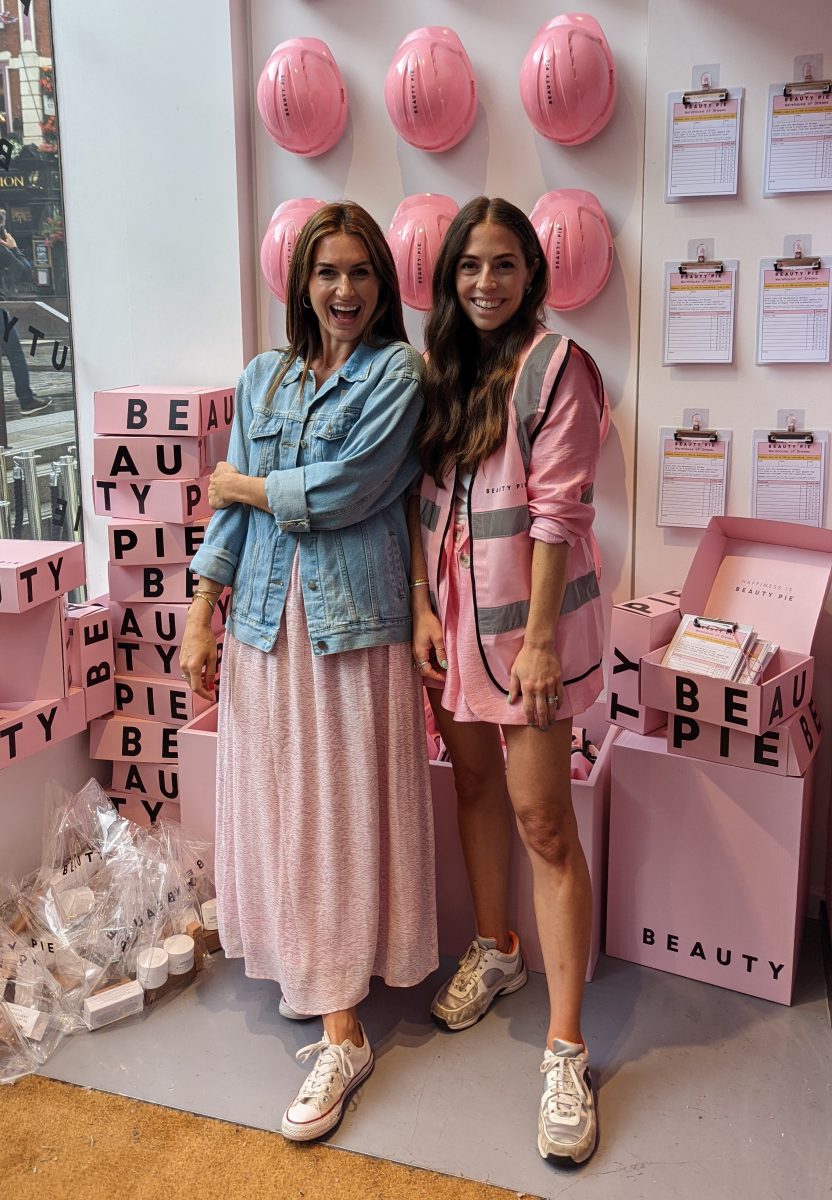 SUPER LUMINOUS UNDER EYE BRIGHTENER
Ok, I said this was in no particular order but this is honestly, this is my absolute ride or die. There is not a day that goes by where I don't wear this. I think that everyone should have this in their make-up bags. It completely eradicates all signs of a sleepless night, brightening the eye area. Basically like the Becca version (RIP) but with a slightly thicker consistency. A little goes a long way.
I wear shade Light/Medium.
£25 non-members / £12 members
JAPANFUSION BIO-CERAMIDE MOISTURE MASK
If we're talking dupes, then I think that this would give Sisley Black Rose Mask a run for its money. Super hydrating, super skin-quenching – I actually leave it on overnight whenever my skin is feeling thirsty, or ahead of a big event. Ideal for using on holiday. Expect to be hearing a lot more about ceramides as we segue into Autumn.
£100 non-members / £19.50 members
In the past I'd kind of poo-poo'd this as a bit of a waste of money, assuming they were tiny tester sizes. They're actually more like deluxe sample sizes, perfect for popping in a handbag, and the ideal way to trial Beauty Pie fragrances before you buy. Really recommend these when starting out down the scent route as it's really helpful when choosing your shower gel/body lotions/candles and obviously, perfumes.
£85 non-members / £35 members
You know that moment when your house is clean, really clean, from top to bottom. It's calm. It's fresh. It's peaceful. This is that. I absolutely love lighting this in my kitchen. It smells like crisp, clean washing. Like freshly wiped down kitchen sides. The calm amongst the chaos. I've never smelt another candle that captures this mood more.
Non-members £60 / members £20
This is my perfect A/W candle. Figgy, warm and luxe smelling. Like the lobby of a fancy hotel. It's just divine. You really cannot beat Beauty Pie candles, they rival the more expensive French brands. The burn is even, there's no soot or smoke. Super high quality.
Non-members £60 / members £20
This is one of Beauty Pie's most iconic beauty products and it pretty much sells out every time it drops. An easy to use, suits all skins serum containing hyaluronic acid spheres of triple molecular weights to target the skin from all sides, it really does make a visible difference to skin. If you're looking to up the moisture content of skin, this is it.
Non-members £85 / members £19
EVERYDAY GREAT SKIN CONCEALER IN BUTTERMILKY
A seriously great concealer that never goes cakey. TBH, I've skipped foundation over the last few weeks and replaced it with a few strategic dabs of this. It's super sheer so you can build it up as you go along for more or less coverage. Slightly illuminating too, which I like for a more natural, glowy finish. My shade is Buttermilky.
Non-members £22 / members £10
Honestly, this has been a daily staple in my make-up bag for about two weeks. I am still yet to hit the bottom of the pot, such a tiny amount do you need. It blends beautifully and just looks like a pretty, natural flush. I've used it so much the label has rubbed off the bottom but I'm pretty sure it's the shade Bare Blush. I apply it with the Pro Angled Blush Brush.
Non-members £30 / members £12
AWESOME BRONZE GORGEOUS SUNKISSED BRONZING CREAM
If I tell you that this is a doppelganger for 'that' Chanel cream bronzer, would you know what I meant? Super gorgeous, super natural, super glowy without a hint of orange tone, this comes in four shades so you almost certainly will find one perfect for you. I wear shade Goldielux.
Non-members £40 / members £16.50
JAPANFUSION PURE TRANSFORMING CLEANER
A really beautiful, gel-to-balm-to-oil-to-cream cleanser that delivers fresh, radiant skin. Fragrance free and suitable for all skins. Once you try it, you won't want to be without it.
Non-members £25 / members £9
ACIDENZYME EXFOLIATING FACE & BODY CLEANSER
A really clever 2% salicylic acid packed cleansing treatment; use it once or twice weekly to blast blemishes, or use it on the body as a shower gel to exfoliate skin, smooth any bumps or prep ahead of fake-tanning. Absolutely huge, you will never run out.
Non-members £60 / members £28.50
I couldn't give you my Beauty Pie faves without mentioning this little make-up staple that I don't think gets enough air time. This has been a staple in my bag for over three years. I stumbled upon it by accident but it is the most perfect, non-glittering, natural looking highlighter ever. Use it on the tops of cheekbones, under the brow bone to finish off your make-up with a really expert looking pop. Use the tiiiiiniest bit; buff and blend. Beautiful.
Non-members £30/ members £9