Intrigued by beauty's most effective ingredient but don't know where to start? So many of you want to incorporate this anti-aging wizard into your skincare regime but you're scared. There are tales of skin peeling and having to stay inside away from the sun for weeks until your skin acclimatizes to it. It can also be expensive. But luckily, times have changed and everyone can now benefit from this pigmentation-blitzing, acne-reducing, wrinkle-banishing skincare superhero. We spoke to Daniel Isaacs, Director of Research at Medik8 to answer all of your retinol-based questions and find out what is the right retinol for everyone…
1 // WHAT IS RETINOL?
Retinol belongs to a family called 'retinoids', which derive from Vitamin A. They improve skin turnover (which means they slough away dead, dull skin cells from the surface of the skin to reveal the newer, radiant ones), and reduce the breakdown of collagen (which means skin stays plumper for longer). They also help to reduce fine lines, pigmentation and acne marks. So in simple terms, retinol is a one-stop-shop, anti-aging powerhouse that we should all be using – that is, if you want more plump, radiant, even-toned skin.
2 // CAN I USE RETINOL WHEN PREGNANT AND BREAST FEEDING?
Ah, so here is the downside to retinol. Because to begin with, retinol can cause some skin sensitivity, redness, flaking and irritation, and because our skin often becomes temperamental when we're pre and post-partum, the experts advise that retinol shouldn't be used when pregnant or just after. Which is pretty annoying because pregnancy and early motherhood is really where the majority of our skincare concerns appear – hands up if you suffered from hyperpigmentation and melasma during your pregnancy and developed a general greige toned, fine-lined, sleep-deprived tone of skin. Yep. Us too.
This is why the experts at Medik8 (the UK's leading brand of retinol) have created Bakuchiol Peptides Serum (£45), using a plant-based retinol alternative, which offers the same results as their classic retinol based products, but for everyone to use.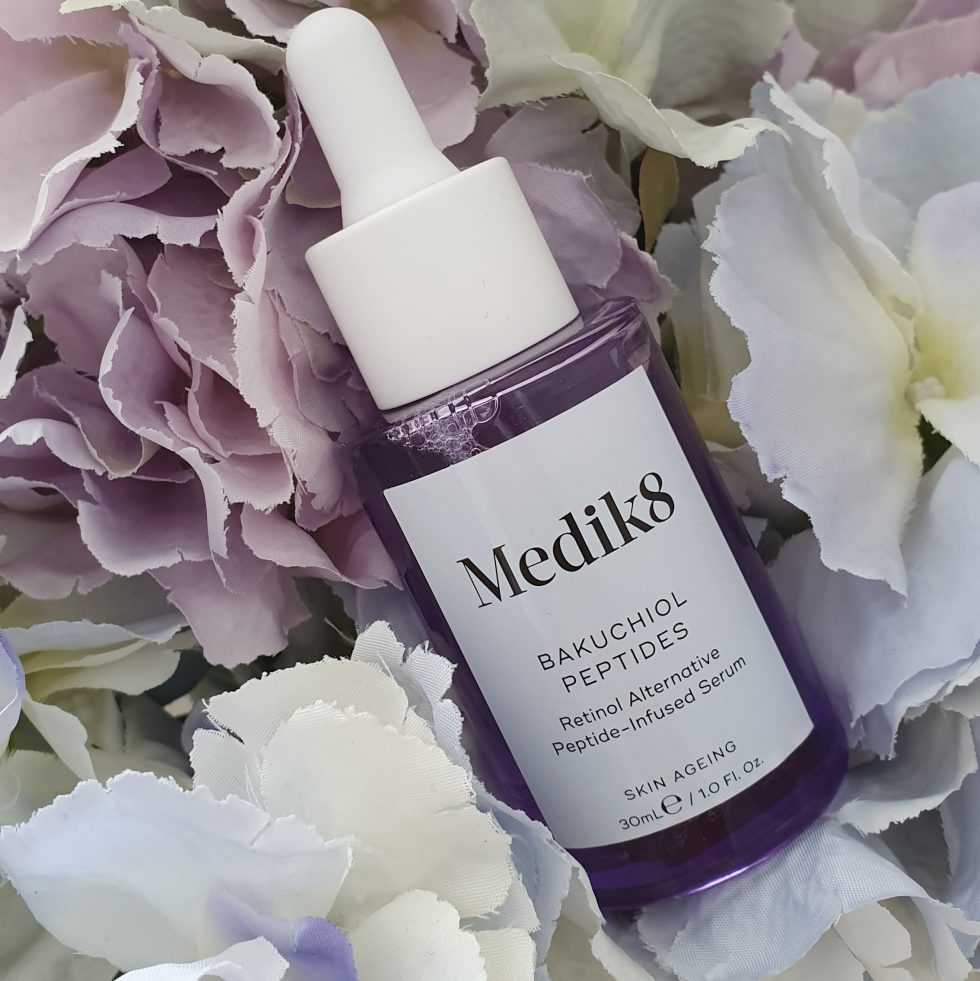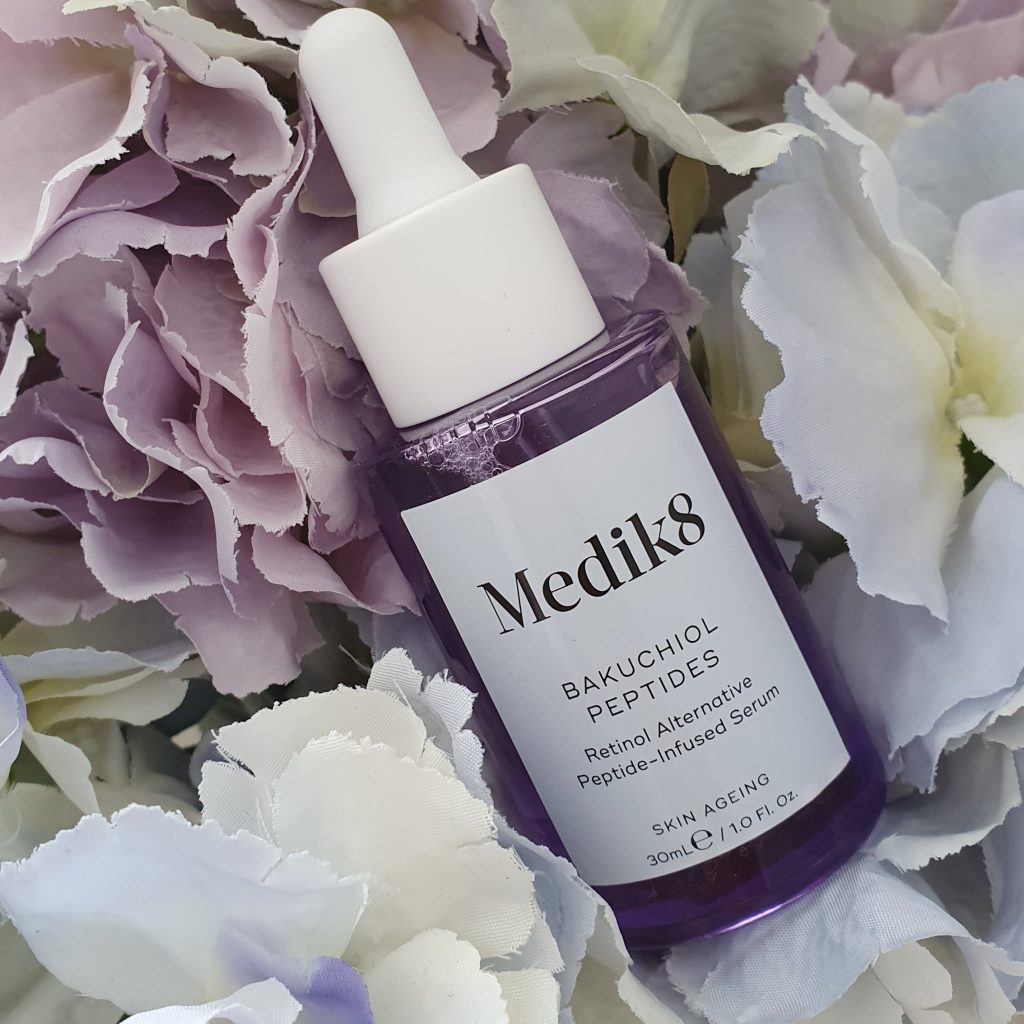 3 // IS BAKUCHIOL THE SAME AS RETINOL?
Ok, so first things first, let's get the facts straight. "It is not a retinol, it's an alternative," explains Isaacs, "but a brilliant alternative for those who are unable to use retinol. There are a lot of similarities in the way that it activates skin cells, so a lot of the results are similar."
Bakuchiol has been shown to activate a number of chemical pathways in skin cells that ultimately lead to improving skin brightness, evening out skins tone, boost plumpness and minimize enlarged pores and wrinkles, "in short, it does everything that retinol does, without any of the downsides."
4 // I HAVE ECZEMA – WOULD THIS BE OK FOR ME?
It would be ideal for you and anyone with sensitive skin, "bakuchiol is incredibly soothing and moisturizing, we originally used it in our Calmwise range," says Isaacs, "it's also an anti-inflammatory so it helps with visible redness too."
In fact, this was where the idea for the Bakuchiol Peptide Serum started. Because retinol isn't a word that is usually associated with a calming, soothing effect, when the British Journal of Dermatology released a study comparing the anti-aging effects of bakuchiol with retinol, Isaacs decided to investigate further.
5 // HOW DO I USE MEDIK8 BAKUCHIOL PEPTIDE SERUM?
It's an oil-based serum, which helps to penetrate the skin formulated with 1.25%, "so it contains a very high-grade percentage of ingredients, which means in fact you may see better results with this than you had been seeing with a low grade retinol," explains Isaacs.
Another benefit to bakuchiol is that you can use it during the day – which you can't do with retinol. "It slips into any skincare regime really nicely," Isaacs explains, "whatever your age or skin concern."
After cleansing, apply your lighter serums first e.g. hyaluronic acid, and then layer this over the top. Finish with an SPF in the morning, and a night cream (if needed) in the evening.
Another plus? "We've formulated it to help pro-long its shelf life and remain potent," explains Isaacs, "we put a UV coating around the bottle, to protect it from sunlight." Clever.
6 // WHO IS THIS SERUM PERFECT FOR?
Isaacs explains this well, "I think that for healthy, glowing skin everyone should be using a retinol in their skincare regime. But if you can't use a retinol for whatever reason – pregnancy, breastfeeding, hormonal changes, skin sensitivity or you'd prefer to start slow – then you are the perfect candidate for using Bakuchiol Peptide Serum."
Your lifestyle – or major life moments – shouldn't have to get in the way of your skin looking great (and you feeling great) which is why Medik8 created this plant-based alternative – a vegan formula, paraben free, cruelty free with no synthetic fragrances – that produces just as effective results.
TRY IT: MEDIK8 BAKUCHIOL PEPTIDE SERUM, £45
OR TRY THE BEGINNERS RETINOL, MEDIK8 RETINOL 3TR £30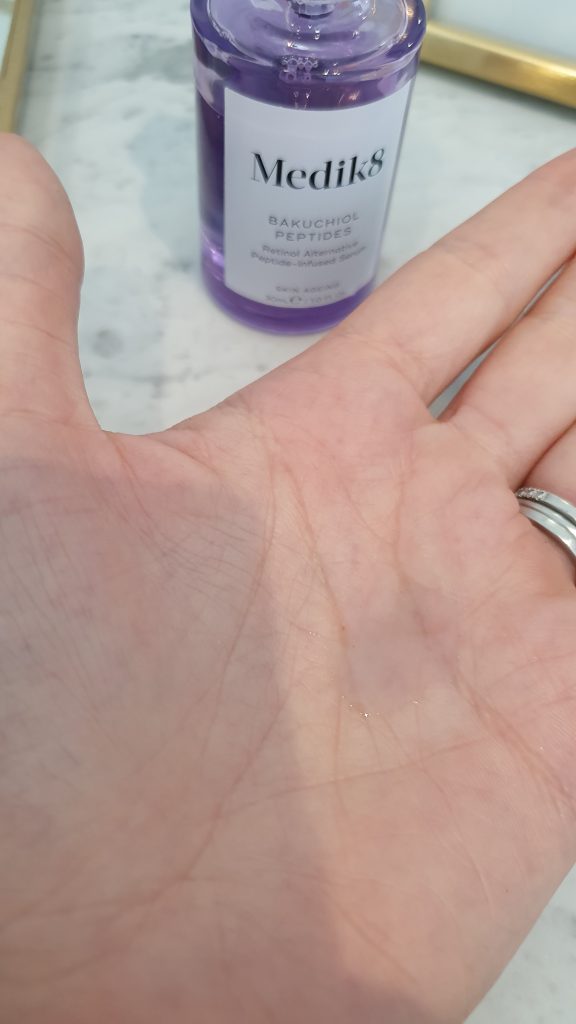 {THIS BLOG POST WAS CREATED IN PARTNERSHIP WITH MEDIK8 BUT AS WITH EVERYTHING ON THIS IS MOTHERSHIP, WE ONLY FEATURE PRODUCTS THAT WE HAVE TRIED AND THAT WE LOVE}