I've learnt so many things since having kids but one of the biggest is that kids grow fast. No really. When I first became pregnant I was obsessed with perfecting the nursery – not realising that they really don't stay babies for very long. It's so important the their bedrooms can grow with them – change, adapt and become a space for them to enjoy, play and create.
After spending so much time at home this year, Leo's bedroom had been starting to feel a little young for him. He's been in this room since he turned two (and Alfie inherited the nursery) and as he'll be turning six next year it made it a lock-down mission to transform it for him, with a few easy tweaks.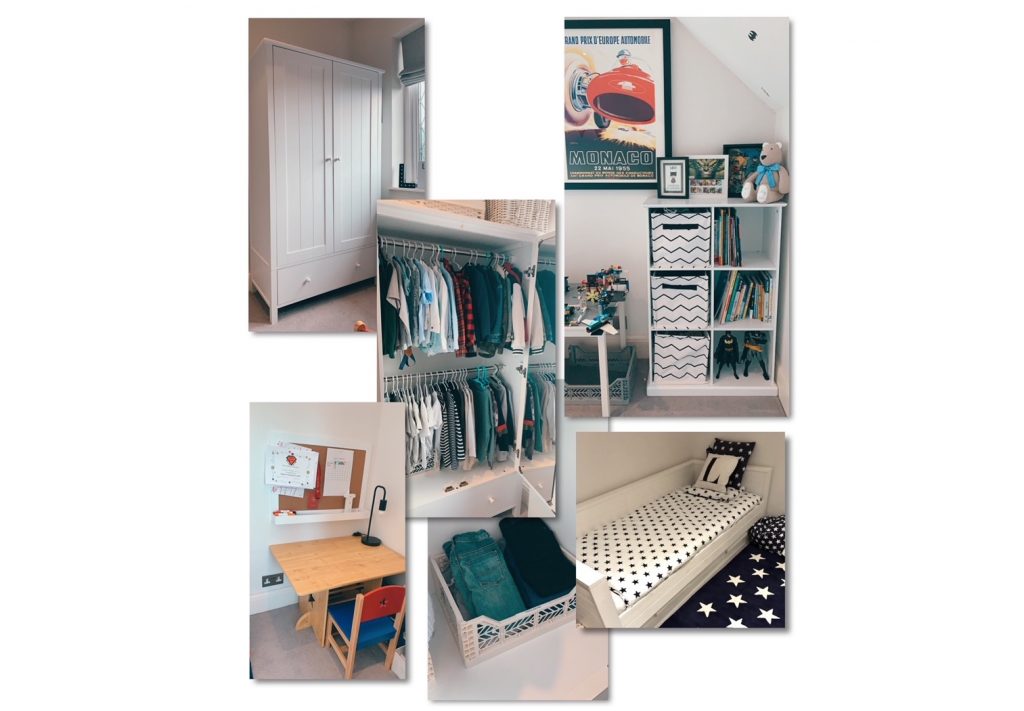 Leo inherited old furniture when he moved into this room as it had previously been a spare room. The furniture was too large and took up a lot of space that he could use for playing. I also wanted to make this an independent space for him, one where he could reach into his wardrobe to choose his clothes himself in the morning, and where he could tidy up easily.
Gemma has had the Islander wardrobe* from GLTC in Belle's wardrobe for years and I loved how it had two hanging rails, meaning that clothes were low enough for the kids to reach.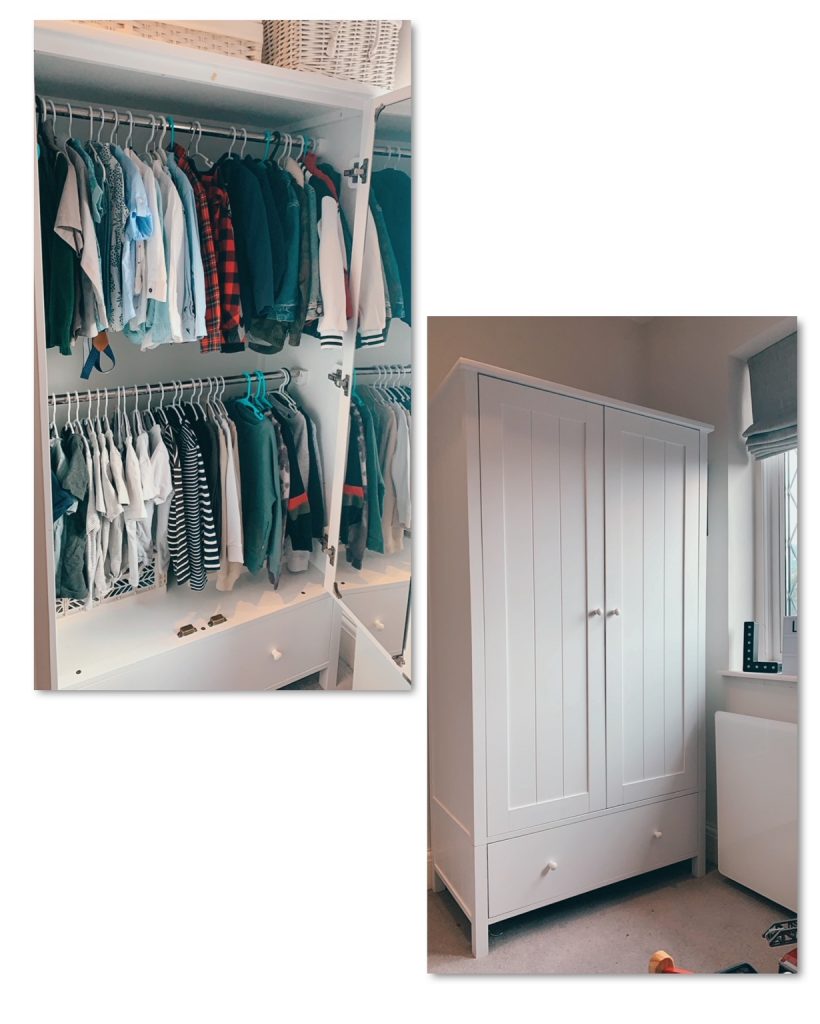 I also decided to removing a cumbersome chest of drawers – giving him more room to play – and bought the Abbeville Storage Tower*. I store his underwear, pyjamas and sports clothes in these clever storage cubes*, which comes in so many designs so they can change as he grows or develops new tastes. I also love that they hold so many books. In the past I had display shelves from Ikea to store his books on, but I soon learnt that kids have a lot of books, and pretty as those shelves are, they aren't practical like this. He loves the independence of selecting a book from his own library.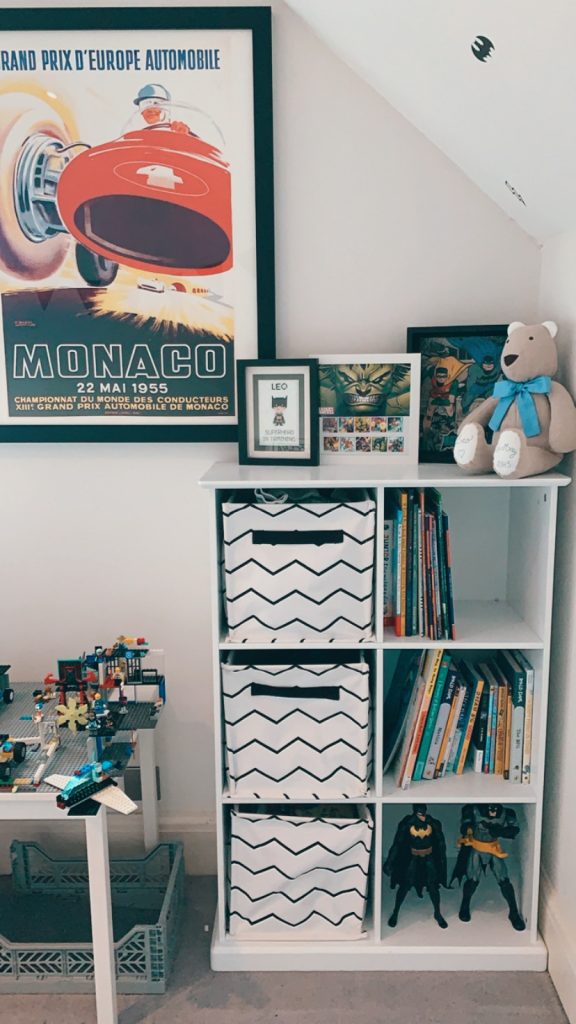 Another important area to focus on was a space for studying. At-home schooling has been a big focus this year and who knows if we will re-visit it in 2021, so a space for him to freely work was important. I did consider updating his play table to a "proper" desk but decided that that could wait a few years, I still wanted him to feel like he could play and colour here without it always seeming like work. What i did want to do though, was give him a pin board* where all of his time tables and school work, certificates and encouraging notes could go. I love this one as it has a deep, handy well for all of his pens and pencils too. Leo's desk is an old one from KidKraft.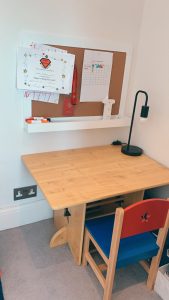 With the addition of an Ikea Hack, transforming an old white table by supergluing a Lego base onto the surface for him to build on, this space has grown and will continue to grow with Leo next year and beyond.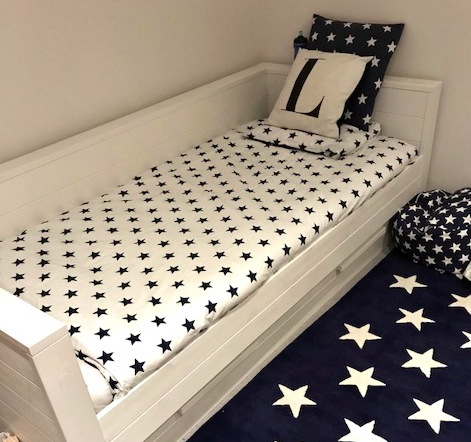 His bed is from Next (old) // Bedding, rug and beanbag all from GLTC (old but similar linked)
*gifted items with thanks