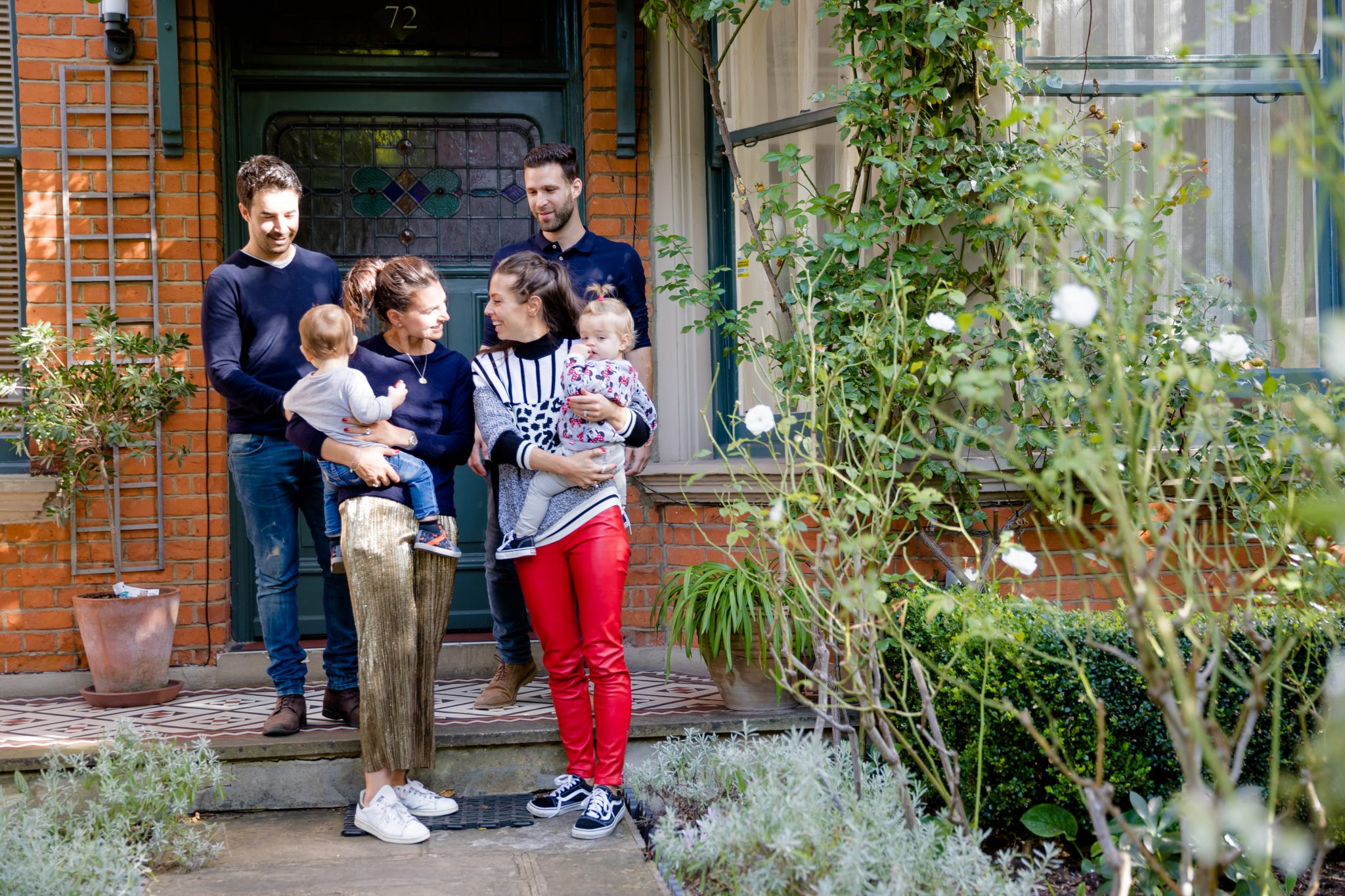 We all have so many clothes in our wardrobe that we don't ever wear. I was on a mission over the weekend to show Sam how we can make use of those special pieces that we save for our best, and to show her how they can easily be dressed up or down. Because let's be real for a second, we aren't really ever going to go out-out ever again are we?!
For Sam, we chose some gold trousers (that you can find
HERE
) that she's had hanging in her wardrobe with the tags on since she bought them a few weeks ago ad dressed them down with some navy knitwear and trainers. I put on some red leather trousers that I bought before I was pregnant with Belle and obviously haven't worn since (you can get similar
HERE
) and added a printed chunky jumper and trainers to make it more casual. Dig out some jazzy trousers and just add a big jumper and some trainers and I guarantee you will get so much wear out of the trousers than you thought you would. There's only one rule here: whether you are wearing cigarette, palazzo, skinny fit, or wide leg – if your trousers are tight then go for a looser top, and if you are wearing oversized/baggy trousers then your top must be fitted.
Hopefully this post will spur you on the explore the forgotten bits in your wardrobe and give you a break from your usual denim which will be a nice change. Shop my favourite fancy trousers below. Happy shopping!!!