We live in these shoes. You may have noticed. They go with pretty much every single outfit, they are so comfy, plus they will never go out of fashion. Athleisure (yup, thats a real word. It means athletic looking leisure-wear; casual, comfortable clothing designed to be suitable both for exercise and everyday wear) became such a big trend last year. Obviously we don't do any exercise in them! But we love the sporty, monochrome, minimalist vibe that they add to our everyday staples.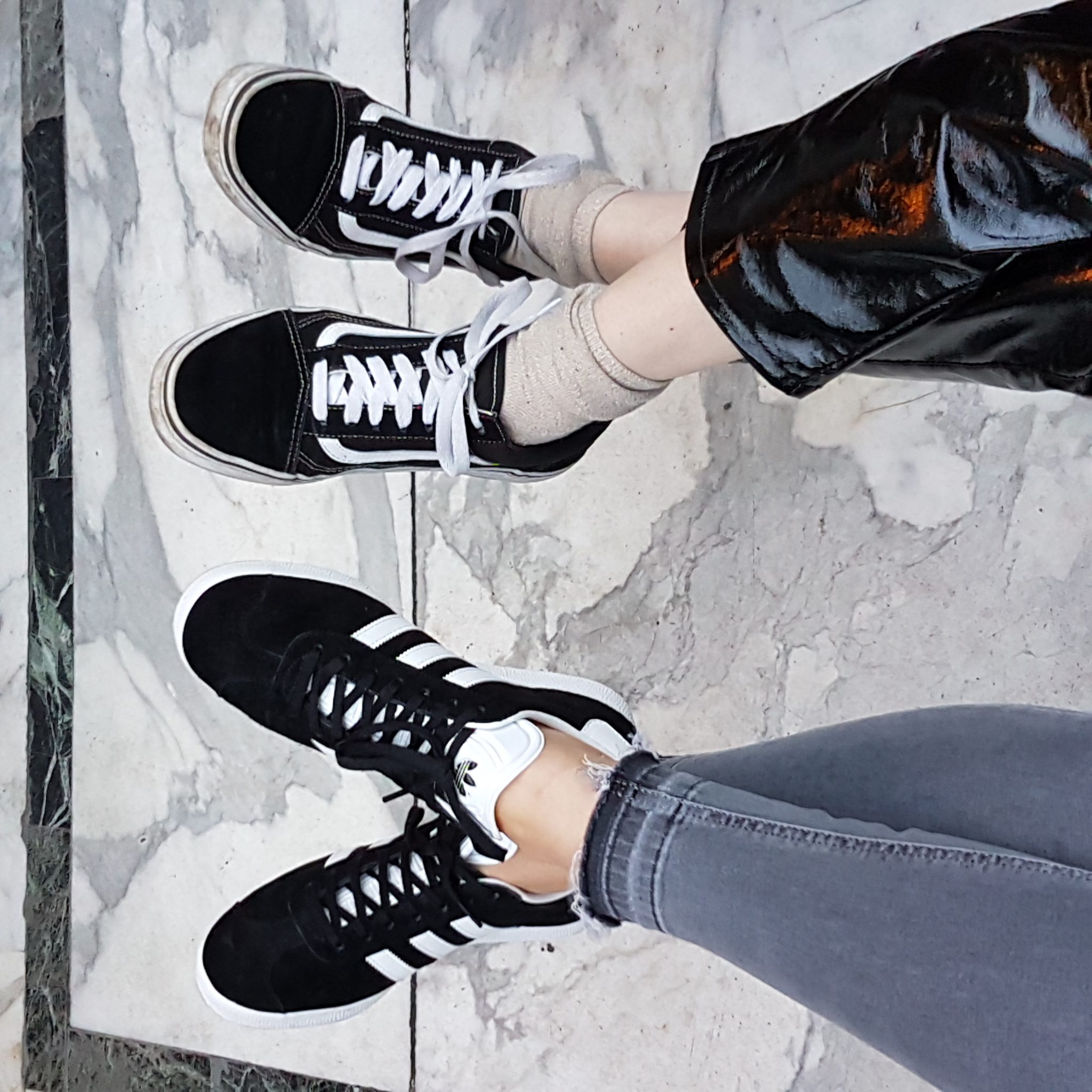 There are no set rules but you can stay pasty and add some socks like me in my
Vans
, or have a spray tan and show some ankle like Sam in her
Adidas Gazelles
. Don't do the trainer sock thing – if you don't want your socks on display then they have to be fully hidden. Check out Primark for these great cotton hidden socks that they do. To make sure that that don't slip off every 3 seconds get the cotton version, and not the lycra.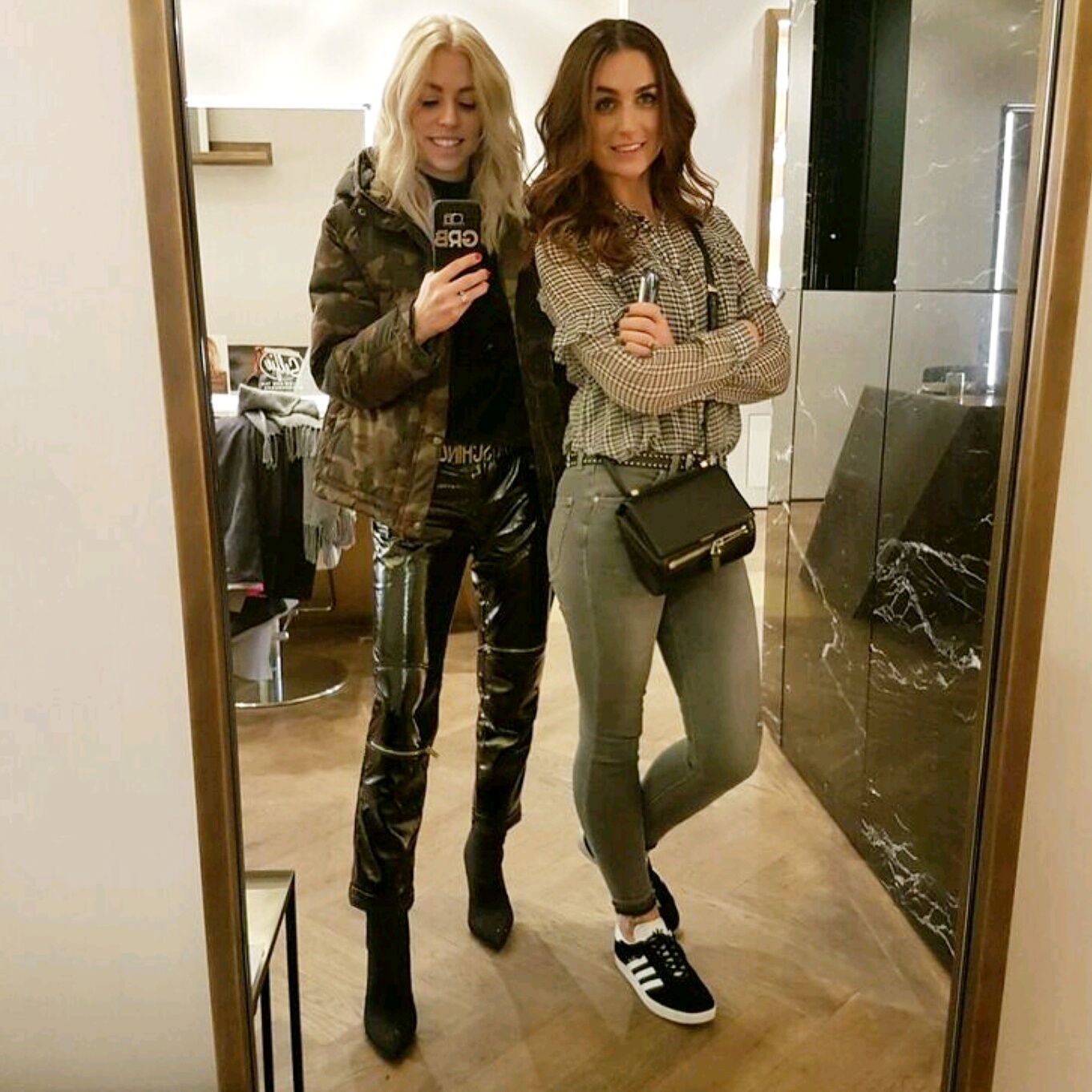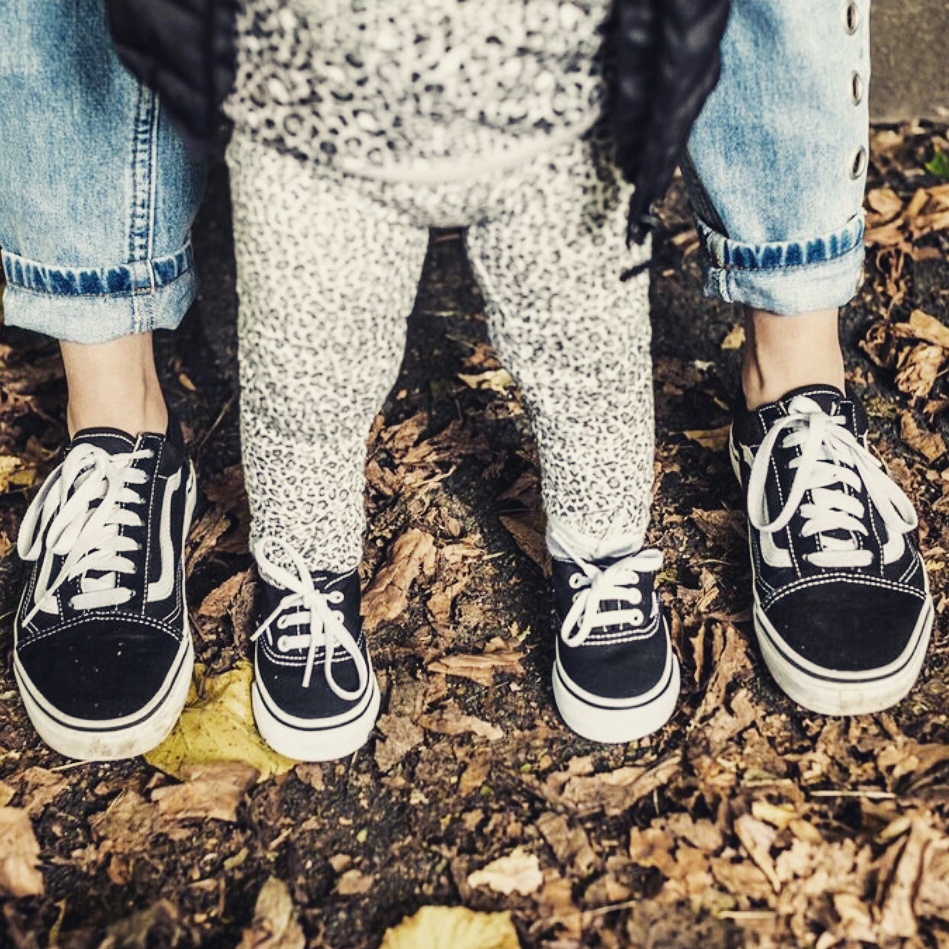 Oh and the best part about monochrome, minimal trainers is that most of them come in mini sizes so you can match with your kid!