These are a few simple tips that you must consider when buying new jeans:
1. If you get into them easily then you should go down a size. There should always be a bit of a struggle to get them on as the denim will loosen slightly to a perfect fit after a couple of wears.
2. Wash them in a cold wash (less than 30degrees) so the denim doesn't get damaged.
3. Don't forget that it's easy (and cheap) to alter the length. So if the jeans fit well everywhere else then take them in to be hemmed.
4. When you find a pair that you love, buy 2 of them.
5. A very dark denim is the most flattering shade for any shape.
Follow the guide below to work out what style will suit you best.
YOUR SHAPE: ATHLETIC
Your silhouette is fairly straight up and down.
YOUR JEANS: Boyfriend or skinny jeans
– You can get away with most shapes but the best is something with details like zips and studs to create the illusion of shape.
– If you go for skinny then wear with an oversized top to balance out the body.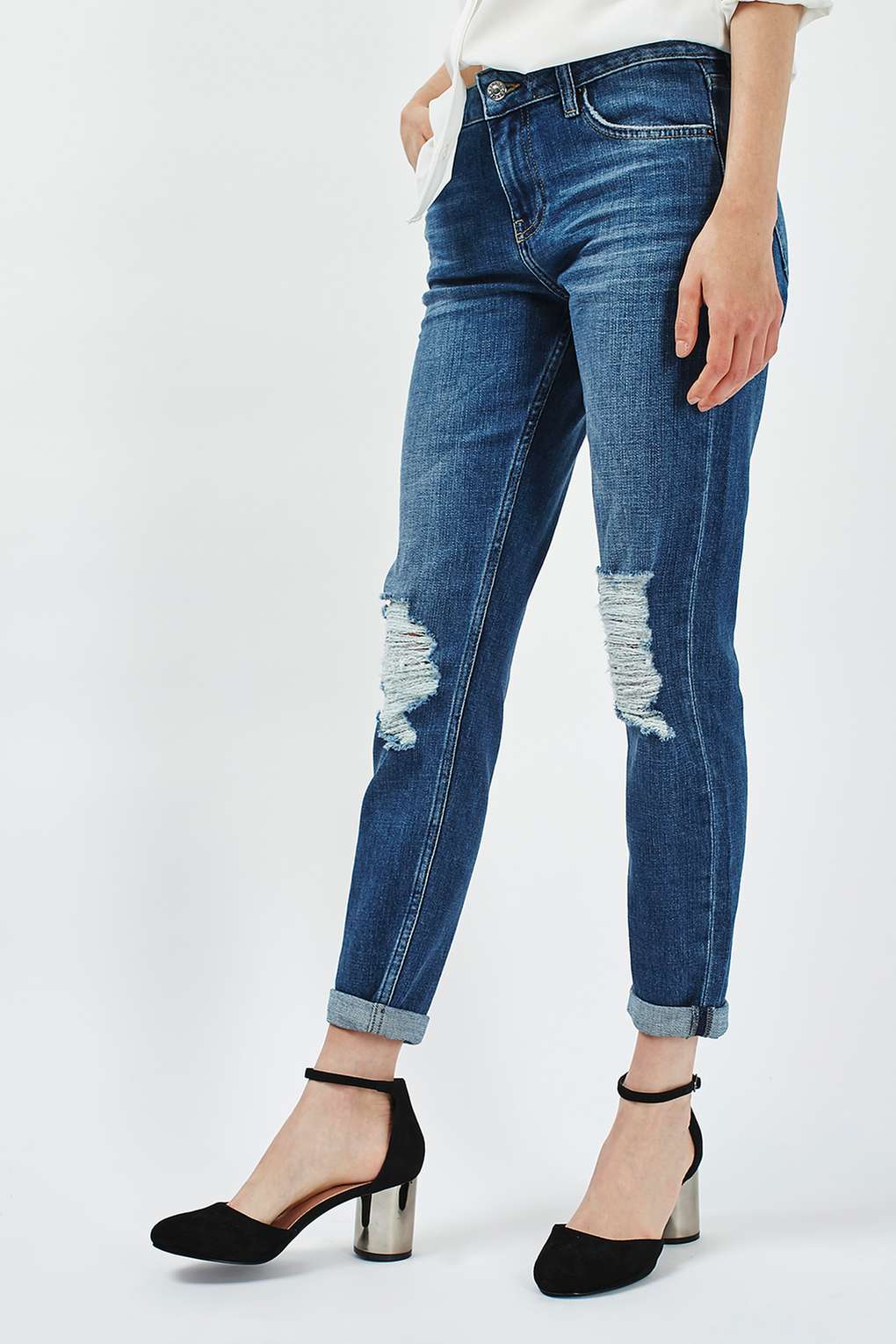 YOUR SHAPE: APPLE
You have thin, shapely legs, and carry weight around your stomach.
YOUR JEANS: Straight leg
– Go for a pair with lots of stretch so they hug the right places.
– Mid rise will cover problematic areas
– Dark wash is most flattering
– Detail on the back pockets will give your bum more shape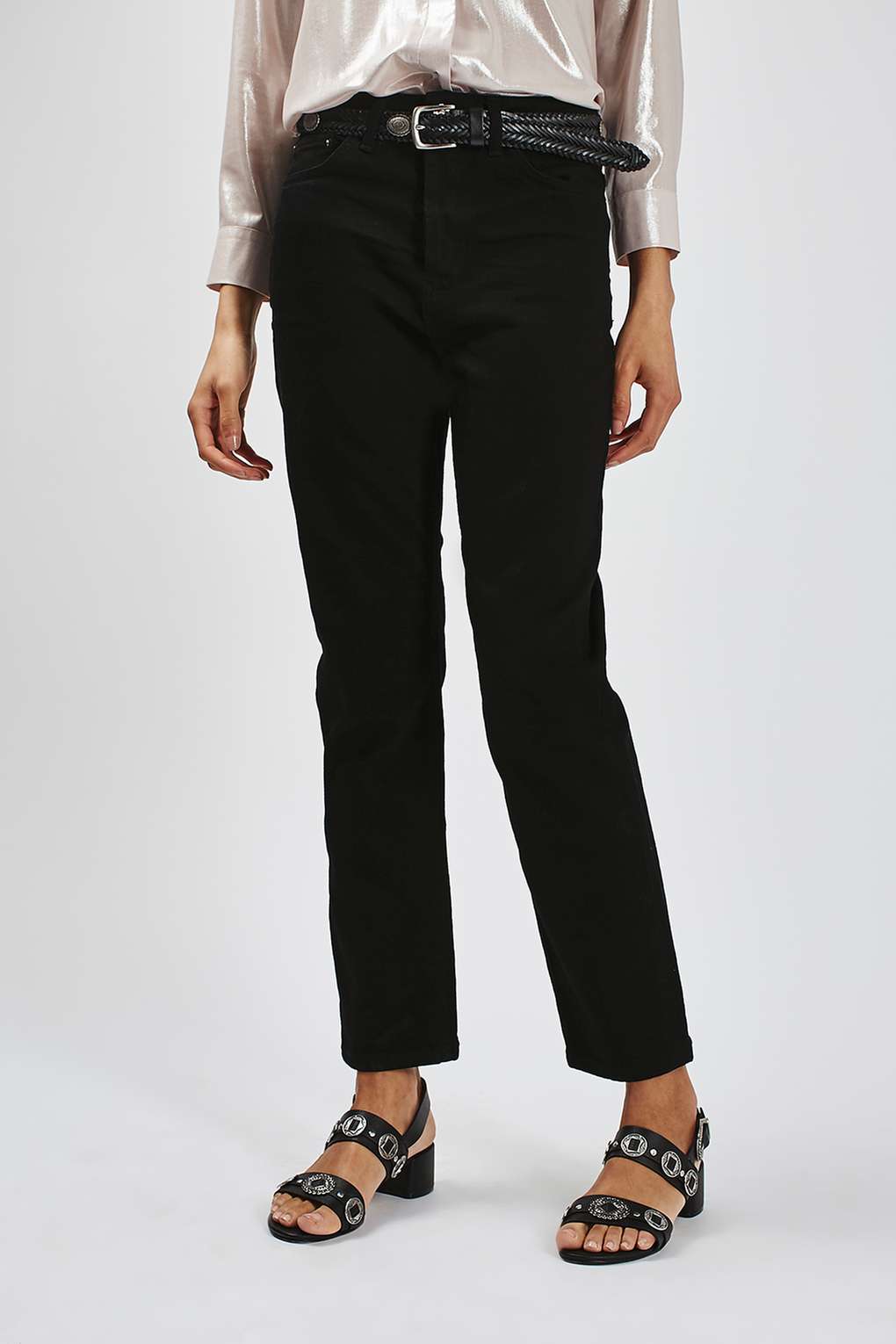 YOUR SHAPE: TRIANGLE (also known as pear shaped):
You have a thinner upper body, and carry more weight around your hips and thighs.
YOUR JEANS: High- waisted flare or bootcut
– The high waist will draw the eye towards your small waist.
– The bootcut or wide leg style balance out your body proportions.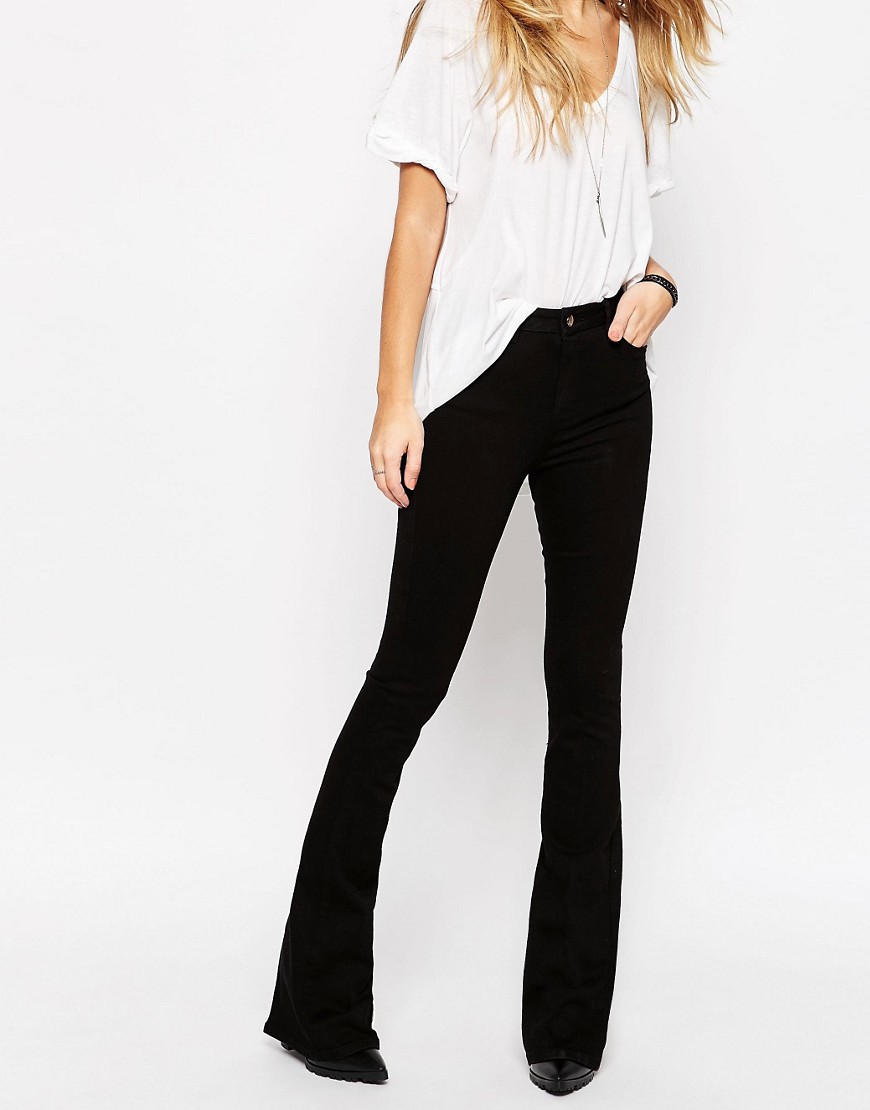 YOUR SHAPE: Hourglass
You have a small waist, curvier thighs, and a full bust.
YOUR JEANS: Skinny & High waisted
– These will show off your curves and elongate your body
– A solid tone is best, rather than faded as that can thicken the legs.
– Rips are ok, but as long as they are on the knee or below so that they draw attention away from your problem area.
– Turn up the bottoms to add width to the hem and to balance out your hips.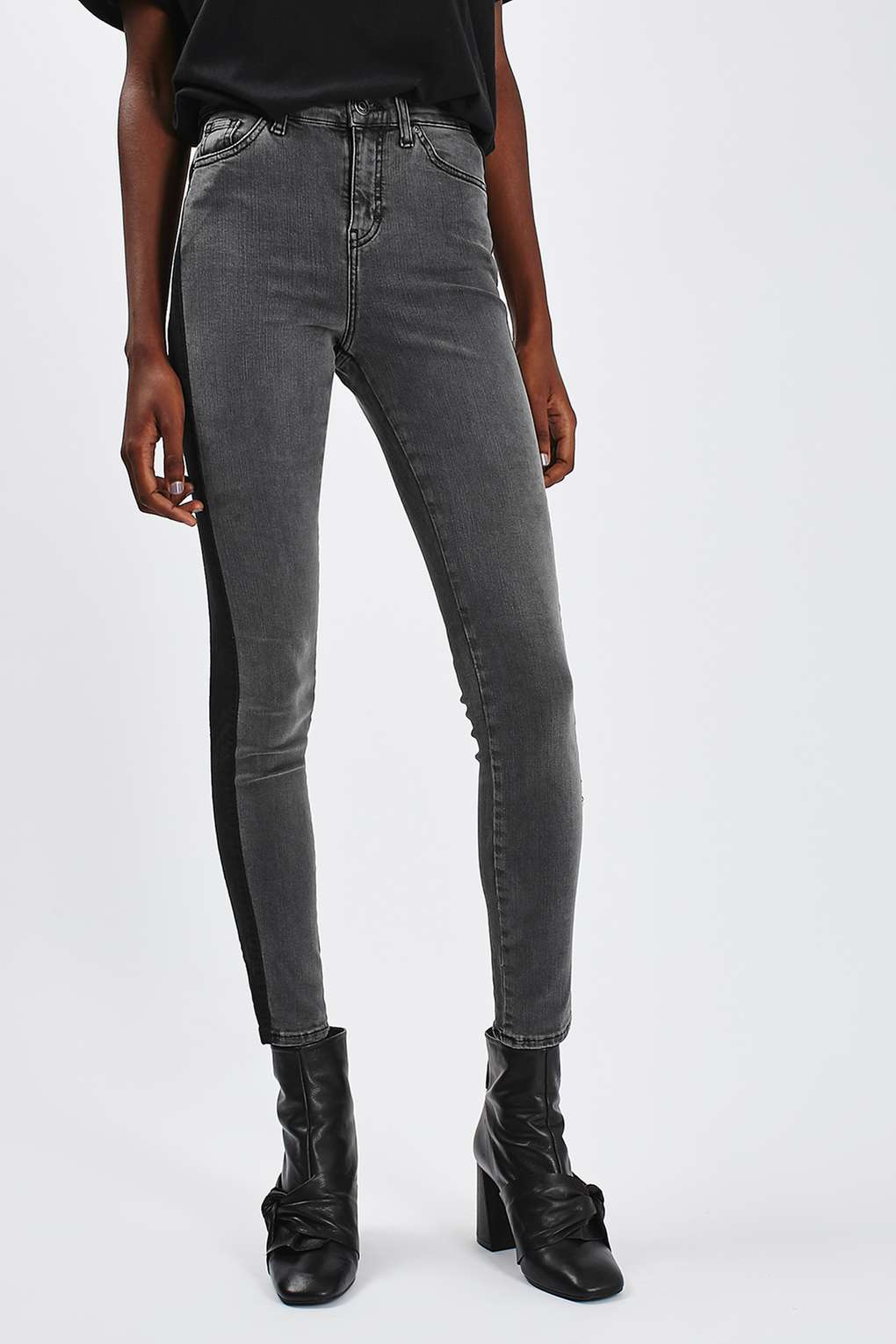 THE BEST PAIR OF JEANS FOR AN HOURGLASS SHAPE