I never thought that I was a someone who had a signature beauty look until I looked through our Instagram the other day and it became pretty clear. I do. And so does Gemma.
Even though there are SO MANY similarities between us (we both went to Uni in Leeds and never met, I got engaged on the same island in the Maldives where Gemma honeymooned and we gave birth in the same hospital, in the same room in exactly the same position three months apart not to mention we are both pregnant with boys) we are SO different when it comes to pretty much everything else. Case in point, our signature beauty looks.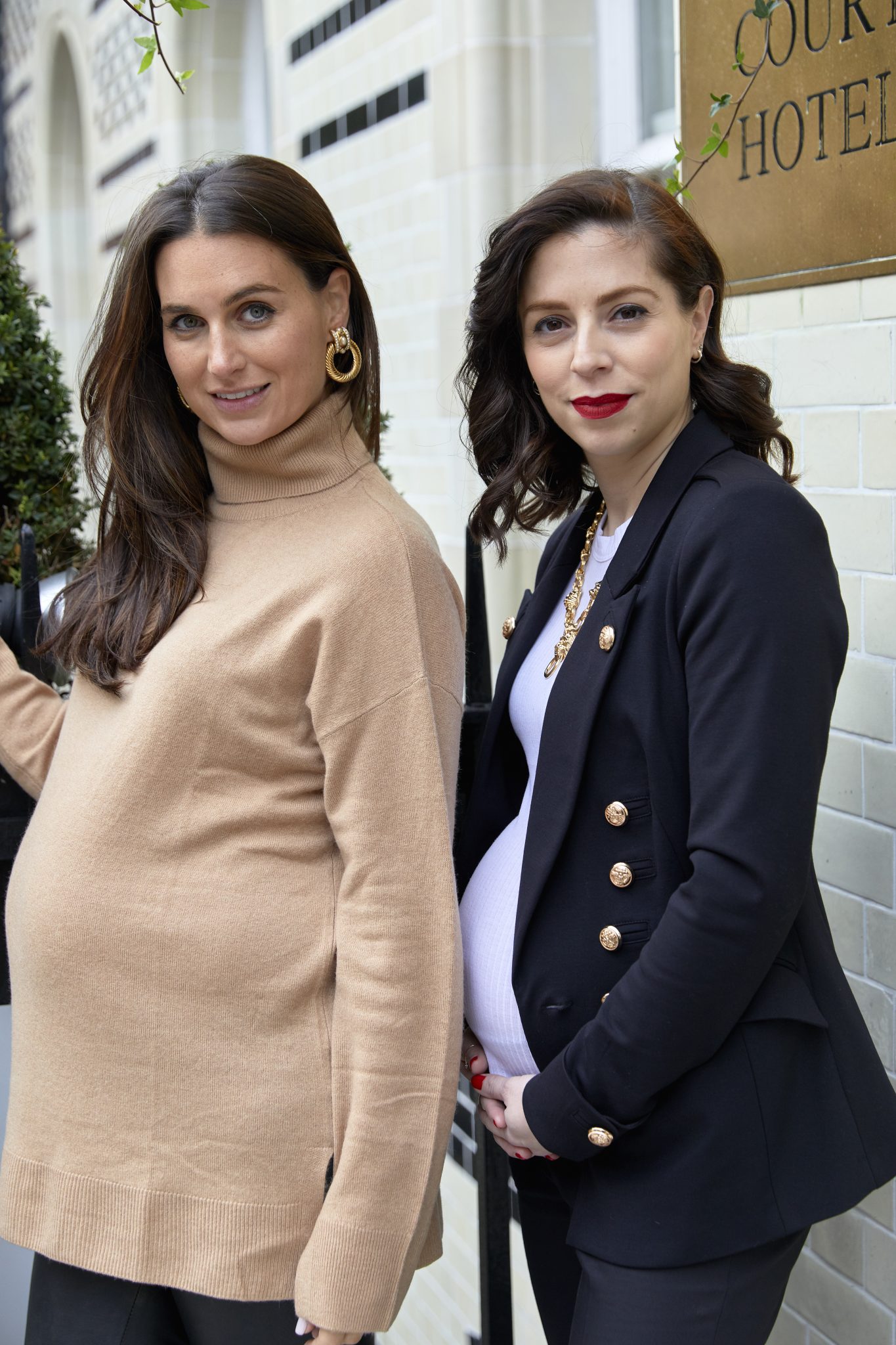 MY SIGNATURE BEAUTY LOOK: BRONZER AND A NUDE LIP
Bronzer and I have a long-standing relationship. There was a time way back when that I would 'triple-dip' in fake tan with a couple of coats of wash off over the top of a spray tan. I'll dig out pictures one day to give you a real lol. If you went to Uni in Leeds circa 13 years ago, you probably did the same. Now my bronzing is slightly more subtle but I'm rarely seen without it. Here are my fail safe swear buys:
Pricey but worth every penny. I use the tiniest amount once a week and sleep in it. You awake to post-facial feeling skin plus the most perfect, realistic looking tan. Add to your Christmas list.
A new discovery but one I now can't live without. Add a couple of drops (1 or 2 depending on what shade you want to go) to your regular night cream and fall asleep. The colourless formula won't transfer onto sheets.
I haven't stopped using this since I laid my hands on it. For one, the black leather compact just looks so chic. Secondly, it's bloody foolproof. Well it would be. If anyone knows good bronze, it's VB. You can bung it on willy nilly and it manages to always looks good. It's velvety matte rather than shimmery so for me, the perfect year round shade. Another one for your Christmas list.
This is the colour that I wore on my wedding day and for any special occassion ever since. It's the perfect creamy formula and the nude tone has just enough of a hint of pink that it doesn't make your lips look dead.
When i'm in a hurry I swipe a bit of this onto my lips and my cheeks and blend with my finger. It's matte yet dewy (no idea how) and it instantly makes me look put together.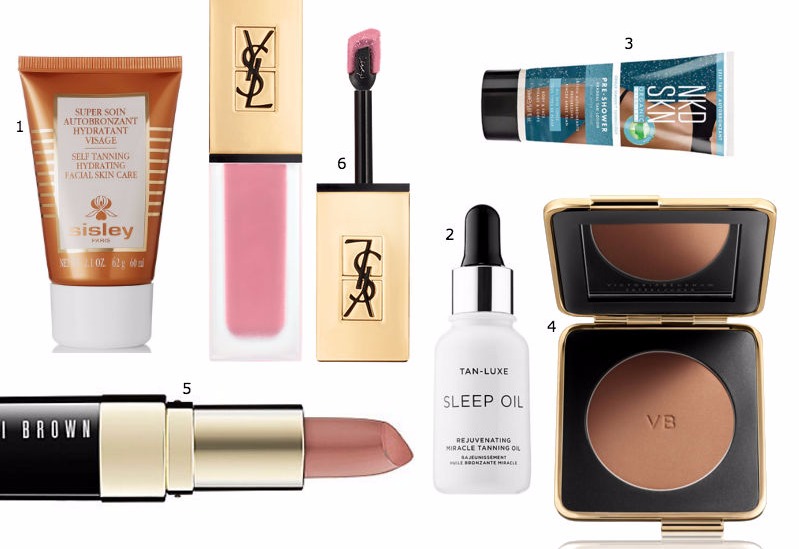 GEMMA'S SIGNATURE BEAUTY LOOK: WINGED LINER AND A RED LIP
Gemma is naturally fair and despite loving a spray tan, since having Belle she (like all of us) doesn't have the time to dedicate to her old fake tan regime anymore so has had to learn to embrace her natural colouring. No matter what hair colour she has, she has a staple look: a bold red lip and an always perfect winged liner.
Gemma isn't a foundation lover so will only wear it on REALLY tired days , and will only ever wear a really light foundation. She's obsessed with this powder to even out her skin-tone and stop things from getting a bit too shiny.
We both had such skinny brows back in the day but now our bold brows are everything. Gemma swears by this for defining hers super fast. It's like a crayon and lasts all day.
Gemma has used this FOREVER. Not joking. It was one of only five make-up products she owned when I first met her and she still repeatedly buys it in bulk. If you like the little dip in pot formulas, you can't go wrong for a fiver. She never has to touch it up from morning to night.
If you're of an eye liner pen girl, like I am, then you'll like this. Gemma actually introduced me to it (I know, can you believe it?!) and it really is pretty easy to use. And inky black. We hate a liquid eyeliner that fades to grey. She uses this for a more defined flick as the nib is narrower than the Rimmell nib.
Can she talk about this lipstick any more?! When Gemma wears a red lipstick, it's usually this one. Non-drying, non-smudging and lasts all day. It's her signature 'fake-up wake-up' lip for looking more awake than she feels and on 'work free' days she generally just wears this.