It's 2022 and holidays are a go-go! But it's important to remember, that even though we might come back glowing and with a tan, holiday's can also have an adverse effect on our skin. Not only does your skin have to contend with the biggest skin ager of them all; the sun – sweat and SPF can also clog pores causing a whole load of issues.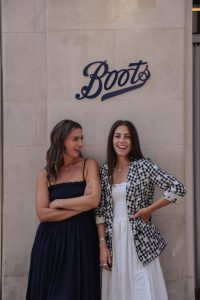 But we also know that when travelling as a family, space is at a minimum. You don't have the luxury of packing your entire skincare arsenal. So we've pulled together a hit sheet of the double-duty products available on boots.com that do more than they say on the tin…at every budget.
Click & collect*. No excess baggage fee's incurred!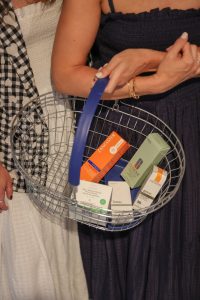 *Selected stores only, delivery charges may apply on click and collect orders.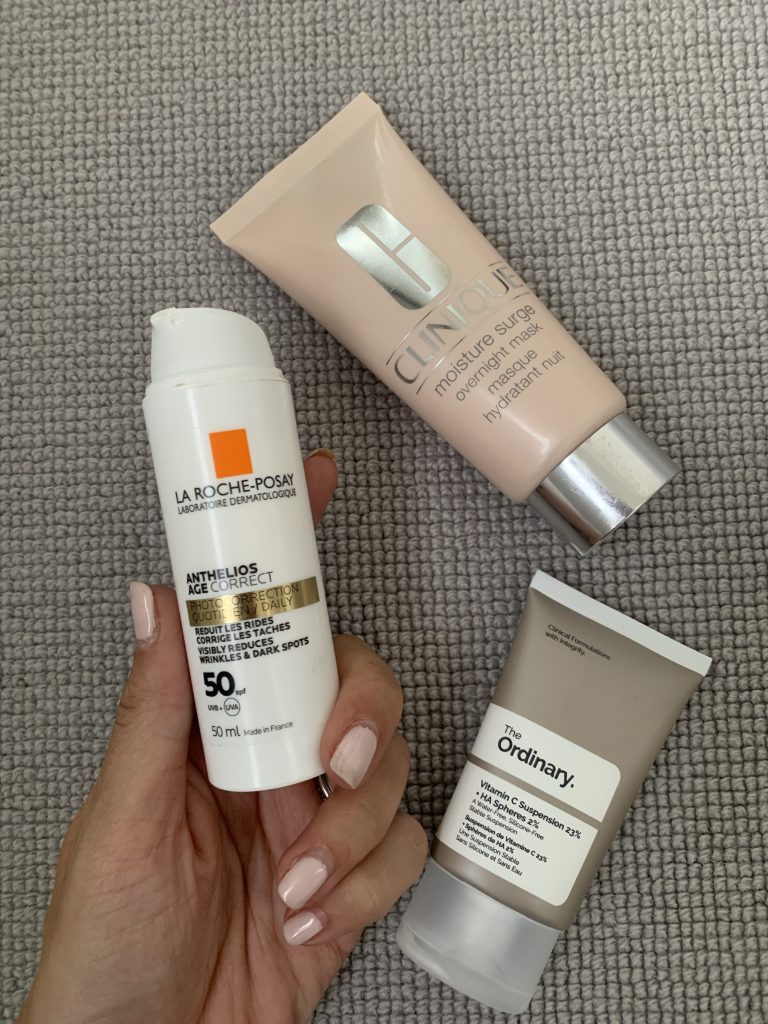 Pretty obvious, right? But not all SPF's are created equal.
La Roche Posay Anthelios Age Correct SPF50+ [£25]
This is not just an SPF, this ground-breaking, anti-aging factor 50 contains a cocktail of active ingredients protecting skin for the future.
Hyaluronic acid hydrates skin as it basks in the heat, niacinamide brightens dark spots – and forget the SPF of old that used to cause break-outs, LHA acids dissolve clogged pores, leaving your skin blemish free. Super light-weight, it doesn't leave a white cast on dark skin tones. Perfect as a make-up base.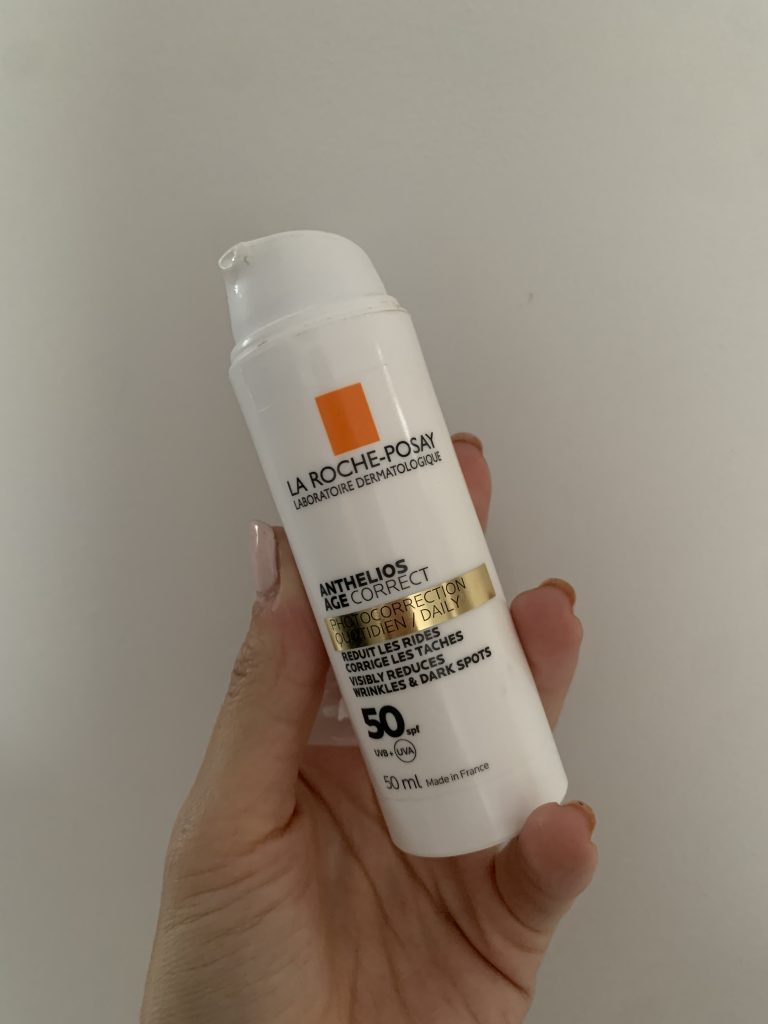 CeraVe AM Facial Moisturising Lotion SPF50 [£14]
Tik Tok famous, this fast-absorbing SPF50 can be used instead of your daily moisturiser. Powered by CeraVe's patented delivery system, MVE technology, a continuous release of moisturising ingredients are released throughout the day. Ideal in a sunny climate. It also helps protect the skin against pollution particles.
Developed with dermatologists, it's suitable for normal to dry, and acne prone skin. It leaves no white cast, so it works on all skin tones.

VITAMIN C
A holiday souvenir that none of us want to return with are sun spots, fine lines and pigmentation. Vitamin C is the gold standard of ingredients when it comes to fighting the free-radicals caused by sun damage; brightening a dull complexion & breaking down sun spots & pigmentation. Paired with SPF it gives you a double defence against signs of skin ageing.
The Ordinary Vitamin C Suspension 23% + HA Spheres 2% [£6]
You get a lot of bang for your buck here. Vitamin C in it's pure form of L-Ascorbic Acid fights the aggressive free-radials caused in the day by the sun, while brightening the skin. A secondary benefit of this formula is the dehydrated hyaluronic spheres which add immediate moisture to the skin on application, brilliant when skin is dehydrated on holiday. Apply in the evening after cleansing.
Vichy LiftActiv Vitamin C Brightening Skin Corrector Serum [£38]
Formulated with 15% pure Vitamin C, this powerful serum not only brightens skin and boosts radiance, fine lines look smoother. Over time, oxidation damage can result in the loss of collagen, causing fine lines. This powerful serum is enriched with Pycnogenol and Vitamin E and works to reinforce collagen levels, stopping this from happening. Apply AM before SPF and PM post-cleansing.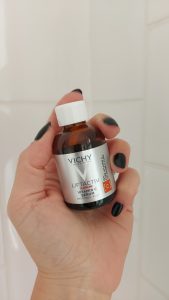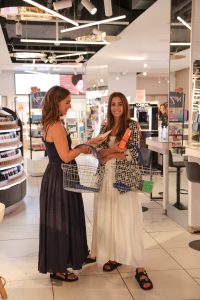 SPF's have come a long way from the sticky, staining products of the past. These days, applying a body SPF is much more of a luxurious moment, treating the skin as well as protecting it. You'll be excited to actually them.
Lancaster Satin Dry Oil SPF 50 [£28]
We can't tell you how much this is a pleasure to use. The dry oil feels super luxurious and bouji, drying instantly so you can get dressed without worrying about staining. Targeting the suns UVB & UVA rays, visible light and infrared rays, it also contains a tan activator complex, which helps skin tan evenly**. Ideal for skin that tans with difficulty and often burns, the silky formula helps repair any sun-induced damage. Remember to re-apply every two hours. Vegan and ocean friendly.
Garnier Ambre Solaire Eco Designed Protection Lotion SPF50 [£7]
If you were blind SPF rating, you would have no idea that this was under £10. With broad spectrum UVA and UVB protection against immediate and long-term skin damage, the formula is so silky it's a dream to apply leaving skin feeling soft and hydrated, it smells like a super-luxe hotel lobby and its science is backed by the British Skincare Foundation. The bottles are made with 100% recycled plastic and are fully recyclable.

CLEANSER
When it comes to summer cleansing, it needs to work harder than ever before; purging skin of SPF, sweat, chlorine, salt & sand. A balm is just the job, dissolving it all in seconds whilst hydrating. too.
Drunk Elephant Slaii Make-up Melting Butter Cleanser [£31]
Drunk Elephant is one of our favourite cult US brands, and we were so excited to see it available on boots.com. The buttery balm removes even the hardiest of waterproof SPF formulas and is packed full of hydrating fruit extracts and oils to soothe post-sun skin.
We love the little bonus tube of Bamboo Booster, exfoliating powder, to add into your evening cleanse every few days. It will help to slough away the dead skin cells dulling the surface of the skin and un-clog pores filled with sweat, gunk and grime (ew). Both are vegan and cruelty free.
E.L.F. Holy Hydration! Make-up Melting Cleansing Balm [£10]
We love this brand for bargainous products that really work. A solid balm with more of a sorbet like texture, it's far from simple. Not only does it remove every scrap of waterproof make-up and sun cream, it's also packed with moisturising ceramides, so it doesn't leave skin dry post-cleanse.
COOLING FACE MASKS
A hydrating face mask is a must after a long day in the sun – like an ice cold glass of water for you skin, it will help to soothe and repair in double quick time so that you awake looking like a glowy beach goddess,
Clinique Moisture Surge Overnight Mask [£35]
Skin loses even more moisture while you sleep but this rich, creamy mask helps to re-hydrate all night long, boosting the skins moisture barrier for lasting hydrating. One of the most intensely cooling and hydrating face masks on the market, this has long been a beauty industry summer secret. Apply post-shower to give skin a shot of energy before heading out for dinner, or sleep in it.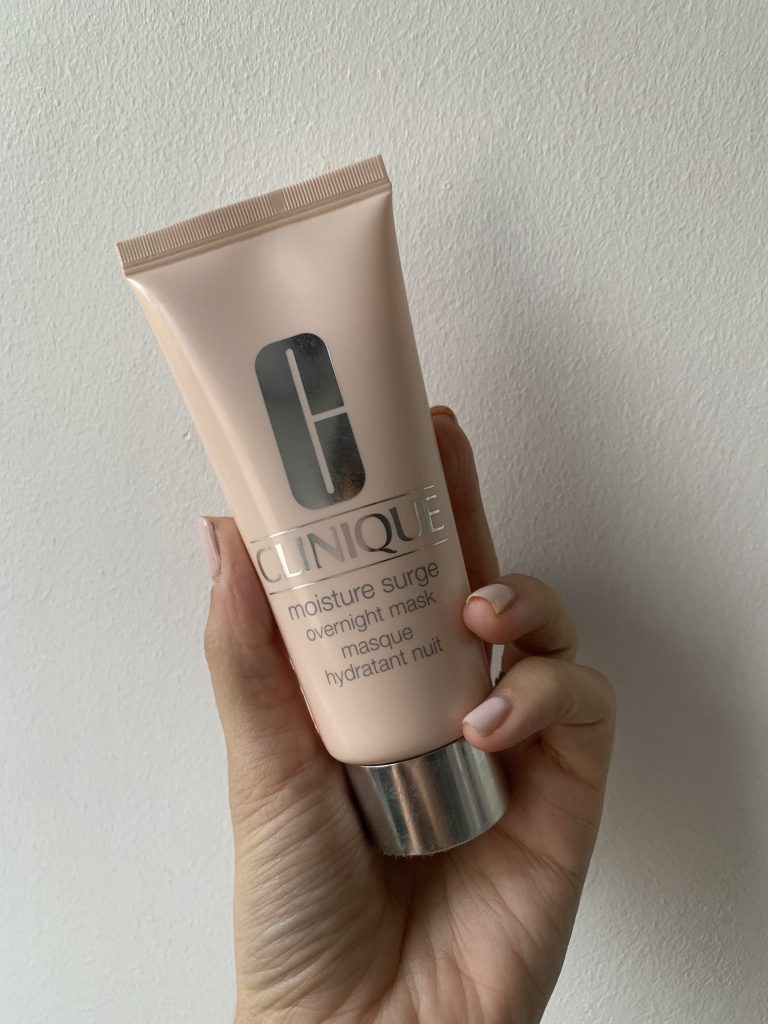 Origins Drink Up Hydrating Face Mask Travel Size [£13]
As iconic as face masks get; this peachy scented creamy mask has been on beauty editors holiday packing lists for years. This ultra-moisturising sleeping mask instantly floods the skin with superfood-infused moisture & keeps skin soft, smooth & happily hydrated for 72 hours. Infused with Glacier Water, Hyaluronic Acid & Avocado Butter, you get instant gratification and long-lasting nourishment.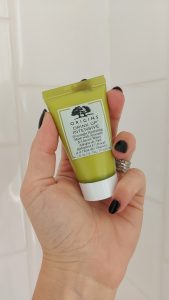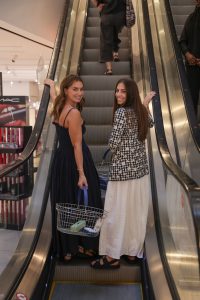 This blog post was created in partnership with Boots. All opinions of products included are our own.
** if instructions are followed and other precautions are taken.
PS: Other Factor 50 sun cream's can be found here – along with a selection of other travel essentials: dry shampoo and festival make-up essentials