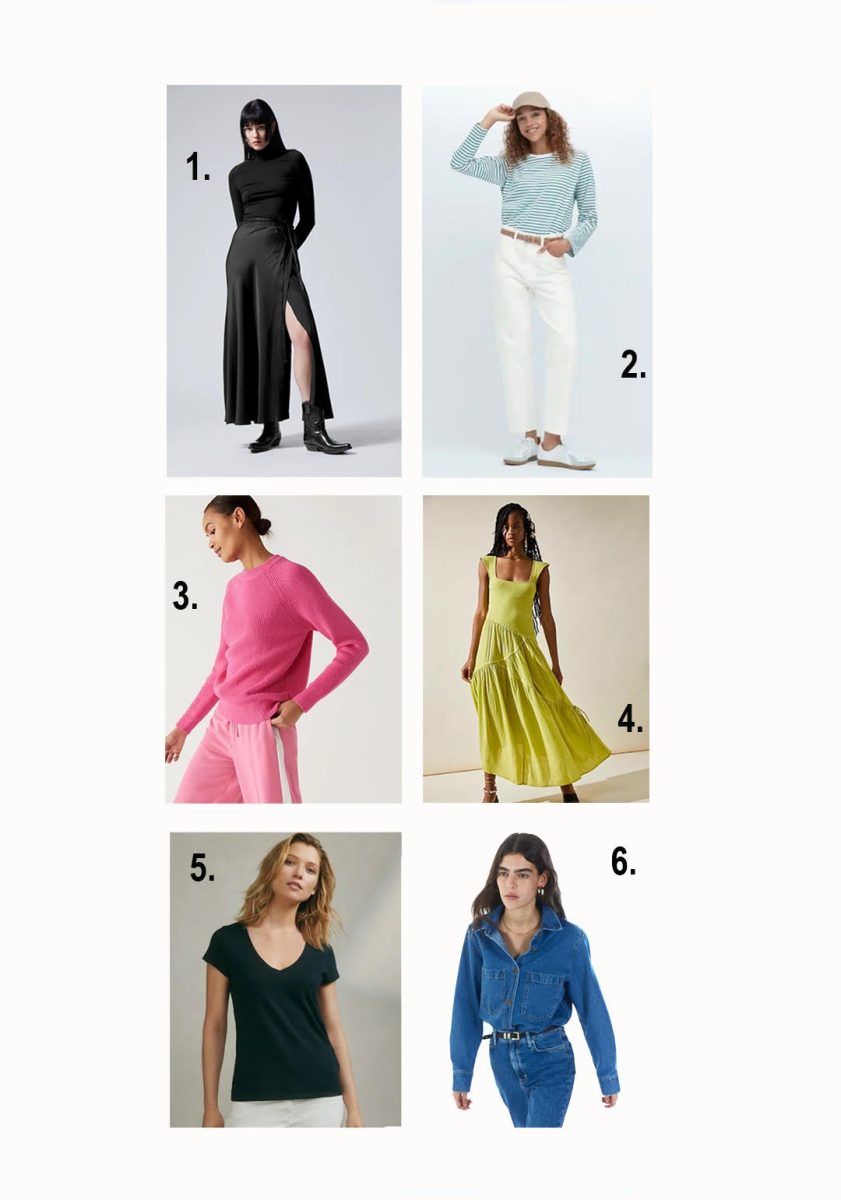 Skirts are making a come back. If you are sick of wearing the same old jeans/joggers combos then give a skirt a whirl. Combine textures and wear it with knitwear or a casual t shirt and boots.
2. Uniqlo boyfriend jeans £34.90
In need of a denim update? LOVE these jeans. Worn casually like in the image, or dress them up with party heels and a silky blouse. The ankle is tapered to it's more flattering to show a bit of ankle between hem & shoes (no boots allowed!) It has a really handy size guide if you are unsure of what to go for.
3. Marks & Spencer cotton jumper £25
Ladies, it's time to inject some colour into our wardrobes (and our lives!) These simple round neck cotton jumpers come in 3 colours and could be layered over a pretty floral dress, worn over your shoulders with jeans and a tee, or tonally matched to some bright trousers.
Oooft what a dress! Got any holidays coming up? This is when the best of the summer clothes start to launch (mad, in January!) but this dress could easily be worn on a beach with sandals, or with a chunky cardigan, longline coat, tights and boots through the colder months.
5. The White Company t shirts £35
If your t-shirt collection is looking a bit shabby then these organic cotton basic v necks are great. They come in 5 colours (white, pale pink, pale blue, black and navy) and wash well.
(Affiliate Link)
It can be hard finding the perfect denim shirt (a wardrobe staple) – too thin and it can look cheap, too dark and it can look outdated. This one ticks all the boxes. Wear with double denim (best to get the shades a little mismatched rather than a direct match) or with leggings and a leather jacket.
(Affiliate Links used throughout)