Since we're at home – a lot – we thought that we'd give you a little insight into our homes and how we're keeping organised. Hope it gives you a little bit of inspo…
THE BATHROOM
Sam has been working in the beauty industry for almost 13 years. This means she has accumulated a huge amount of products. In amongst all hundreds of testers and samples, there are the products that she uses daily which have over taken her dressing room and bathroom. About a year ago we sorted through it all and made it super organised…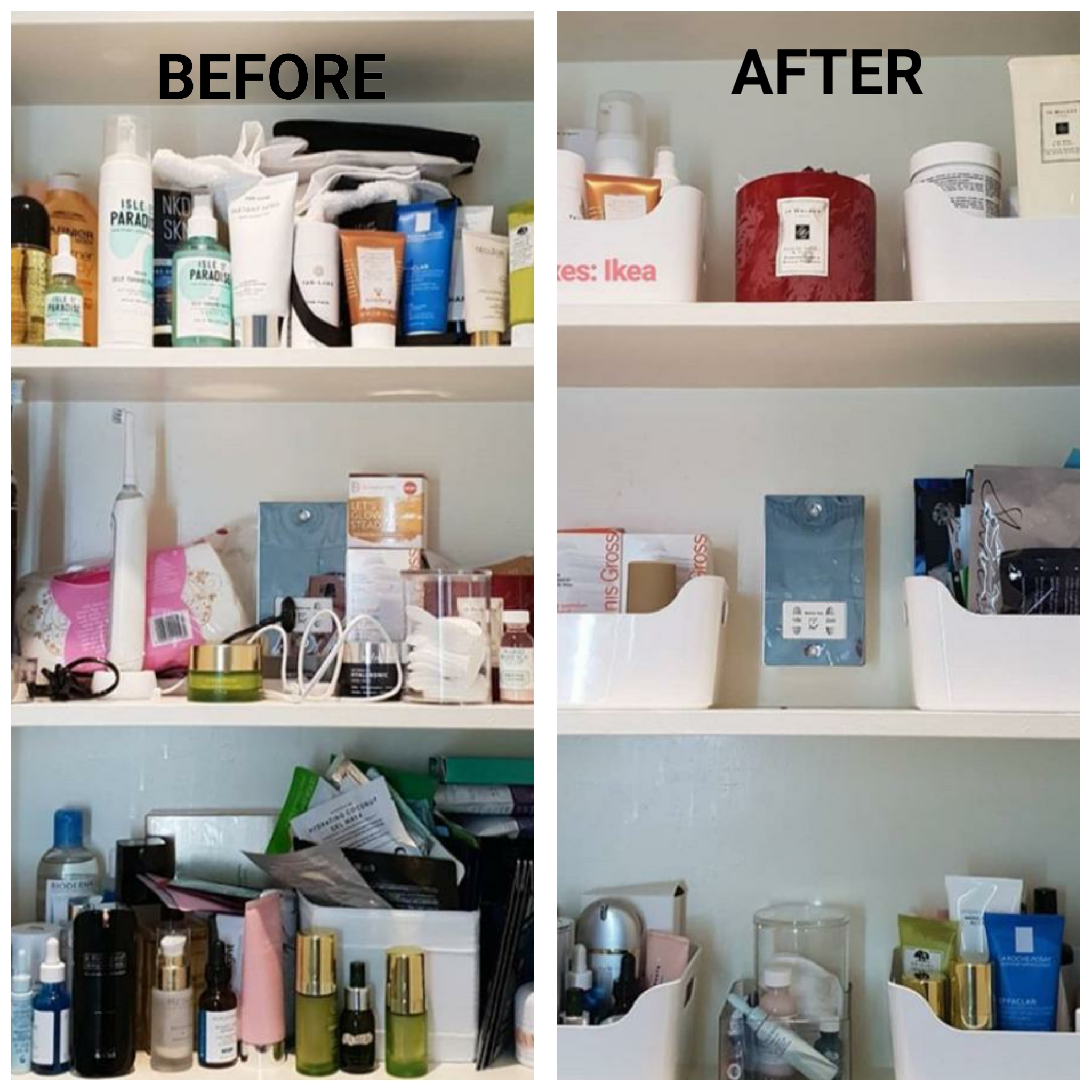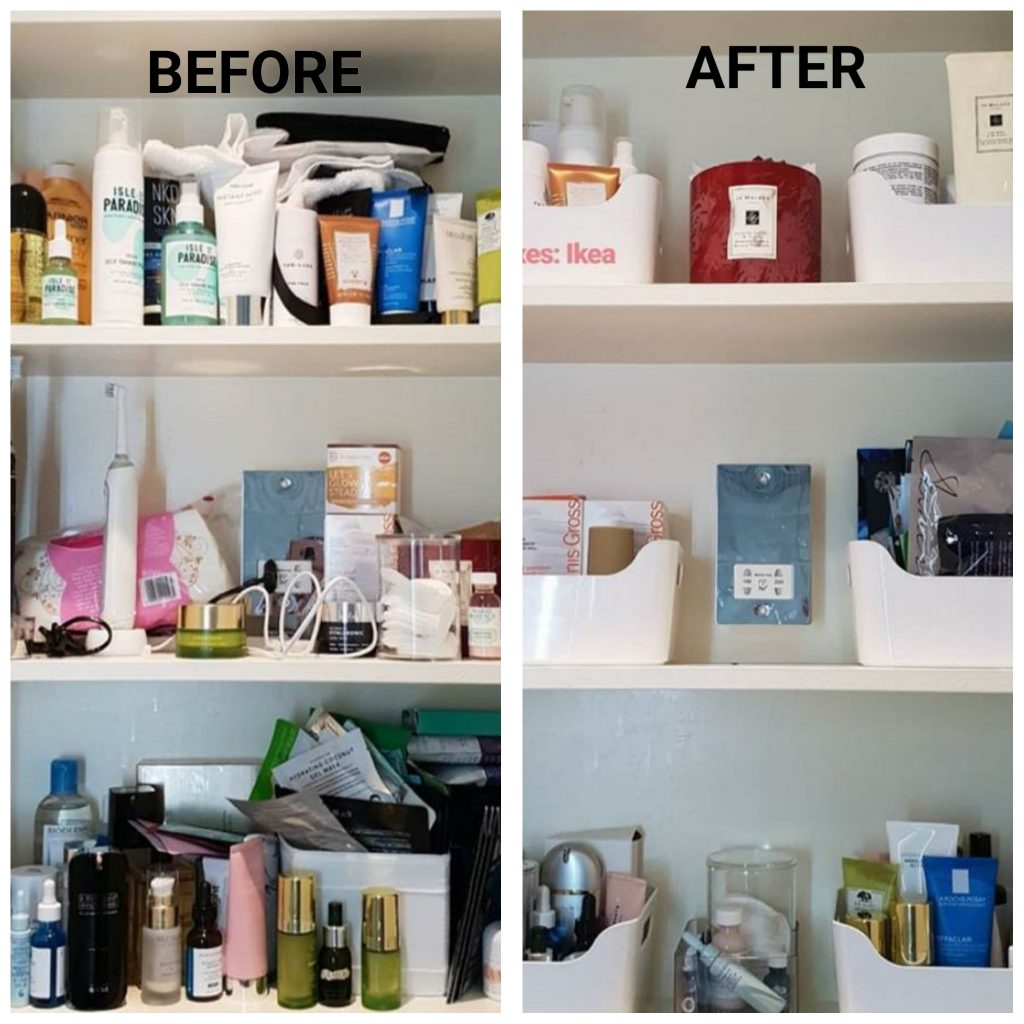 We chose these white storage containers from Ikea to house beauty products like skincare, fake tan and face masks in the bathroom cupboards. We went WAY over the top and bought extras because we didn't know exactly what we would need – but, and here's our secret – you can return to Ikea using Collect+ without having to go back and queue up in store. LIFE CHANGING, and quite frankly super useful. Sam also went one step further and with her trusty label maker that you'll have seen come out over the years, labelled every container so that it all stays super organised.
When it comes to the dressing table, we compartmentalise and put what we need to have at hand in the correct containers. These are the most useful if you have a narrow drawer that needs dividers – we both have them.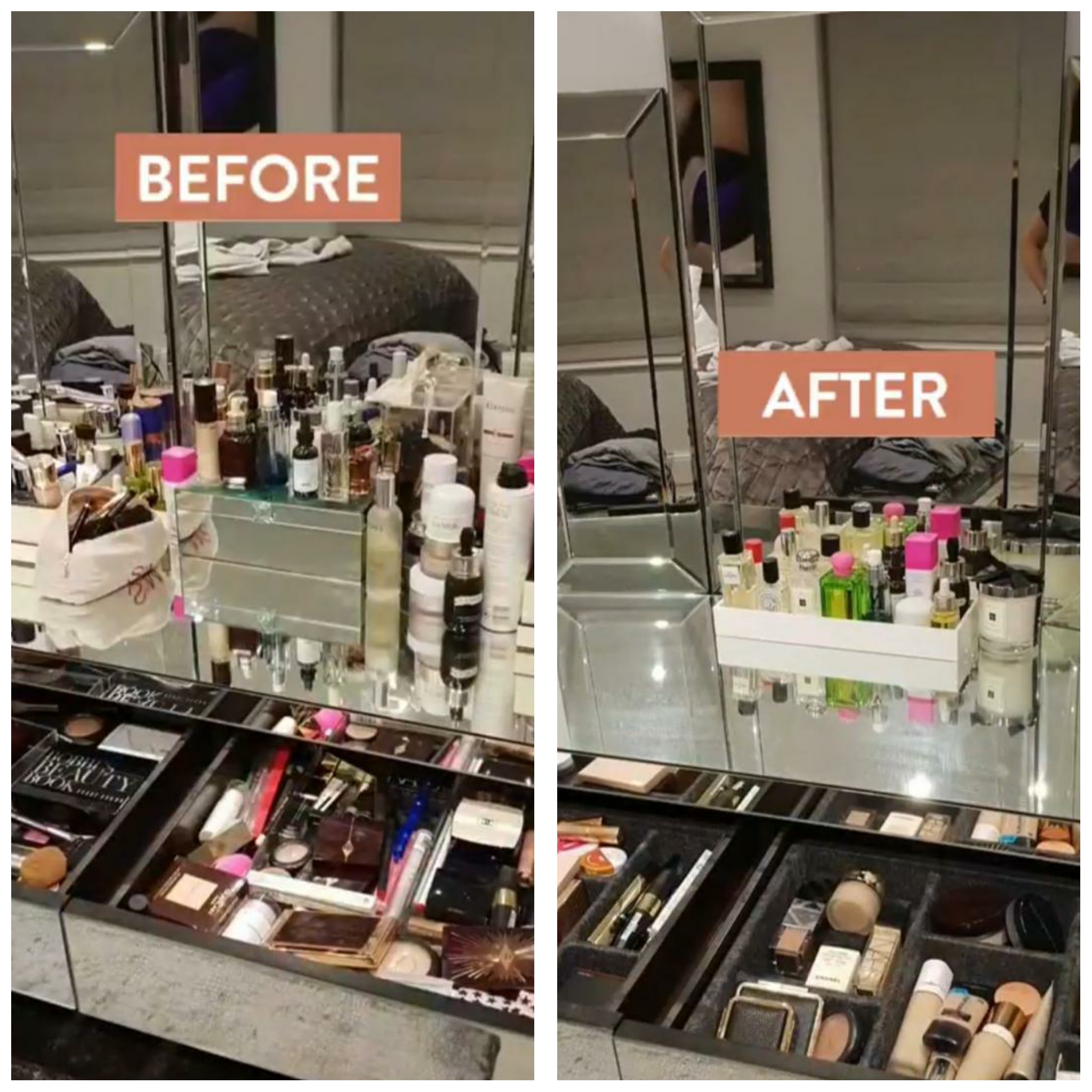 THE KITCHEN
We both store all of our dry goods for baking, pasta, rice etc in these really easy re-fillable containers. Again, Sam got her trusty label maker out.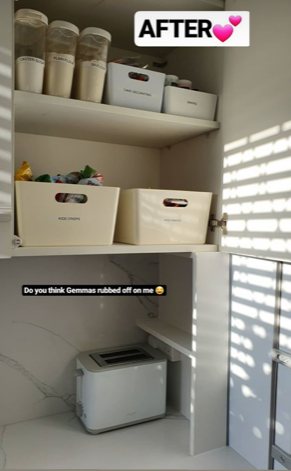 Gemma (Queen of Organisation) recently went one step further, not only did she organise her fridge using plastic boxes, she bought labels for the boxes from a small company called Maven Labels. And yes, that's a laptop in the fridge. It was the only way she could get some peace to do some work because the kids thought she was just taking a really long time to get a snack ready!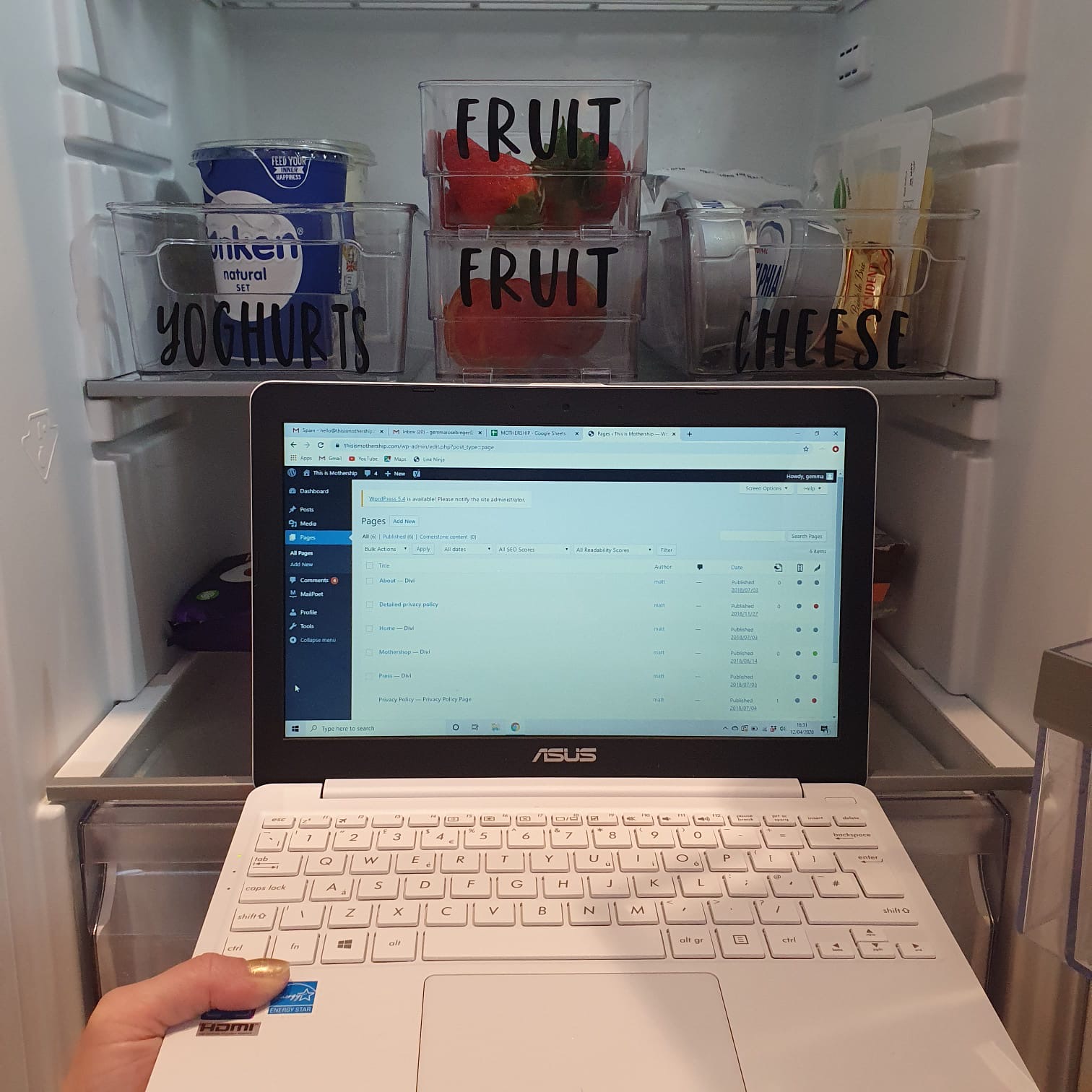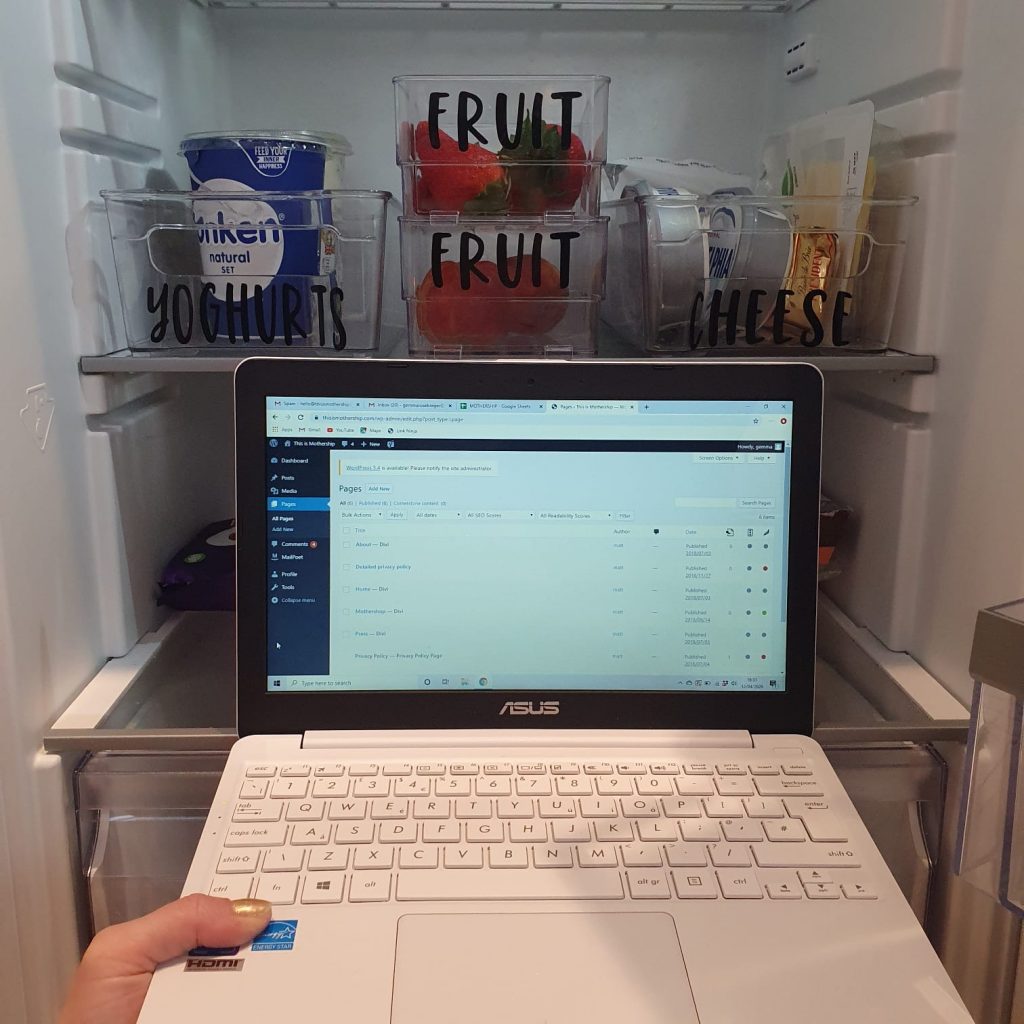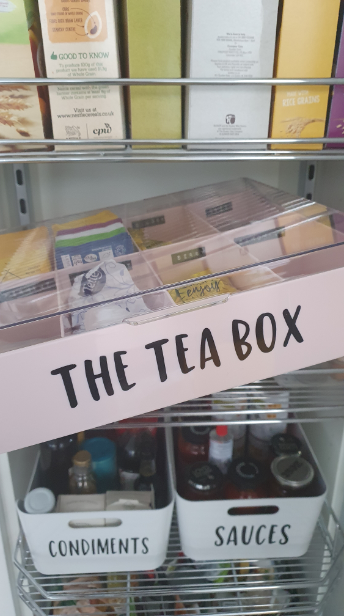 Gemma also has a tea box from M Design (who are worth a Google if organisation is your thing!)
And so many of you comment on Gemma's retro cereal dispenser that we couldn't not show it here. Gemma's is an original 80's number from her mums old house, but we've found a really similar one available to buy on Amazon here.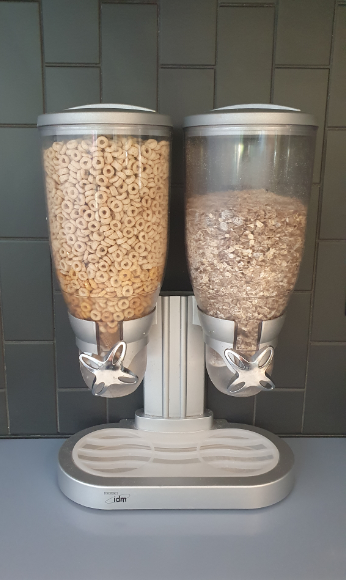 THE KIDS
This is the biggie. How to keep toys from taking over your house. Gemma's playroom is in her lounge, and so to keep the kid cr*p from going everywhere, she chose this huge Ikea Kallax set, with pretty looking baskets to hold all of the kids stuff and keep it all organised.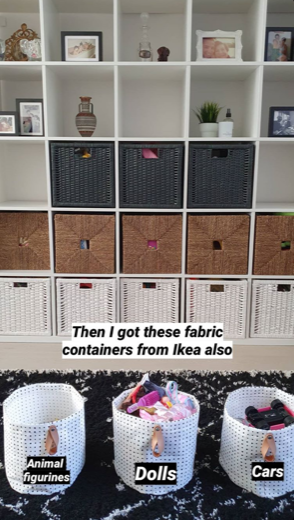 When it comes to their bedrooms, we've been loyal to Ikea Skubb for years, from organising their nappies and newborn bits in the changing tables, to keeping short sleeve and long sleeve babygro's seperate, or to compartmentalise socks, pants and PJ's – they're just so useful and we can't recommend them enough. They do come in sets for £7 in Ikea, but when you can't make it there they are available on Ikea (more expensive) here.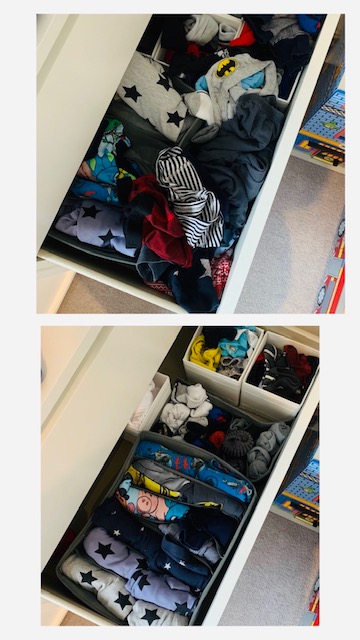 IMPORTANT DOCUMENTS AND ADMIN
This is the perfect time to excuse yourself from parental duties, leave the dad in charge and go and organise all of those important papers/ kids school work/ bits you want to keep safe.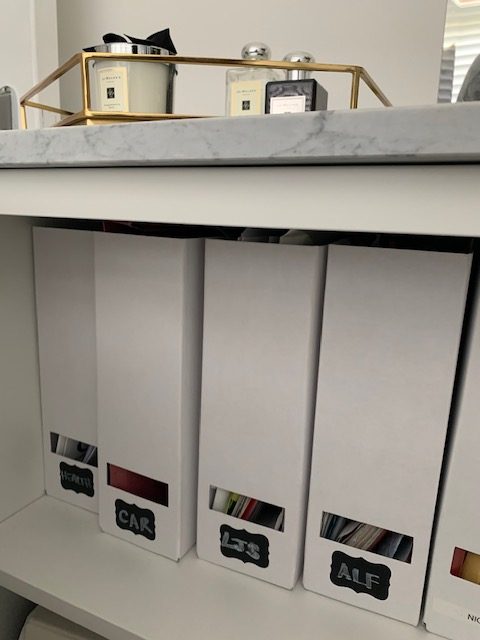 We use Ikea Skubb boxes in the kids rooms to keep their clothes organised, but they work equally as well to organise smaller items.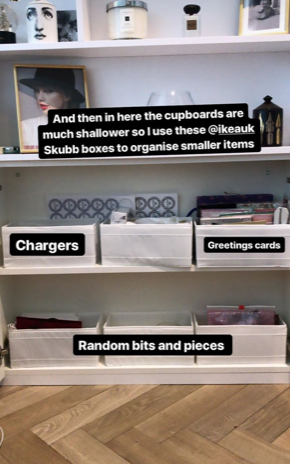 We hope that you found this helpful. We've got a separate blog post on how to organise your wardrobe coming up, because that one needs a post all of its own!