We live a the Marie Kondo generation where clutter is out, and organization is in. I've always been really organised, and everything must have a home but my work wife/partner in crime Sam has other ideas and she falls more into the 'gentle hoarder' category. LOL!
As part of her New Year's resolution she wanted to become more organised, because ultimately being organised saves time, and as busy working mums, time is something we do not have enough of.
Sam has been working in the beauty industry for almost 13 years. This means she has accumulated a huge amount of products. In amongst all hundreds of testers and samples, there are the products that she uses daily which have over taken her dressing room and bathroom. I was enlisted (I invited myself!) to go over and sort it all out.
STEP 1
Get prepared and buy all the storage containers. I chose these clear storage containers from John Lewis and had them delivered to Sam's local Waitrose. She was popping in there anyway to get some food, so it made it so much easier to collect it all in one go.
I also nipped to Ikea. I went WAY over the top and bought extras because I didn't know exactly what we would need – but, and here's our secret – you can return to Ikea using Collect+ without having to go back and que up in store. LIFE CHANGING.
STEP 2
Get rid of excess. Things that you don't love,use or need.
STEP 3
Work out what storage fitted where, and then put the items you love, use and need in the correct containers. These  are the most useful if you have a narrow drawer that needs dividers.
Sam also went one step further (so proud) and has now labelled every container using this genius label maker (I need one) so it all stays super organised.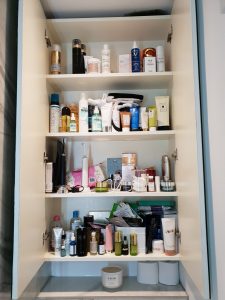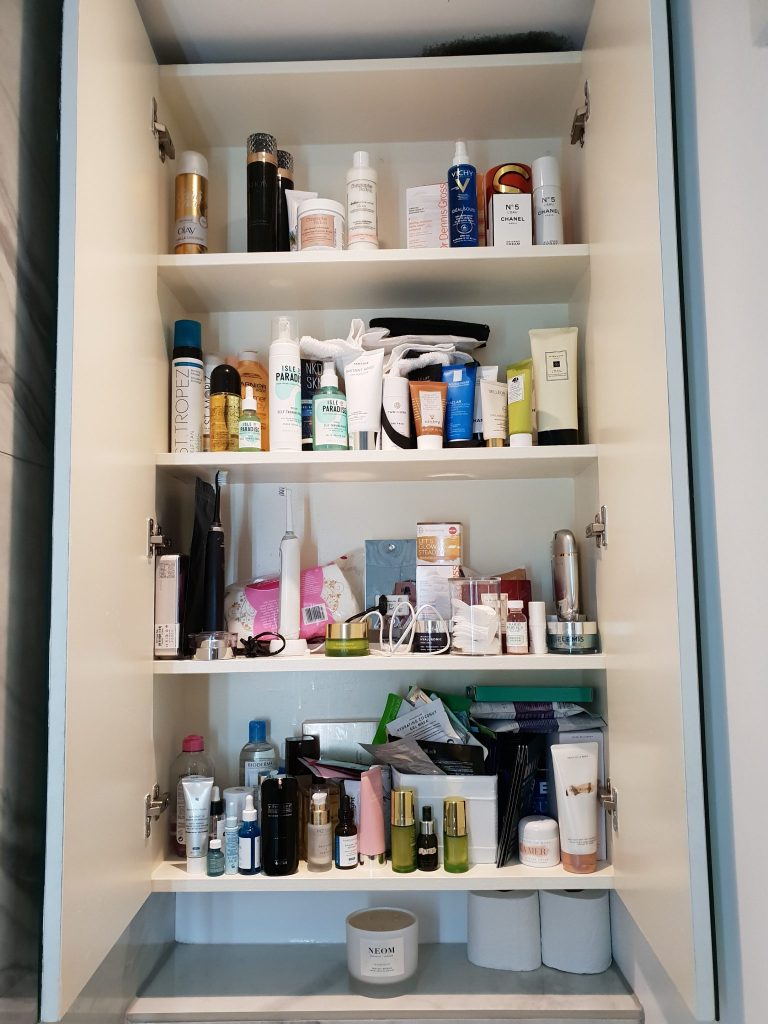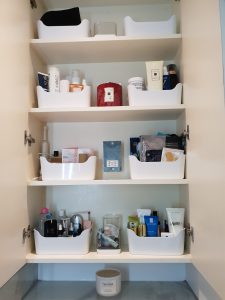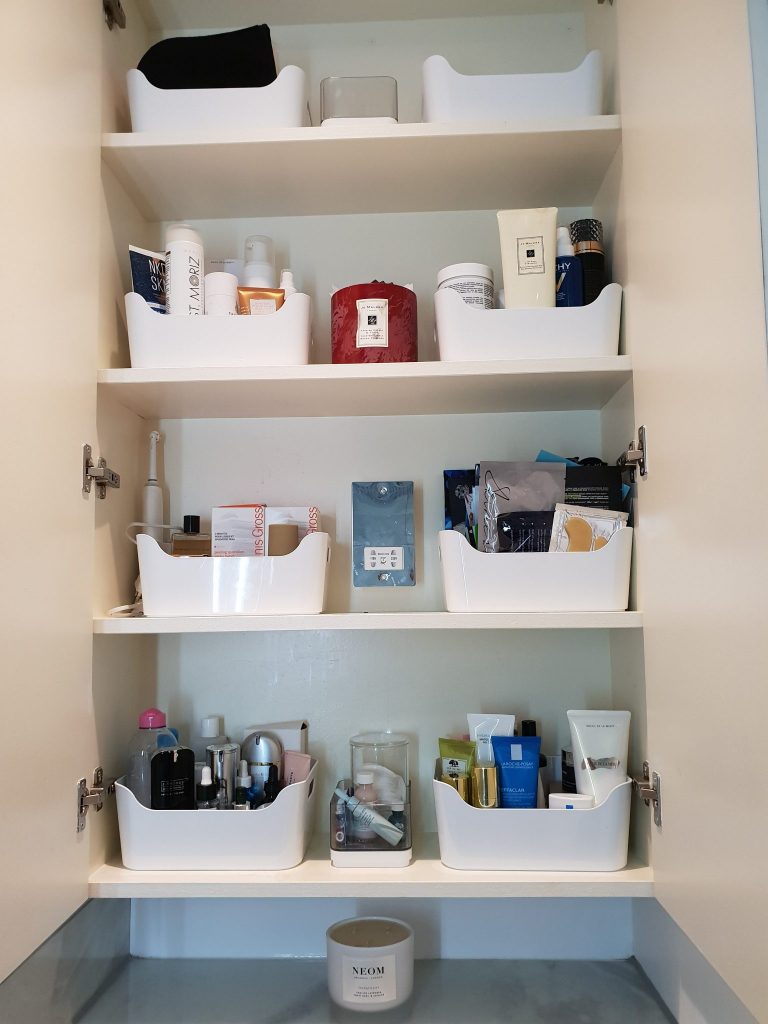 The before &after pictures are enough to make me want to clear out my cabinets and start again! Not only does having a clear out make life easier, it also helps to give you a clear mind, and it's always better to start your day clutter free.