Scrolling through pages & pages of a sale isn't a very time efficient way to spend a few hours. So I did it all for you, and found 10 brilliant bag buys. From day to day classic bags, to bold forever bags that you'll bring out on special occasions (or wear them to Waitrose if you wish…) When it comes to bags you should get something that works with your style. Don't just get something because your Insta-crush has it, and don't stress about whether it's a new season bag 'it' bag or not. If it works with your outfits, it's within budget & you love it then go for it.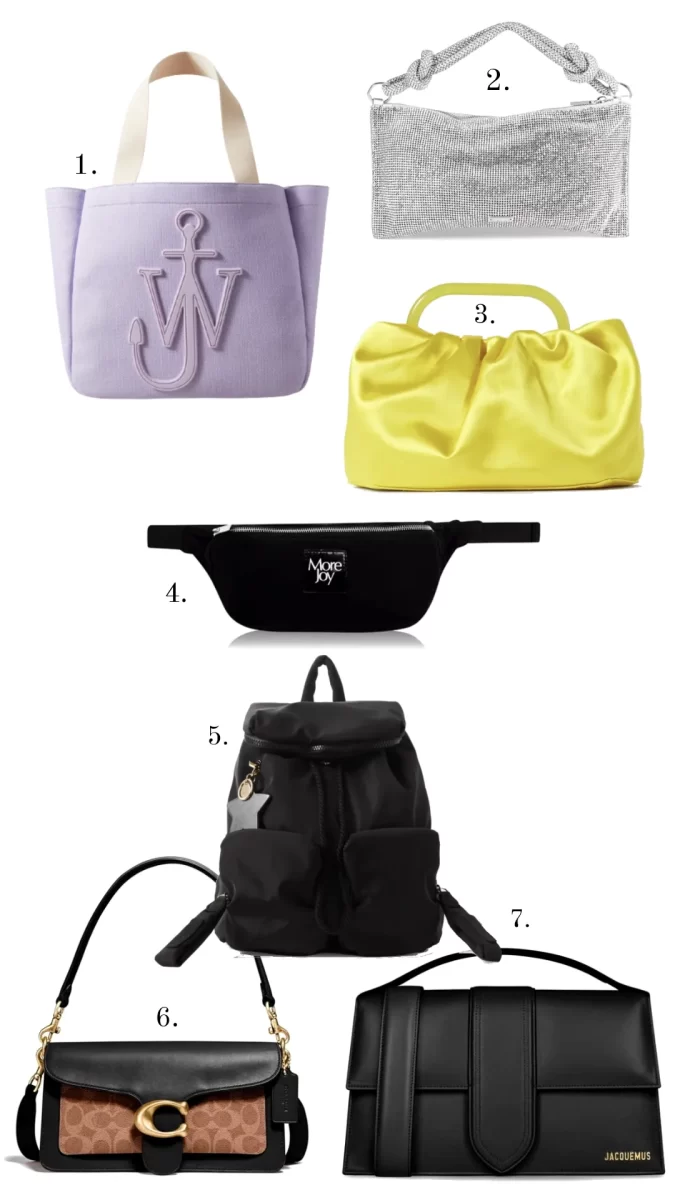 1.Jacquemus black bag – I've spoken quite a bit about my love of Jacquemus, a playful brand with life & character, but with so many pieces also work with your day to day wardrobe. This bag is minimalistic, but full of character. Classic, will last a lifetime, and can worn with every outfit. Was £890, now £715.
2.Cult Gaia evening bag – You'll recognise this bag as it had a huge moment last year, but it's now on sale and a great buy. It would last a lifetime and could be pulled out for any special occasion, or even on a night out with jeans, a t shirt and some bright lipstick. Was £335, now £269.
3.Staud chartreuse clutch – If you need to inject some colour into your life (and wardrobe) then this is for you. Wear it with blue jeans & a white tee, or with a black suit, or bring it out for a black tie wedding. It has a cross body strap & fits more than you'd think. Was £250, now £175.
4.More Joy bumbag – a cross body bum bag which is so useful as it leaves you totally handsfree, plus it looks cool! This one is a capsule label created by Glaswegian designer Christopher Kane. Was £90, now £65.
5.See By Chloe backpack – This comes in pale khaki and black, is extremely useful & has compartments galore. I'd remove the star keyrings so it looks more chic & simple. Was £280, now £135.
6.Coach monogrammed bag – These Tabby bags have been around a while, and don't seem to be going anywhere anytime soon. A classic style, best for day to day. The monogrammed print is surprising wearable and works with clashing prints, or neutrals. Was £490, now £350.
7.JW Anderson lilac tote – This fits everything you need and more. Use it as a day to day back where you can chuck in the essentials, or bring it to the beach. It's made from durable canvas so will hold it's shape. Was £490, now £294