We live for holidays. If I had to choose one thing to spend my hard earned money on it would be holidays (after food/water/pink Nike trainers….) So back in March we spent a blissful (blissful ish, there were a couple of trantrums) 8 days at Club Med in La Plantation D'Albion in Mauritius. Just so we are crystal clear from the start, this was a gifted trip. We are so unbelievably grateful for these opportunities, and this trip is something we will remember forever.
When I think of Club Med it reminds me of my childhood. I haven't been to a Club Med destination in about 20 years, and it's probably because I've decided in my head that it's the same as it was back then, but I couldn't have been more wrong.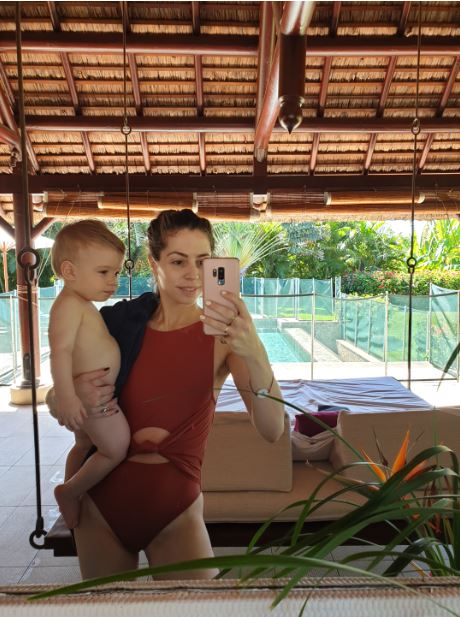 SERVICE
From the moment we were met at the airport in Mauritius, to the moment we left the resort on the last day, the service was impeccable. And this wasn't just because we were there as guests of Club Med – we noticed this with all the staff around the resort, to all the guests. Every time a staff member walked past a guest (especially one who was 10 or under) they high-fived them, said hello, asked how their day was going.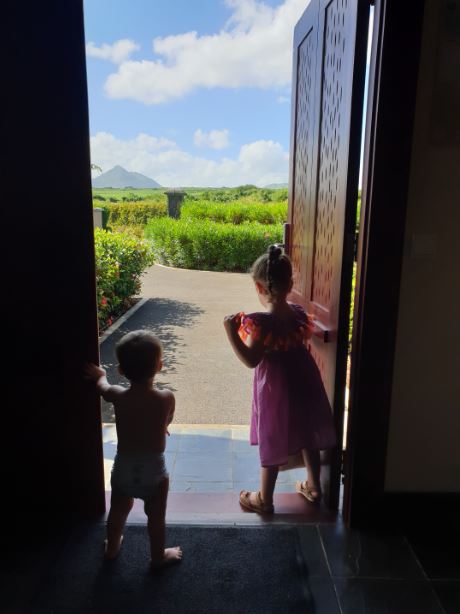 SLEEPING
This resort is split in 2. There are villas and then there is the hotel. We chose to stay in a villla and we are so glad we did so. There are so many reasons that make it easier for families with kids to stay in villas but the best thing was that Ace could nap indoors in a nice cool room, while we lay by the pool in our garden. Yup, that's right, each villa has its own pool. Not only that, they also come with your own private butler!!! Ours was called Vikash and within 14 seconds of meeting him I asked if he could come home with us. He made us breakfast every morning (out in the garden by the pool) tidied up around the villa and made us delicious snacks. He was so knowledgeable and my kids took such a shining too.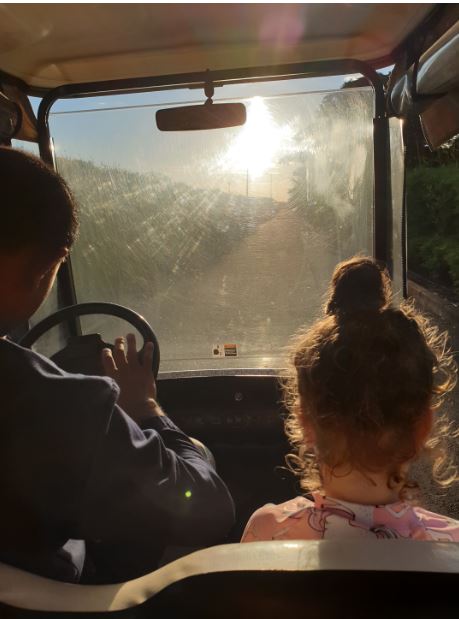 The villa was huge, we could have easily had 2 families here. Each room is really large, each bedroom has an en-suite including baths and outdoor showers, and the decor is lovely. There is a fully equipped kitchen, and wait for it, A WASHING MACHINE!! So I did all my washing, let it dry in the sun and came home to zero laundry. It was also fully equipped for a baby, with all the essentials including cots, bed bars, nappy bin, baby bath etc etc.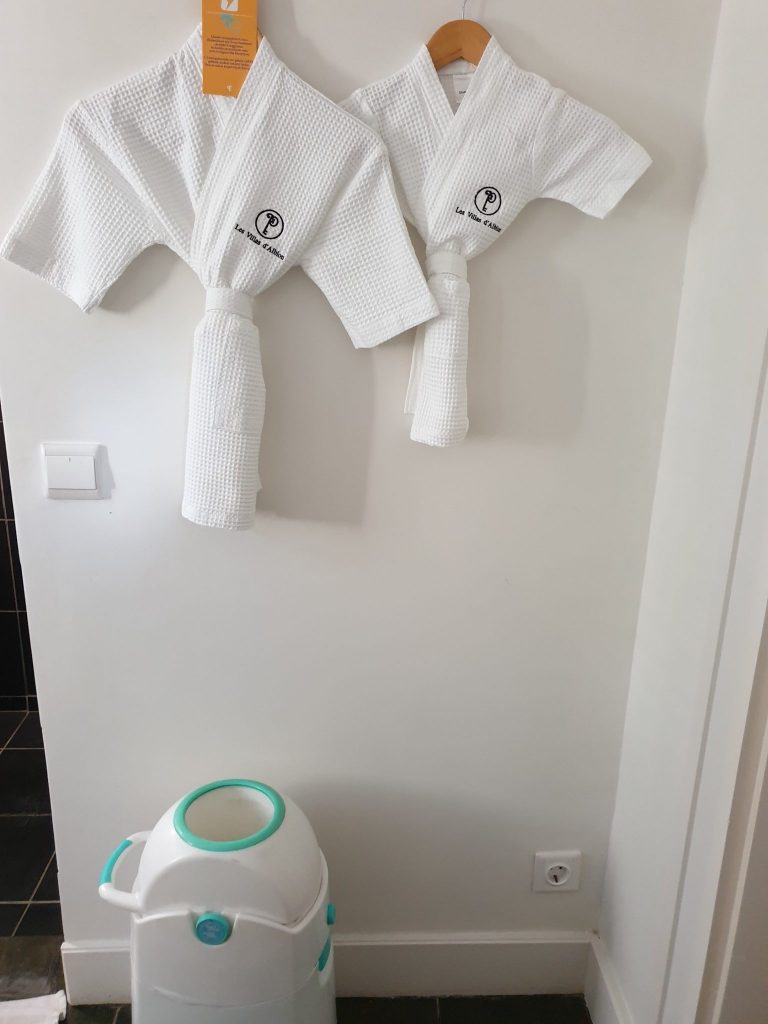 EATING
You can stock up the fridge and eat in the villa, but because it's all inclusive we ate in the villa for breakfast, and then in the restaurants for lunch and dinner. There are 2 restaurants, one that overlooks the sea and is A La Carte, and the other is a buffet. We ate at the buffet for almost every meal but never ever ate the same meal twice – there is such a vast selection of food that is made freshly in front of your eyes. from curry to sushi, amazing steaks and fresh pasta. Our kids at SO well. For fussy eaters they will make it exactly how you like. In the buffet restaurant (which is huge, with outdoor seating over the beach) they have bottle warmers, baby pouches and a microwave in case you need to do your own thing. Before dinner each night there was a selection of appetisers around the pool which was great as we could snack while the kids burnt off steam.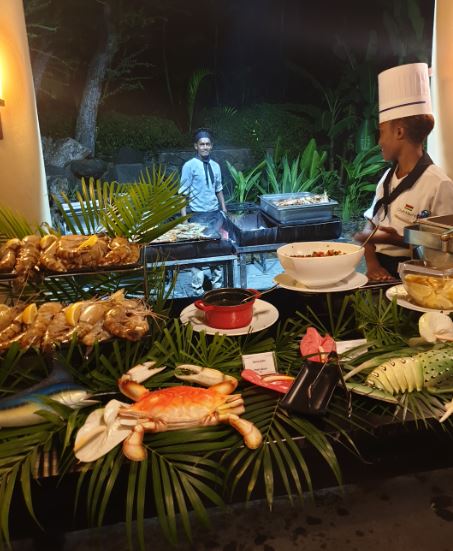 ACTIVITIES
We spent most of our days around the pool in our villa. When we arrived there was a fence already up around the pool so it was totally safe with the kids running around. We occasionally ventured out to the beach but Ace decided that he liked to eat sand so the pool was a better option. The beach is small but clean, and has some big day beds in the shade. The main pool at the hotel is huge, but there is very little shade (unless you can contain your kids under an umbrella) so we tended to go there early morning or late afternoon when the sun wasn't as harsh. There is also an adults only pool which over looks the sea.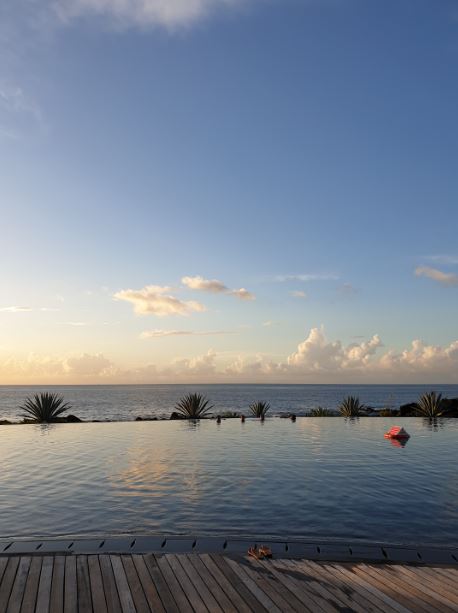 Belle spent some time in the kids club which was brilliant. They have another little swimming pool there, totally shaded, and plenty of toys/games/painting etc to keep the kids entertained.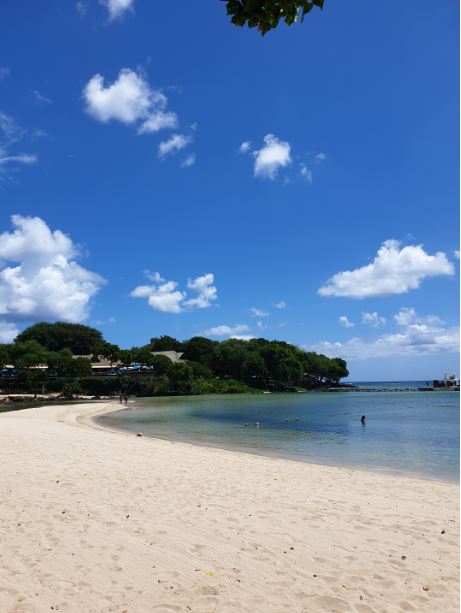 We had the most brilliant holiday. As it's always all inclusive, you don't even need to think about money from the moment you arrive until when you leave, which helps you to switch off and just enjoy it all.
People sometimes seem wary to travel this far with kids, but if I've learnt anything since becoming a mum 4 years ago, it's that travel is so important to help them learn and grow. You will never ever remember the flight (whether it goes well, or badly,) but you'll make such special memories and remember trips like this forever.
This was a partnership with Club Med, but as always, we will only ever mention brands that we love.