I turned up at Sam's house the other day in my standard 'I'm pregnant and want to be comfy' outfit and her husband Nick asked if I was auditioning to play Sporty Spice in a show…(don't worry, we're still friends.) My go to outfit when I just can't be bothered is this Adidas 2 piece
I love a co-ord and this is practical, comfy and on trend (even if I do resemble a Spice Girl!) Sam has been living in this off shoulder cut out jumperrecently – it's not maternity wear, it's just super comfy because it's so oversized, plus it goes with everything.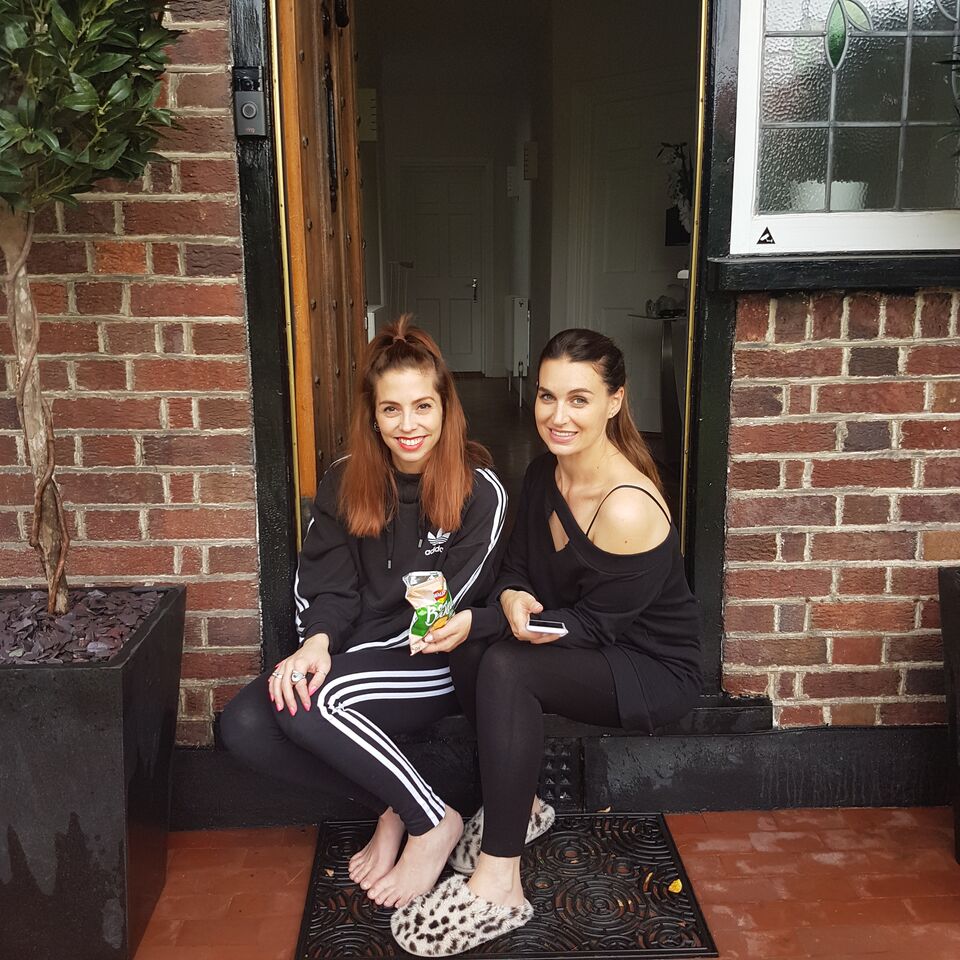 I'm sure you've all seen the
Active Wear
clip along with the other 5.5million viewers (If you haven't, it's worth the 1 minute 49 seconds that it takes to watch it!) and I'm sure you all fit into the 'Active Wear' category which is mums who wake up, put on gym gear/lounge wear on, but never ever go the gym or lounge about. Instead, they visit Starbucks while pushing their babies in their active wear, they do the food shop in their active wear, and they drop their kids at nursery in their active wear. Hello, we are those mums also!!
So today I've put together the best selection of slouchy, comfy, mum wear that you can mix and match and just throw on in the morning. So whether you are pregnant and uncomfortable, a new mum who just wants to lounge about with their baby, or a working mum who throws it on for the school run and then comes home to get changed. Plus, as summer is almost over and winter is due to turn up on our doorstep in a matter of weeks, these are all perfectly acceptable to have people over for dinner (aka: take away and the X Factor!)
Oh and also, if you go up a size in some of the jumpers then no one will know if you don't actually wear a bra 🙂