When we booked this holiday, I thought maybe we were mad. Twelve hours on a plane with them both?! But then I figured that as of next summer, we'd be stuck in the school holiday cycle forever more(with holidays at 3x the price) so we may as well take the chance to go on adventures like this while we can. Le Paradis fused lux tropical island with total kid paradise. I know a lot of you are intrigued about whether to commit to a long-haul holiday with kids but from my POV, if you can do it, do it. Gemma and I will always encourage you to travel with kids if you can. And the thought of the flight is always worse than the reality (Gemma's pillow trick is a life saver) and once you're there, well, look…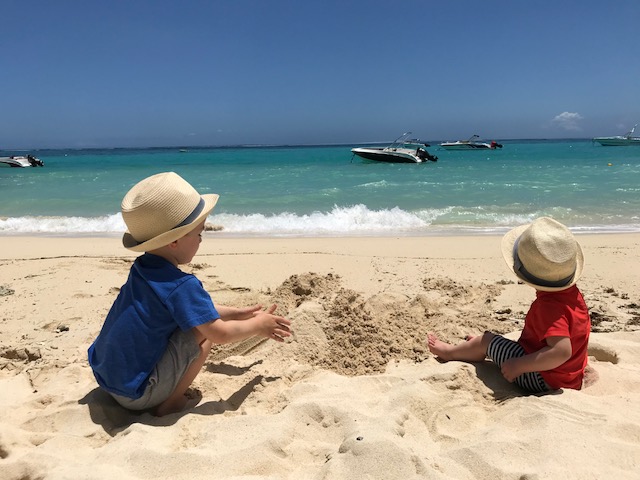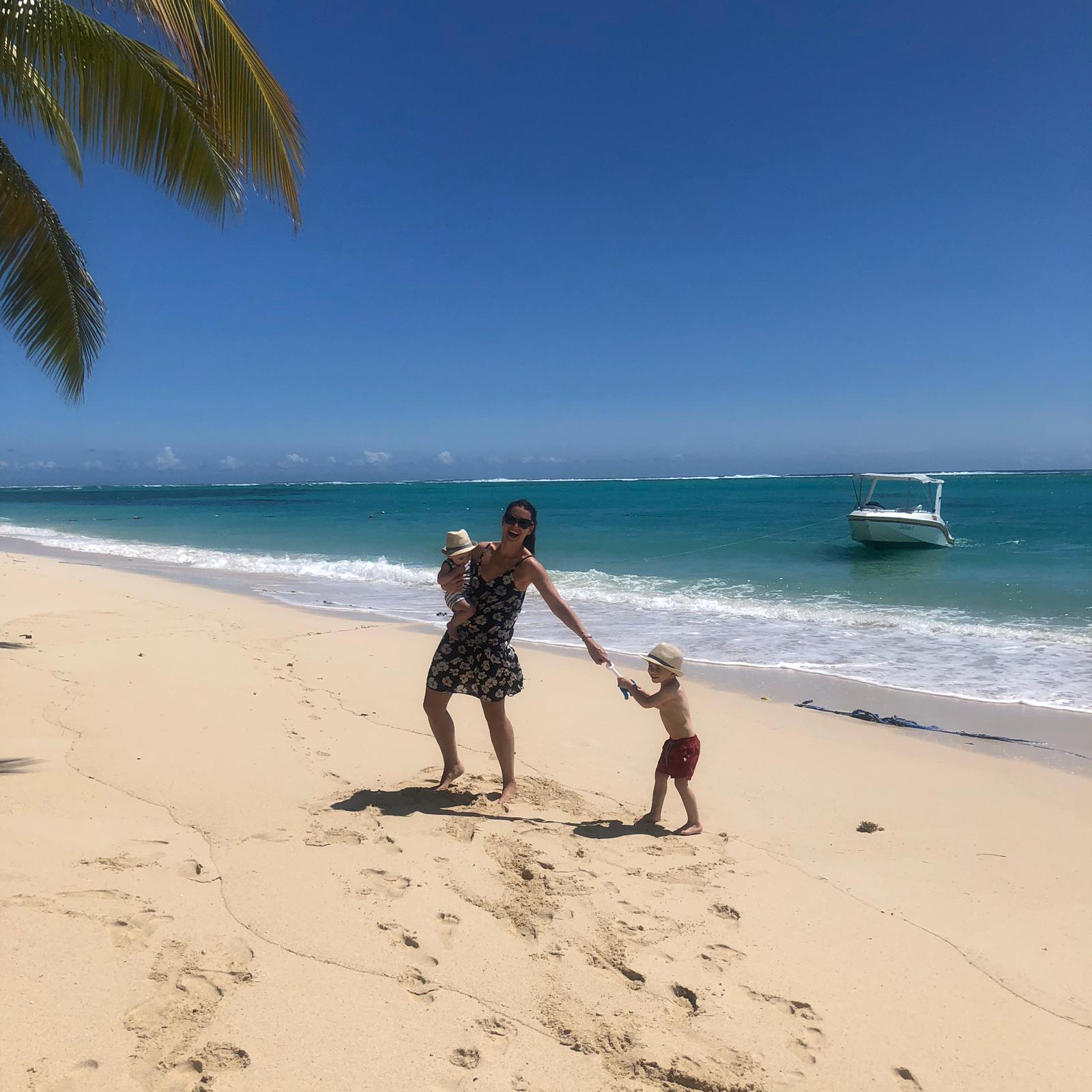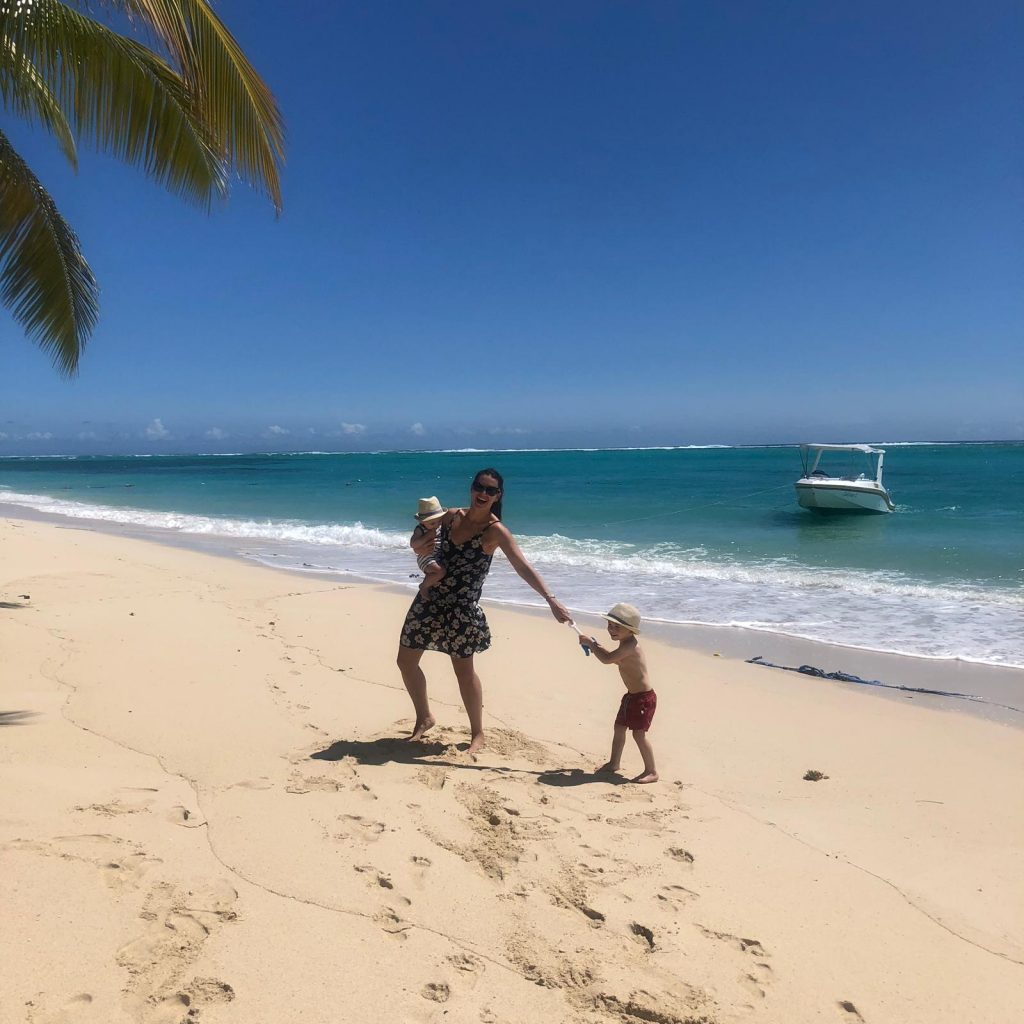 SLEEPING
The bigger your family gets, the more holidays like this cost. We were so keen on getting this long-distance trip in before Leo started school that we really did our research when it came to rooms. The reason we went with Le Paradis was down to the room size. A lot of resorts don't accommodate a family of four in one room, or the room isn't big enough for a single + cot to fit in. Here, the rooms were huge – 75 sq metres to be exact, whereas most others we looked at booking were around 55 sq metres and required two rooms for a family of four, doubling the price. In our room there was a super-king size bed, Leo's bed wasn't a fold up, it was a real, wooden based large single bed and Alfie had a proper cot – and there was still plenty of space for moving around, playing games etc in the room.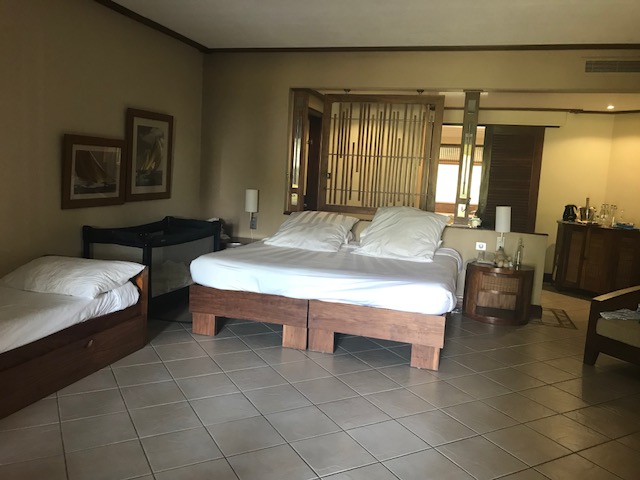 Another option would have been to move the cot into the HUGE bathroom but the kids slept really well (with the aid of the white noise machine) so we didn't bother. Bathroom wise, there was a massive bath and a separate walk in shower,two sinks and a large open wardrobe.
There was a TV in the room that we never turned on. One small thing that annoyed me was that there wasn't a coffee machine in the room (first world problems, I know) but when we're away I usually like to make myself a coffee in the afternoon when I go in to sort the bottles, but maybe that's just me.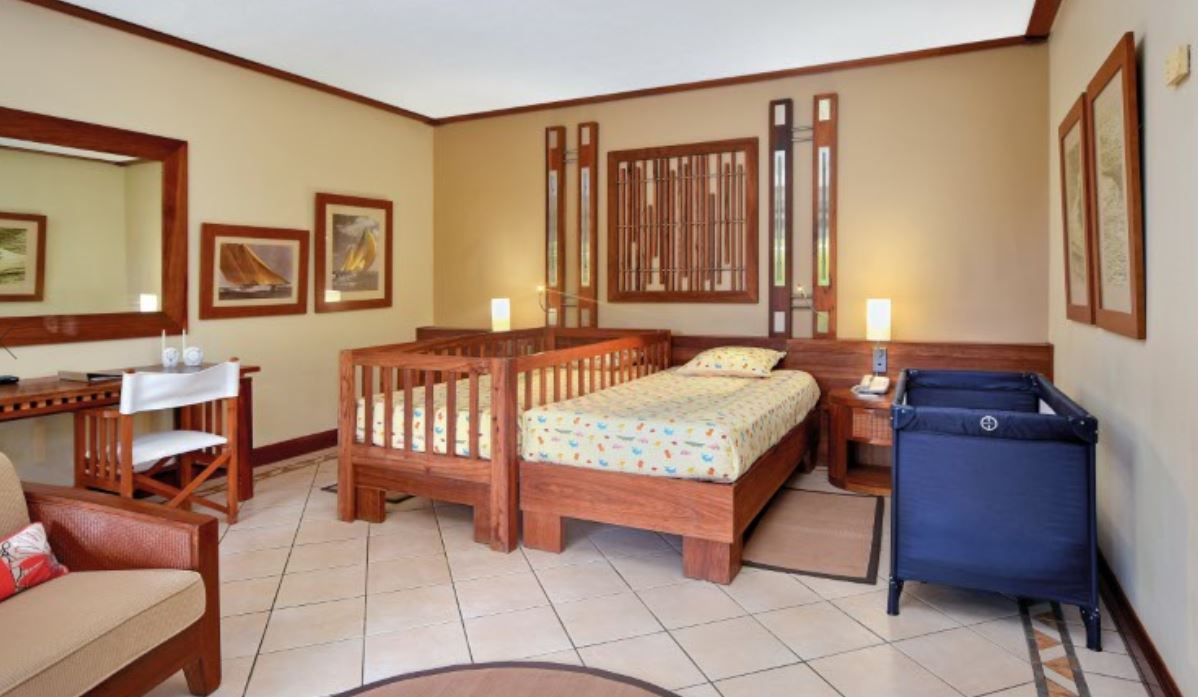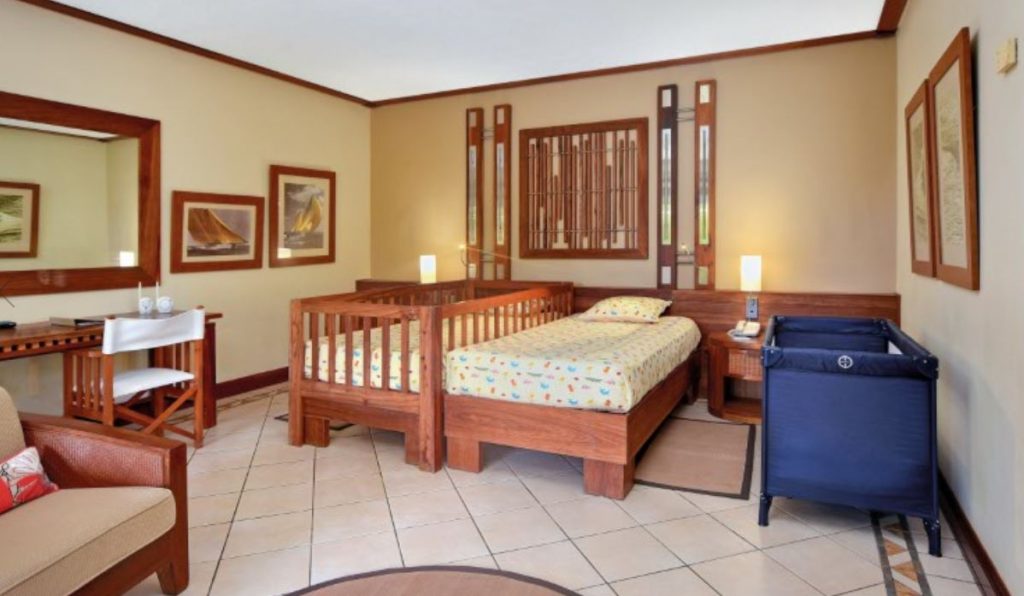 Our garden room had a huge terrace (we asked to be on the ground floor as it's easiest with the pram), which meant that when we came in from the pool, Leo and Nick played football while I was sorting the kids' dinner. The garden is large enough that it's far enough away from the beach for any of you who have heart palpitations about kids running into the sea (me!) The boys ate their dinner on the terrace most evenings, Leo would have room service if he wasn't eating with us and Alfie would have a puree (puree was complimentary) They brought Alfie a highchair on the first day that stayed here for the whole week.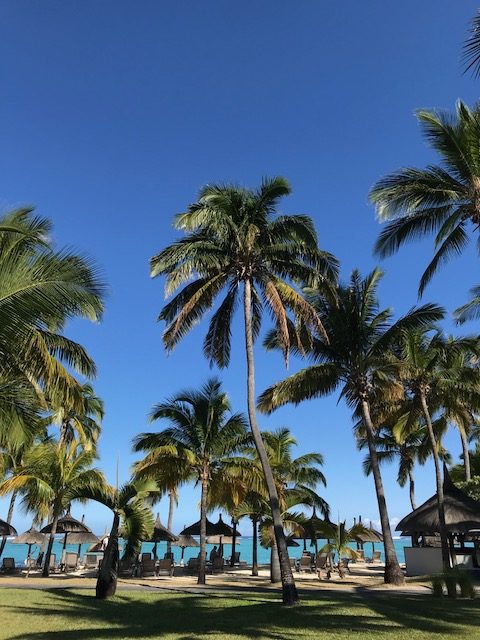 You can see more of the room on our 'travel highlights' section on Instagram where I did a room tour.
EATING
Wow, this was where Le Paradis really wins. In terms of a resort hotel where you don't leave, you could not fault the food.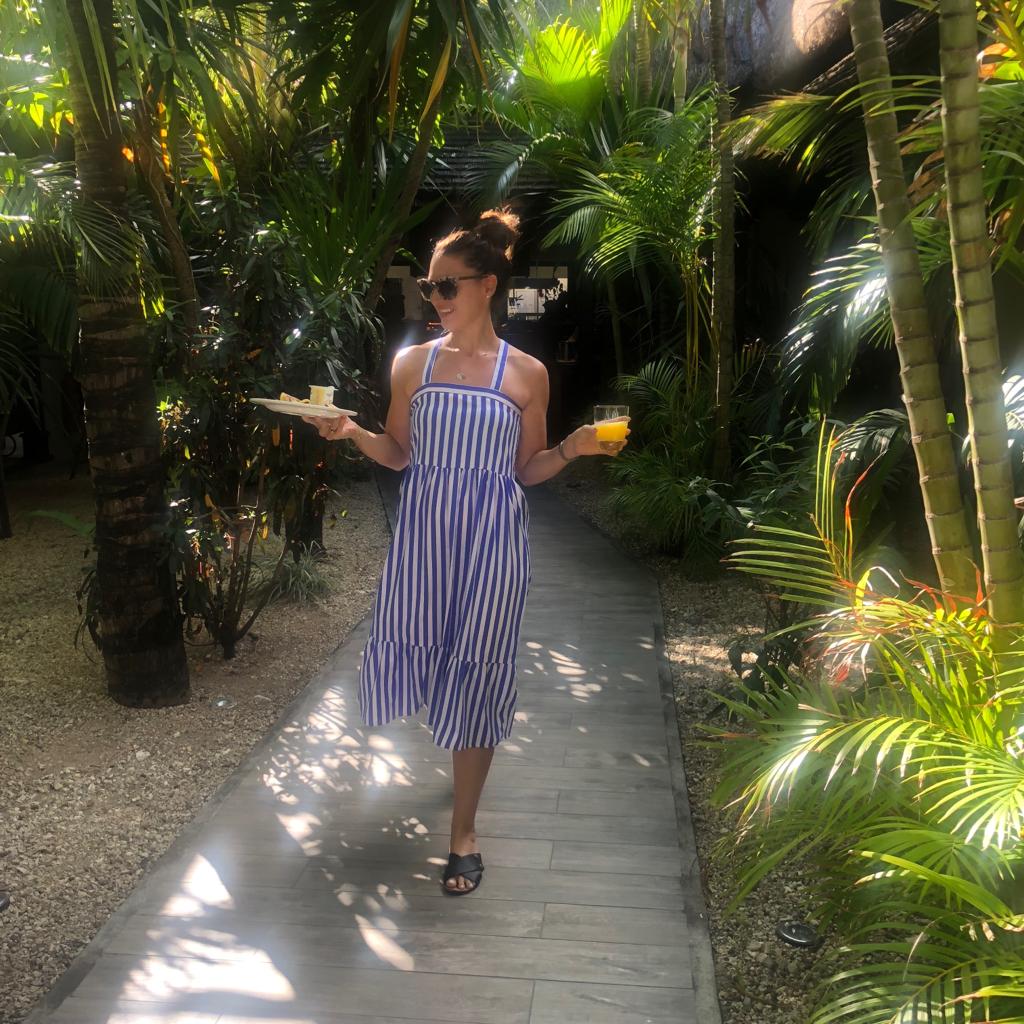 Firstly, breakfast. One of the biggest breakfast buffets I've ever seen. And the variety of food changed ever so slightly daily. You could choose to eat in the main restaurant overlooking the pool or the smaller restaurant (Blue Marlin) closer to the beach. We tried both, equally as good but we tended to go to the larger one mainly due to volume levels of our kids. The staff were so good and remembered exactly what Leo liked (same every time) Lunch wise, we never usually bother on holiday having eating such a big breakfast but we take lunch for the kids in tuppaware from the breakfast buffet.
At 3pm daily there is a fresh crepe stand in the pool bar. Que excitement from all of the kids for the 45 minutes before as they set up. Unreal crepes though and the perfect time of day for a sweet treat!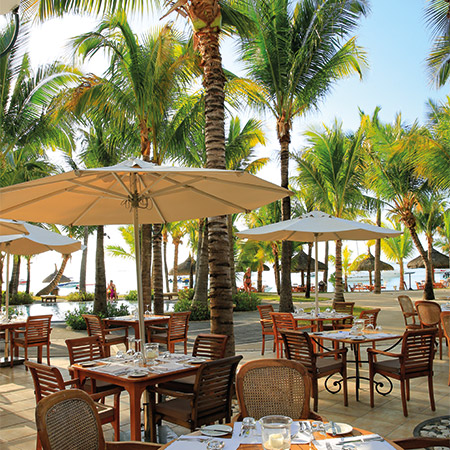 Dinner was brilliant. Usually on night four we get bored in a resort, but there was a lot of variety. The buffet, I'm not exaggerating, was amazing. Usually I find buffets never that good but we were raving. The fresh sushi was incredible. Leo would eat dessert from the buffet while Alfie slept in the pram by the table and we ate our dinner. It was lovely to have him up with us and we had cute little conversations over dinner. He called it the 'pudding café.'
The Italian restaurant (La Palma) was fabulous, Nick said he had the best steak of his life.
One night we got the shuttle service over to the neighboring sister hotel Dinarobin and ate in the Sushi restaurant (Umami), which was lovely and a change of scenery.
THE KIDS
There was a kids club but it was actually so quiet while we were there that we only used it once. It was included for Leo's age and you could use it as much as you want – they had all sorts of activities from morning to night – and it was so clean and lovely but it didn't feel fair to leave Leo somewhere with no other kids and he's actually really easy to have around so we all hung out together all week.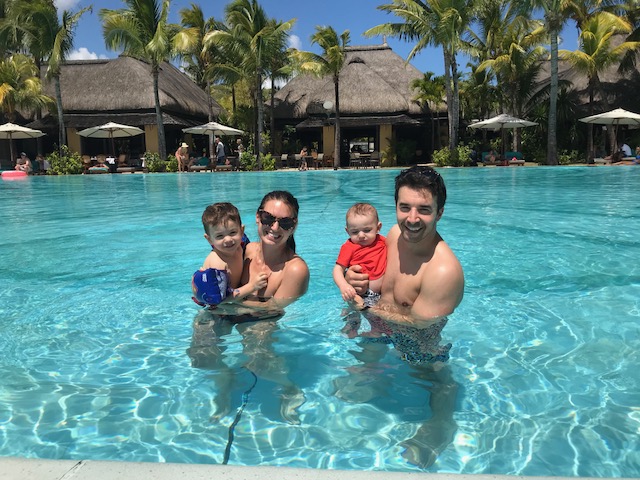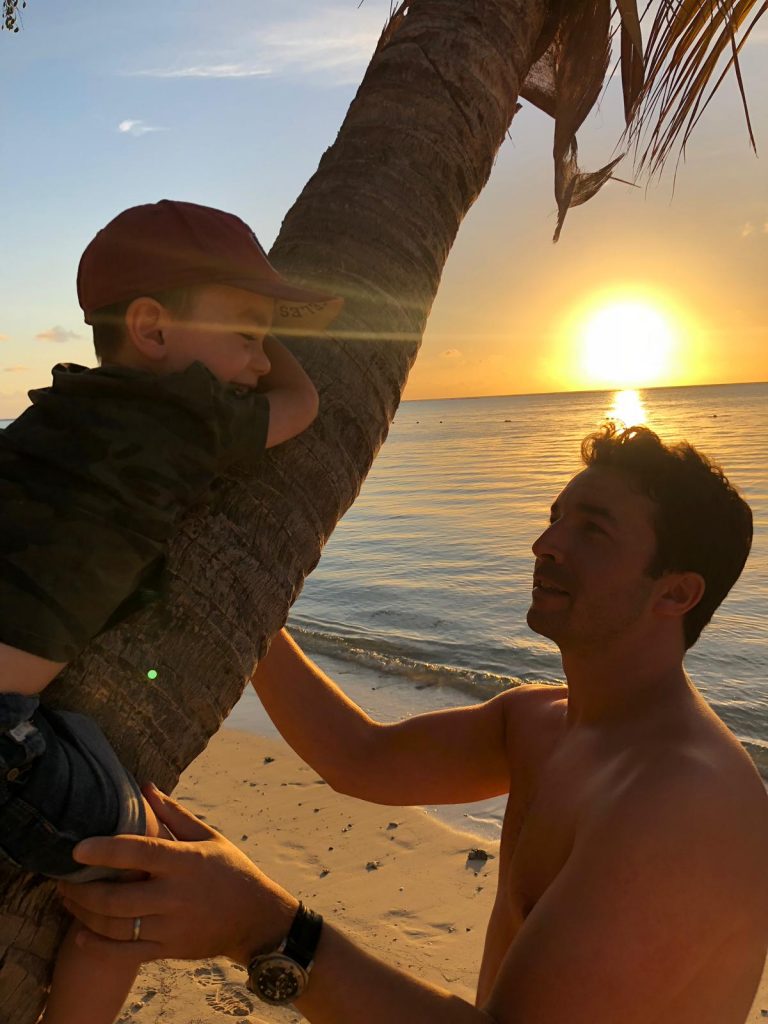 AND THE REST…
The pool was huge and looked out onto the beach a few metres away. There was a kids pool but as kids pools go, it wasn't very inviting for the kids, it was more a smaller round pool in the shade so we didn't use that.
We went on a boat trip to look for dolphins and hump back whales which was a success (bar Leo getting a bit sea sick – it was quite choppy)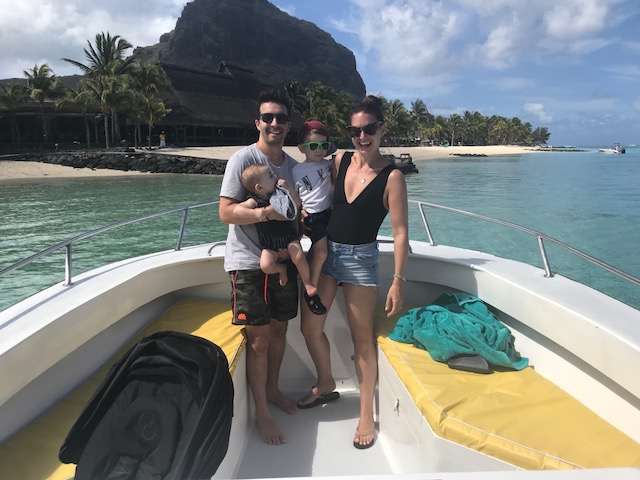 There is a glass-bottomed boat that goes out daily that lots recommended but after sick-gate we didn't try it.
Time zone wise we found the four hours really easy to move the kids onto. They almost did it themselves. We would walk Alfie to sleep in the pram on the way to dinner and Leo would stay up with us until about 9pm then he'd be so tired we'd have to wake him in the mornings.
All in all, Le Paradis was a totally easy holiday with kids. We never felt like our kids were being annoying/annoying others, there were no steps anywhere and everything was made super easy with a baby in tow. The room was brilliant, the beach was gorgeous and the food exceptional. It felt super lux and had everything that you would expect from a Mauritius trip, but also had a lovely family vibe. We chatted to so many families by the pool who were on the 4th or 5th visit ,which really tells you a lot about a place.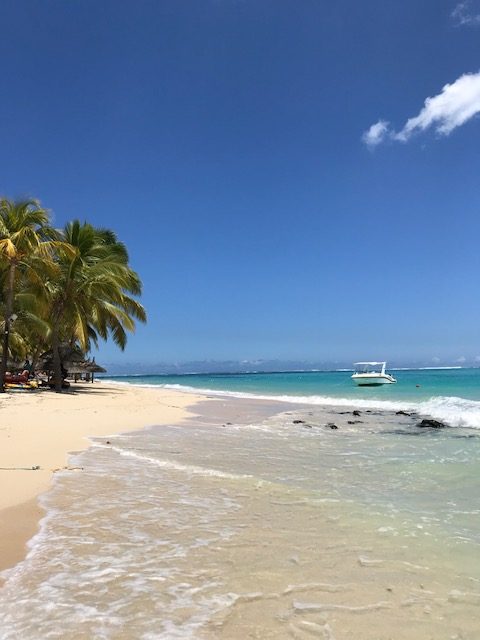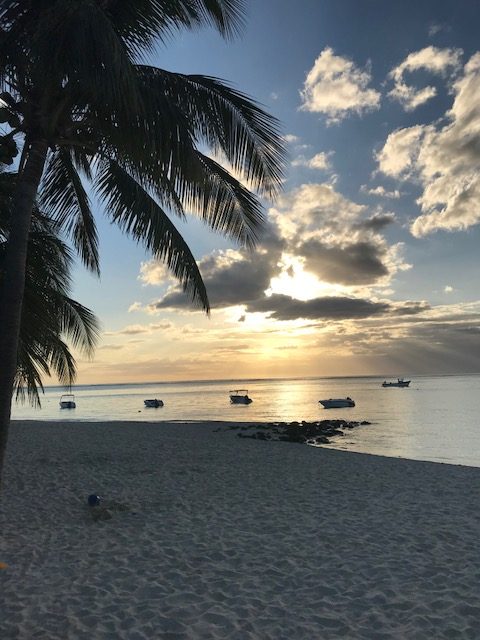 THE SMALL PRINT
For more information please visit www.beachcomber-hotels.com/en/ or call Beachcomber Tours at 01483 445621.
{We received a discount for this trip in exchange or an honest review. As with everything, we will only feature brands/trips/products that we use or have tried ourselves}