This is a much requested post so we hope that you like it!
We both loved planning our babies first birthdays and even though our babies turning one was a totally emotional milestone for us both, we made such lovely memories and loved spoiling the babes on their special day (not that they had a clue!) Leo turned one in May and Belle's birthday was a few weeks ago in July. It's actually not that difficult to pull off an Instagram-worthy birthday party, there are just a few main things to focus on. Here's how we put together Leo and Belle's 1st birthdays…
THE THEME
Every great party starts with a theme. Sam decided that she was going to throw a 'Leo King of the Jungle' party in homage to Leo the Lion. Pinterest is great for pulling themes ideas, if you want to throw a similar party, Sam's pinterest board is below. Amazon turned out to be brilliant for this theme – Sam sourced these balloons from there as well as jungle themed paper plates, plastic cups and the cutest animal print kids sunglasses for the party bags.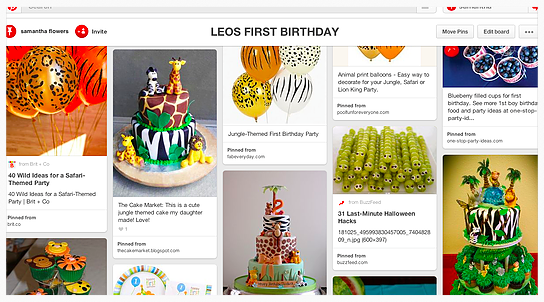 Gemma went for a flamingo theme for Belle's party. Mainly because she saw a cute flamingo cake on Instagram and wanted to copy it, therefore based the whole party around the cake out of laziness!
Gemma then raided
Tiger
. If you haven't come across a Tiger store yet then you must find out where your nearest one is. It's full of brilliant cheap bits and bobs, and weirdly was full of everything flamingo related – paper cups, plates, lanterns, and an ombre cake stand (that I really didn't need, it doesn't match anything, but couldn't leave the store without buying obviously.)
THE GUESTLIST
We both decided to keep the guest list quite small. But then it ballooned. Isn't that the same with every party?! With large immediate families and lots of friends with babies slightly older than ours we both averaged around fifty people. The most important thing though was that everyone there was a big part of our babies lives.
Sam used
Paperless Post
to design Leo's birthday invites – which she then sneakily screenshotted and text out to the invitees (naughty but clever mum hack) whereas Gemma used her super-organisation skills and set up an email account in Belle's name when she was born so that Belle could personally invite all her buddies. She also set up the account so that Belle can look back on when she is older.
THE CAKE
It's got to look good! You'll all look back on those obligatory cake + candle pictures for years. Sam is not a gifted baker so decided to commission that task out to the professionals. Lucky Leo (or actually it was more lucky Leo's guests) were treated to not just one, but two cakes – a jungle themed cake courtesy of
Cakes by Liane
and the tastiest blue ombre cakes made by
Taneets Bakery
.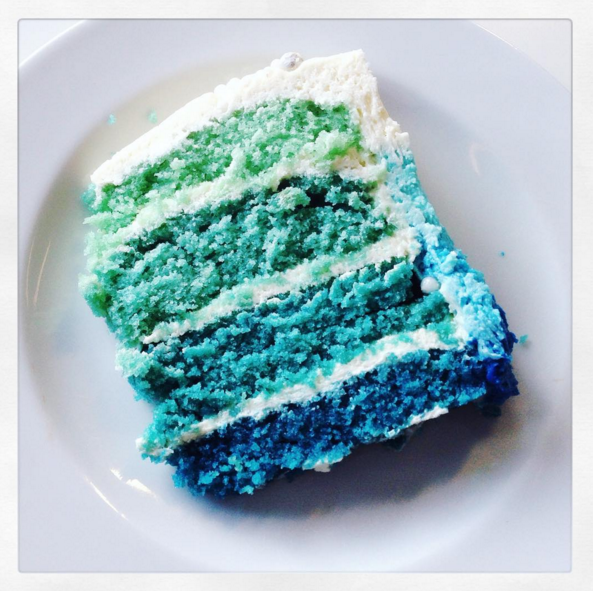 Gemma on the other hand, likes to challenge herself and make her life more difficult!! She really enjoys baking but hasn't had much of an opportunity / any spare time to do it since Belle was born. Gemma found a flamingo cake on Instagram and copied really simple
instructions
. It all looks much fancier/harder than it was! It all went well until her kitchen overheated and everything started to slide off. But with a few skewers discreetly shoved into the cake it survived the heat and stayed in place until it was served. Gemma added a glittery name sign courtesy of
Other Letters.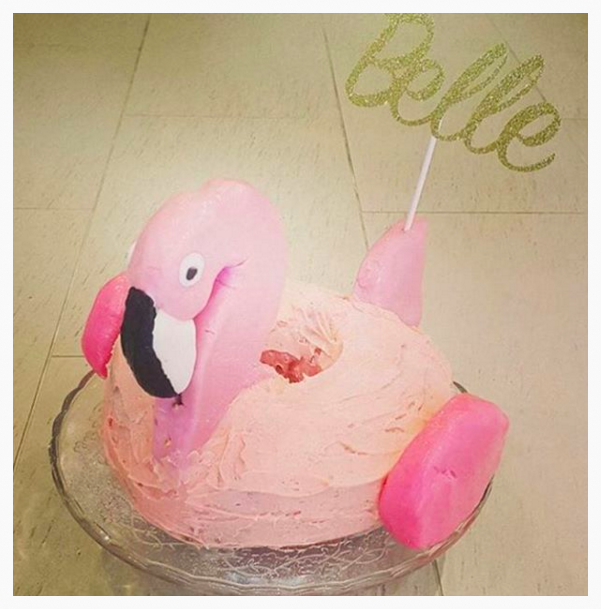 THE EXTRAS
We both played it quite simple and held our parties in the garden. Ok, so we were lucky that our babies have summer birthdays but we basically just bought loads of cheap garden toys (beach balls, paddling pools filled with balls, tunnels- mainly all from Tesco/Sainsburys) and laid it all out in the garden so that they kids could run around and burn off energy. We had mats in the garden so the babies didn't eat the grass, and to keep OCD Gemma happy that all the toys would stay mud and ant free!! The mats were just picnic blankets from Primark and
The Great Little Trading Company
.
We had the food laid out on a tressle table. We didn't go wild with food – both parties were held in the afternoon so we managed to get away with doing an afternoon tea rather than having to feed everyone lunch! The usual finger foods for the kids and babies, and scones and fruit for the adults. We both used paper plates and cups to make our lives easier so we could just throw everything away after.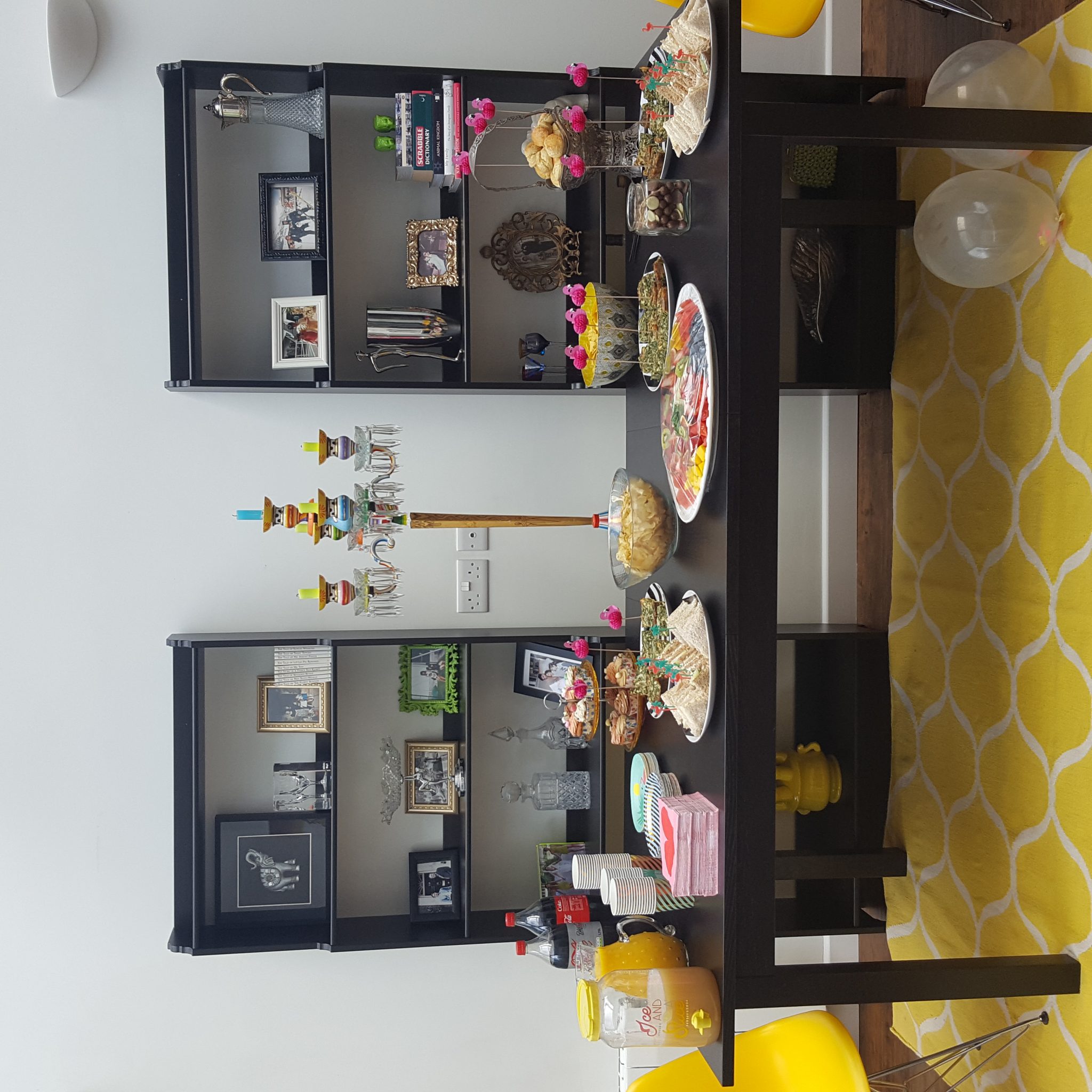 We both invested in garden gazebo's to create some much-needed shade – or shelter! Because we used our gardens as the venues, we both had birthday banners and cake toppers made by the fabulous Instabrand
Other Letters
to jazz the area up a bit. Our top tip here is not to include a number – by keeping it simple and just having their name included it can be re-used every year!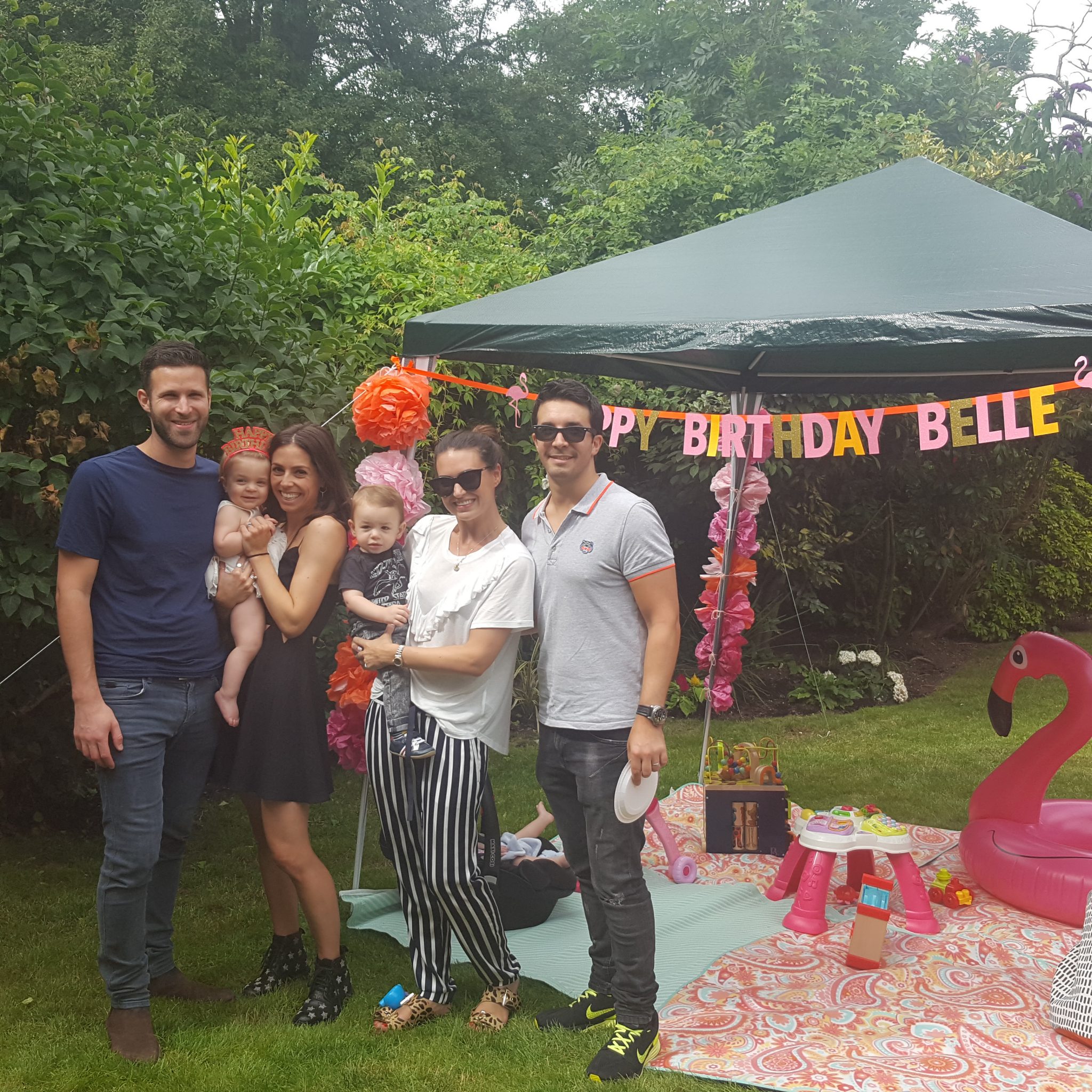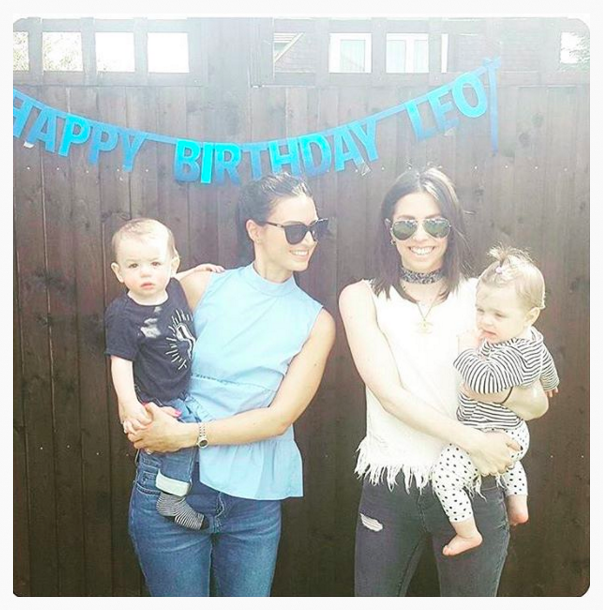 Let us know how your parties went down? Any good mum hacks that made party planning easier? Let us know via
email
or on
Instagram.