We're totally nosy and so interviewing fellow mama's is no hard task especially when it comes to all things pregnancy/birth/parenthood. There's never too many tips to pick up! The thing is though, as with everything we post on This is Mothership, it has to be relevant to you – and hopefully make your life a little easier – whether that's a speedy beauty trick, fab coat or a bit of advice to make you feel better at the end of a long week.
With this is mind, we spoke to Frankie Bridge. Singer in The Saturdays, she's now a mama to two little boys Parker (3) and Carter (10 months) and one of our mama style icons with the whole off-duty look thing nailed. Frankie has openly discussed her battle with depression and is an ambassador for the mental health charity 'Mind.' She was slated in the press for putting on weight when she was pregnant. Because, you know, that's not normal. Ugh. We asked her some quick-fire questions (as we know you don't have time to read an essay!) and asked her how it feels when your body is changing out of your control – and everyone has an opinion on it. If you're going through something similar we hope her words of advice help.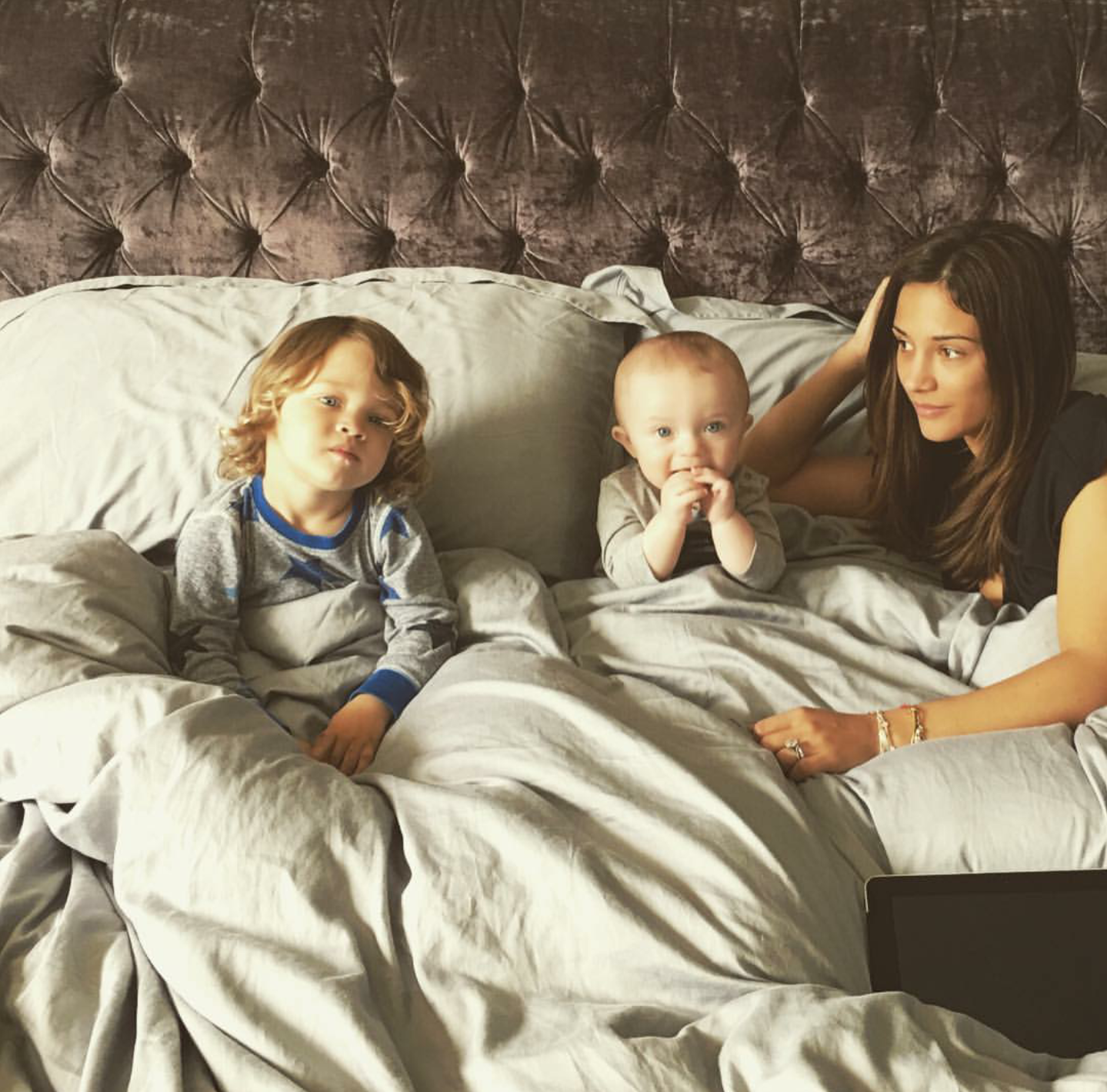 Image: Instagram @FrancescaBridge
TIM: What was the first thing that you ate after giving birth?
F: Chips! They were all that I could face.
TIM: Where were you when you found out you were pregnant?
F: At home, both times. I don't think that I could have kept it to myself if I had been anywhere else.
TIM: What's the most essential item in your baby bag?
F: It's hard to chose! I still take everything but the kitchen sink! Baby wipes are a lifesaver in many situations though.
TIM: How would you describe your 'mum uniform'?
F: Gym wear, whether I've been in the gym or not! Or if I can be bothered then I'll thrown on a pair of jeans, trainers and a cashmere jumper. It makes me feel I made an effort!
TIM: What surprised you the most about becoming a mum?
F: Motherhood is emotional! Everything makes me cry! Good and bad! I've learnt so much from becoming a parent, about what the really important things in life are – and basically, if my two boys are happy, then I'm happy.
TIM: How did you feel about your body during and after pregnancy?
F: I found it really hard adjusting to my body changing and feeling out of control. But also amazed at how adaptable our bodies are! I still don't feel used to the way I look now but have worked hard to get to this point so I'm proud of myself!
Don't listen to the others, you're creating a new life, you're entitled to look however you want!