If you don't know that we're big-time Homesense fans (Gemma in particular could be called a little obsessed) then where have you been?! We've both been shopping there for years, and Gemma remembers the first thing she bought there 9 years ago – an ottoman that is still in her home now in case you were wondering!
It was the most exciting day when Homesense emailed us to ask if we'd like to work with them on a little shopping trip to show just how amazing their selection of storage is.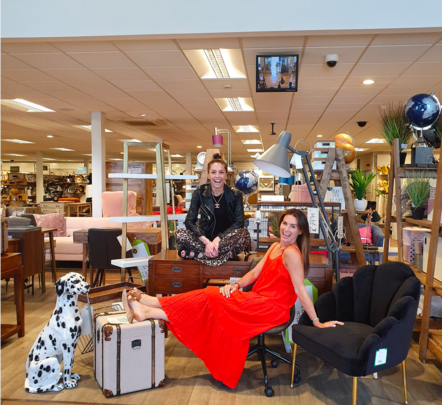 For those who haven't ever stepped foot inside a Homesense, you're missing out. It's a treasure trove of big name brands but at up to 60% less. While we were on our storage mission we we're tempted by a pair of amazing chairs (ahhh that black velvet chair in the pic above!) but we stuck to our plan and went to look for storage solutions to organise Gemma's kitchen toy chaos and Sam's fancy new utility room that she's promised to keep organised.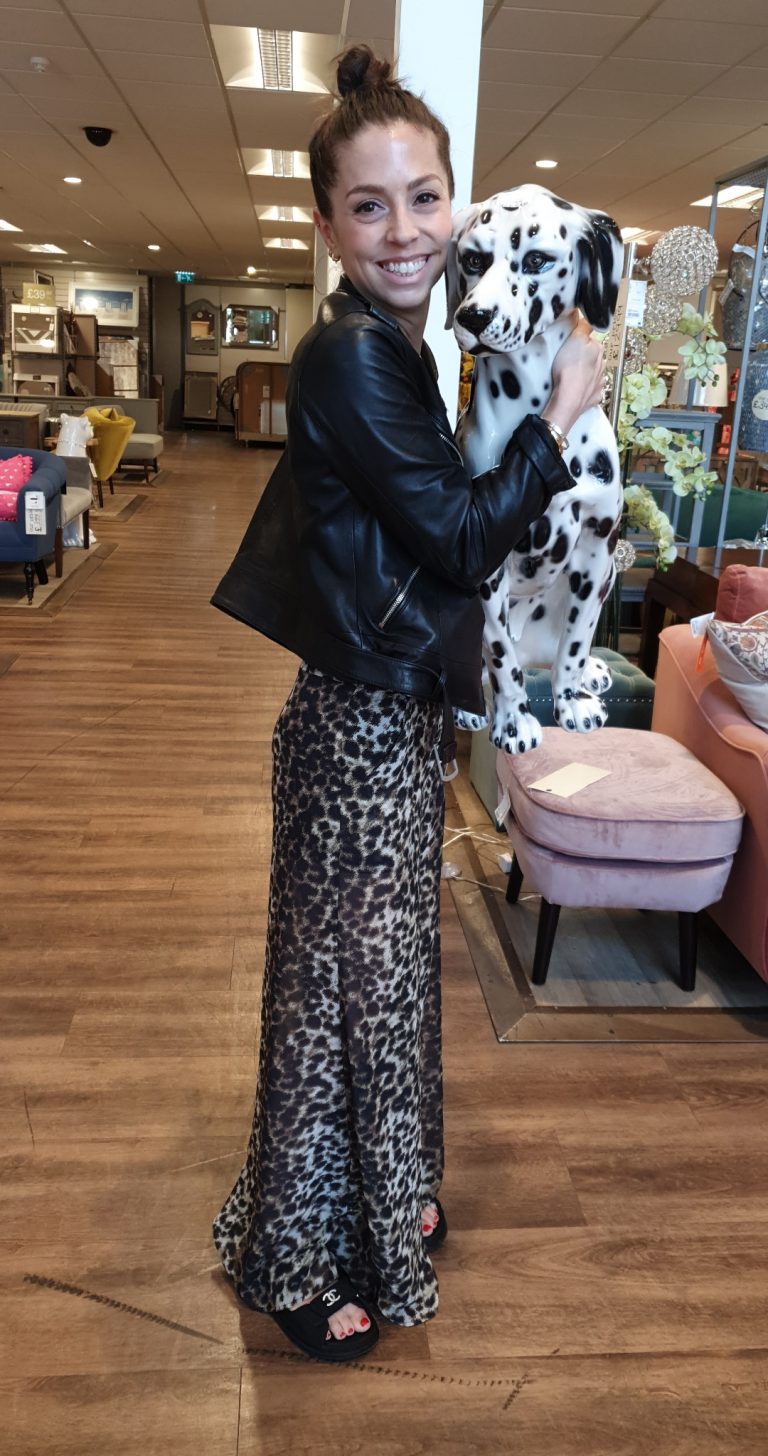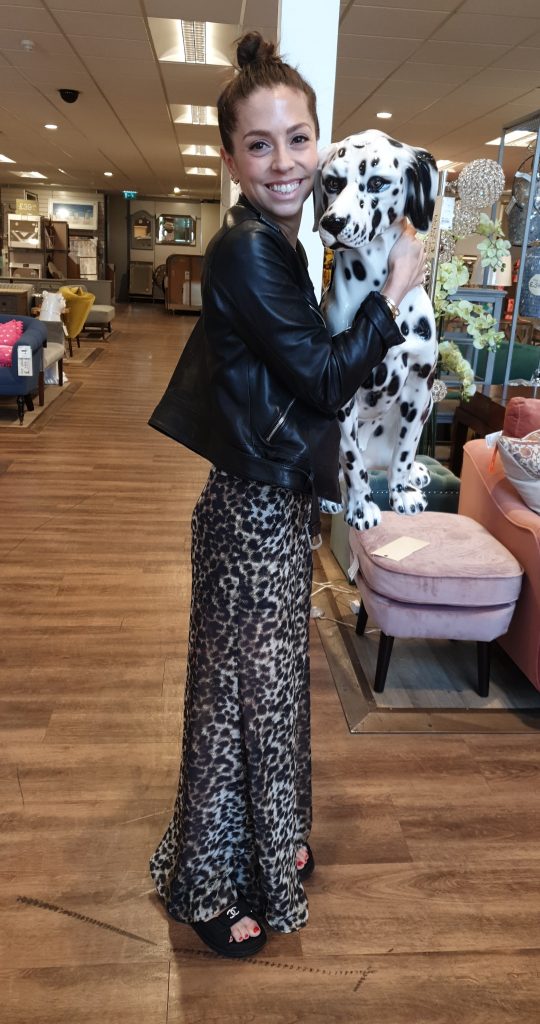 Gemma's playroom has spilt over into her kitchen and she was on the lookout for a chic cabinet that didn't look too 'kiddy' to store all of the big toys like board games and jigsaws. When she first moved into her home just over a year ago, she stocked up on loads of these baskets and the toys have been in here. Now that the kids are older, it needed to be organised so they could access them more easily. The new cabinet is in, and the storage baskets have been moved upstairs and now hold the kids laundry!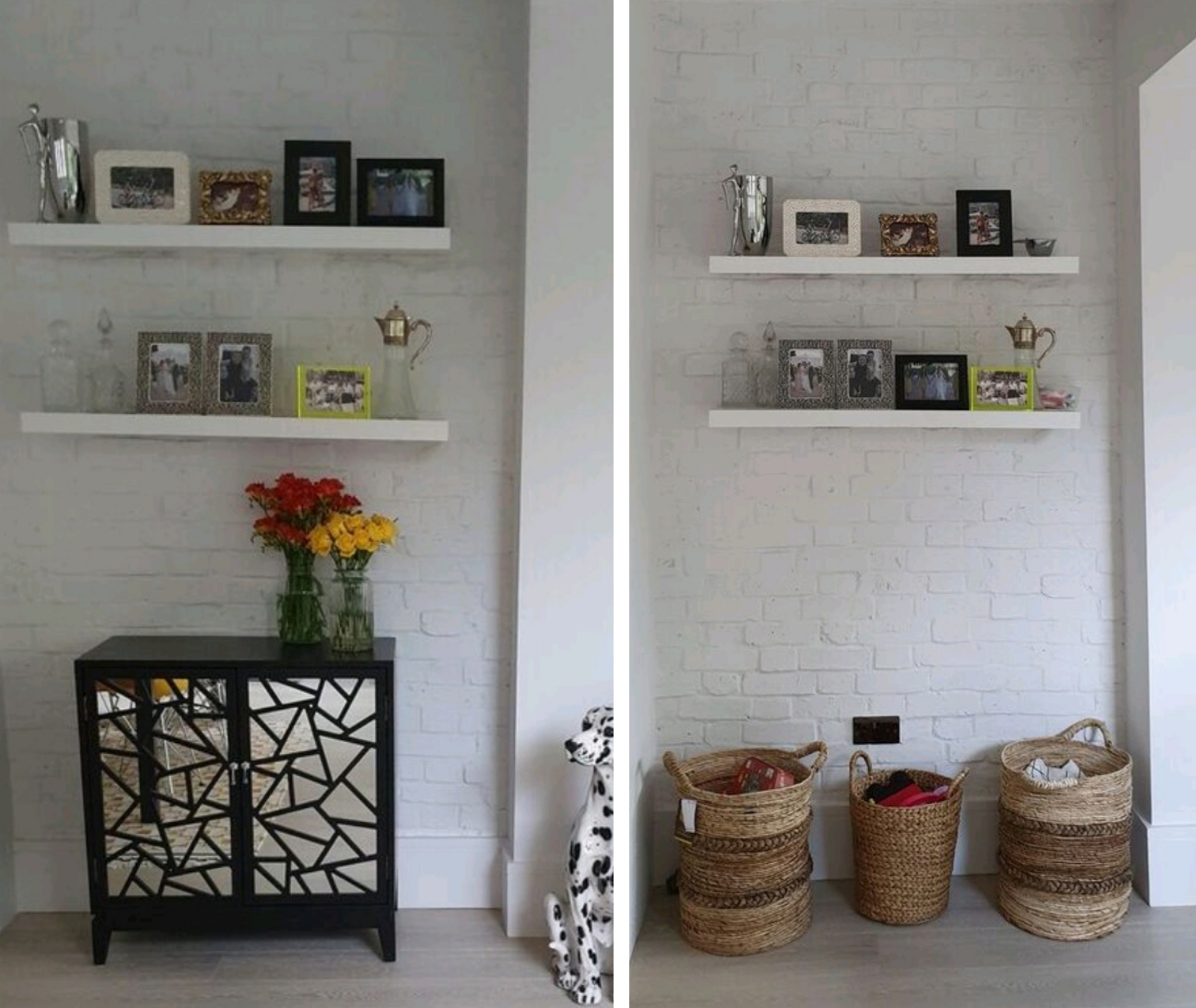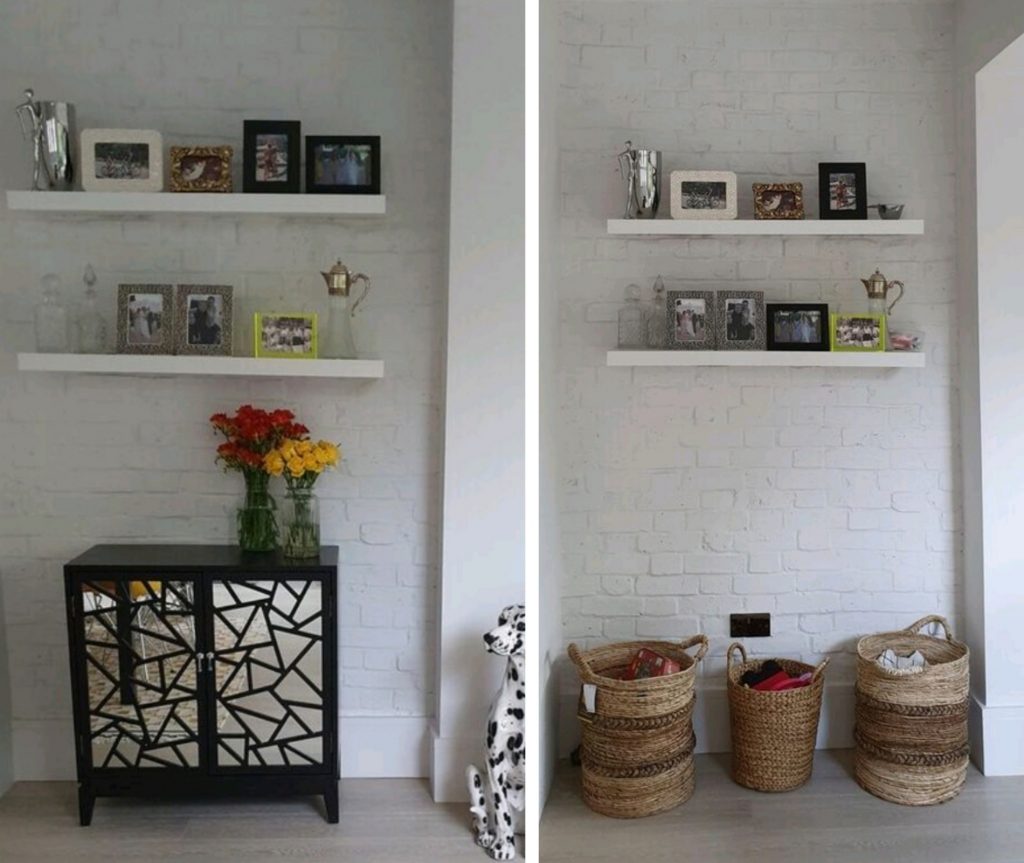 You never know what you'll find in Homesense as they get new deliveries weekly, but this black wooden mirrored cabinet sits perfectly in her kitchen, matching her black wooden dining table.
When it comes to storage in Gemma's house, the storage baskets in her kids bedrooms are mainly from Homesense, as are the storage boxes under the tv in her living room. But she has a few big wins, like the giant grey sofa in her kitchen that she found a week before Ace was born for £400, and her emerald green armchairs.
For Sam's utility, she needed storage to keep the new cupboards organised. Also, we had a Kardashian-esque pantry in mind when styling this up (although on a much smaller scale and budget – lol) We found these big brand air-tight storage jars massively discounted that are the perfect solution to keeping food items like biscuits, pasta and kids snacks all stocked up.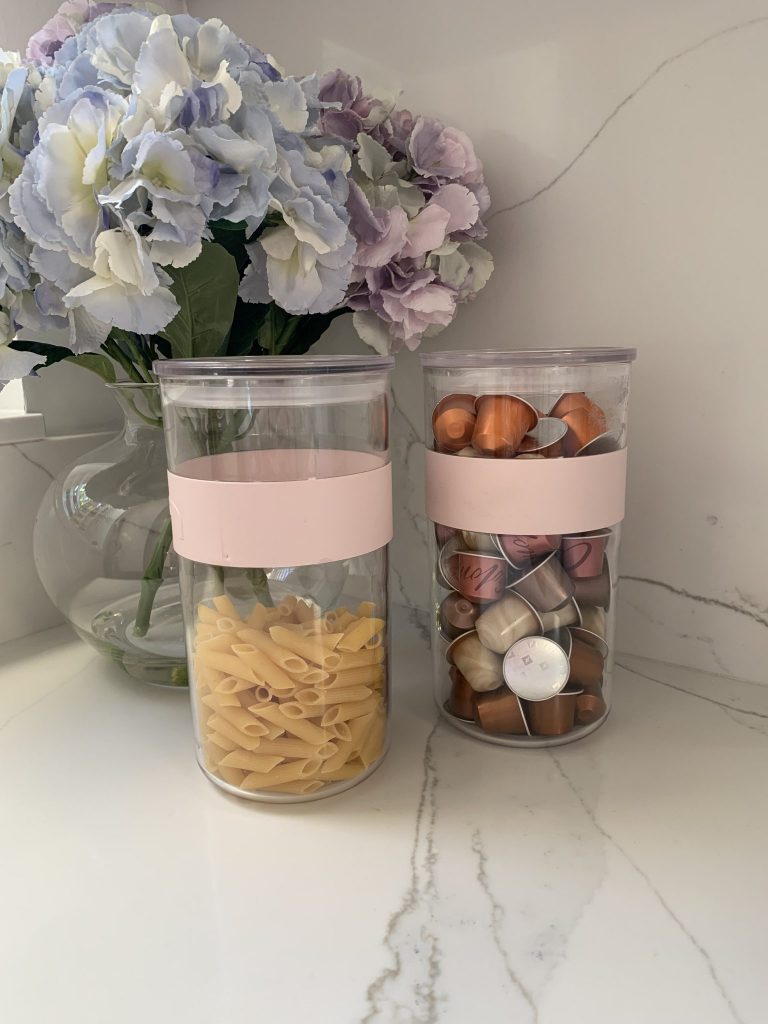 Oh, and not that he was really a storage solution, but Danny the Dog came home with Gemma too. Ooops.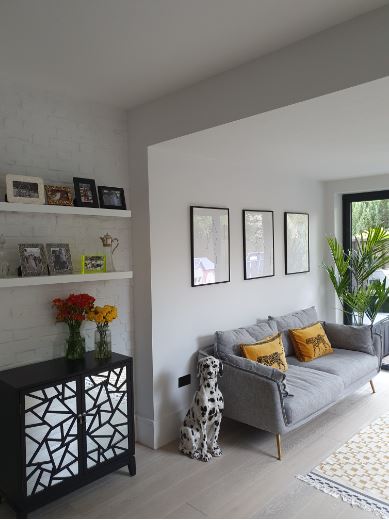 Find your nearest Homesense store: http://www.homesense.com/find-a-store.
THIS POST WAS WRITTEN IN COLLABORATION WITH HOMESENSE, BUT AS WITH EVERYTHING, WE WILL ONLY POST ABOUT THINGS WE LOVE & USE.