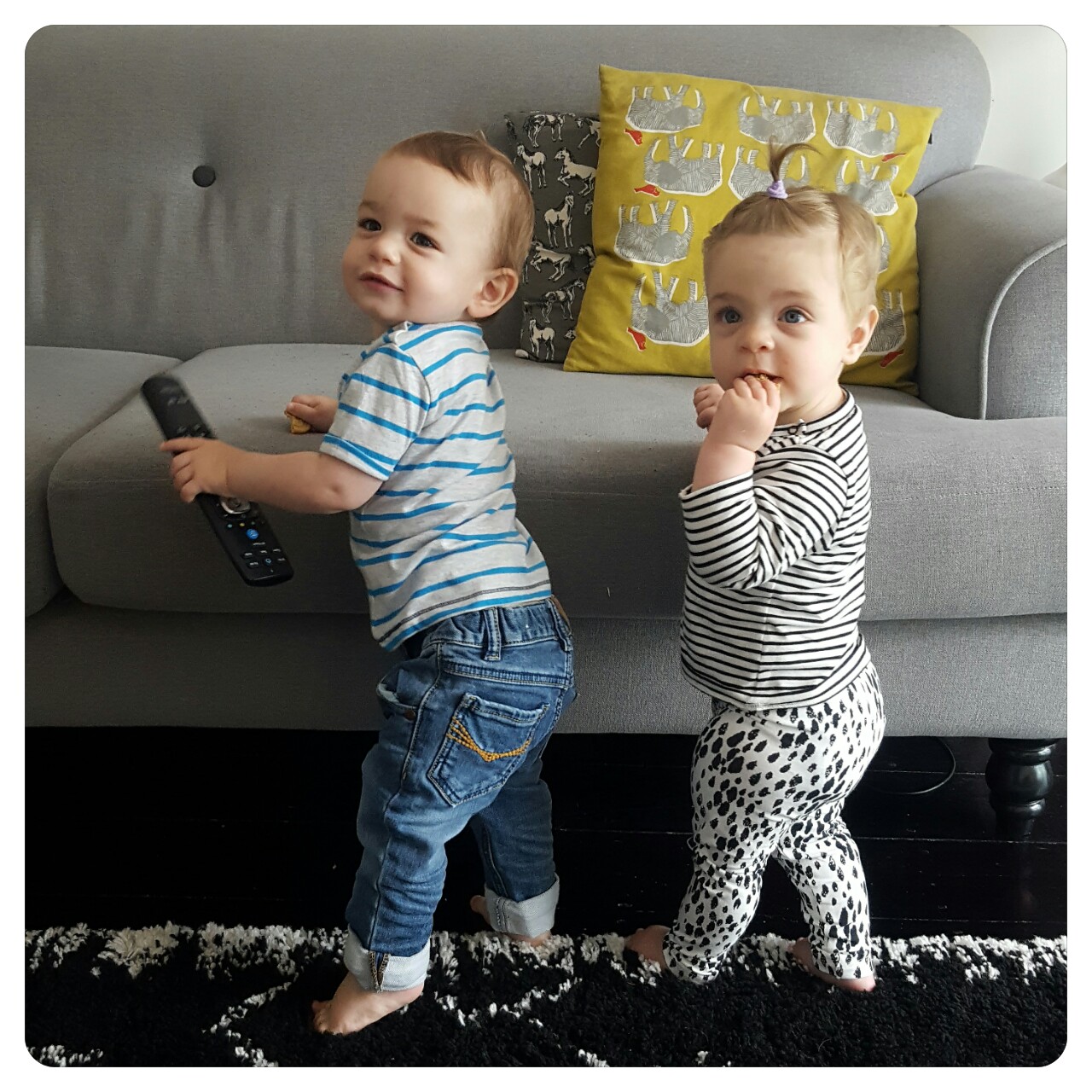 We don't know how our mums did it. By 'it' we mean parenting without an iPhone. We can't even fathom it. How did they find out what to do to make their baby sleep at 3am without Google? How did they panic order nappies at 11pm without Amazon Prime? How did they soothe their babies to sleep without the white noise app?! Quite frankly, it isn't worth thinking about. Thank god then that we're parenting in the 21st century. These are the apps that have made our lives easier since Belle & Leo. Let us know if there's any that we need to make space for on our phones…
This is pretty much a life saver! Ever found yourself out and about with your baby and then you smell that dreaded smell?!! Put in your location and this will tell you where the nearest baby changing facility is to you, with reviews on what other people thought of it – brilliant. The app has been going for a few years but isn't the fanciest app but it does the job. If you use it you should rate the places to help out fellow mums in their time of need.
Do you wake up thinking 'Oh my, I have an entire day ahead to entertain my baby.' Then you need HOOP. Their mission is to help families entertain their kids. It's really simple – download the app, put in your location and it will come up with a list of classes/activities to do in your area. It tells you whether the class is a drop in, if it's free and what age range it's suitable for.
You pay £79 for the year and can get pretty much anything in the world delivered to you the next day. They also offer same day delivery if you live in a major city. We aren't really even exaggerating – from trampolines, to nappies, to make up, to food, to shower gel to formula. They. Stock. Everything. You can also watch films and TV programmes through it – hello, new season of Suits!
You know it's a good one when Sam relegates Asos to the second page of her iPhone to make space for this on the home page. Literally a life saver for working/busy/any mums, order your food shopping on the go. Suddenly remember that you're all out of toilet roll whilst you are sitting on the loo? Add it to your basket before you forget (because let's not pretend we don't all take our phones to the toilet!)
One for the new mums. Will your baby on sleep with white noise but you can't face wandering the streets with old Ewan the Sheep attached to the pram? Download this app that we first discovered on BBC News. Packed with all manner of noises, from vacuum cleaner to womb to hairdryer (Leo's personal fave) people might give you odd looks when you walk past but you'll finally be drinking a hot coffee while pushing a sleeping babe so who cares!
We love Annabel. She taught us how to cook. We mean it. We'd never made a white sauce for a lasagna before she taught us. Despite the fact that her cheesy fish pie for six months olds requires seven pans and all the utensils you own, she knows her stuff.
This was the most useful app when our babies were born. It's important to keep a mental note of everything your baby does (wees, poos, eats, sleeps etc etc), except it's pretty much impossible to keep a mental note as your brain is like mush. With this app you just press the 'wee' button, or the 'poo' button every time it happens and it notes the date and time, and gives you a summary at the end of the day. It also tracks your babies growth and you can note down the vaccinations your baby has had. It's like a virtual memory box, when yours has gone on vacay.