Back in September we decided we needed as escape and to have one last holiday before the summer was officially over. We have never done the 'kiddy resort' holiday and so thought it was worth giving it a whirl to see if it really was as easy a holiday as everyone made out. We went to Martinhal in Cascais, Portugal and were lucky enough to have 7 days of glorious sunshine plus, because the schools had gone back, it felt like we pretty much had the resort to ourselves! It also looks super chic and not too 'kiddy.'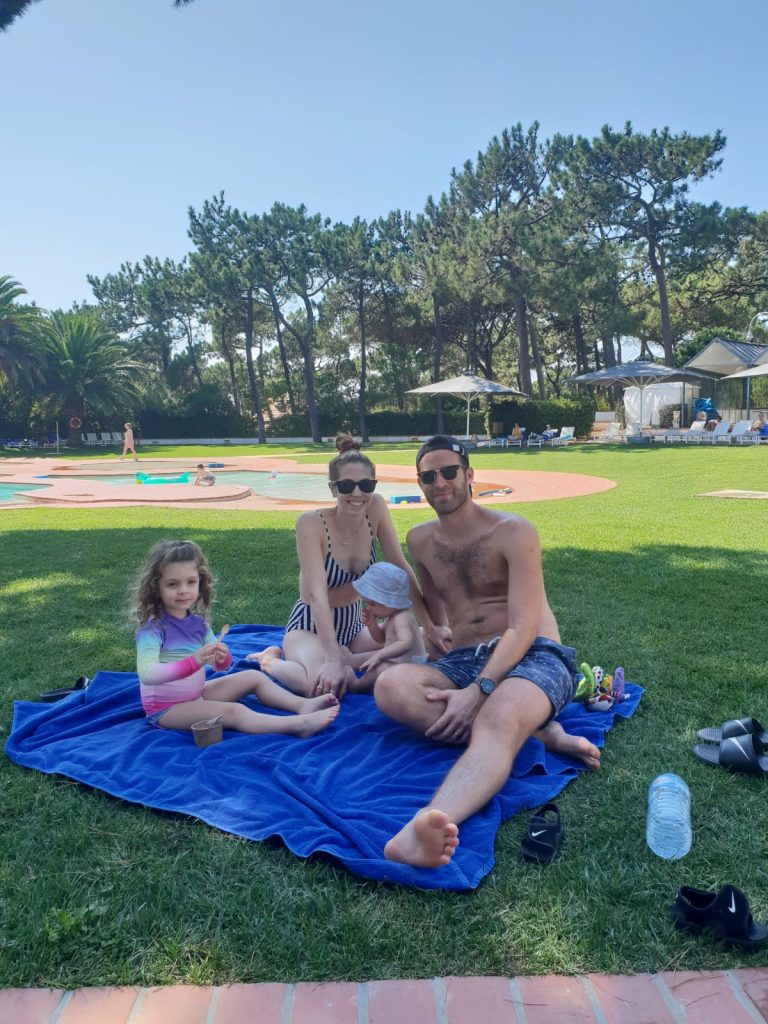 I had a quick look on the website before we left to see what the hotel supplied and it turned out to be pretty much EVERYTHING. So much so, we only brought one suitcase between the 4 of us. When I say 'everything' I mean cots, stair gates, bed guards, tupperware, toys, dressing gowns, flip flops, steps so the kids can reach things, video monitors, blackout blinds, bikes, bikes with carts attached so you can cycle around with your kids….. You catch my drift. Holidays like this are so popular because it makes your holiday as simple as possible. You can even hire a buggy when you get there!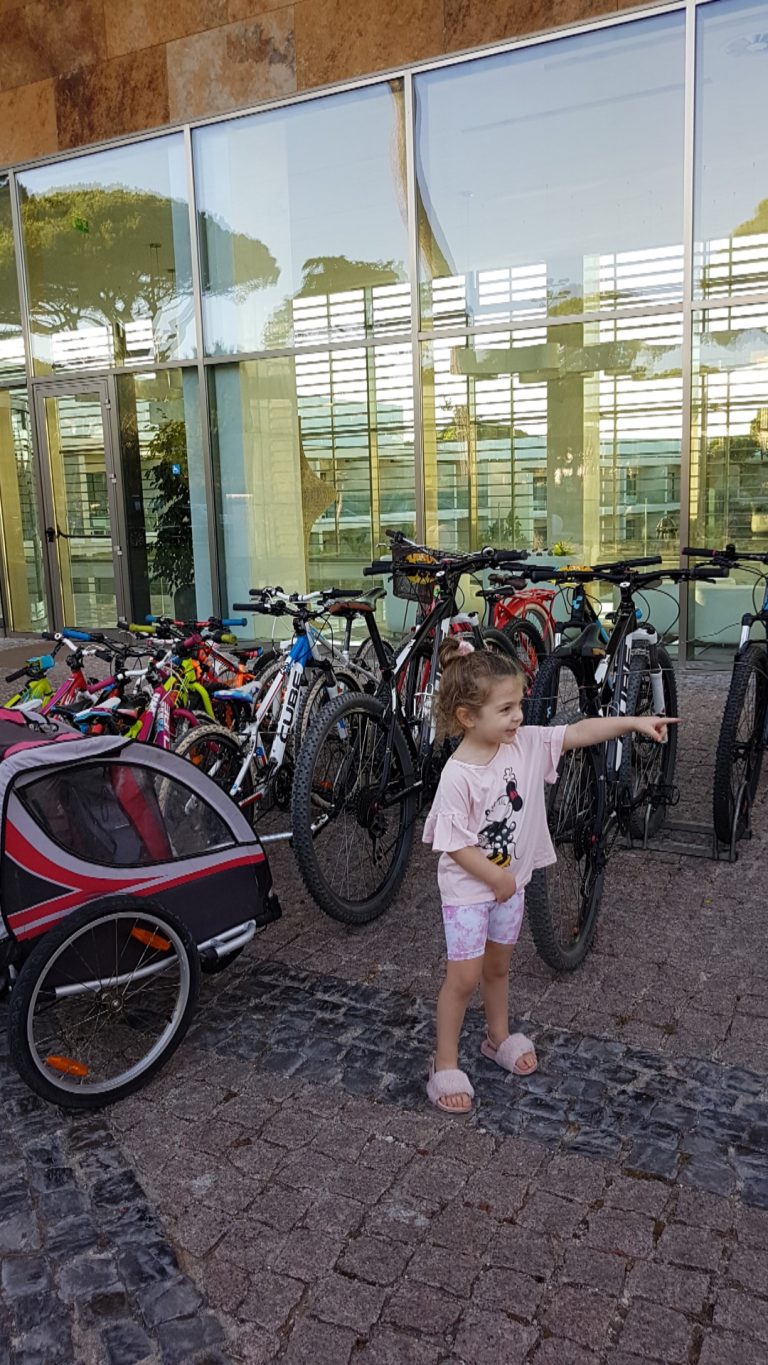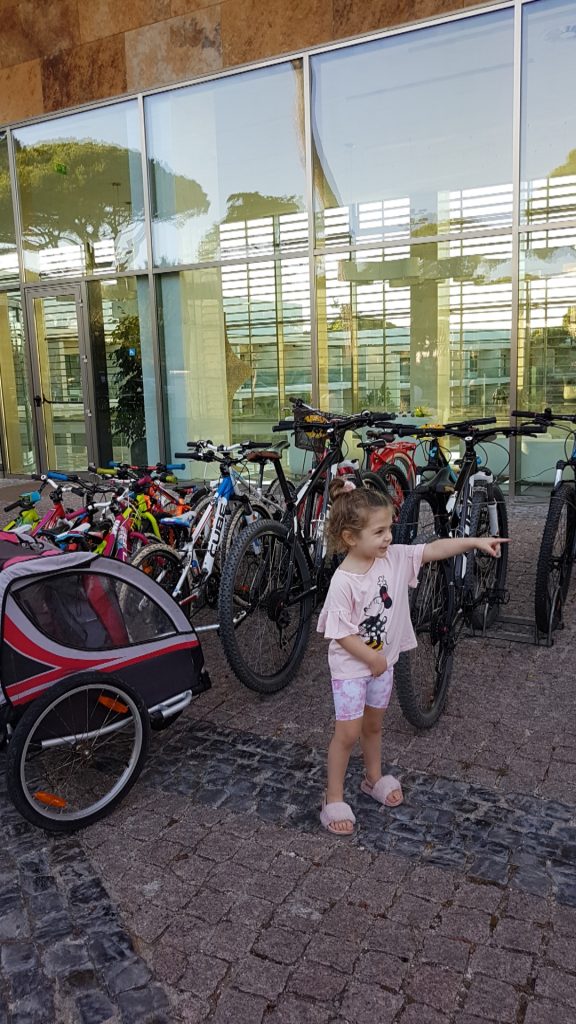 SLEEPING
When went there with our friends and their son (shock, horror, Sam and I also have other other friends!!) and when we first arrived we stayed in a 2 bed villa. There are pros and cons of staying in a villa – Amongst lots of the pros, the ones that stood out the most were that you only need 1 babysitter who didn't have to sit in the kids bedroom, the kids could play in the private garden, and we could cook all the meals for the children and ourselves. We stayed in a few nights, cooked a feast (obviously I didn't do any of the cooking…) and then sat in front of the TV. There wasn't the pressure of going out for dinner every night. The only negative I can think of is that it was a 2 bed villa, so we shared a room with both our kids, which wasn't ideal as poor Ace wasn't feeling so good so was up loads in the night, which kept everyone else up.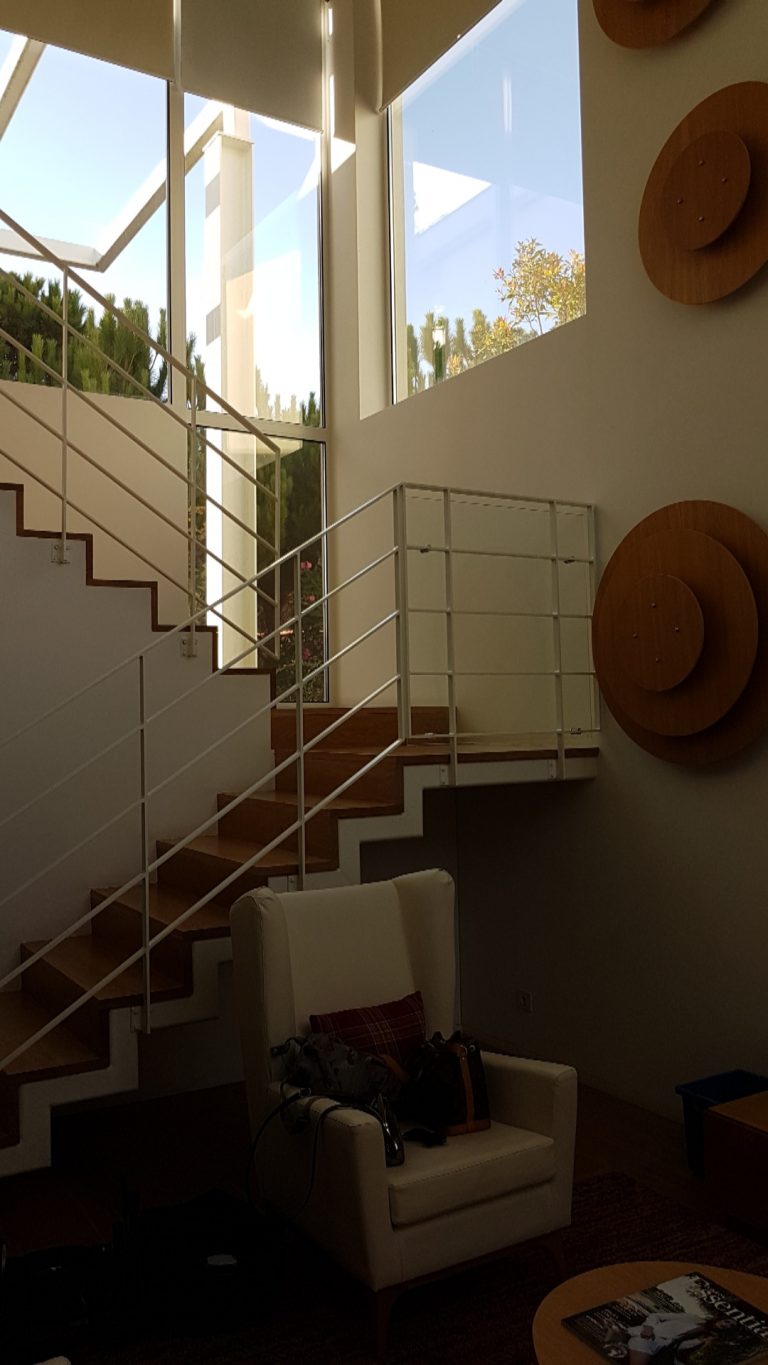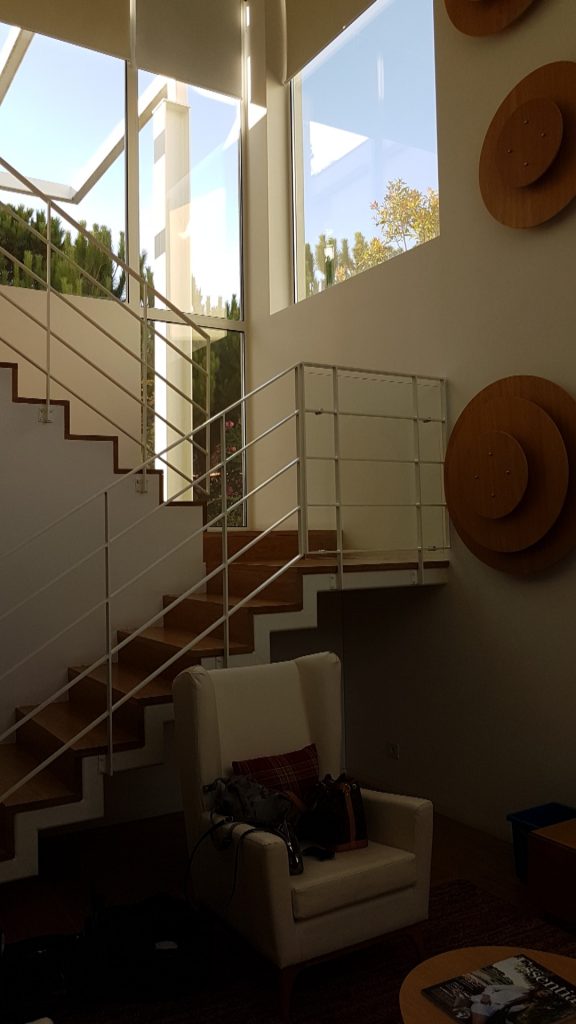 The villa was lovely. Floor to ceiling windows, a fully equipped kitchen, even with Tupperware – it's like they wanted you to take it to breakfast and fill them with snacks for later in the day 🙂 A small garden with a day bed and super king size beds. The only thing missing was a bath but they provided baby baths that could be placed in the shower easily.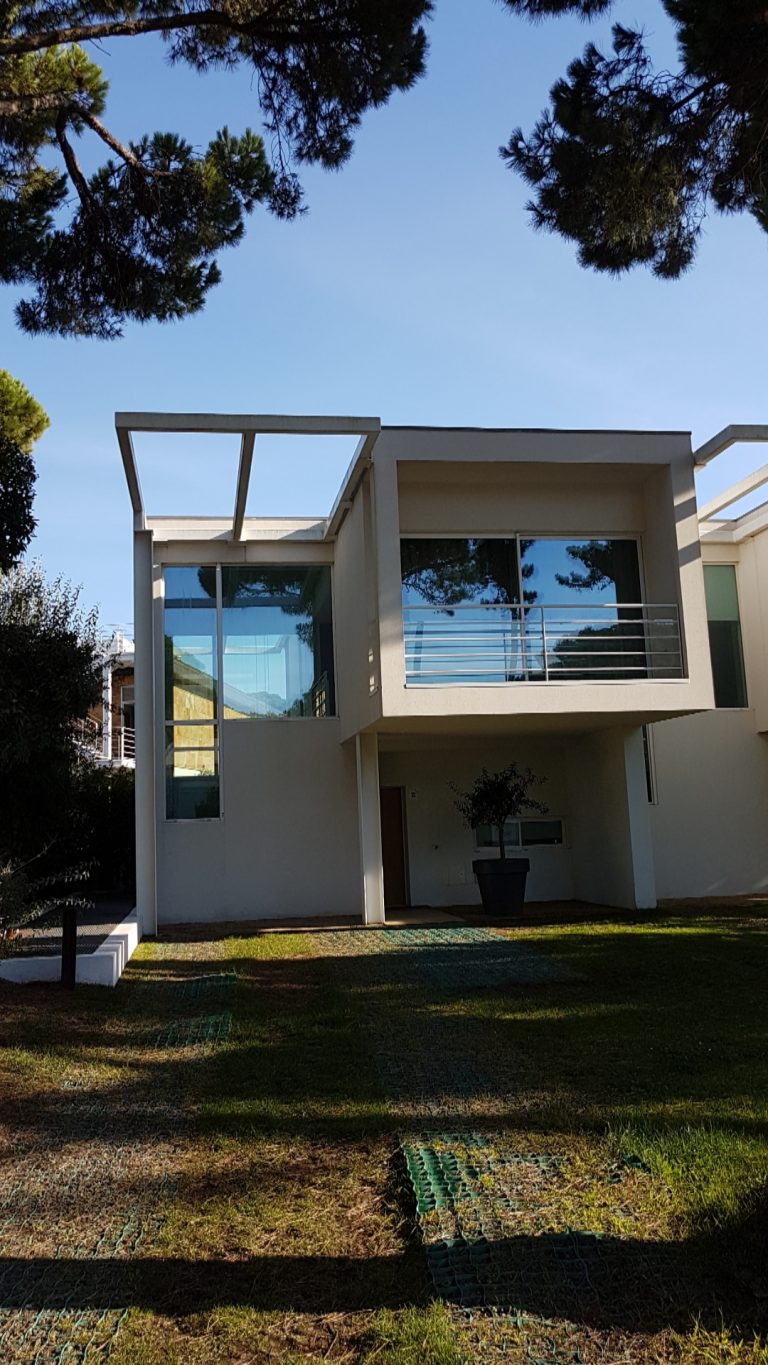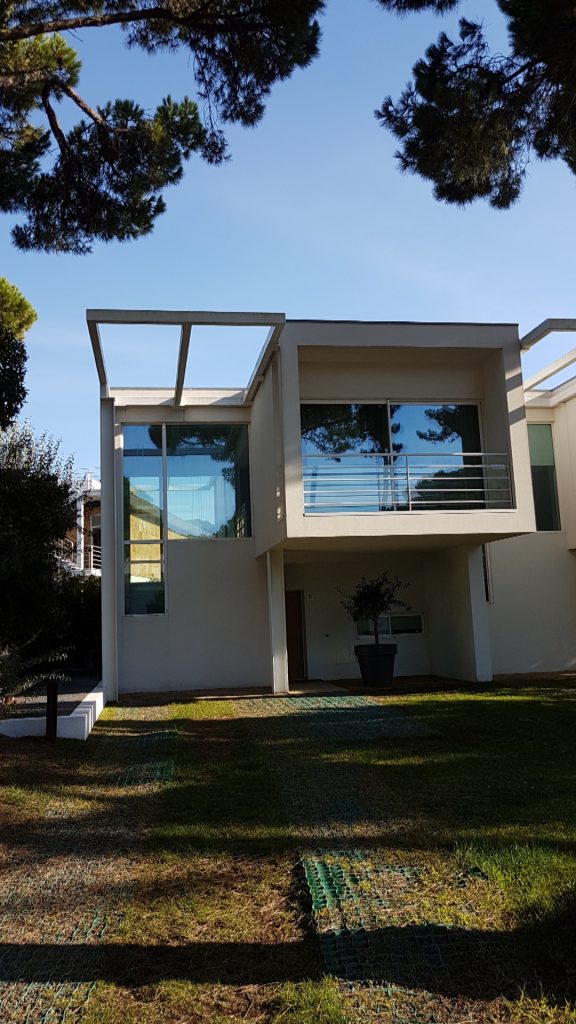 After a few days in the villa we moved to the hotel with adjoining rooms, because Ace (and all of us!) needed sleep. The rooms were huge. Ours overlooked the spa pool and garden which was lovely. A huge balcony (perfect for a mid afternoon snooze whilst your baby sleeps indoors) and an even bigger bathroom with huge bath and shower. The beds were so comfy, and they had a sofa bed that Belle slept on.
EATING
When we were in the villa we ate in most nights. There are 2 restaurants to chose from in the hotel, and you can also get some food around the pool. The pool menu was best for the kids so we usually gave their dinner while sitting on the sun loungers.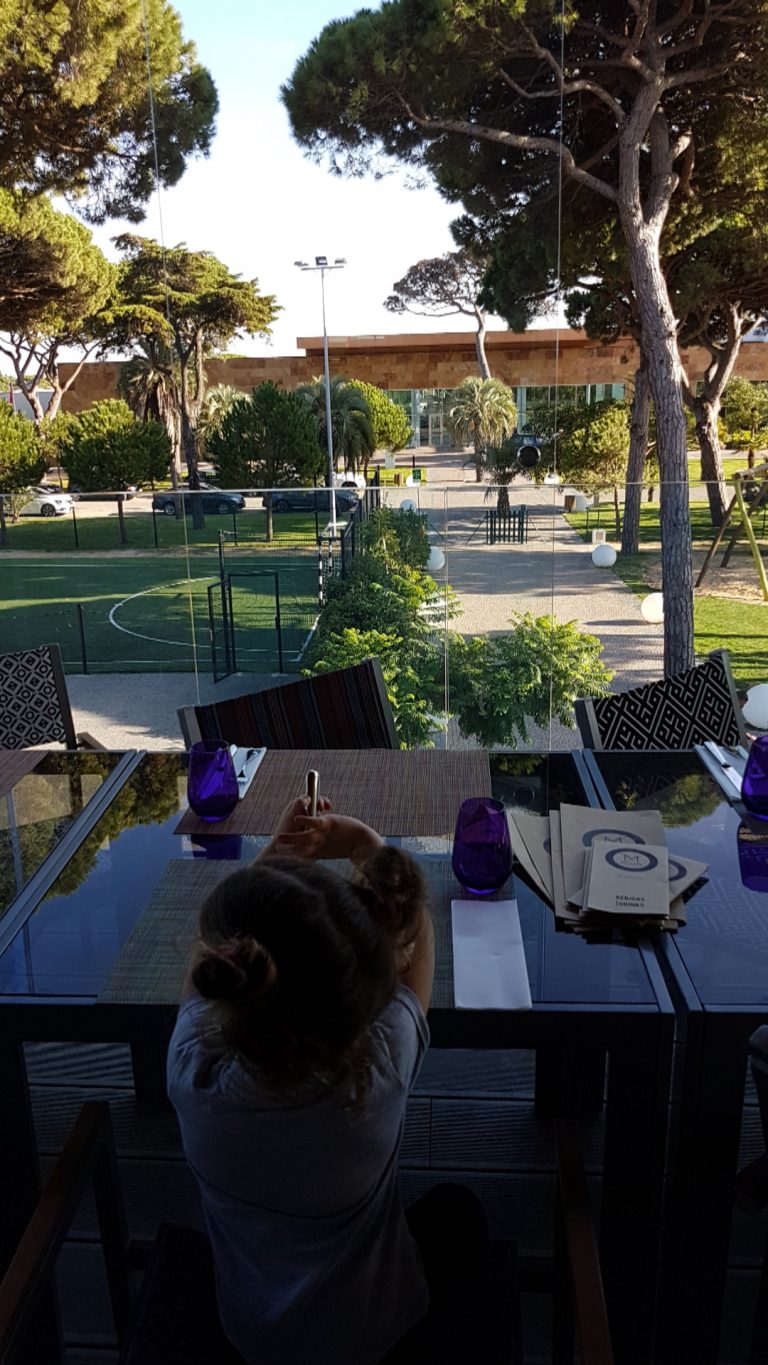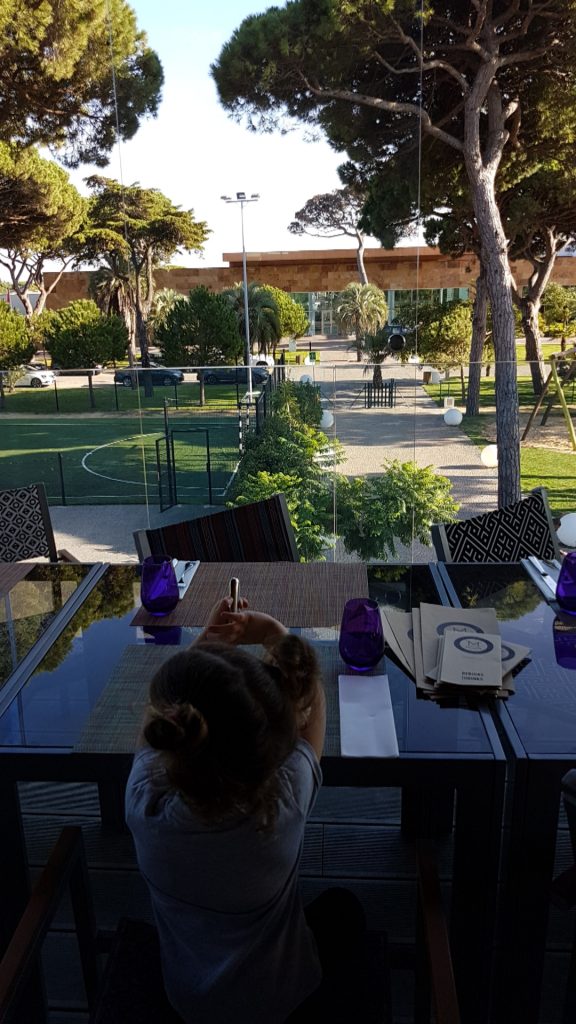 Then we'd escape to the O Terraco restaurant for our dinner once the kids were asleep. The steak was amazing!!! We sometimes also ate in the M bar which was great for snacks and a more casual vibe.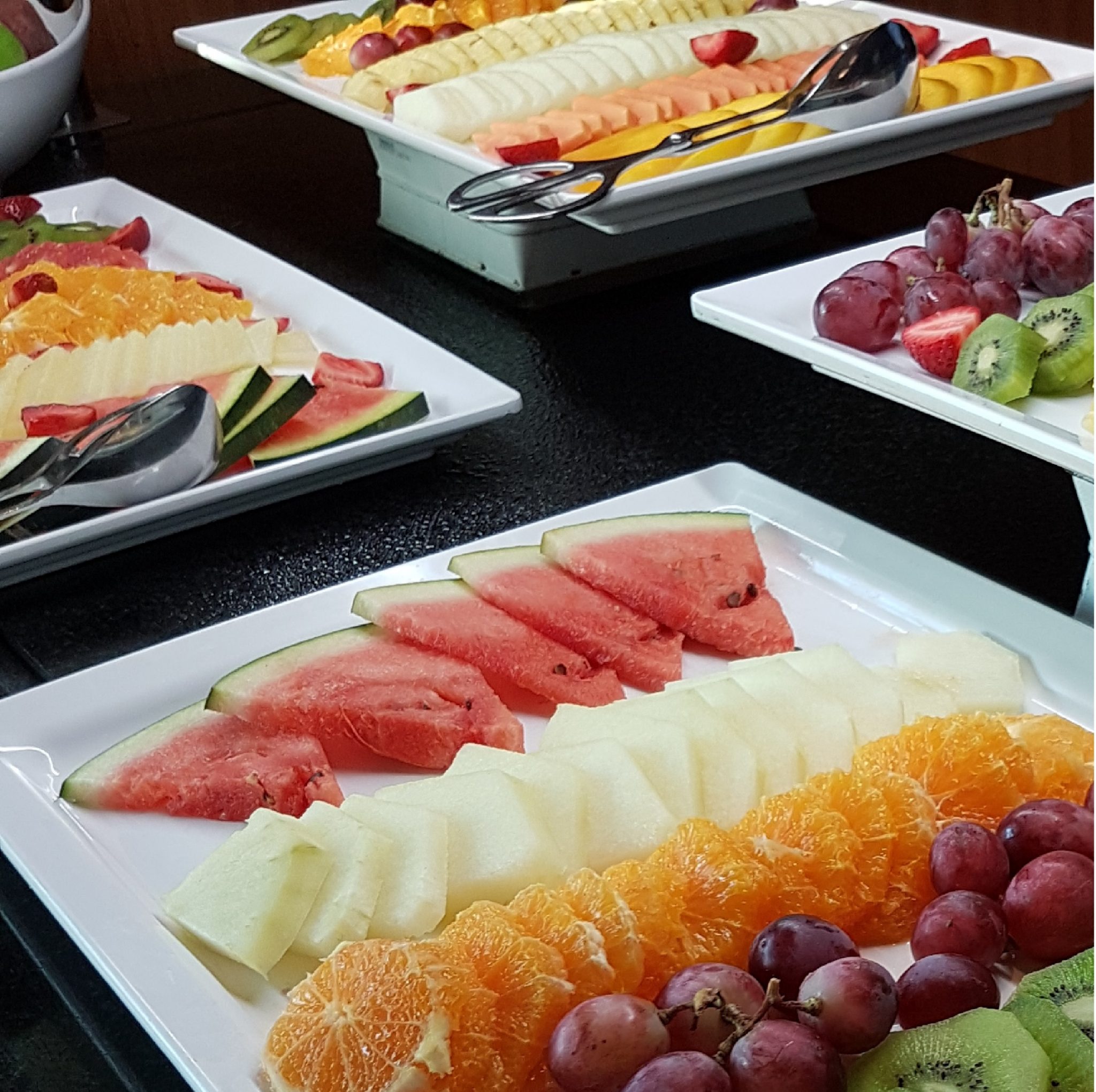 THE KIDS
This hotel is SO well catered for the kids, but we never felt like it was overrun with children or primary coloured plastics. It's so chic! There is a grassy area next to breakfast with a playhouse and some toys, so you can have a peaceful breakfast while the kids play right in front of you.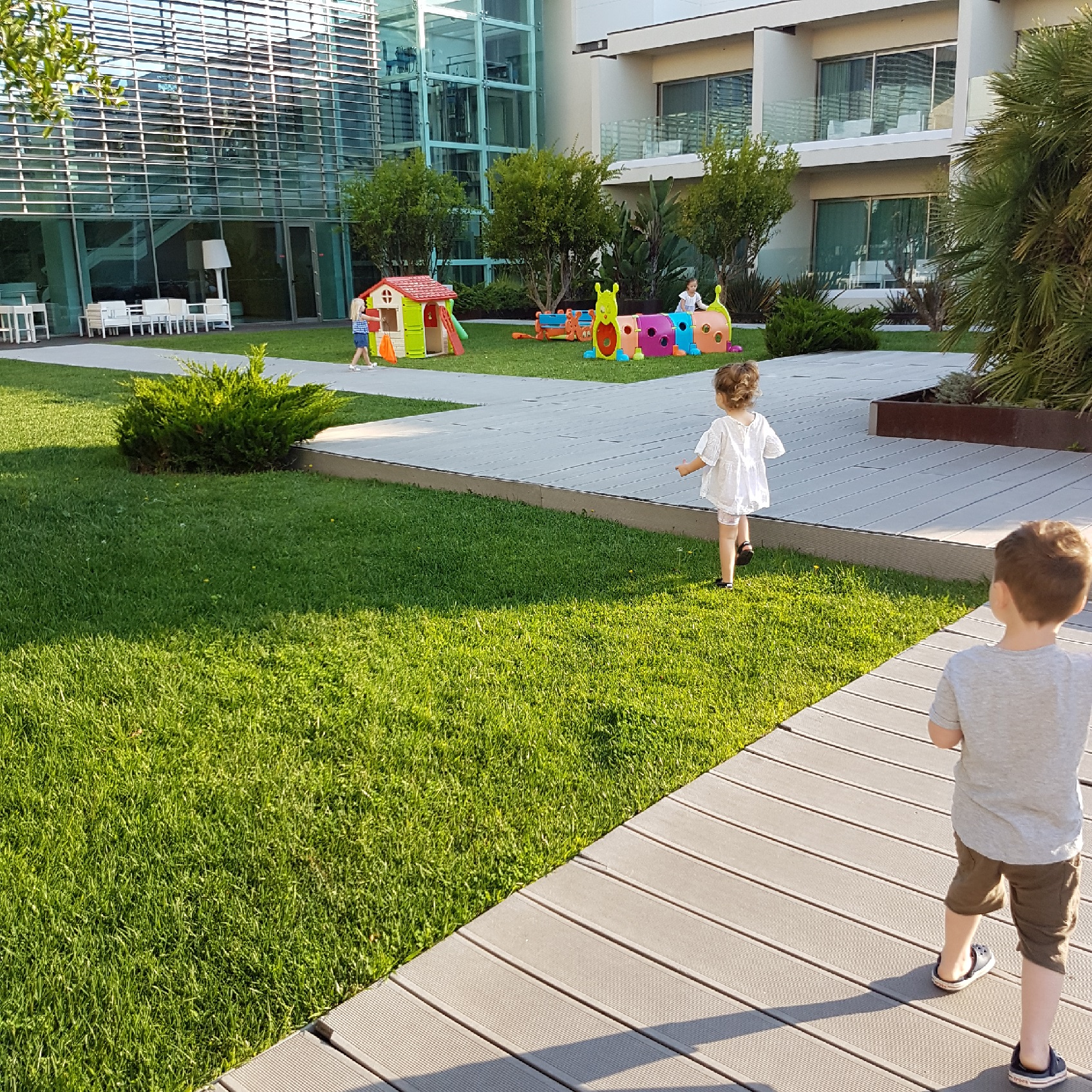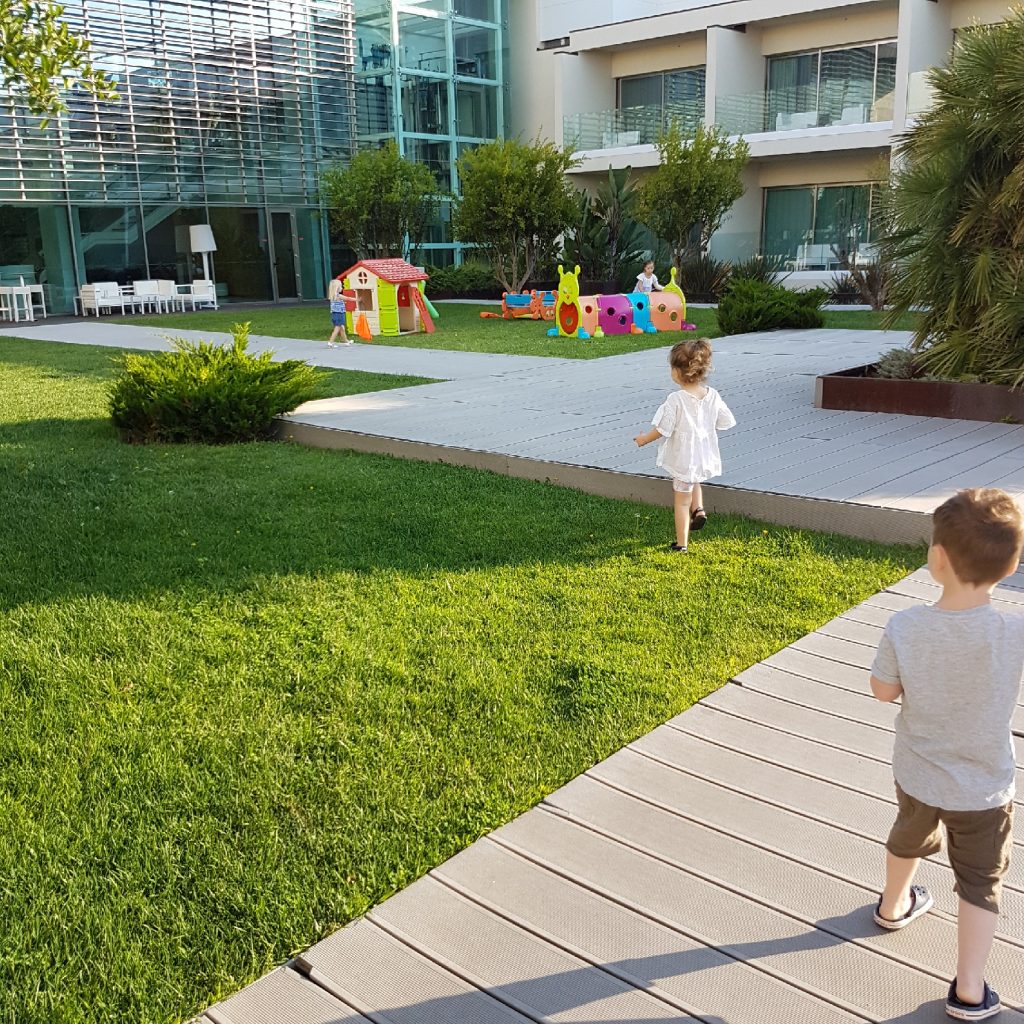 The kids club was included in the price of the stay so you could use it as much as you like. Our kids enjoyed it so much that they asked to go every day. Loads of staff (Belle loved Ruth and Anna in particular,) spotless, so many toys and they fed them a super healthy lunch there everyday. Just outside the kids club was a huge shaded grassy area covered in trampolines, swings and various toys, with huge beanbags dotted around. So we got to lay down on the beanbags to top up our tan whilst the kids ran about. This area was gated so they were totally safe.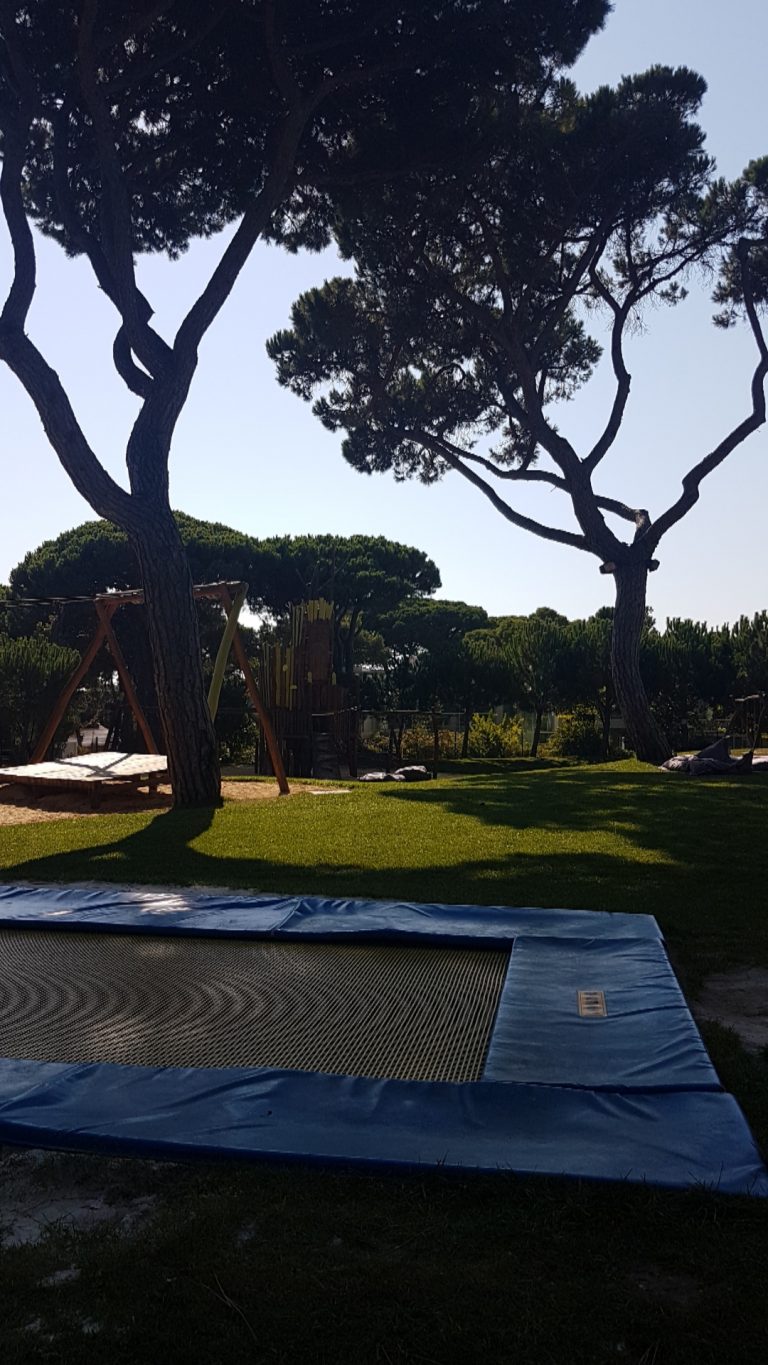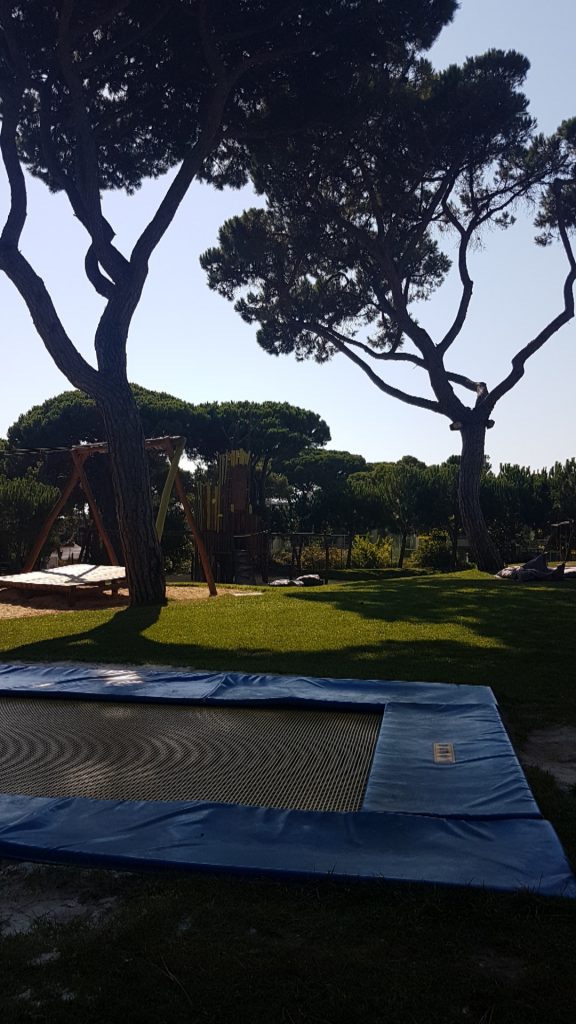 AND THE REST…..
We didn't end up leaving the resort once, in our 7 day trip! But we didn't get bored as there is plenty to do. There are 3 pools (one main outdoor pool, one indoor heated pool and another in the spa.) The spa was lovely but (and this could be seen as a positive and negative) kids were allowed in the spa pool. So it was lovely because I had a daily swim in there with Ace, but when I went for a massage and was so looking forward to peace and quiet, there were other kids in there splashing about.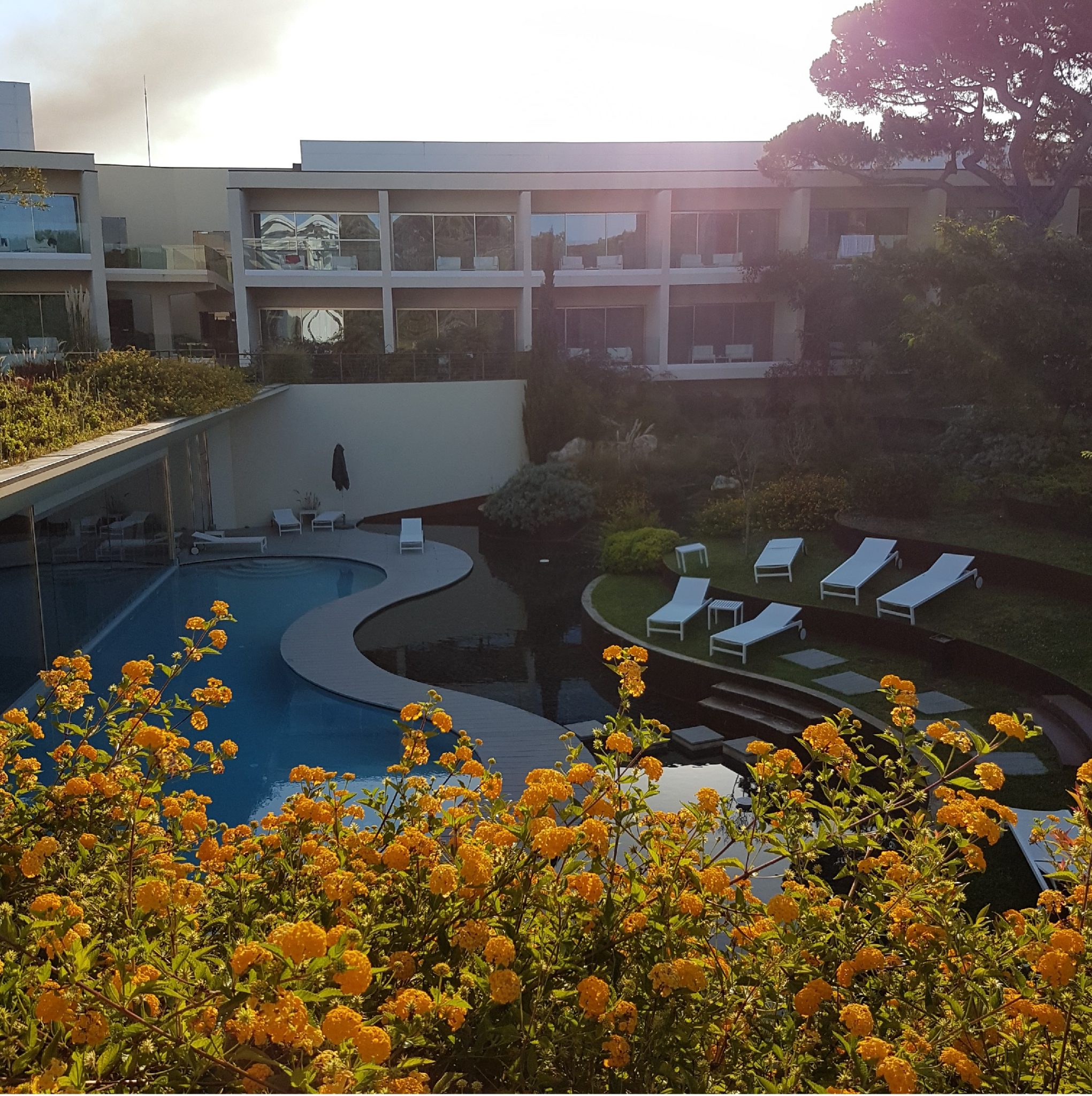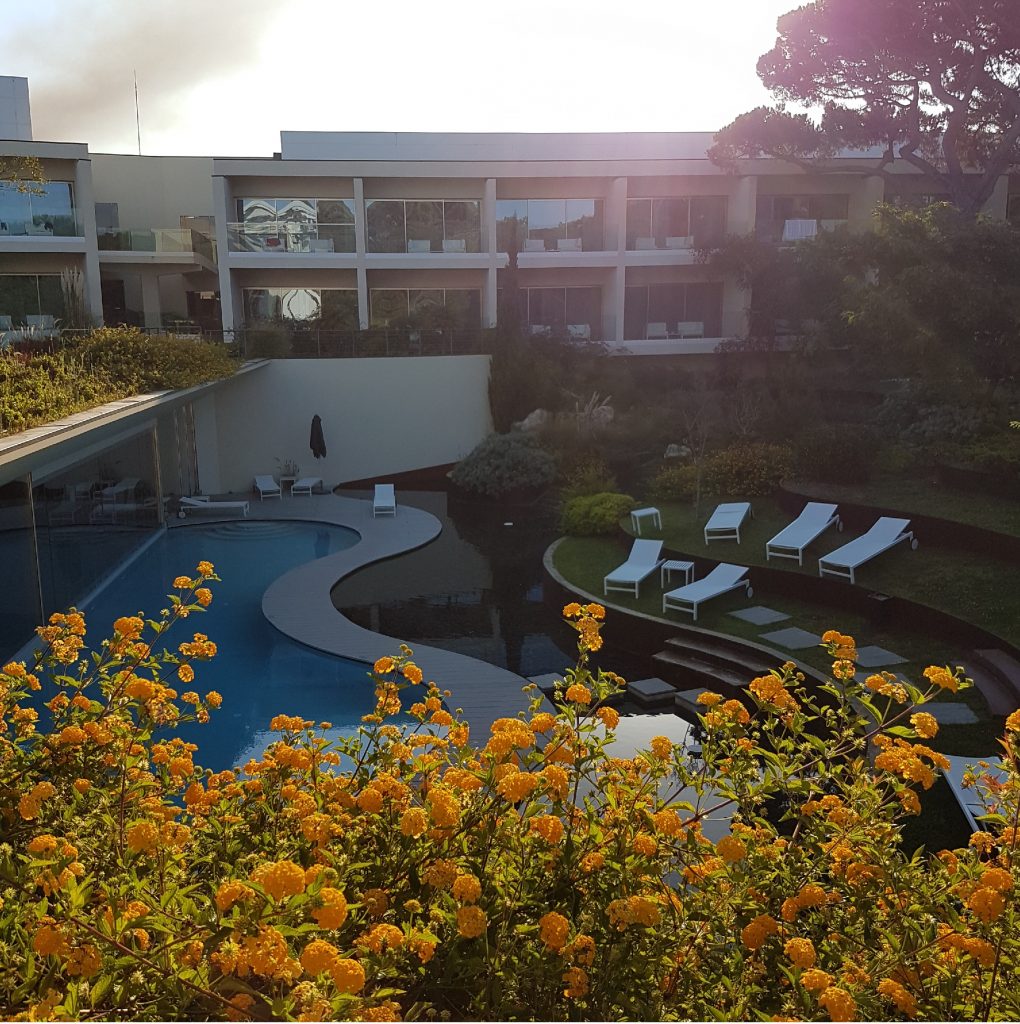 All in all Martinhal gave us a great first impression of just how easy a child friendly resort can be. One of the best things was the phone number next to reception that you could WhatsApp at anytime to ask ANYTHING. Such a simple idea but so helpful – obviously we messaged the number daily (asking for various things from extra black out blinds, to arranging airport cabs etc.) We will definitely be going back – a 2.5 hour flight, no time difference and it was 28 degrees everyday (we went in the last week of September.)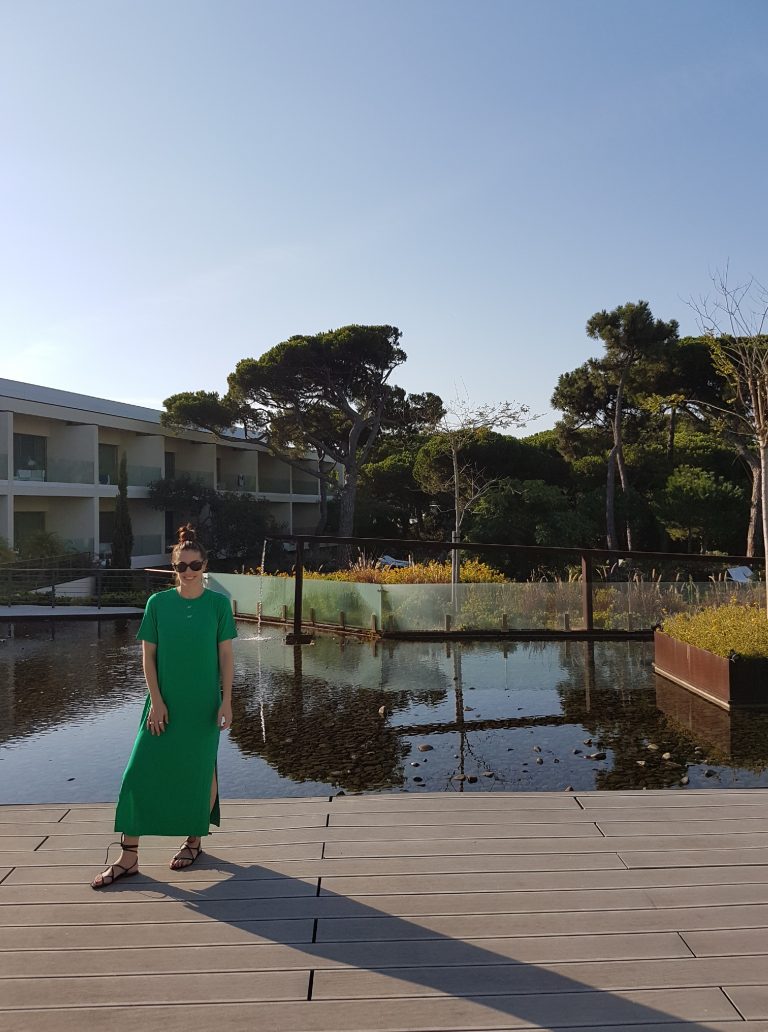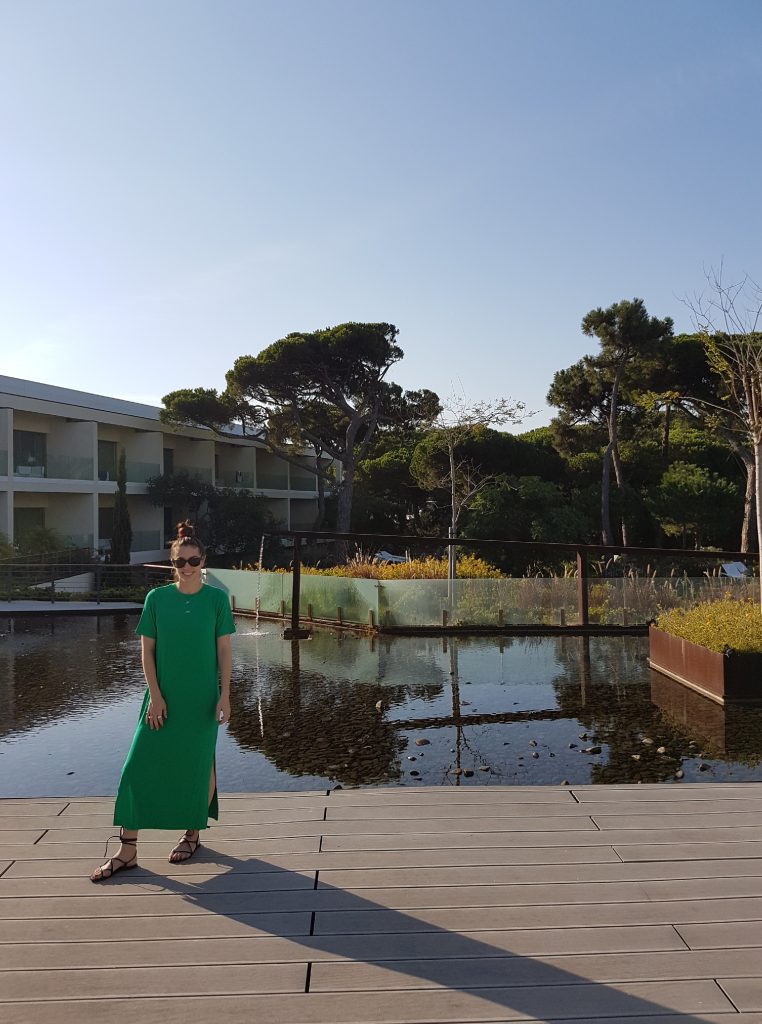 Check out more on the Martinhal website, or check 'Travel' highlights on our Instagram bio page for a tour of the villa and hotel.
THE SMALL PRINT
{We received a discount for this trip in exchange or an honest reveiw. As with everything, we will only feature brands/trips/products that we use or have tried ourselves}