I gave birth to Belle on the 29th of July. London was having (another) mini heatwave and I stood outside UCH on Tottenham Court Road in 32 degree heat while having contractions. It wasn't my finest moment in life, especially when a guy I used to know from school happened to walk past and start a chat. I obviously was very British about the whole thing and politely fobbed him off. Instead I should have said 'Umm hello, I'm having contractions, the sweat dripping between my boobs could fill a swimming pool, and a baby could drop out between my legs any moment now.' Little did I know Belle wouldn't appear for another 19 hours….
Anyways, I digress. The point of the story was that I was heavily pregnant when it was extremely hot and dressing for this weather was impossible. When I wasn't in my pants in front of a fan I was wearing loose cotton trousers with vests or fitted dresses with a spanx/shapewear dress under it. As controversial as it sounds, I found it much more comfortable to feel like I was all pulled in and contained. This
maternity shapewear
dress was a game changer and is what I recommend to everyone to get. Just to be clear, it's nothing to do with making yourself slimmer during pregnancy. It's super comfy as it's made for giant preggos, it just smoothes out any lumps and bumps (ugly lines from giant comfy preggo knickers etc) so you feel more comfortable wearing something tight. It won't compress your bump. FYI Don't even attempt normal Spanx/Shapewear – you shouldn't wear anything that will squash or flatten your bump.
If the thought of something tight scares you then try it with a kimono over it, especially for if you are on holiday (like this from
ASOS
.)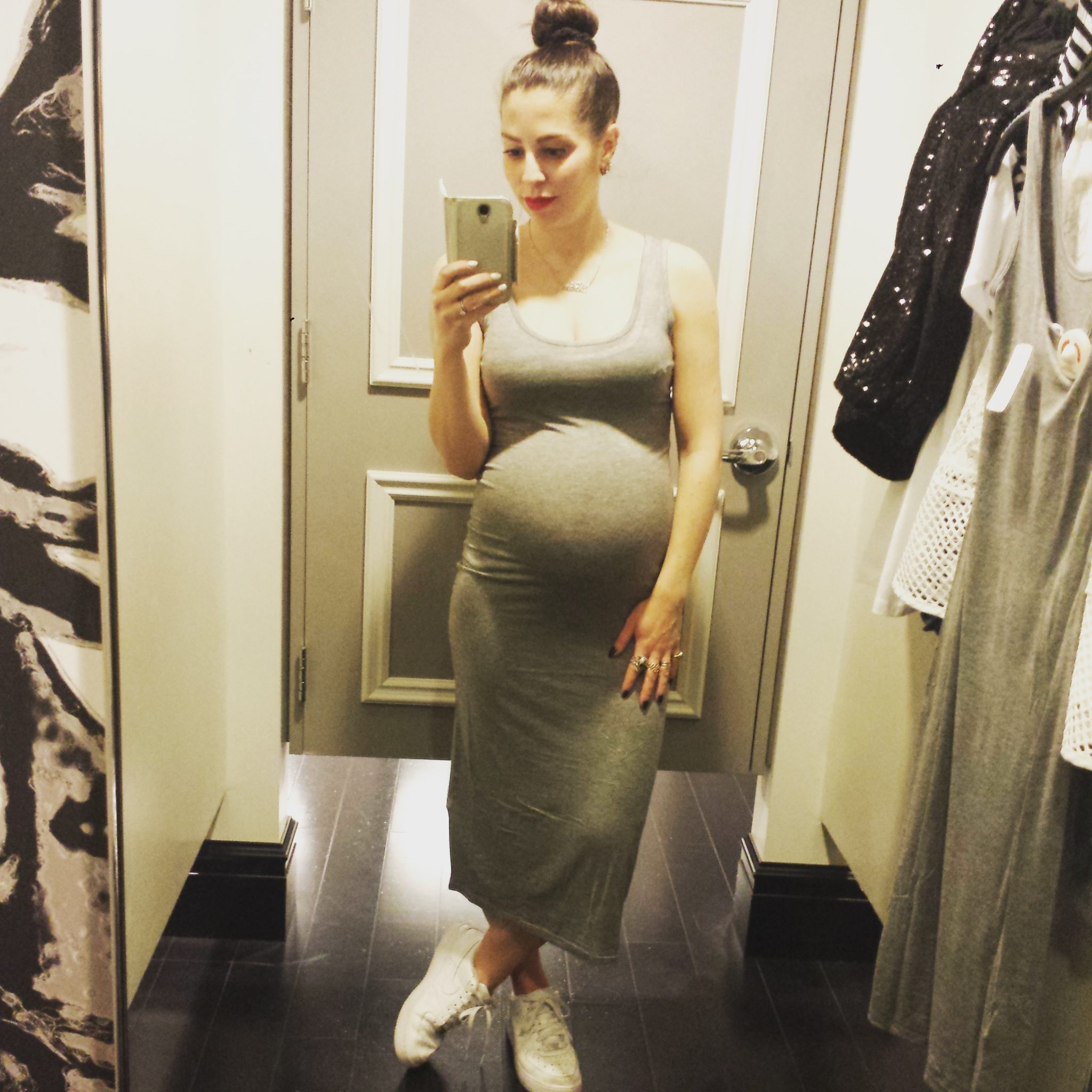 The same rules apply to pregnant outfit building as to non-pregnant outfit building: If your top half is loose then your bottom half should be fitted and vice versa. There are also loads of non-maternity options out there that will look great right through pregnancy, which I've included below – jumpsuits/playsuits without a waistband, smock dresses, jackets (leather jackets, denim jackets, shackets) and trousers with an elasticated waistband.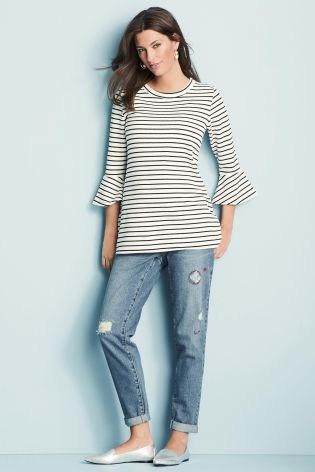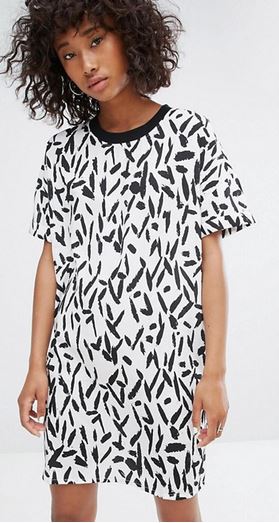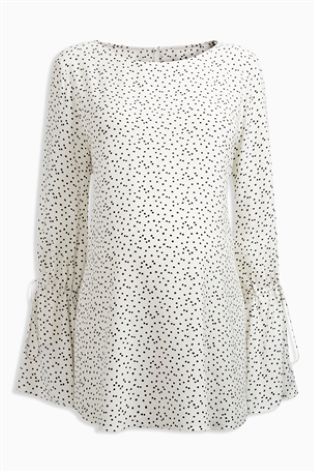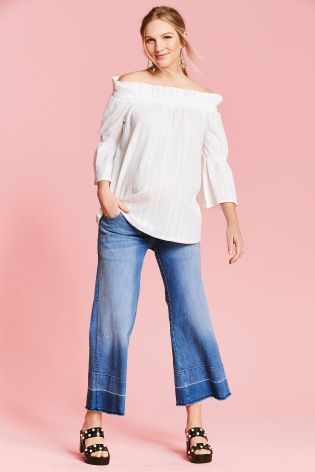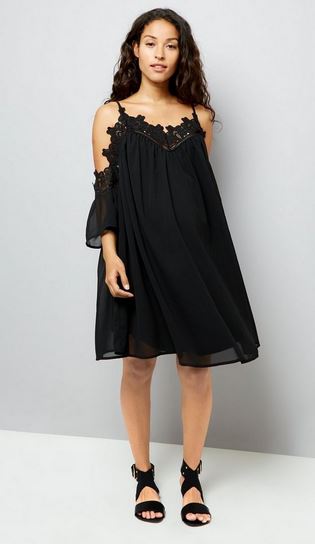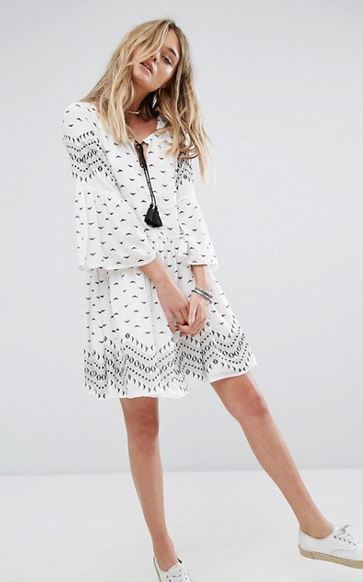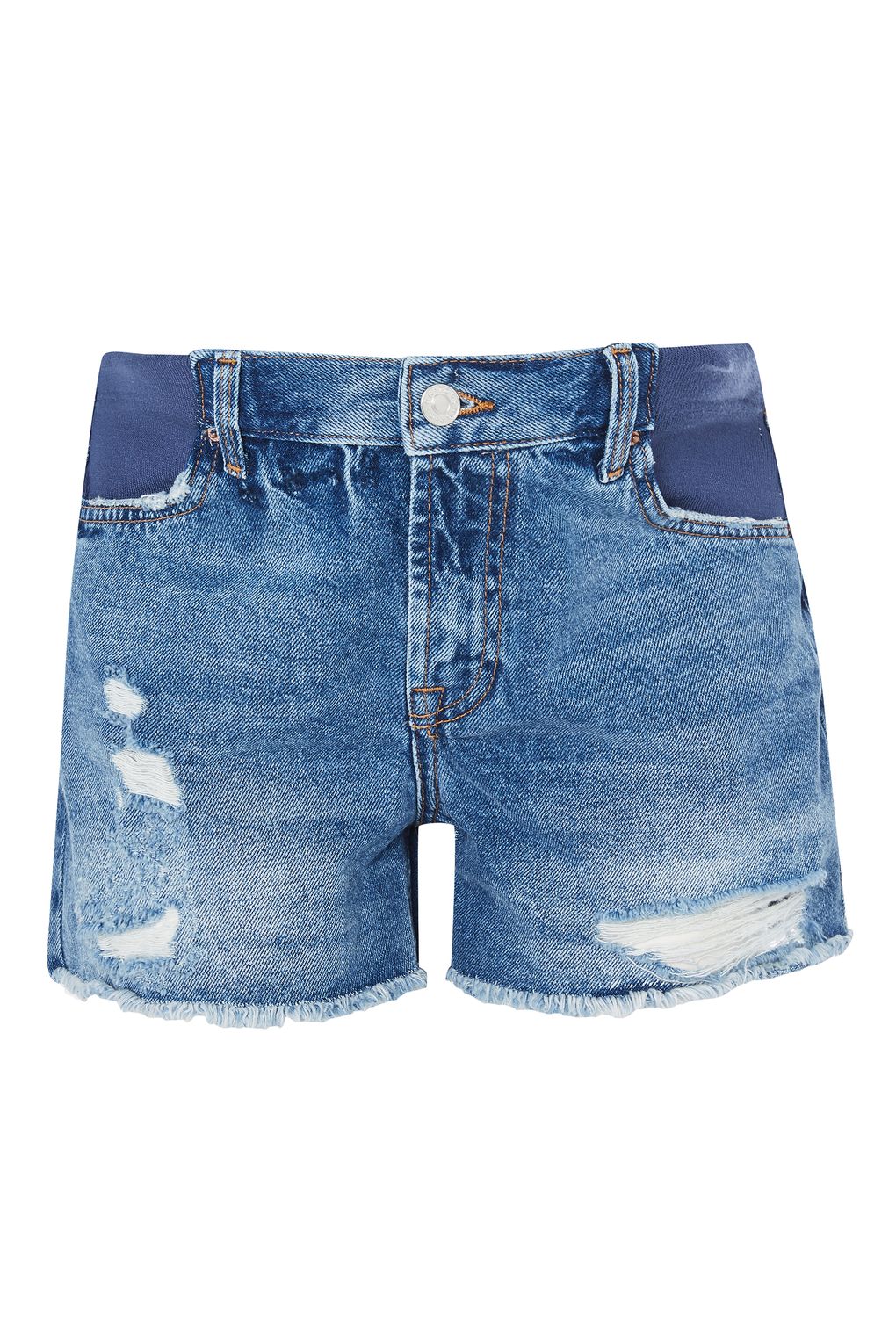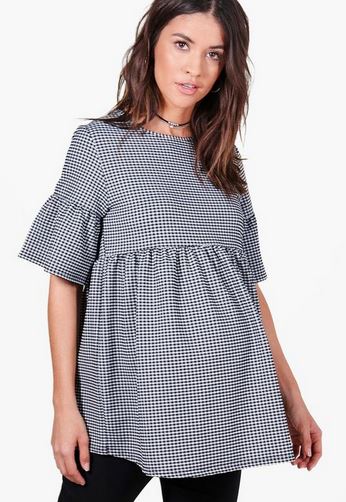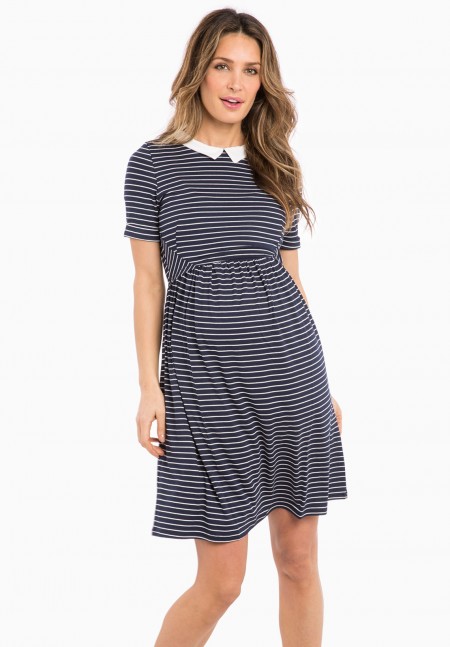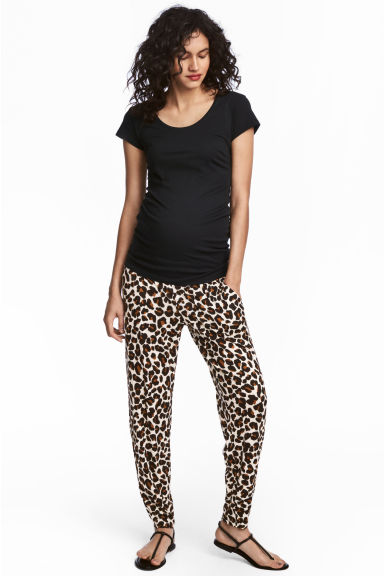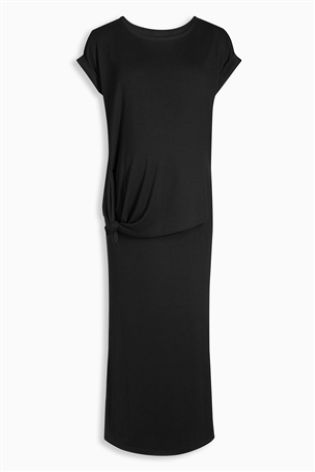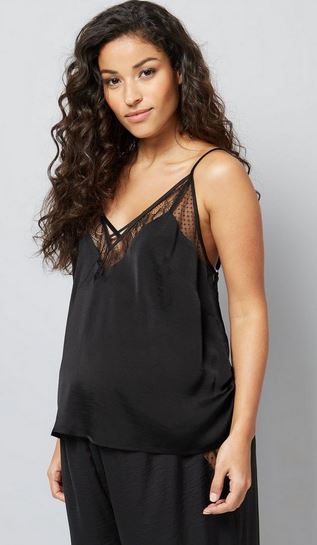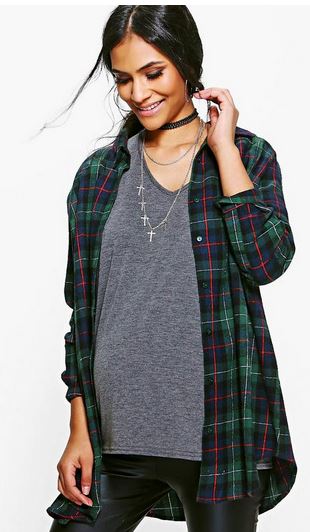 5. On trend denim in not such a heavy fabric, perfect with sandals and a blouse:
Next jeans
14. A great addition to your maternity wardrobe as it's long enough to cover your bum: Boohoo shirt