I've been a beauty editor for almost 20 years now (way to make me feel old), I've tried thousands of products from countless brands, yet the one brand I find myself recommending over and over and over again, is Medik8. The reason? The products are packed with science, that deliver real results without overcomplicating things – and without being outrageously expensive.
Founded almost 15 years ago by Elliot Isaacs in North London, Medik8 is loved by the best skin experts, beauty experts, dermatologists and journalists in the country. Their premise is simple; they say a skincare regime should be easy. Their CSA philosophy (vitamin C, Spf and vitamin A) is a winning combination for skin. For years now women have been grappling with a chaotic, complicated skin regime – for no need. Medik8 make it easy to navigate skincare.
By 2024 they aim to b B-Corp certified, by 2025 they aim to be a zero waste brand, and every product is 100% vegan.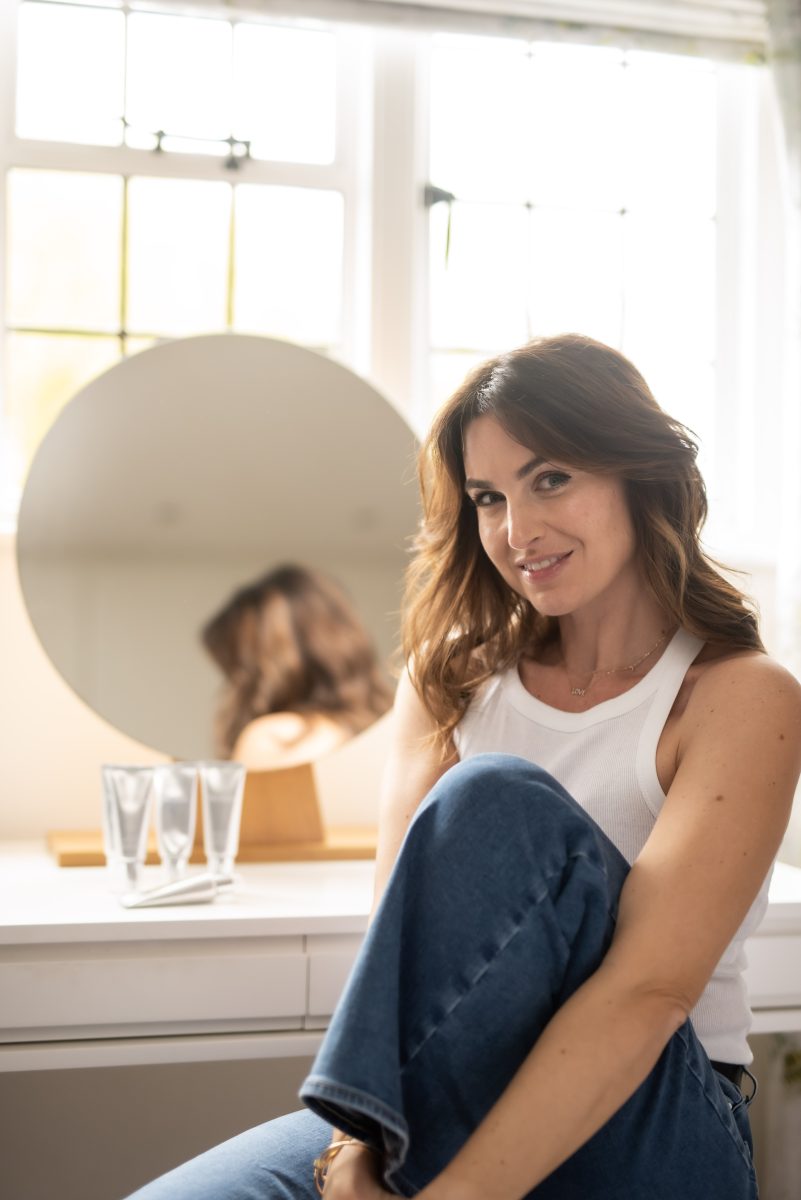 THE C.S.A REGIME
'C': MEDIK8 C-TETRA VITAMIN C RADIANCE SERUM, £39
Formulated with tetrahexyldecyl ascorbate, a stable form of vitamin C, this antioxidant serum layers beautifully beneath make-up, defending skin against free radicals, pollution and other environmental damage. Long-term, it brightens skin and even's out tone and texture.
'S': MEDIK8 ADVANCED DAY ULTIMATE PROTECT SPF50, £59
Lightweight, non-greasy, non-oily and perfect for applying under makeup. It has added antioxidants, blue light protection and contains ingredients that help ensure skin stays hydrated, plus DNA repair enzymes like encapsulated photolyase which helps to support the skins natural repair mechanisms after exposure to UV.
'A': CRYSTAL RETINAL, £45
Crystal RetinAl is what Medik8 is most famous for. No, I didn't spell it wrong. Yes, I meant retinal.
Vitamin A is considered the gold standard in anti-ageing thanks to its unparalleled ability to soften fine lines and wrinkles while improving texture and visibly firming skin. It's often criticised for irritating skin, but this cutting-edge vitamin A formula utilises retinaldehyde – one of the most powerful forms of over-the-counter vitamin A – which is clinically proven to cause less irritation. The retinaldehyde in the formula is proven to work 11 times faster than retinol, however, this powerful ingredient is buffered with Hyaluronic Acid and Vitamin E to ensure the retinal plays nicely with your skin, causing no redness, flaking or peeling, which is big news for everyone, especially those with sensitive skin.
Start low and slow. Use 2x a week gradually increasing to nightly use, gradually climbing the ladder. Crystal Retinal 1 is a gentle formula designed for first-time users or those with very sensitive skin. If you've used retinol before, start at 3, I use 6, and then there's 10 and 20, for advanced Vitamin A users.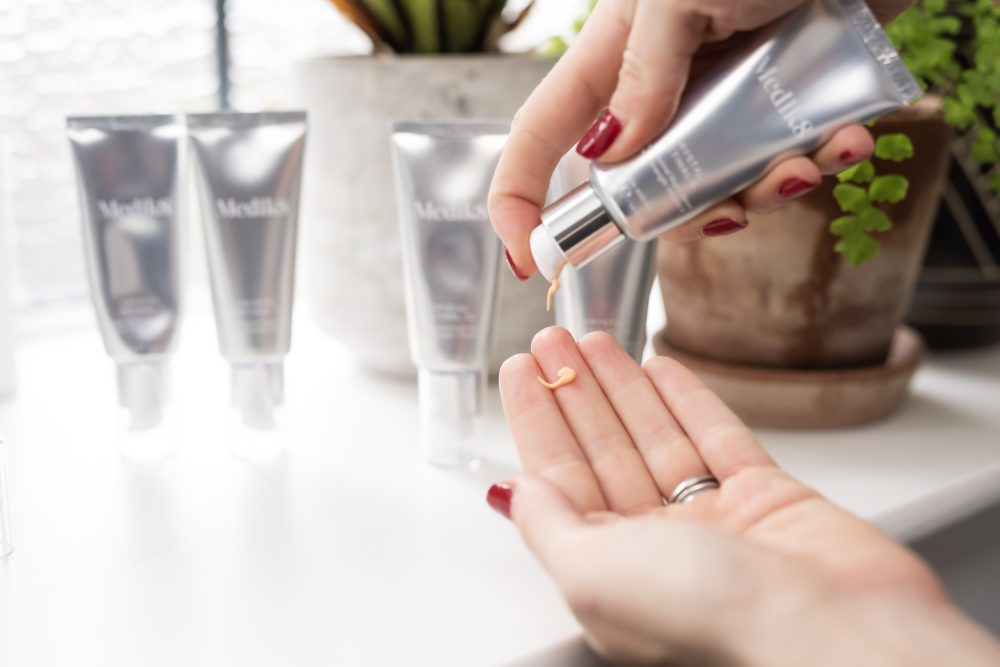 OUR OTHER MEDIK8 FAVOURITES
We're big acid fans when it comes to transforming the texture of your skin. Super easy to slip into your regime, saturate a reusable cotton pad and swipe over your skin every few nights. Gentle yet effective, formulated with PHAs (the gentlest type of acid) this gently sloughs away dead skin cells on the surface layer. Suitable to use twice a day, it can be incorporated alongside other active ingredients, plus it works to hydrate skin. Refills available.
MEDIK8 SLEEP GYLCOLIC TIME RELEASE AHA OVERNIGHT AT-HOME PEEL, £39
Bumpy, dull skin that generally looks a bit meh? Sleep Glycolic contains 10% pure glycolic acid and uses clever encapsulation technology that's slowly broken down while you sleep to help breathe life into knackered skin, giving it it's bounce back.
MEDIK8 LIPID BALANCE CLEANSING OIL, £29
I go through bottles of this stuff. It removes every trace of make-up, including mascara. Enriched with vitamin E and essential fatty acids, it helps to strengthen the skins barrier, meaning your face won't feel tight or dry after use. A pleasure to use.
MEDIK8 CRYSTAL RETINAL CERAMIDE EYE, £42
There's serious science in this little tube. Medik8 fans have been desperate for an eye cream version for years. Available in three different strengths (like their iconic Retinal – 3, 6 and 10) you climb the ladder to tackle crows feet, wrinkles, crepiness and puffiness. Start low and slow; you'll see incredible results.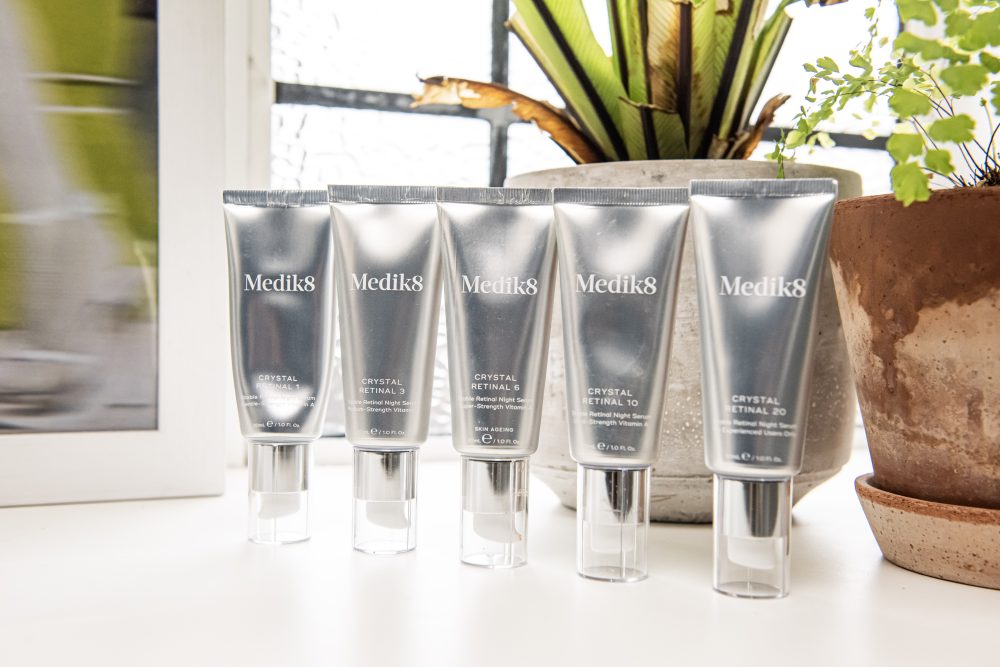 (This is a sponsored post)