We have a trick. It's a very easy one which makes it a very clever one. Every mum should know this trick and because we are nice, today we are sharing our best beauty secret with you. Are you ready?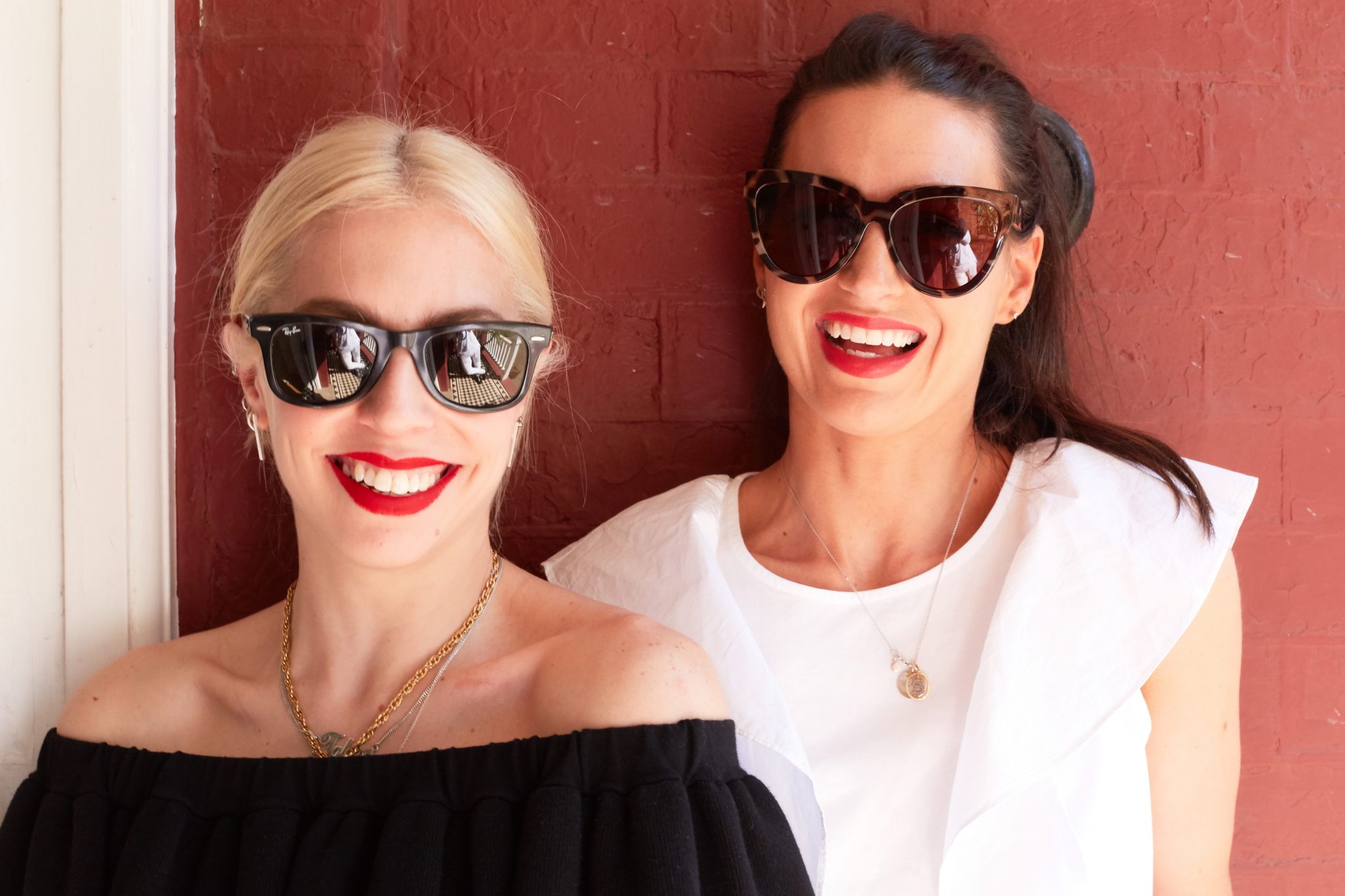 We aren't wearing any make-up here at all except for a slick of red lipstick. All you need in life is a pair of sunglasses (large, preferably) and an easy to apply red lipstick. Trust us.
Like a shot of caffeine for your face, a slick of red on the lips will make you look a thousand times more awake in just a few seconds. From a classic white t-shirt to a grey jumper, it goes with everything – and as an added bonus, the bright pop on your lips helps to detract from any coffee stains/banana smears/carrot dusty hand prints you might have going on. Plus, the stark contrast of colour also means that the white of your teeth and whites look much brighter. But if you think red lipstick isn't for you. Keep reading….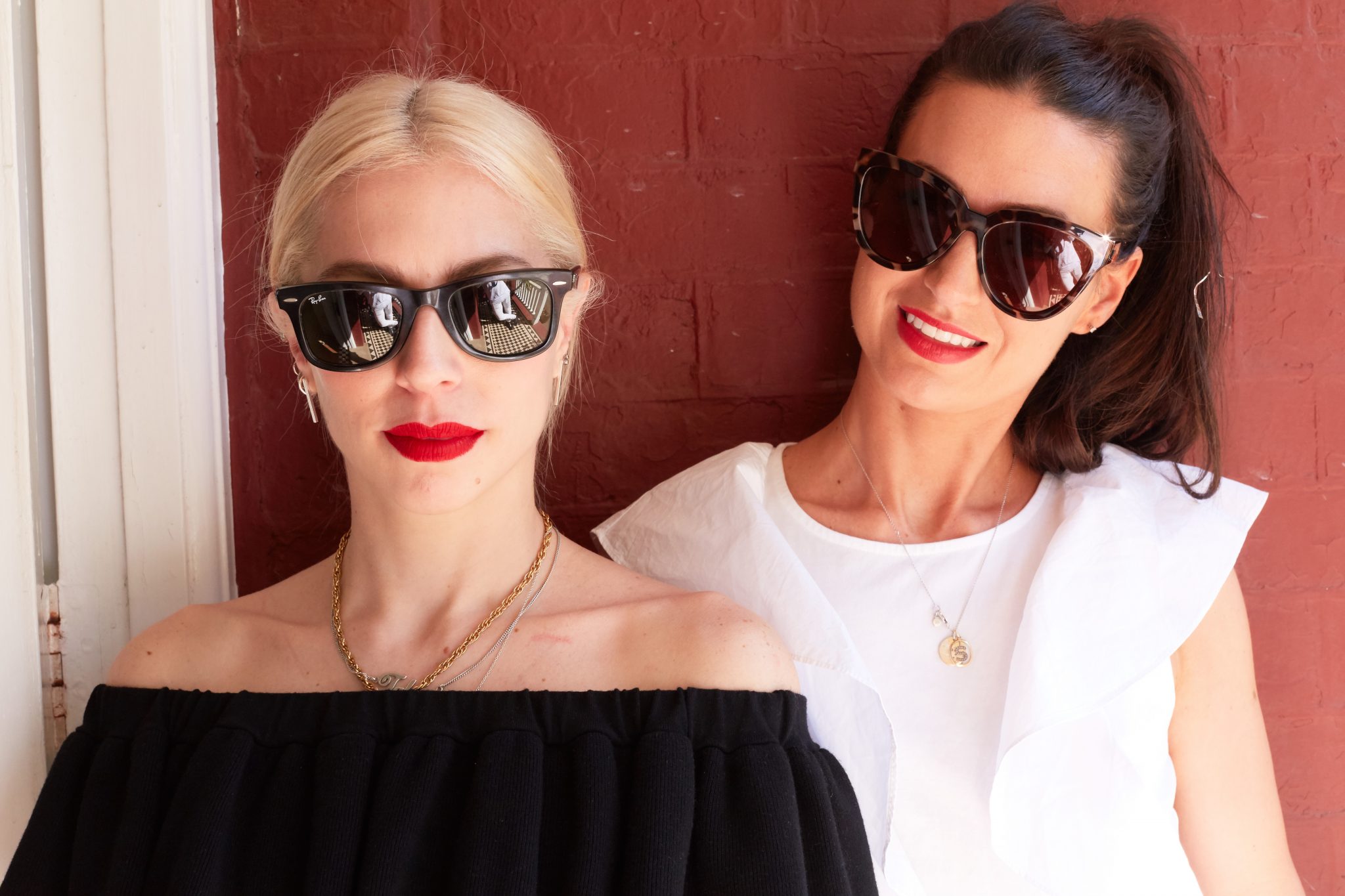 If it all feels a bit high maintenance for you, swipe your finger over the bullet and pat it on for more of a lip stain finish. You can build the colour up as you get used to wearing it. To keep it looking modern, a tip I learnt from the make-up artists backstage at Fashion Week, is to diffuse (or smudge) the edges with a cotton bud (something all mamas have in their bathrooms) once you've applied it. This helps it to stay put and makes it look a bit more 'lived in', like you've been rocking that red for ages. Then, all you need to do it whack the sunglasses on and go. That's it. No one will believe that you've got ready in under 30 seconds. People will be left wondering, 'how the hell does she look so glam at 8am?!' It's so easy and work every time. Team it with a take-away coffee for a walk around the park with the pram. Done.
Below are our favourites and the only ones you need to even think about buying. Here is why:
a) They either come in a crayon format, a tapered lipstick bullet or liquid lipstick that you apply with a wand, all of which are ridiculously easy to apply.
b) They are all matte. This means that unlike they're glossier counterparts they stay put. Trust us. They don't budge.
c) They don't cost the earth.