It's finally become really cold. As in the 'set your heating on timer so you can actually climb out of bed in the morning' type of cold. Which means we need to adapt our wardrobe and add some layers. The best way to do this is with chunky knitwear. Nothing beats that feeling of braving that cold nursery run, buggy stroll in the park, or race for the tube, all wrapped up in a soft, giant jumper. It's not something you need to spend a fortune on, and if you look after it well then it can last you a few seasons.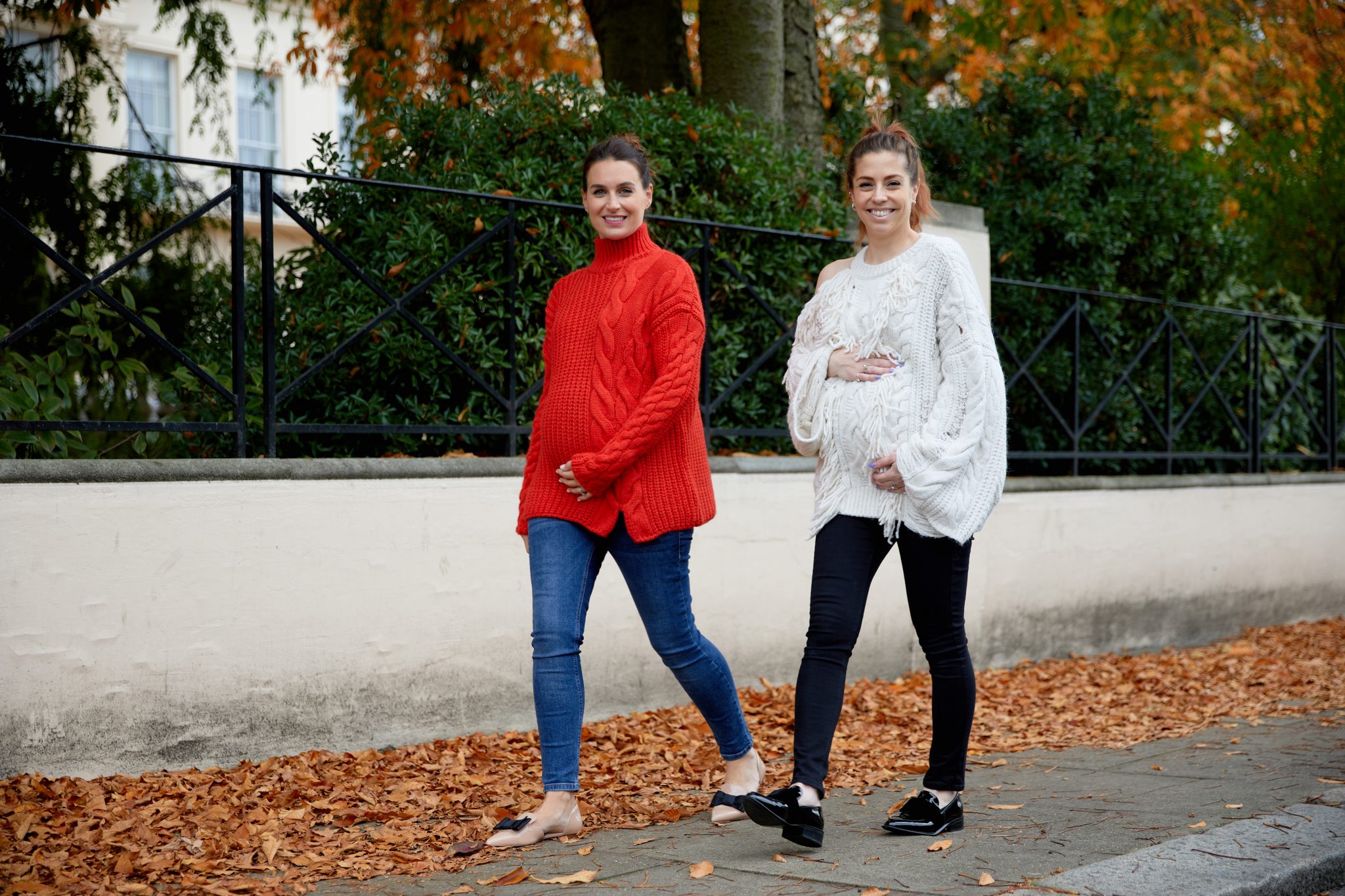 Here are some helpful tips to make your jumpers last longer:
1. Never hang jumpers. It will only make the fabric stretch. Always fold.
2. Bobbling is inevitable. It happpens when 2 pieces of fabric rub together (usually under the armpit.) Use something like this from
Lakeland
to remove the bobbling as soon as you spot it happening.
3. If you are hand washing (do people have time to hand wash?!) then don't wring out your jumpers as they will lose shape. A 30 degree wash should be fine on most jumpers, but make sure you lay them flat when they come out the machine to hold the shape.
This winter we've opted for longer length jumpers to cover our bumps. As we've been saying from the start, none of these are specific maternity jumpers as we don't see the need to spend money on something we will only wear a couple of times. I LOVE this cream cold shoulder jumper from
River Island
(it's now on sale!) It's fancy enough with fringing and a cable knit that you just need to pair it with skinny jeans as the jumper does all the talking. Sam is also wearing
RIver Island
in a brilliant orange red which suits both brunettes and blondes.
Here are some more of our favourites: