I don't know about you, but in reality I don't switch up my perfume that often. Magazines would have us believe that we need a scent wardrobe, one for every occasion, and while that may be #goals, in real life it's less likely to happen. Fragrances are expensive. And they're an expensive mistake to make if you don't like them.
But when it comes to summer, I do like to switch it up. There's nothing better than a creamy, coconutty, sun-tan scented smell to make you feel happy. So with that in mind, here are four of my favourite summer scents, to give you that holiday vibe whether you're going abroad or you're not…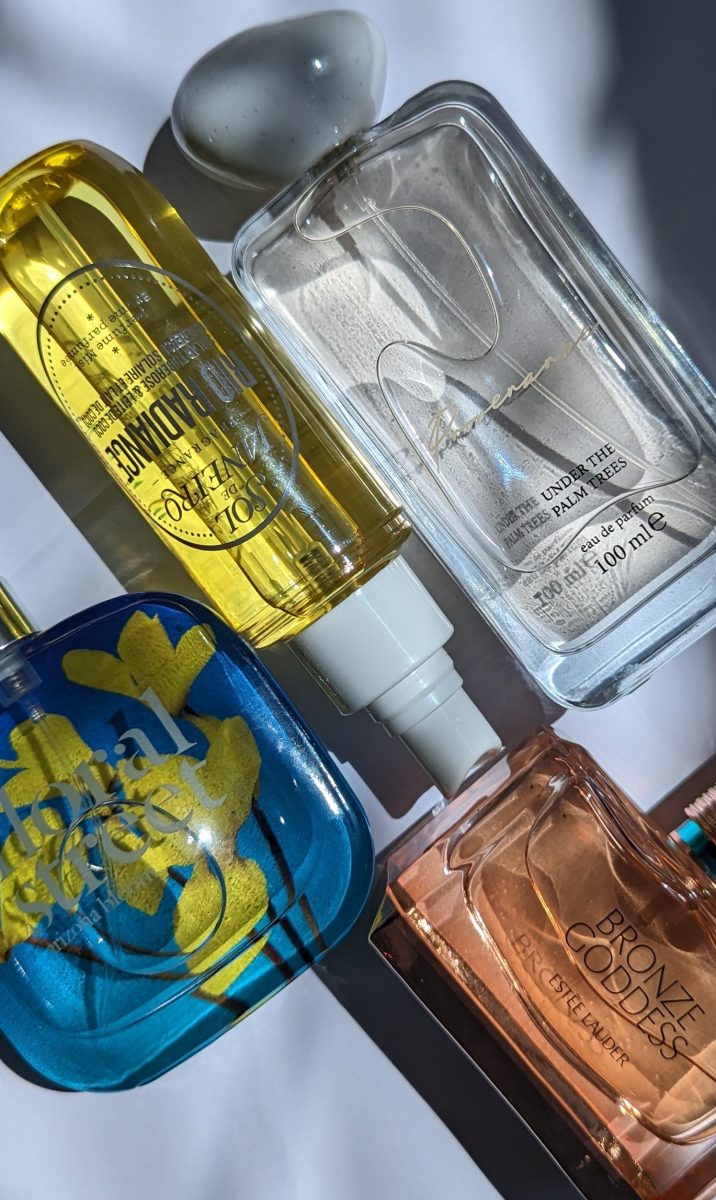 CLICK TO SHOP: Bronze Goddess, Estee Lauder, £64
The OG. The Icon. She's been around decades and is still a firm fave, globally. Imagine; you're staring out to sea, cold glass of rose in hand. The sun is twinkling on the waves, your tan is look incredible, the sun lounger mattress is so thick and expensive you could sleep on it – all is right with the world. It's amber, vanilla and coconut scented bliss.
CLICK TO SHOP: Under the Palm Trees, M&S Beauty, £15
A creamy, sun scent; like warm skin, coated in layers of lived in suncream around 5pm after a day on the beach. Similar to Byredo Sundaze, Chic and sophisticated, easy going for daily wear. Smell's far more expensive than it's £15 price tag. Good longevity.
CLICK TO SHOP: Rio Radiance Perfume Mist, Sol de Janeiro, £28
Smells like you're on holiday in Brazil, and you're on a wild night out. Quite sweet, beachy and nostalgic. A light mist so this won't stay around all day.
CLICK TO SHOP: Arizona Bloom, Floral Street, £28 for 10ml
Sunshiney and warm, less suncreamy; this smells like a girly road trip through the desert – sweet scents of make-up and suncream mingling with the dry air. A moment never to be forgotten.