One of the most asked questions that we get on DM is, "where is good for a pregnancy massage?" so today we are answering this conundrum. We know that you, like us, don't have much spare time and so you don't want to waste your time going for a treatment that isn't going to make a jot of difference. We've done a lot of research for you and hopefully you'll find this a comprehensive guide. Bookmark it and you can return to it whenever you have a newly pregnant friend, or whenever you find yourself preggo and in need of some magical TLC. A couple are only available in London but most are nationwide. These are the ones that really work. Welcome to our little black book…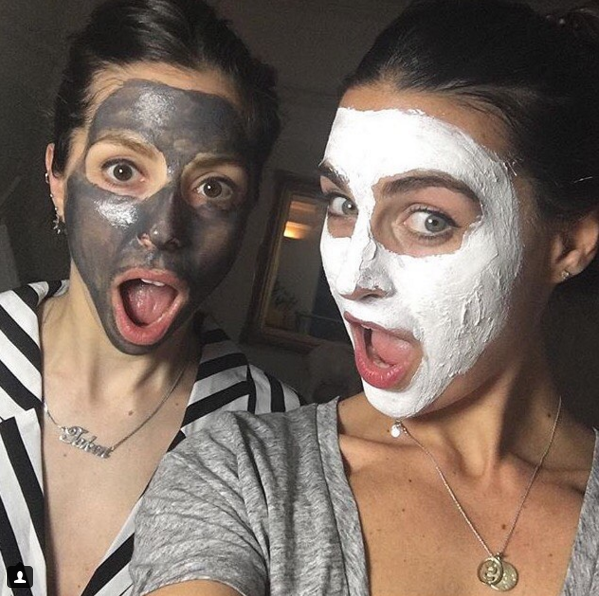 SORRY! Did we scare you?! Haha. Just our big old face mask covered faces!
HYDRO THERAPY PREGNANCY MASSAGE
Aside from the pretty interiors, there's another reason why every pregnant beauty editor makes a pregnant pilgrimage to the House of Gazelli in South Kensington. Pregnancy during massage is tricky. You will probably have the worst aches and pains you've ever endured, yet because you can't lie on your stomach, it's hard for the therapist to really be able to target your back. Not at Gazelli.

After a thorough consultation, you lie with a heated, thin water mattress beneath you which not only moulds to the shape of your body to support your spine and helps to soothe any aches, it also means that the therapist can move her hands beneath you, in long, strong motions to manipulate out all of the tension in your back and neck. Recommended for women in their third trimester, the massage incorporates your neck, lower back, hips and legs. Bonus effect: I was mentally and physically exhausted when I arrived and left feeling like my energy had been boosted ten-fold.
THE DETAILS: A 90-minute massage costs £185. Visit
Gazelli.com
**
THE GENTLY DOES IT FACIAL
Pregnancy is cruel. Not only do you erupt with a gazillion hormones causing acne, excessive dryness or pigmentation (delete as appropriate), you can't bloody do anything really that effective about it until you've given birth (or stopped breast feeding.) Hallelujah then for Pfeffersal, where Gemma and I both went in the early stages of our pregnancy when our skin had gone haywire.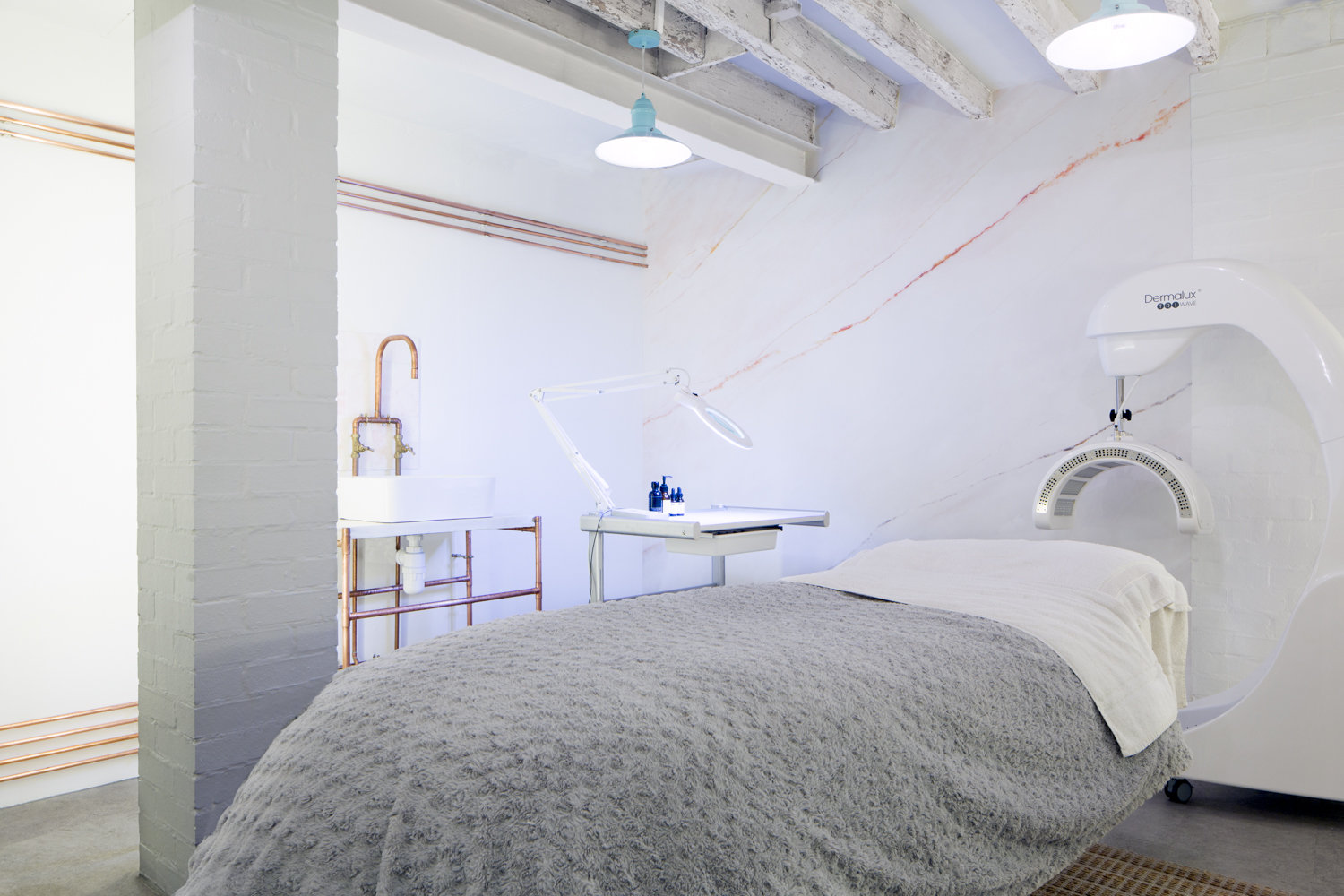 You're often advised to avoid hi-tech treatments during pregnancy and while that may be the case when it comes to LED or laser treatments, you shouldn't have to kick all results-driven facials to the curb. Pfeffersal, a magical beauty cave hidden in a Marylebone mews offers the Gently Does It facial; don't come expecting a namby-pamby bit of facial massage: after 90 minutes of deep cleaning, extractions, ultrasound (to stimulate cells and give skin some spring) you'll have the perky, glowing skin of your un-born child. Gentle and safe yet truly effective it incorporates re-balancing live probiotics and ultrasound waves to de-puff, lift and brighten weary pregnancy skin. I'm just annoyed I got a new phone and lost all of the pics of our visit because it really is the most instagrammably pretty place to spend a couple of hours.
**
Gemma has never been a huge fan of massages, especially with her SPD and so when she went to Cowshed Spa at The Ned with her gal-fam to celebrate her sisters 30th, she decided to try the pregnancy facial instead. Below is her review: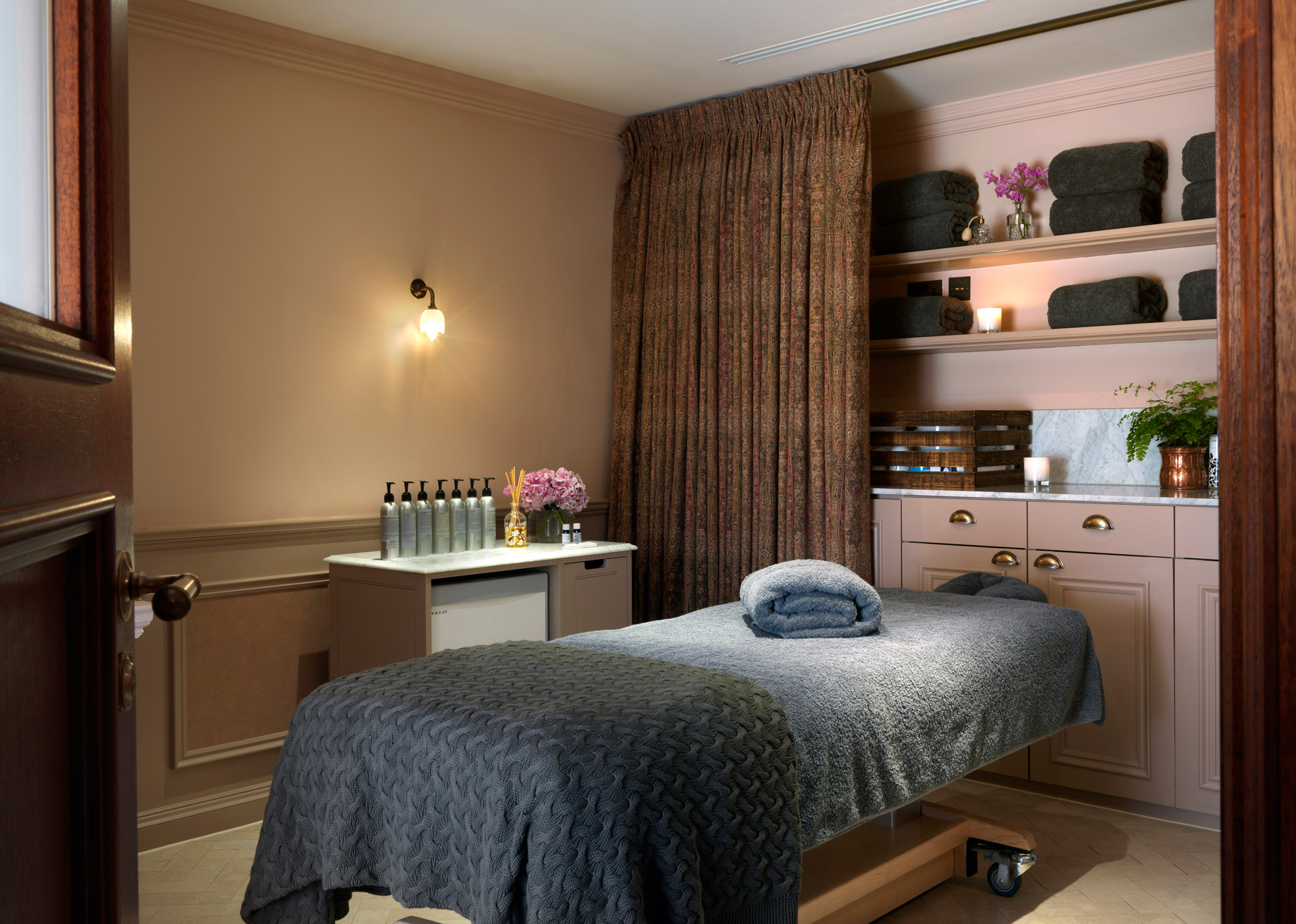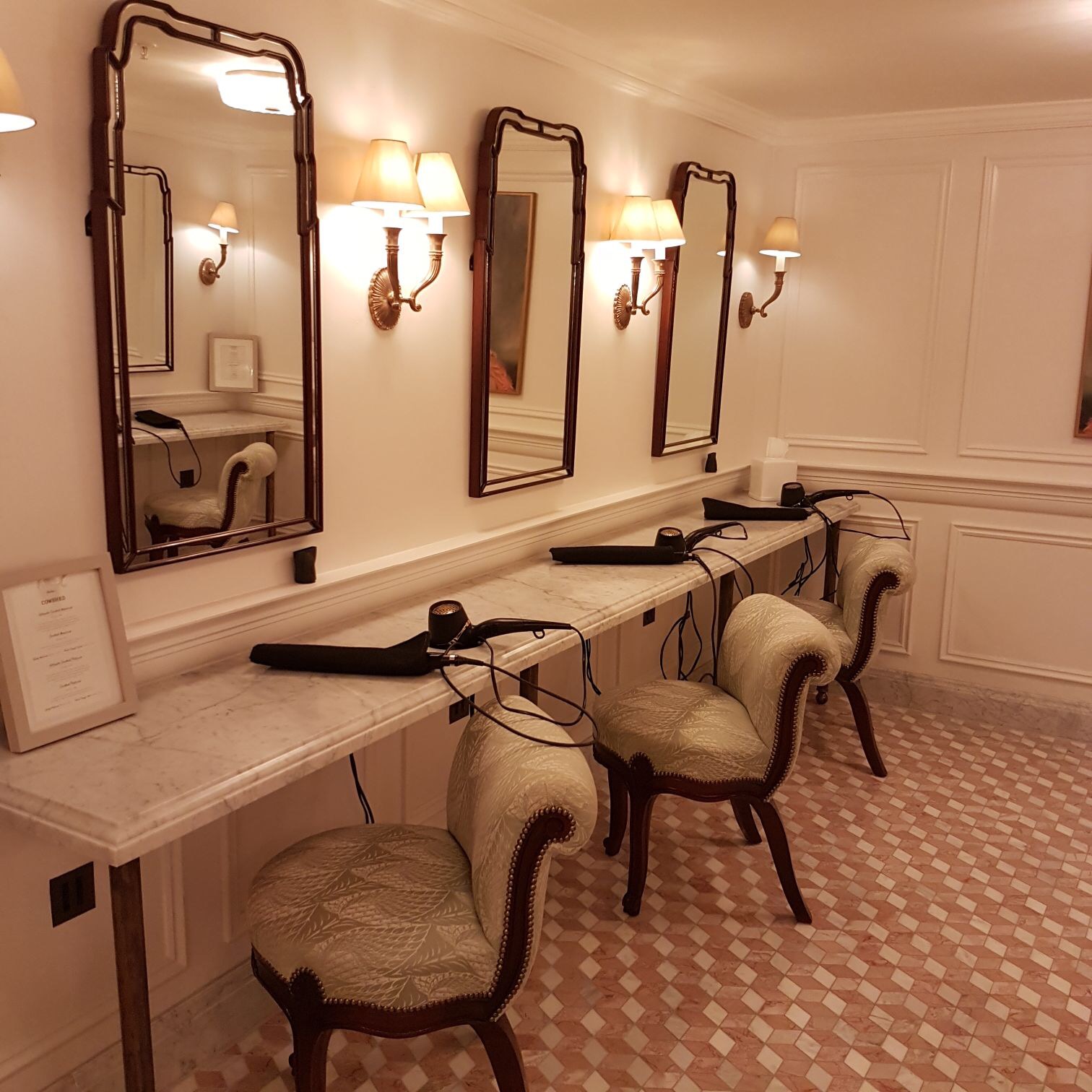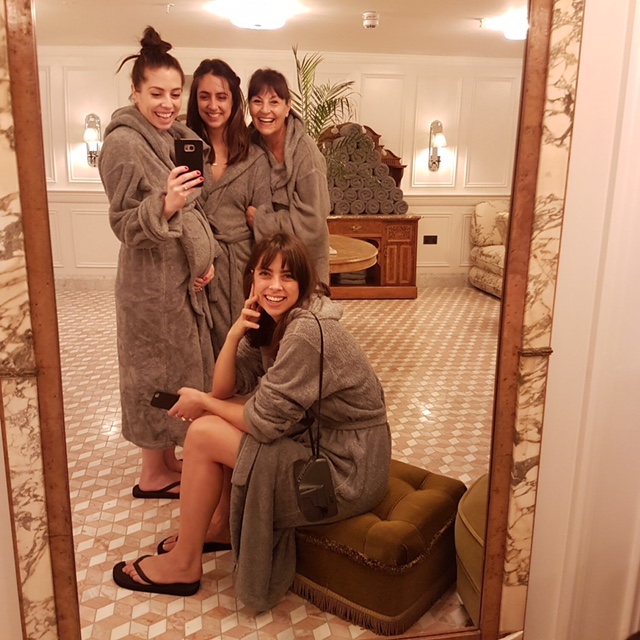 I'm not very good at sitting still for a long period of time, my mind is usually whirring at a million times and I find it quite hard to shut my mind down in the middle of the day but but this is one of the first times I wanted to stay in this warm dark room forever as I felt so zen.
My therapist was one of those lovely ladies who just understood that I needed silence (unlike those annoying chatty ones!) and the only time she spoke was towards the end where she explained that my skin seemed dehydrated and that London life tends to make it this way. She said this is why facials are so important, not just for relaxing but for putting all the goodness back into your skin and giving you back your glow. The best thing about this though, was that I was genuinely comfortable throughout. My pelvis pain has made it really uncomfortable to lie & sit down and the way their beds were positioned, specifically for a maternity, treatment made it so much for comfortable.
THE DETAILS: £80 for the 60 minute Udderly Gorgeous Facial and £48 for the 30 minute 'speedy version.'
Visit cowshedonline.com
**
It's no secret that I've smothered myself in
Elemis Japanese Camellia Body Oil Blend
throughout both pregnancies in order to avoid stretchmarks. Elemis really know what's what when it comes to pregnant bodies and this treatment is performed on a pear shaped beanbag, rather than a bed so that you can really place all of your weight onto it as the therapists work their expert hands around your body.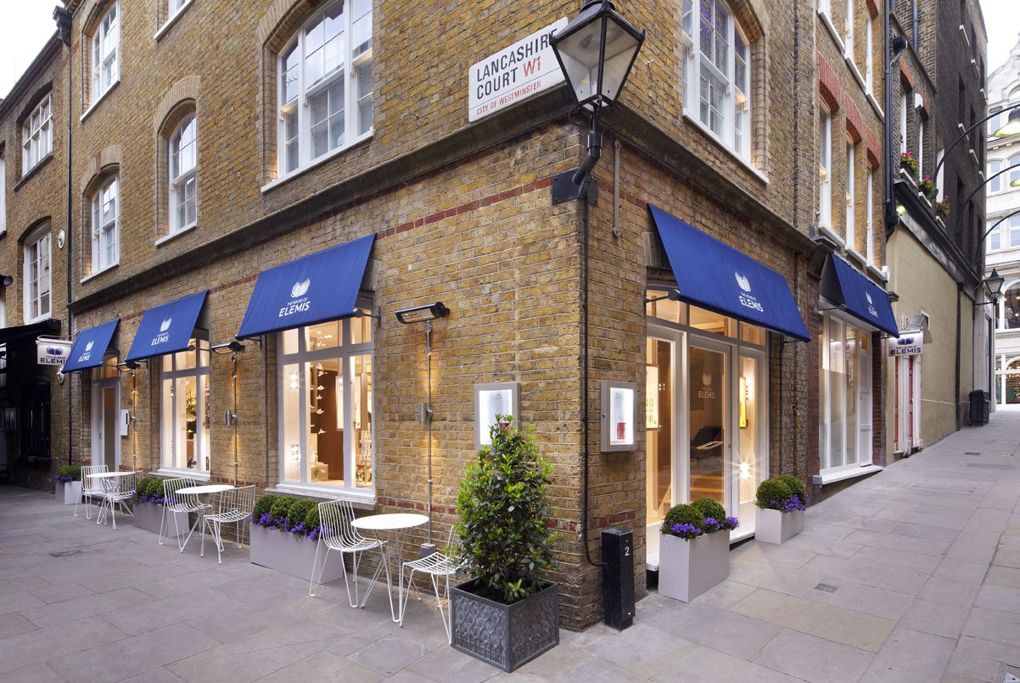 Your back, shoulder, arms, hands, feet and scalp (bliss!) are tended to with their famous oils. The massage finishes with a cool burst as Elemis' Instant Refreshing Gel is applied to your feet to reduce swelling followed by a mini facial. I actually fell asleep so this is really as much as I can tell you. Worth a trip!