Is there anything more annoying than being proven wrong? Every time I spoke to someone about where to book to go on holiday, it felt like they mentioned Sani and how fabulous it was. I'm that person that never read a Harry Potter book because I didn't want to join the hype and so I really, really didn't want to join the troops of people singing Sani's praises, but I can't help it. I'm now a fully paid up, card-carrying member of the Sani Fanclub – so much so that we've already booked to go back again this year. Here's why…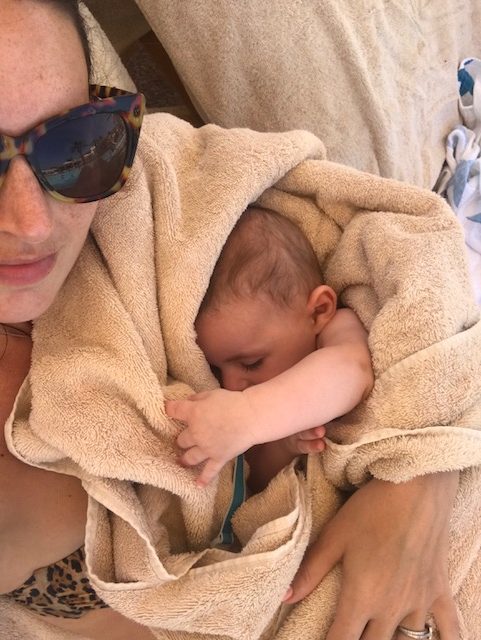 PS: this post may seem long but honestly, I found Sani so hard to understand/navigate before I went that I would have loved to have read this post. So hope it's helpful.
SLEEPING
So it's a bit confusing when you first look at Sani because there are five different hotels on the one resort. We chose to stay at Porto simply for the fact that every 'room' has a separate large lounge and a huge bathroom. Last year Leo slept in the lounge and we slept with Alfie in our bedroom. This year both boys will sleep in the lounge.
The lounge was equipped with a large sofa,coffee table and armchair and still had space for Leo's single bed (which wasfully set up with a bed guard when we arrived.) They also had mini dressing gowns for the kids which Leo loved!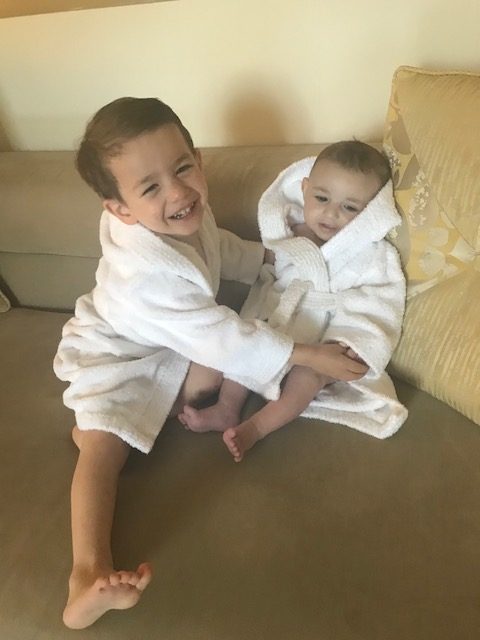 We also chose to be on the ground floor,which meant that the lounge and our bedroom opened up onto a private garden area. Useful for sunbathing over nap-time or for having a post-dinner drink once the kids have transferred into their beds. It also meant that there were no steps up to our room, far easier with the pram.
Porto, as you may have guessed, is in the port. In fact, it's slightly above it so it doesn't actually have it's own beach although you can walk a few minutes to use the beach at the other hotels (Sani Dunes, Sani Asterias and Sani Beach are close by, Sani Club is a 10 minute shuttle away) Porto does have three pools though (one adult only which looked lovely from afar)
EATING
Ok, so eating is a tad confusing at first. Firstly there are around 50 restaurants on the resort (most of which are in walking distance – especially if you stay at Porto as they mostly line the port – or if you choose to go to one at Sani Club it's a 10minute shuttle ride) and how the hell do you choose?! Secondly, Sani half board and full board probably aren't what you'd expect them to be.
Firstly, drinks aren't included even if you do full board, including the kids. Fine if your kids drink water like ours, but a bottle of wine every night racks it up. Or those G&T's by the pool while the kids are at kids club.
Restaurant wise I can only tell you where we went and what we thought:
Macaroni – standard Italian in the port. Casual. We went on our first night. Didn't really rate it. Sent a few dishes back. Staff lovely though.
Ouzerie – worth getting the shuttle bus to Sani Club for dinner. Traditional Greek restaurant with the blue and white décor. Book in time for sunset – one of the most beautiful places to watch the sunset at Sani. Great food. A few steps to get up if you have a baby in a pram but nothing major and staff help.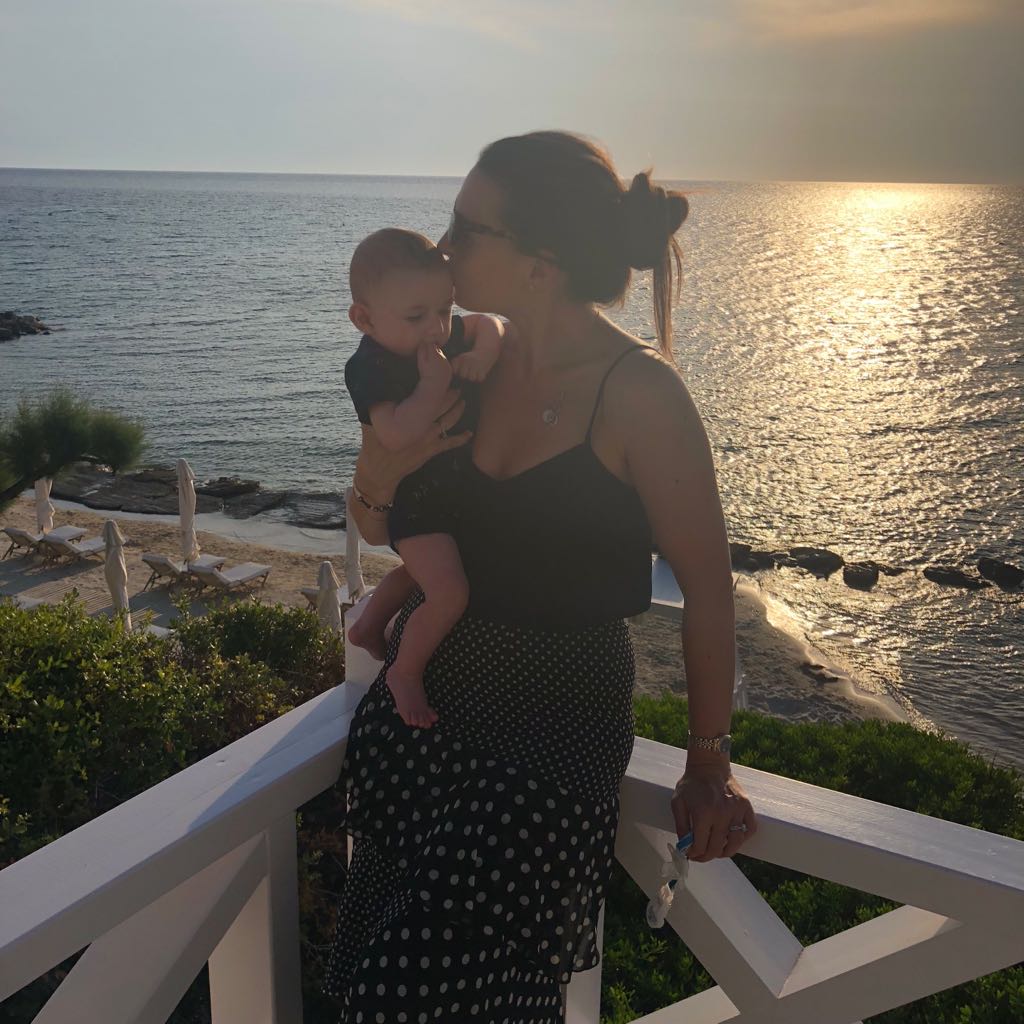 Asian – brilliant meal here. Huge portions. In the port so very buzzy, lots going on for the kids to look at.
Katsu – we ate here without the kids. Very nice sushi. Expensive though and the restaurant didn't really have much atmosphere. Much prettier and buzzier watching the sunset at the Ammos beach bar below.
Beach House – we were gutted to discover this on our last night and will be booking it twice on our next visit. This is at the foot of Sani Dunes (a few minutes walk from Porto, closer to the beach) Stunning setting, chilled atmosphere, and incredible beachside restaurant. Again, ask for a window table so you get the best sunset views.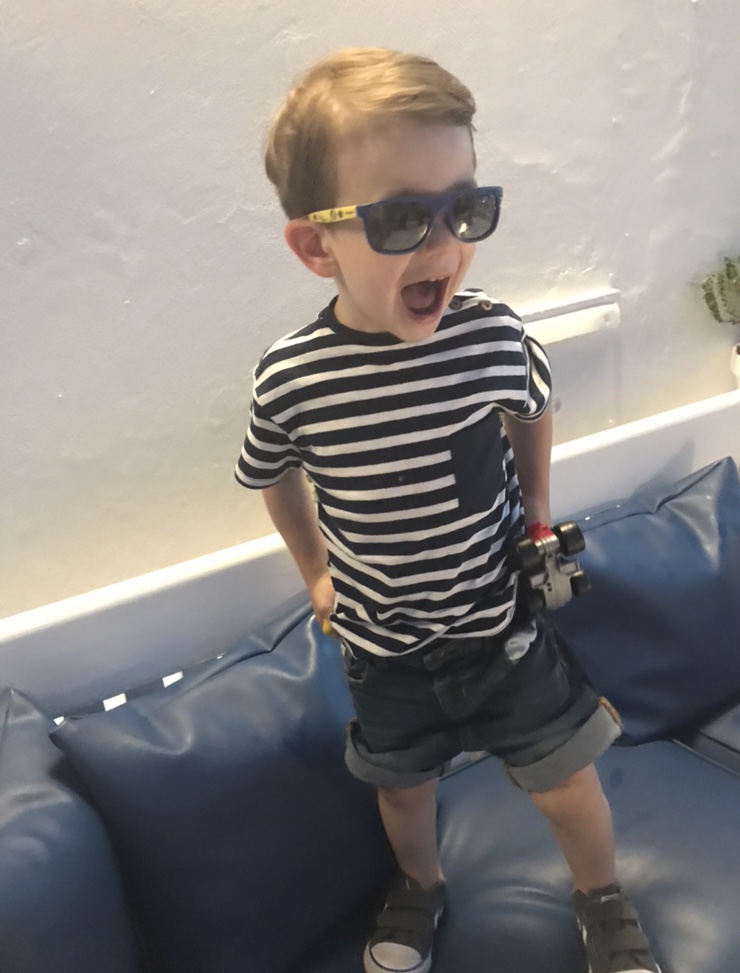 Pines – we went here without the kids, it's fine dining and probably the only one we went to where there weren't any kids at the tables. Amazing food, amazing staff. There was a thunderstorm so we moved inside from our outdoor table and then back out again and it was totally effortless. They even offered us an extra glass on wine on the house because of the thunder! I mean!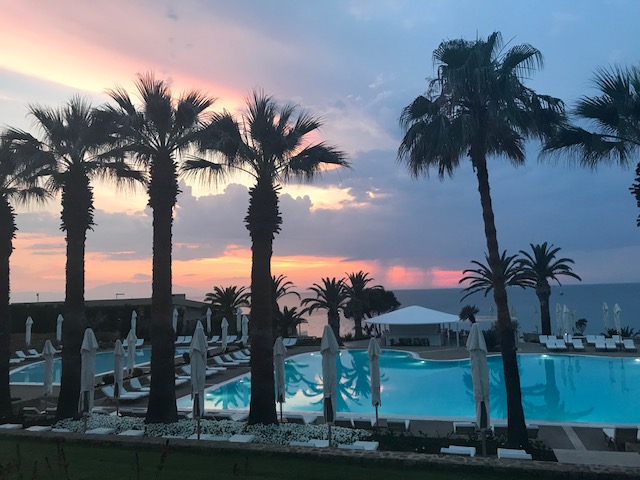 One thing that I thought odd was that you couldn't get an ice-lolly by the pool at Porto. You could if you walked to the shop by the port but sometimes you just can't be bothered. And if you fancied something lighter like a salad for lunch from the Creperie that served salads, crepes and ice creams, it wasn't included on the full board meal plan.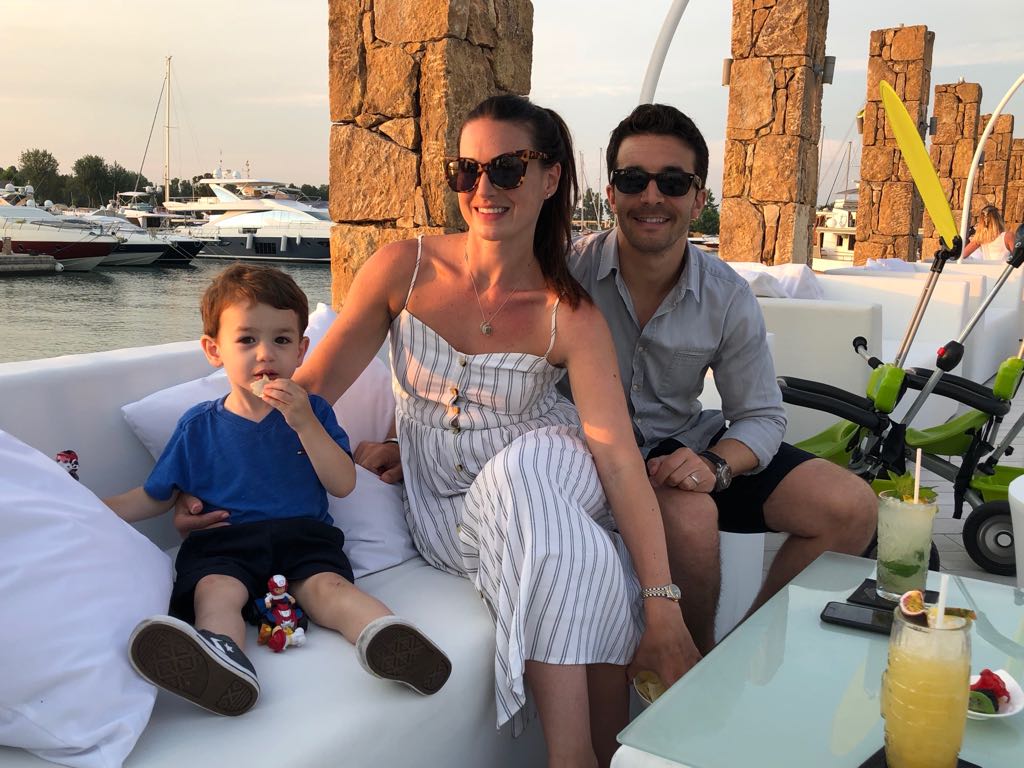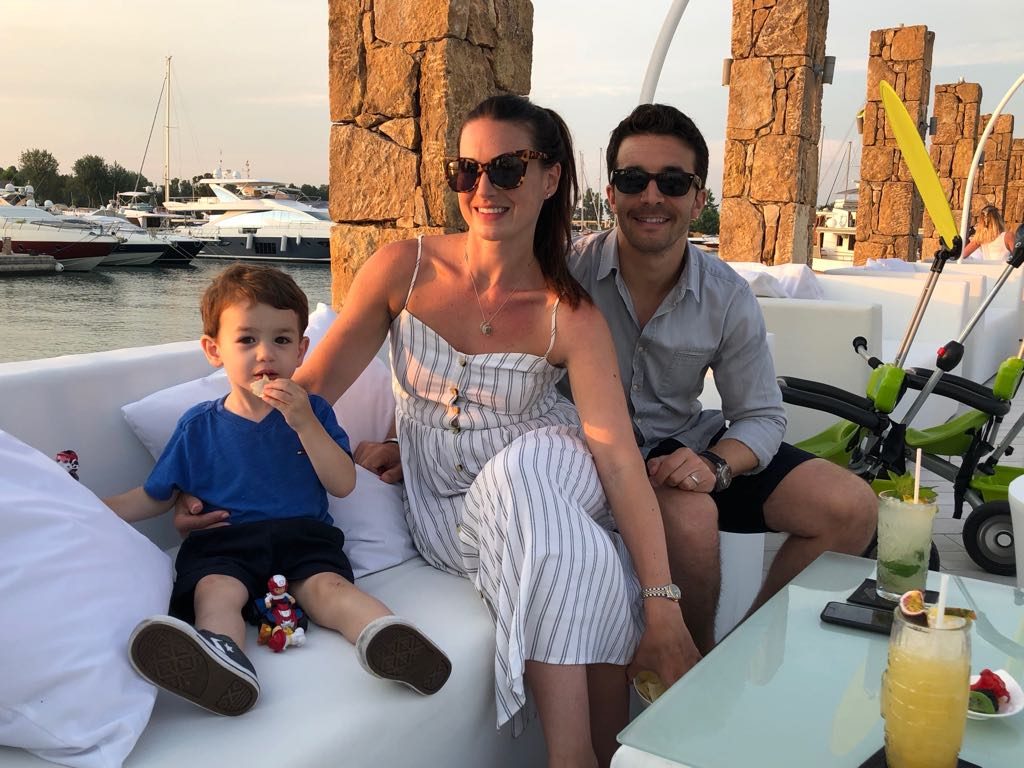 The restaurant the Sani Beach Hotel pool bar does a brilliant burger.
THE KIDS
Wow. This is where Sani really, really makes life easier. It's not just a luxe hotel with a great kids club. Kids are at the heart of everything. From a brilliant and healthy kids menu, to crayoning areas at the breakfast buffet, inflatables at the pool and every single staff member doing anything they can to help out.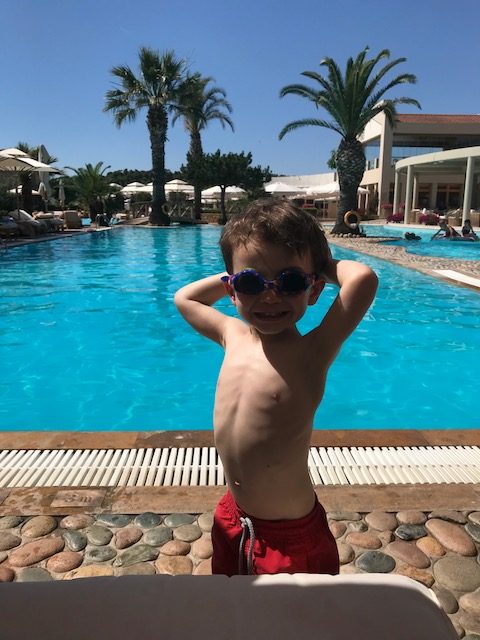 When we ate at the Asia restaurant, the staff brought over balloons to the kid's chairs, the kids food is always served first, every single staff member smiles at your kids. Our kids (we went with friends) couldn't get enough of the kids club. Honest. We went the first week of June and actually it was so hot that by the afternoon, they were ready for some air con and asking to be taken to kids club. It's Ofsted registered with English staff that are so enthusiastic about making the kids time there brilliant and memorable. We also booked Leo's 'keyworker' at the kids club to babysit one night when we ate in the Japanese restaurant. Each hotel has it's own kids club so despite there being a few, one word of warning. book your slots early. It's free for over 3's but in mad demand. If you wait until you arrive to book, you'll probably be disappointed.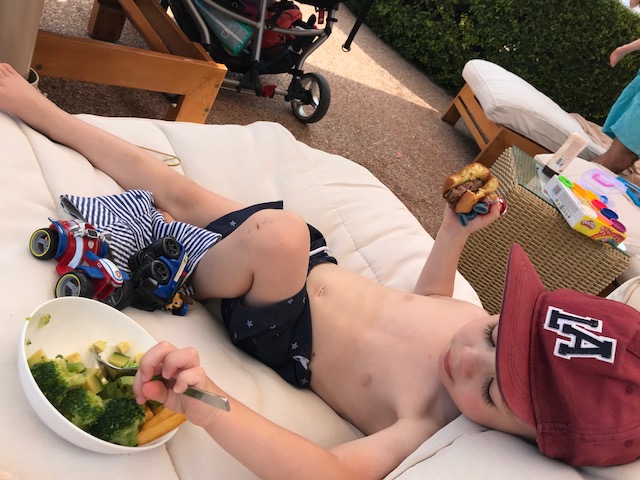 There's a kids zone at the Sani Beach beach where you can watch your kids playing with staff while you sunbathe.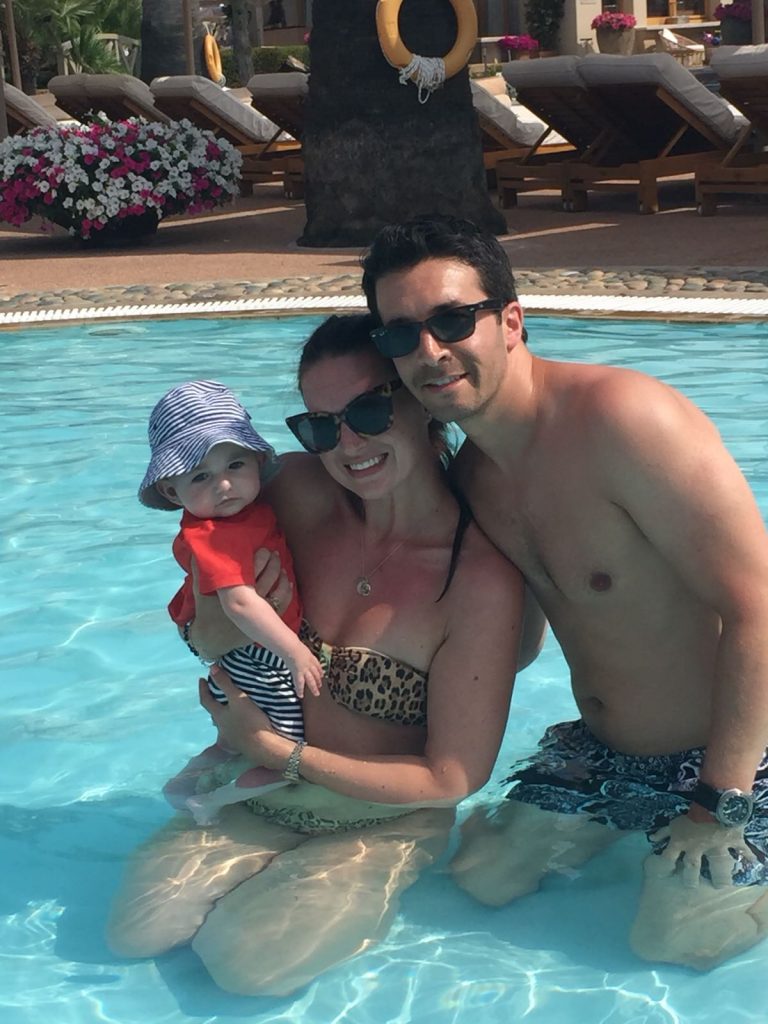 AND THE REST
Leo hasn't used a pram forever but when they're tired at night it's sometimes a bit too far for them to walk back from dinner. Sani, the genius that it is, has a hire shop where you can rent trikes,scooters or bikes for a day or a week. We hired trikes for the older ones it made it so easy to get around, with their ipads and water bottles safely stored in the back. There's also a fully stocked shop for any wipes, nappies and formula.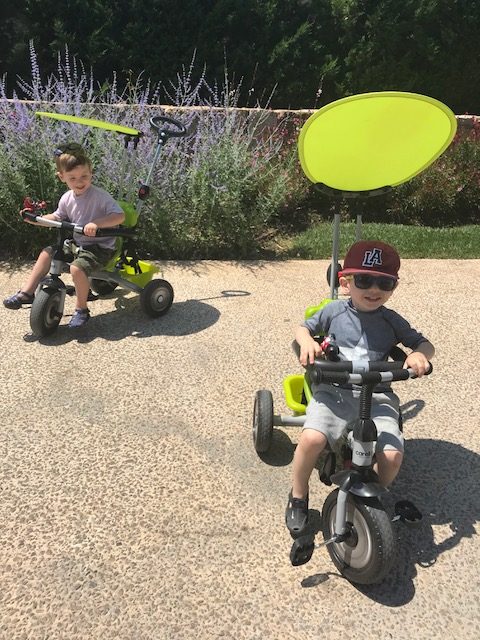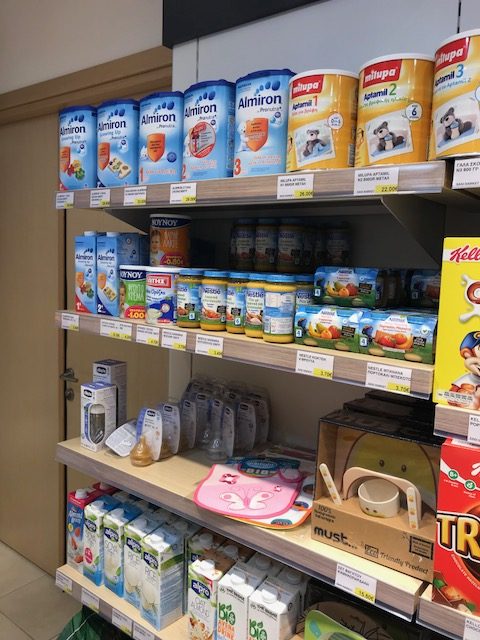 There's so much to do even when not by the pool. From parks and playgrounds dotted all over the place, the beach, the port, gardens and football pitches. You actually can't get bored here whether your kid is 2 or 22.
In terms of the vibe – it's not exactly quiet and secluded. I feel like as it's so big you will bump into people. I actually bumped into an old friend from Uni I hadn't seen for 14 years who now had a wife and four kids that we sat by at the pool every day, a beauty PR and her family, and there were some footballers and their kids that Nick pointed out but I hadn't the foggiest. People do dress up in the evening, but they also go out in flats and a casual dress. Anything goes really.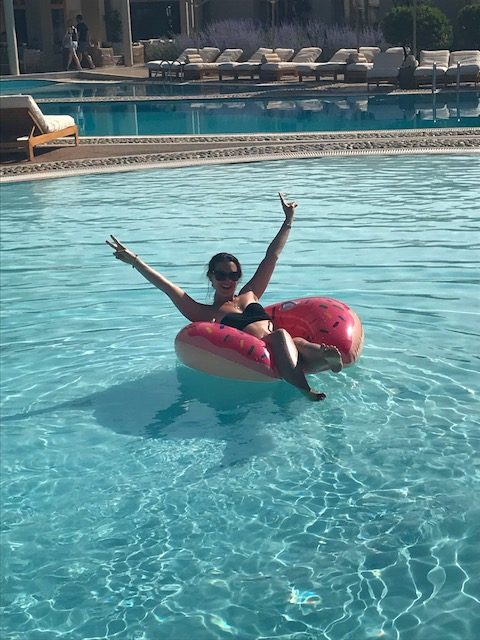 Oh, and this holiday wasn't a freebie, a #gift, #spon or #ad. We didn't get a discount or anything like that. We chose it, booked it and paid for it ourselves. As we are doing again this year. Just felt like I needed to let you know that is areal, honest review. And it's that good. To find out more, click here.
.