We've both been on the hunt for some great swimsuits recently but there seems to be a real lack of one-piece options that don't resemble something the Love Island girls would wear (no offence to them, they look fabulous – we just can't pull of a 90's hi leg swimming costume whilst chasing a toddler around the pool…)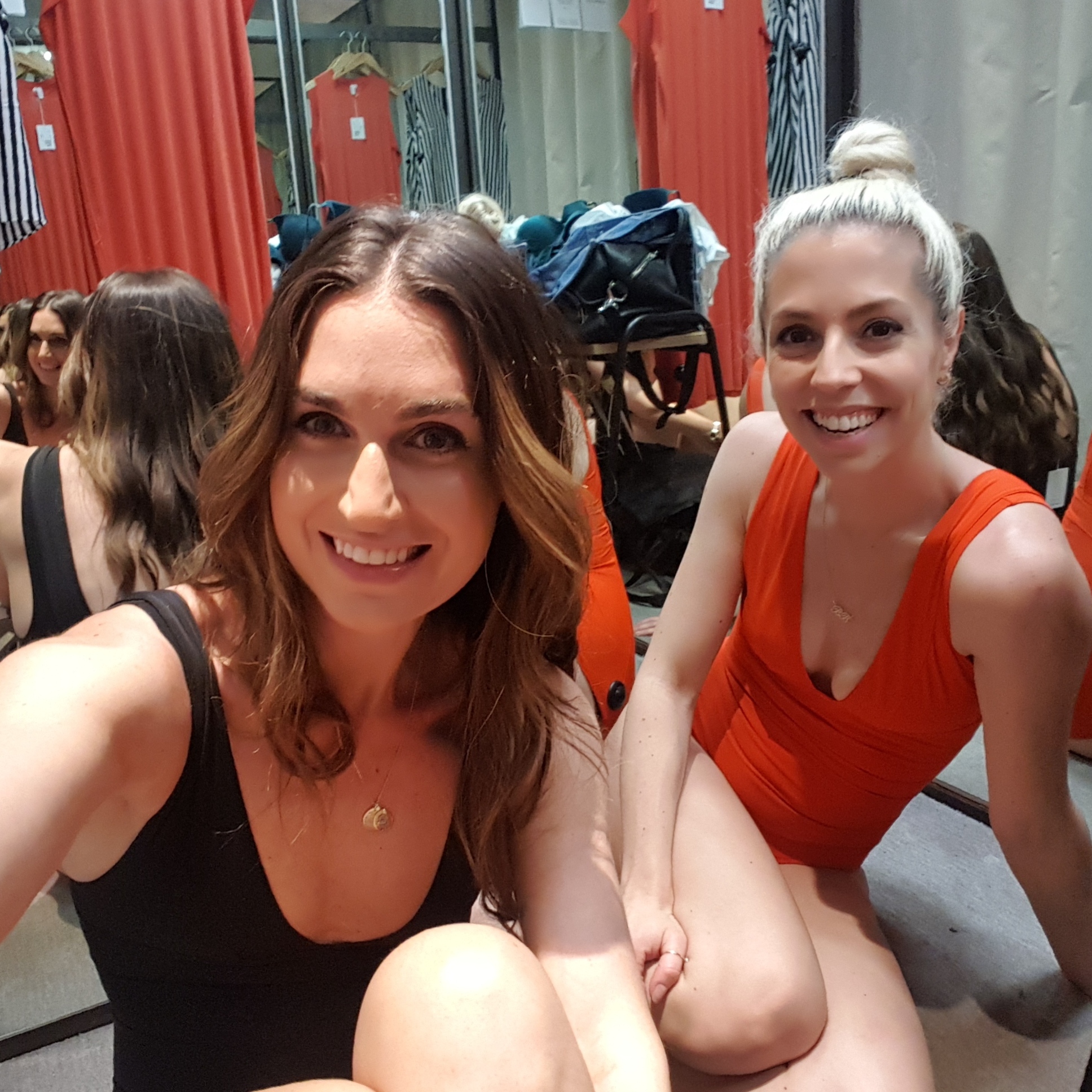 I know you don't have time to traipse around the stores, and don't want be faced with ugly changing room lighting (seriously, we struggled with this last week) so we've done the hard work for you. As always, there are options below to flatter pregnant and post baby figures, and the best bit is that you won't need to leave your couch to get them. Most have free delivery and returns so it's worth getting a bunch and trying them on in your own home where you feel most comfortable.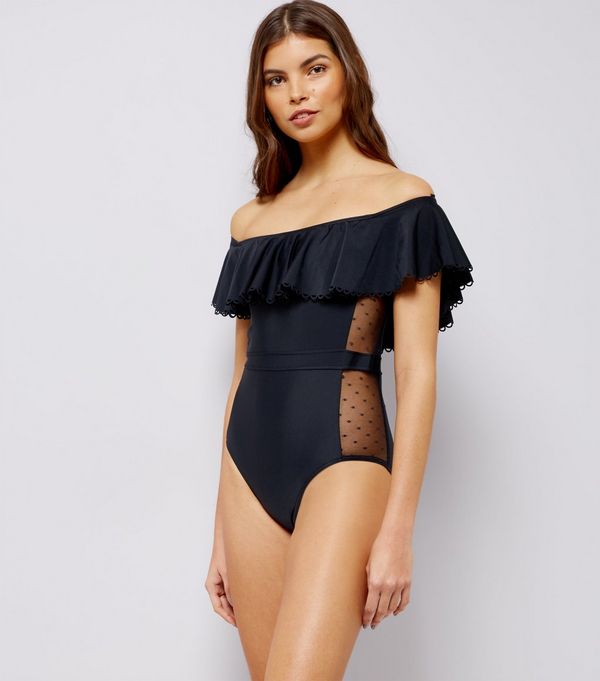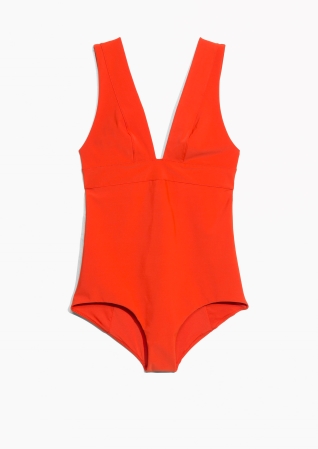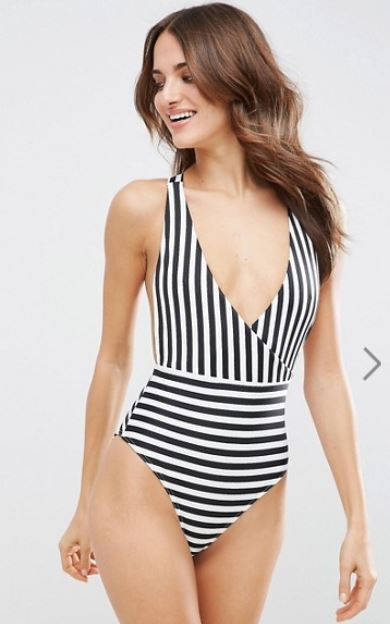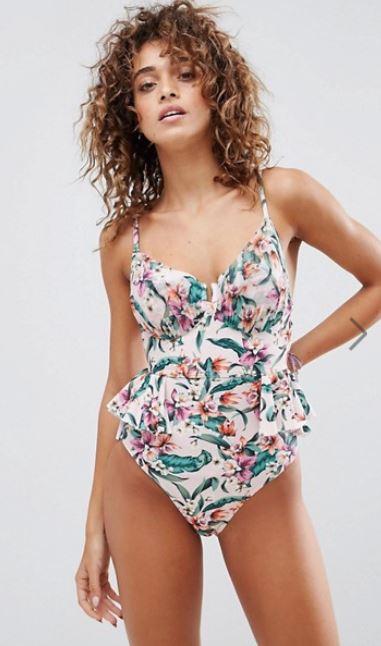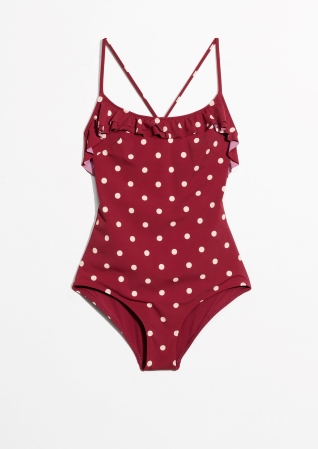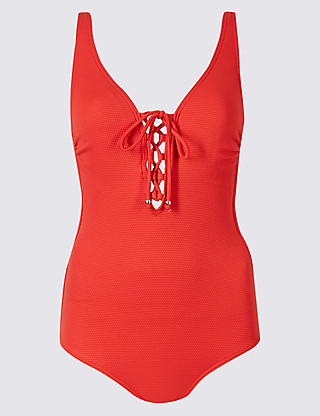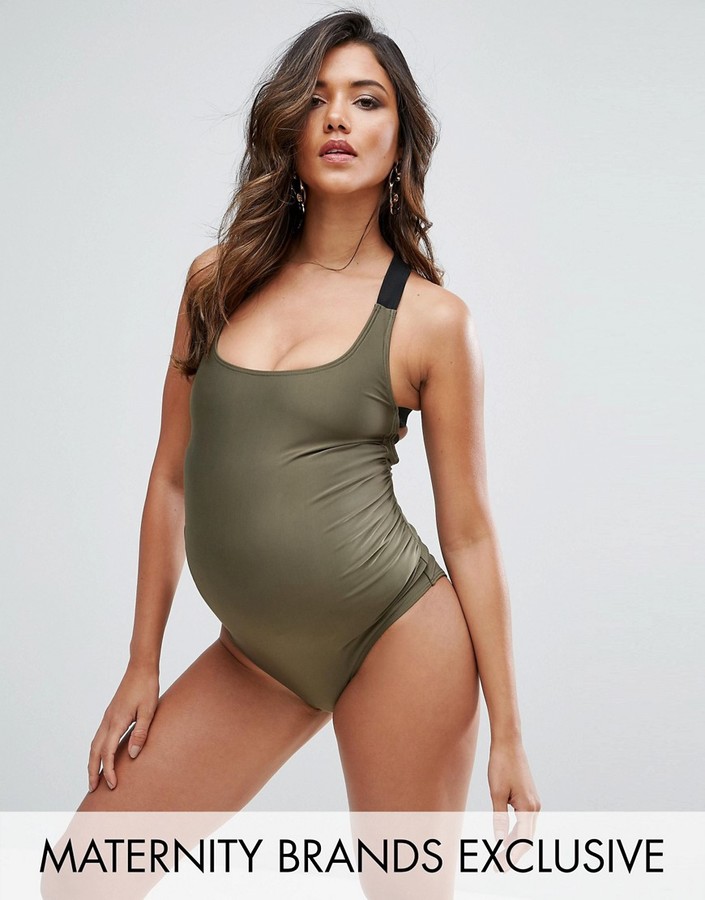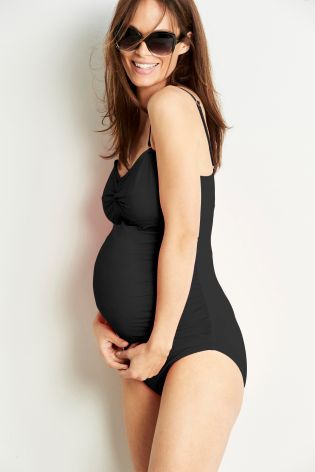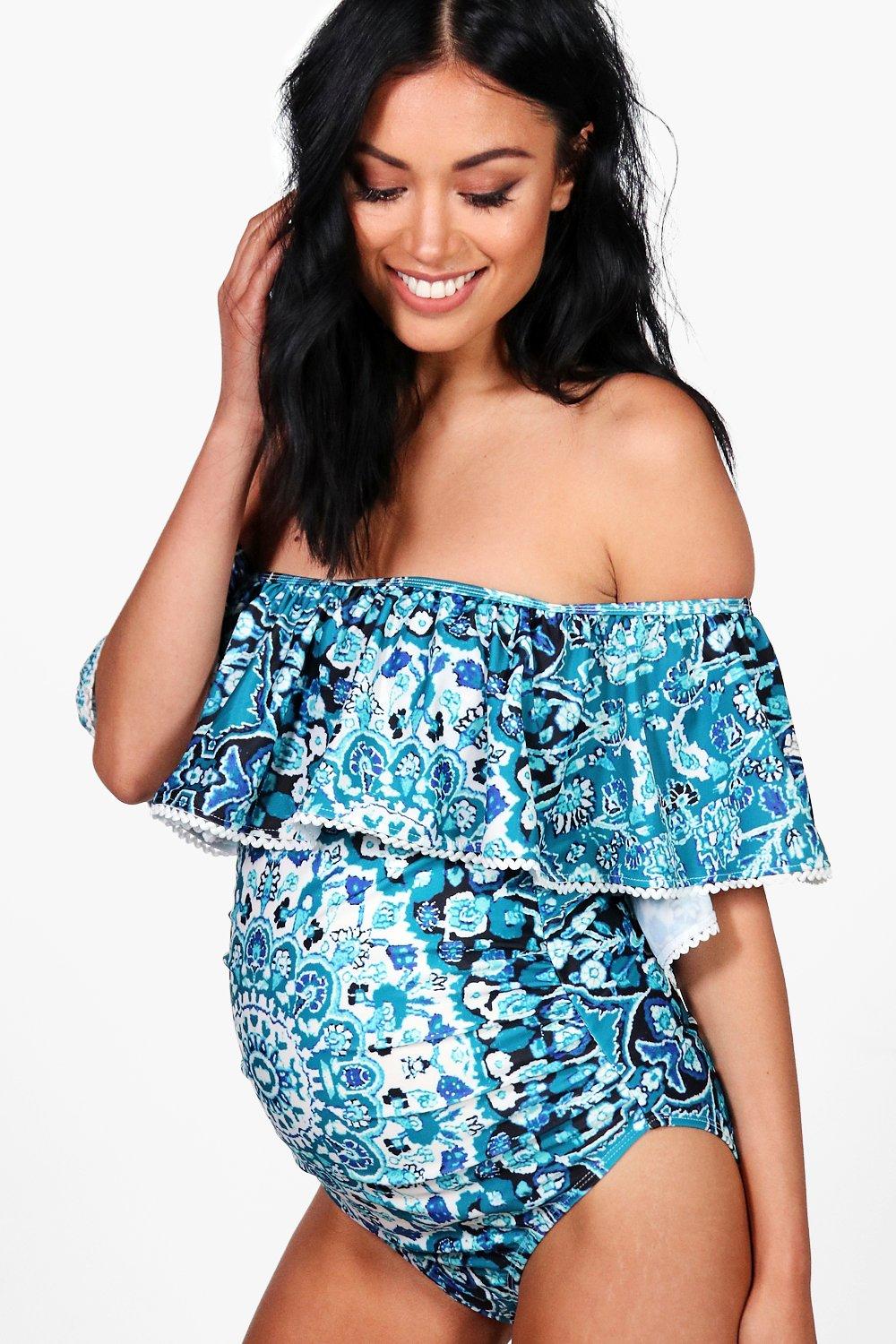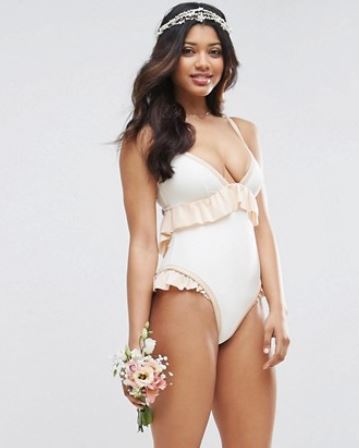 1. Don't be scared by the mesh panels, it's super slimming as it makes you look like you have a tiny waist, plus the black waist band nips it all in. A total bargain at £24.99:
New Look
4. Great if you have small boobs (Sam & I!!) and the contrasting stripe will make your waist look slimmer. Plus its £22!
ASOS
5. Perfect for hiding lumps & bumps with the print, the frill band over your waist and it comes in cup sizes so you can make sure it actually fits well:
ASOS
6. Polka dot detracts from lumps and bumps, and the frill balances out hips/bum:
& Other Stories
8. Wolf & Whistle are a great brand for maternity swimsuits. This one is simple and chic:
Wolf & Whistle
9. You can't go wrong with a simple black swimsuit when you feel like the size of a house. This has detachable straps so you won't get tan lines:
Next
10. Such a lovely print with lace detail, and the frill will balance out your bump with your boobs to make you feel a little more in proportion:
Boohoo
11. Ignore how they've branded this (Bridal!?) If you are pregnant but don't yet have a huge belly then this is a cute non-maternty option. The frills below the bust will sit just above your bump, and frills around your leg will make them look slimmer:
ASOS