We thought when it came to our fashion gift guide, instead of putting together an edit of trend-led pieces that may not stand the test of time, that we would compile a list of our most-worn, timeless items – the pieces that we get asked the most questions about, as we think that you will love them as much as we do…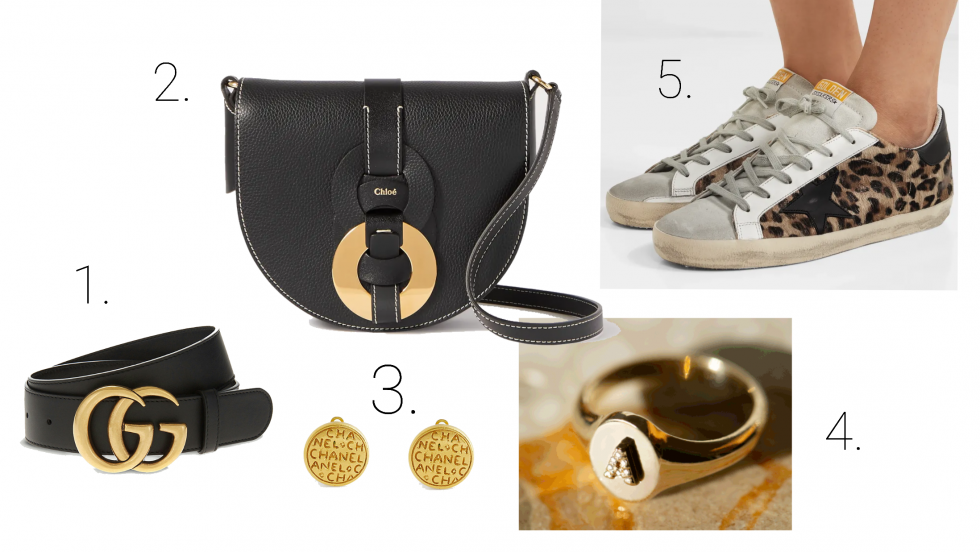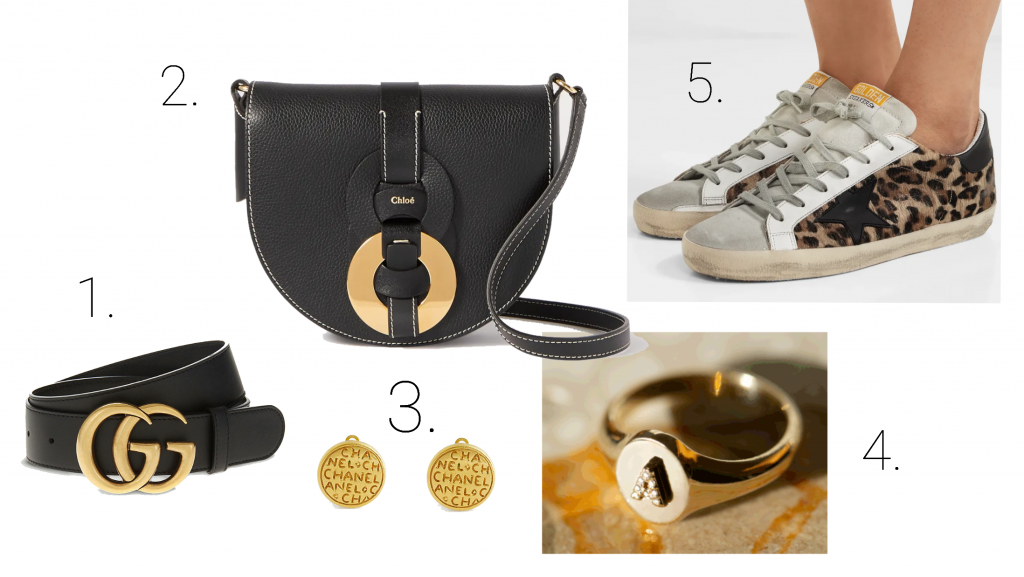 1. GUCCI BELT
Sam's daily staple. The cost per wear on something like this is minimal. Add it to every jeans look to instantly pull it together and create a flattering silhouette.
A beautiful forever bag with a nod to the 70's. It will fit all the essentials, will go with every outfit and will last forever.
3. SUSAN CAPLAN VINTAGE CHANEL EARRINGS
If you are ever going to ask for a Chanel, now is the time. Go for the sustainable approach and buy a vintage.
4. AURUM AND GREY DIAMOND SIGNET RING
You might need to make this one a birthday, Christmas, Chanukah and push present in one! Worth it though.
5. GOLDEN GOOSE
The easiest way to update a basic outfit is with a pair of printed trainers. Leopard is a classic and will never go out of style. Sam's greatest gift to herself.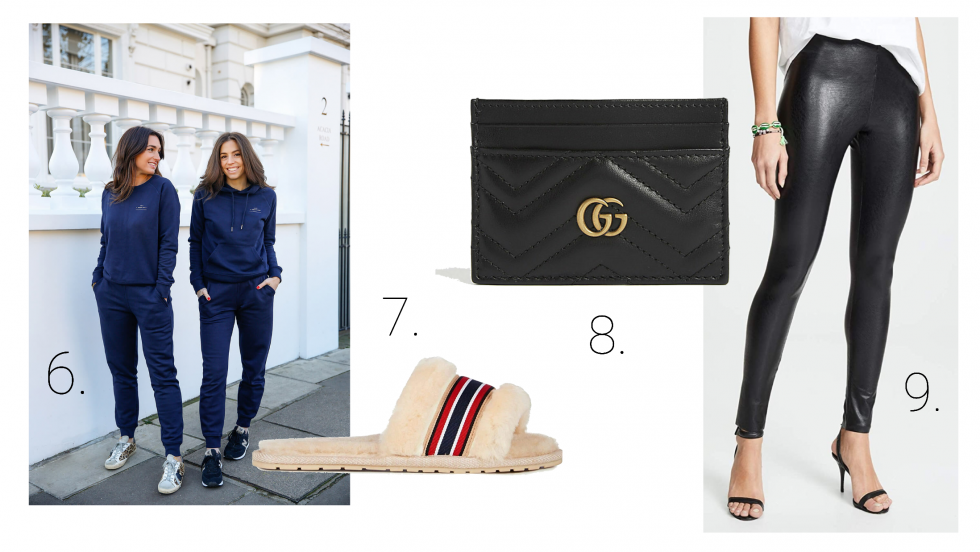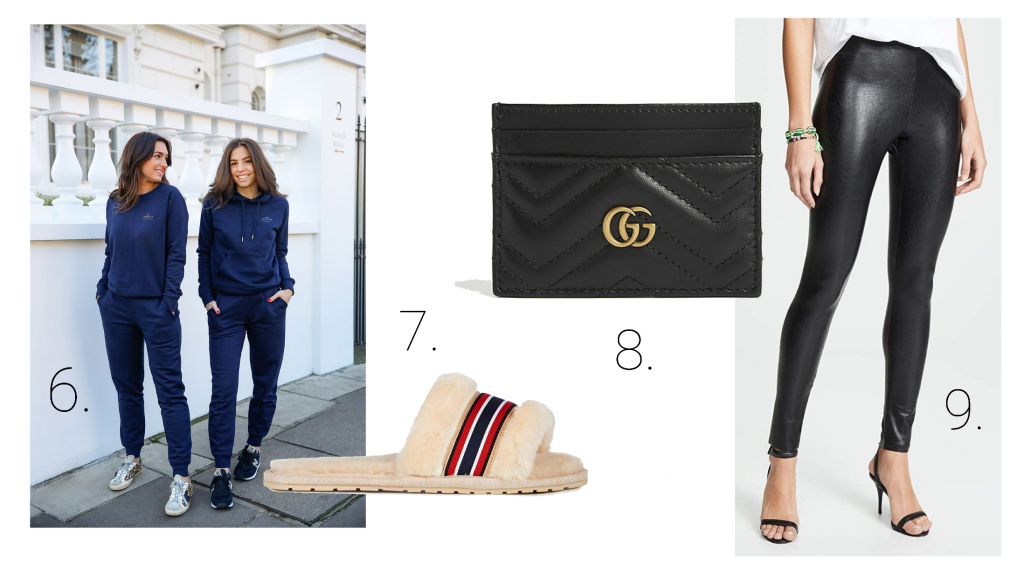 6. THIS IS MOTHERSHIP | THIS IS THE LABEL | LOUNGEWEAR
How could we not include these! Easy to wear, wash well, organic cotton and navy is oh so chic.
7. EMU AUSTRALIA WRENLETTE SLIPPERS.
Like walking on clouds. Fact.
A simple classic that will last a lifetime. Who uses cash these days anyway!
9. COMMANDO FAUX LEATHER LEGGINGS
The best faux leather leggings on the market (and we've tried a lot) – in our opinion well worth the price tag. We've worn these three winters in a row now, which is less than the price of buying three cheaper pairs each season.