Most people assume that wearing something tight fitting isn't for them, but the truth is, they suit all shapes & sizes and can be really flattering. The only thing to be wary of is neckline – it can be more flattering for a larger bust to wear a lower neckline. But as with everything, if you love it then wear it! If you feel a bit more conscious then try it with a leather jacket, or blazer on the top.
Here are a selection of body con (terrible name!) dresses and a some inspo of ladies below fitted dresses in sizes 6 – 20.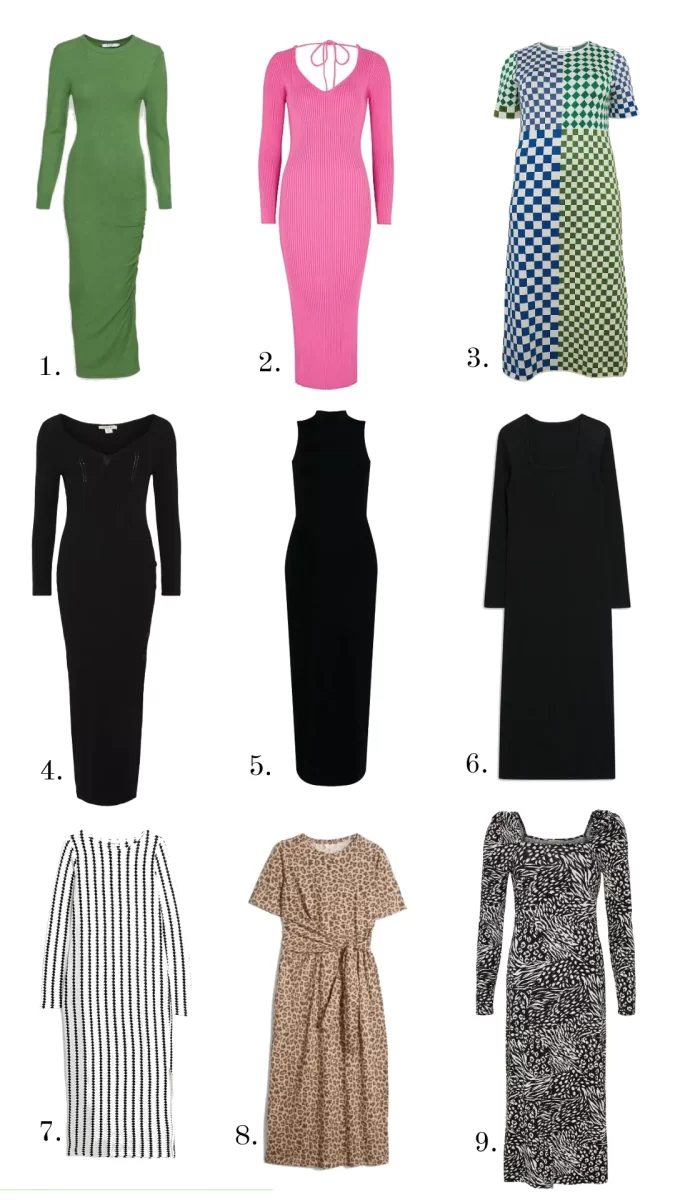 1.Green dress £30 // 2. Pink dress £62 // 3. Green/Blue checked dress £71 // 4. Black v neck dress £47 // 5. Black high neck sleeveless dress £39 // 6. Black square neck dress £39** // 7. Black/White stripe dress £50 // 8. Leopard dress £ 79 // 9. Black/white print dress £16
** John Lewis are donating £5 from every sale of this dress to The Prince's Trust #ChangeAGirlsLife campaign between 1st and 8th of March.