As we edge closer to 40 (we still feel like we're about 27 but anyhoo) the area around our eyes is in need of a little extra TLC. Skipping eye-cream no longer cuts it, it's time to embrace the extra step. The right ingredients, deployed in clever formulations make a world of difference when it comes to fighting puffiness and fine lines…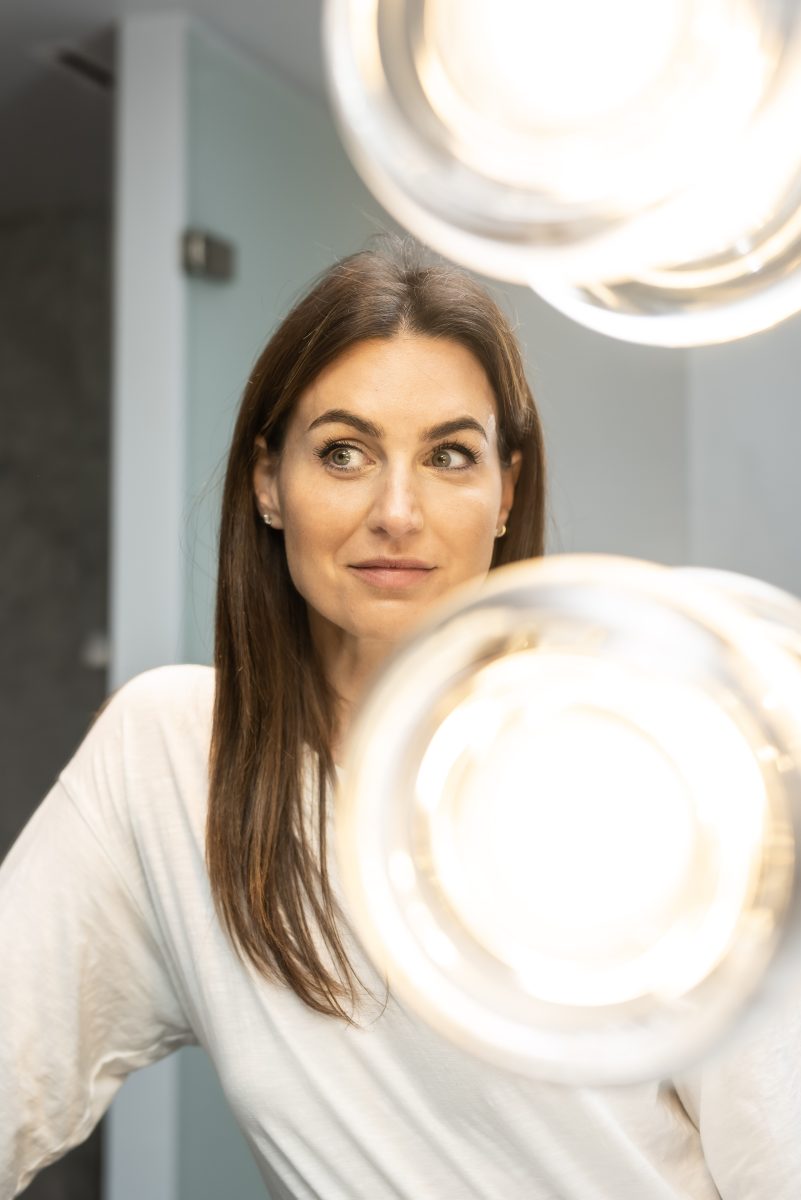 The Golden Eye Cream Rules:
Use an amount only the size of a grain of rice per eye.
The ring finger is the base finger to apply with it as it has the lightest touch.
The skin around your eyes is thinner than the skin on the rest of face so use little pressure and pat, don't drag.
Sadly, although you can get eye creams with some pearlescent particles in that help to brighten the eye area short term; most can't actually eradicate dark circles. For that you need a good corrector & concealer.
MY EYE CREAM EDIT: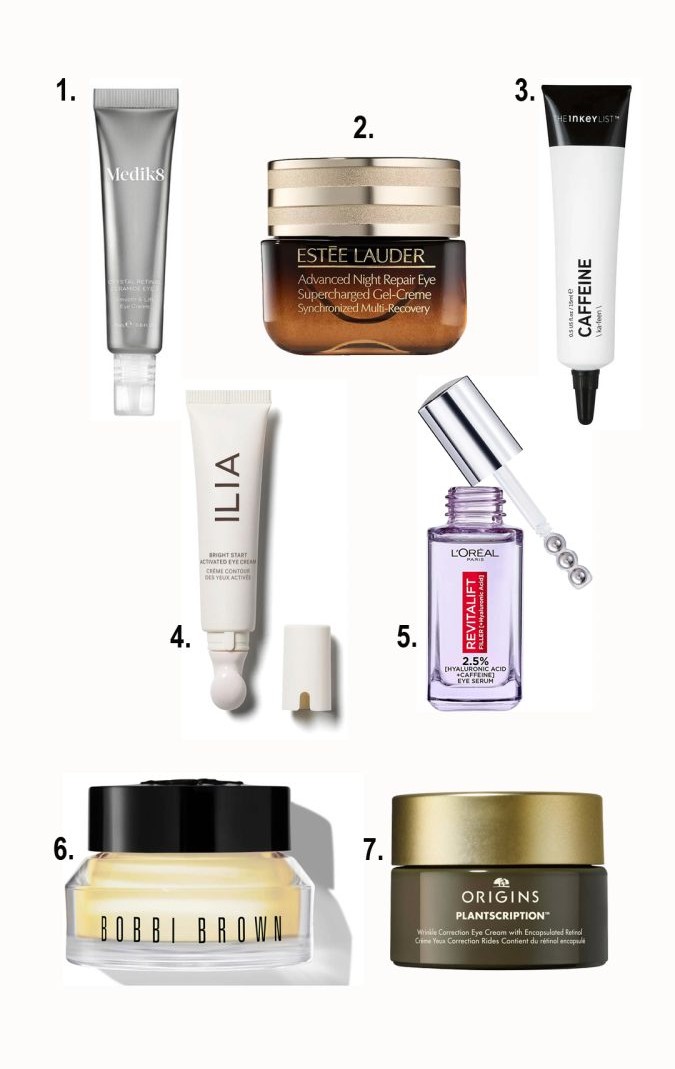 1: Medik8 Crystal Retinal Ceramide Eye, £42
There's serious science in this little tube. Medik8 fans have been desperate for an eye cream version for years. Available in three different strengths (like their iconic Retinal – 3, 6 and 10) so you can climb the ladder; tackle crows feet, wrinkles, crepiness and puffiness. Start low and slow; you'll see incredible results.
2: Estee Lauder Advanced Night Repair Eye Gel Cream, £44
This lightweight gel fights the visible impact of lack of sleep, UV, pollution – even blue light from our phones & laptops. I particularly love it in summer when creams feel too rich and heavy.
3: The Inkey List Caffeine Eye Serum, £9.99
Caffeine takes down inflammation, dark circles & puffiness. Plus this budget buy comes in a serum consistency, which means its super lightweight, sitting perfectly under make-up.
4: Ilia Bright Start Activated Eye Cream, £52
A potent eye cream powered by a plant-based retinol alternative that's clinically proven to brighten, hydrate, smooth, depuff, and prep for concealer. The cooling ceramic tip feels like heaven: sheer pearl particles illuminate dark circles.
5: L'Oreal Revitalift 2.5% Hyaluronic Acid + Caffeine Eye Serum, £10
Thanks to the triple bead metal wand, this feels instantly cooling & awakening, which is what you want first thing in the morning. Hyaluronic acid, niacinimide and caffeine help fake a more awake look and while it won't provide long-term anti-aging miracles on problems like under eye bags, it does instantly plump out those fine lines and remove any puffiness.
6: Bobbi Brown Vitamin Enriched Eye Base, £29
This all-in-one cream hydrates, nourishes & acts as an under-eye primer. Vitamin A helps smooth lines while caffeine de-puffs over time. We notice make-up sits better when we wear this, so if you find your concealer caking or fading, this is one for you.
7: Origins Plantscription Wrinkle Correction Eye Cream, £45
Gemma has been using this one for the last couple of months. Containing encapsulated retinol, it's gentle enough to use around the eyes while powerful enough to smooth away lines. Start using it a couple of nights a week in the evening, building up skins resilience.
PSSSSST:
For instant de-puffing and also relaxing, I'm fully obsessed with these. Unlike the frozen balls, these are stainless steel so you can either keep them in the fridge, or tbh they are cool enough straight from the dressing table. Apply your eye cream, roll these over inwards and outwards, then hold over the eye area for a few seconds. Instant de-puffing and awakening results.