With four kids of varying ages and genders between us, we think we're pretty good when it comes to gift buying for kids. We've selfishly picked items that would suit our kids ages, so if you have a child anywhere between 2-6 this should be helpful. If you're looking for items for younger kids, have a search of our website for past gift lists we've put together. As with all of our gift guides this year, we've fused old faithful brands you all know and love with small brand discoveries we've loved supporting this year.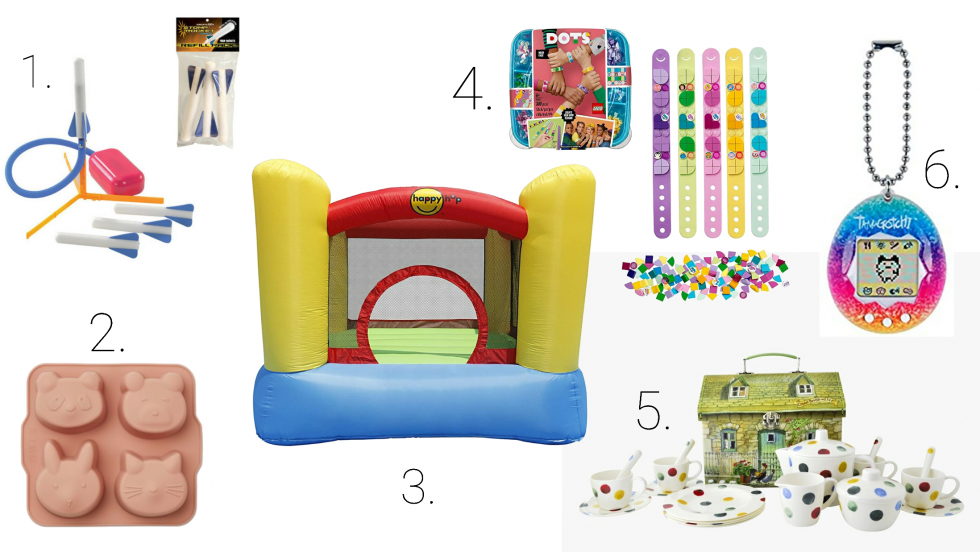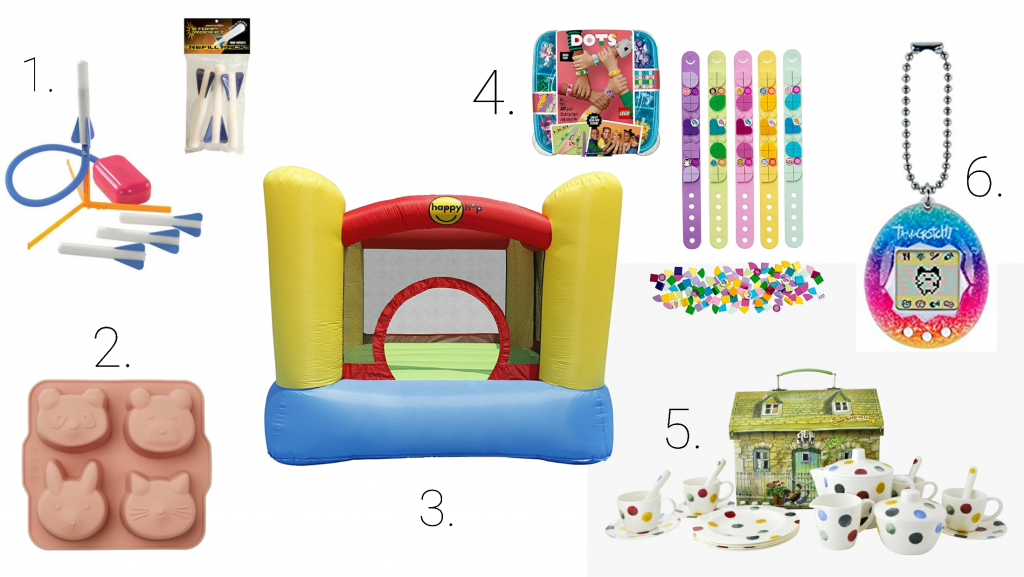 1 // STOMP ROCKET
One for all ages (even the dads find this fun) – it's one of the most fun garden activities around. Just try not to lose the rockets (although recent discovery that you can buy extra ones has been a lifesaver)
2 // KIDLY
This website has one of the best edits of kids stuff around, in our opinion. From super chic interiors to cool clothes and creative, imaginative toys. For all ages and genders.
3 // BOUNCY CASTLE
A big-ticket item, but one that has been worth it's weight in gold in lockdown. Post-lockdown, bring it out at every playdate and BBQ from now til forever.
All four of our kids are absolutely obsessed with these. A really great new franchise of Lego, they can re-do and wear over and over.
5 // EMMA BRIDGEWATER MELAMINE TEA SET
This is an old faithful gift that Belle received when she was younger (and Ace loves to play with) that has now thankfully been re-stocked. A really brilliant, built-to-last gift that any kid will love, and grow with.
6 // TAMAGOTCHI
So retro but just as much fun as it was in the 90's. Leo is obsessed with the one that Sam recently gave to him, in lieu of a real pet.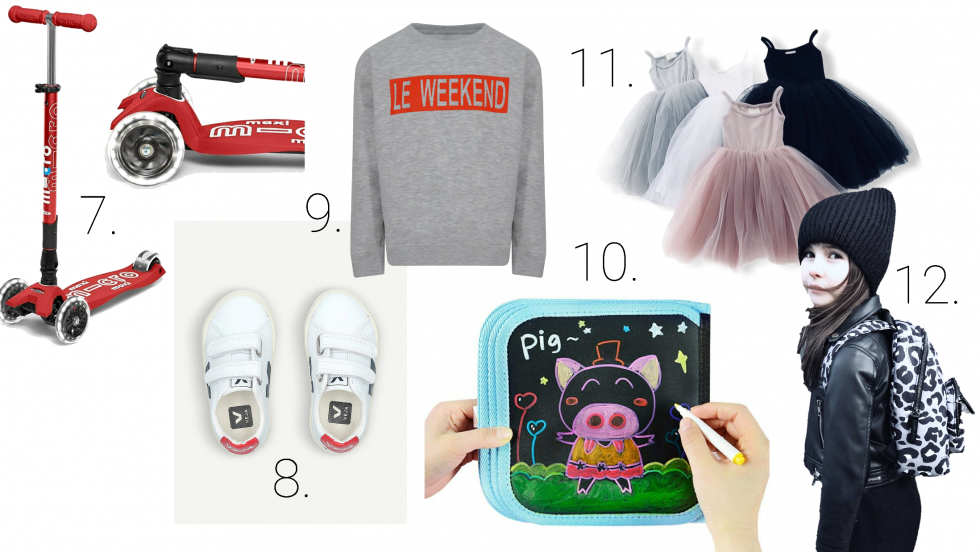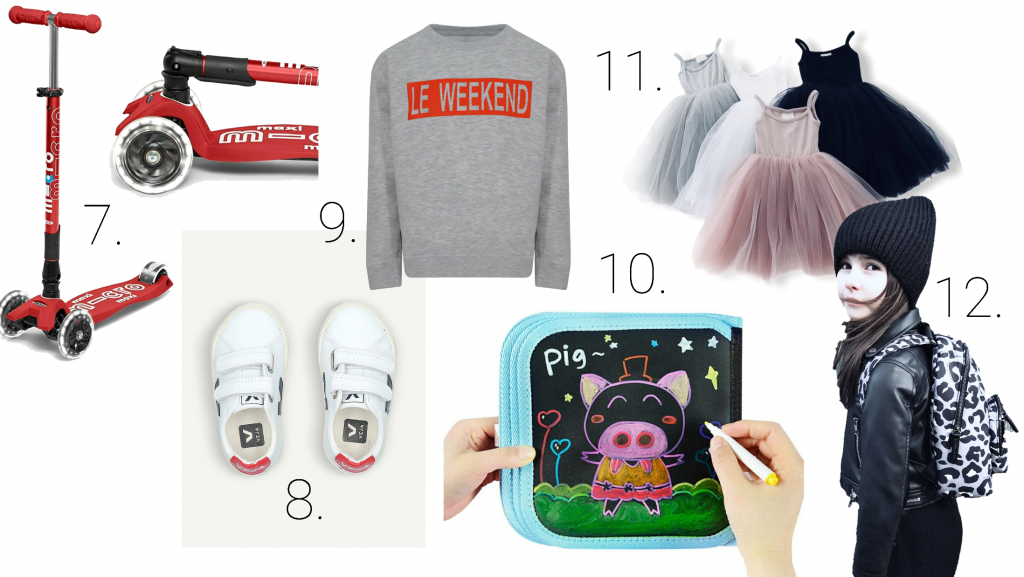 7 // MICRO SCOOTER
We're fully paid up members of the Micro Scooter Fan Club. The latest update of our old-faithfuls is foldable and has light up wheels. Not a day goes by when we don't use these. Best. Invention. Ever.
8 // VEJA
We love ours (and we know you guys are a fan) so check out these super-stylish and sustainable shoes for little ones form our of our favourite trainer brands.
9 // ANOTHER FOX
One of Sam's favourite small brand finds when it comes to stylish boys clothes, from babies to teens. They even offer twinning adult styles.
10 // TRAVEL CHALK BOOK
Gemma keeps these in the car to keep her kids entertained on long journeys. No mess, no fuss, just peace and quiet.
11/ WILD AND SASS
Gemma's favourite place to shop for Belle.
12 // TIBA AND MARL MINI ELWOOD
Our fave baby bag now does mini versions for our mini's. You can't beat the mini monochrome leopard print – for boys and girls. Sam recently upgraded Alfies – it's roomy enough for all the nursery essentials plus totally waterproof too. Built to last.