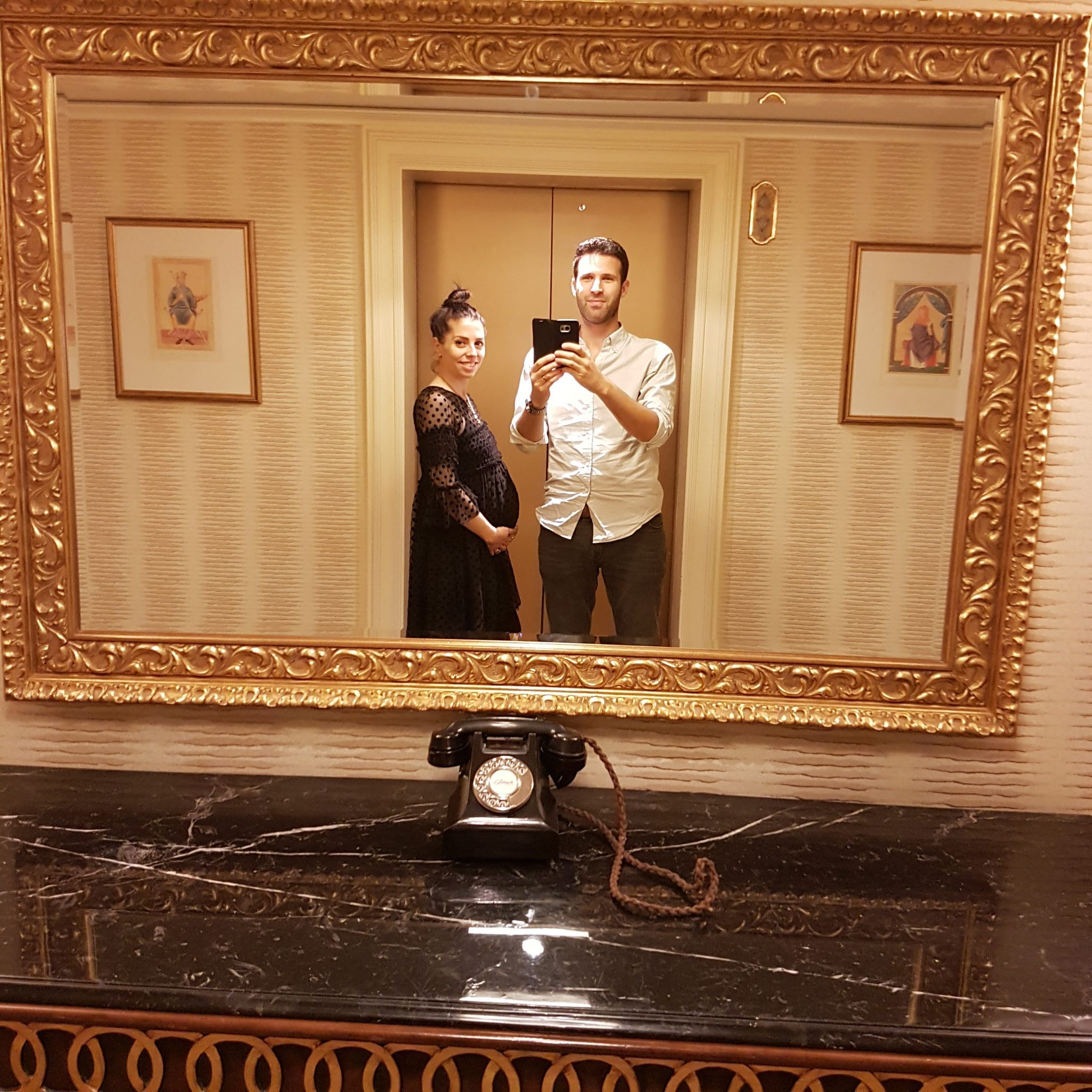 You know when you are just at breaking point and you need to breathe and reboot?? This was us, but luckily we were saved by an overnight stay at The Landmark. In amongst a crazy work schedule, a grim pregnancy and chasing after a toddler we somehow managed to by pass our wedding anniversary without celebrating (well actually, we went to a posh restaurant, ordered food then I threw up with morning sickness and we left!!) So I decided to book us in for a night away, to celebrate 15 years of being together. And in true romantic style, the main aim of the escape was so that we could just sleep (and occasionally have a conversation…oh and take mirror selfies!)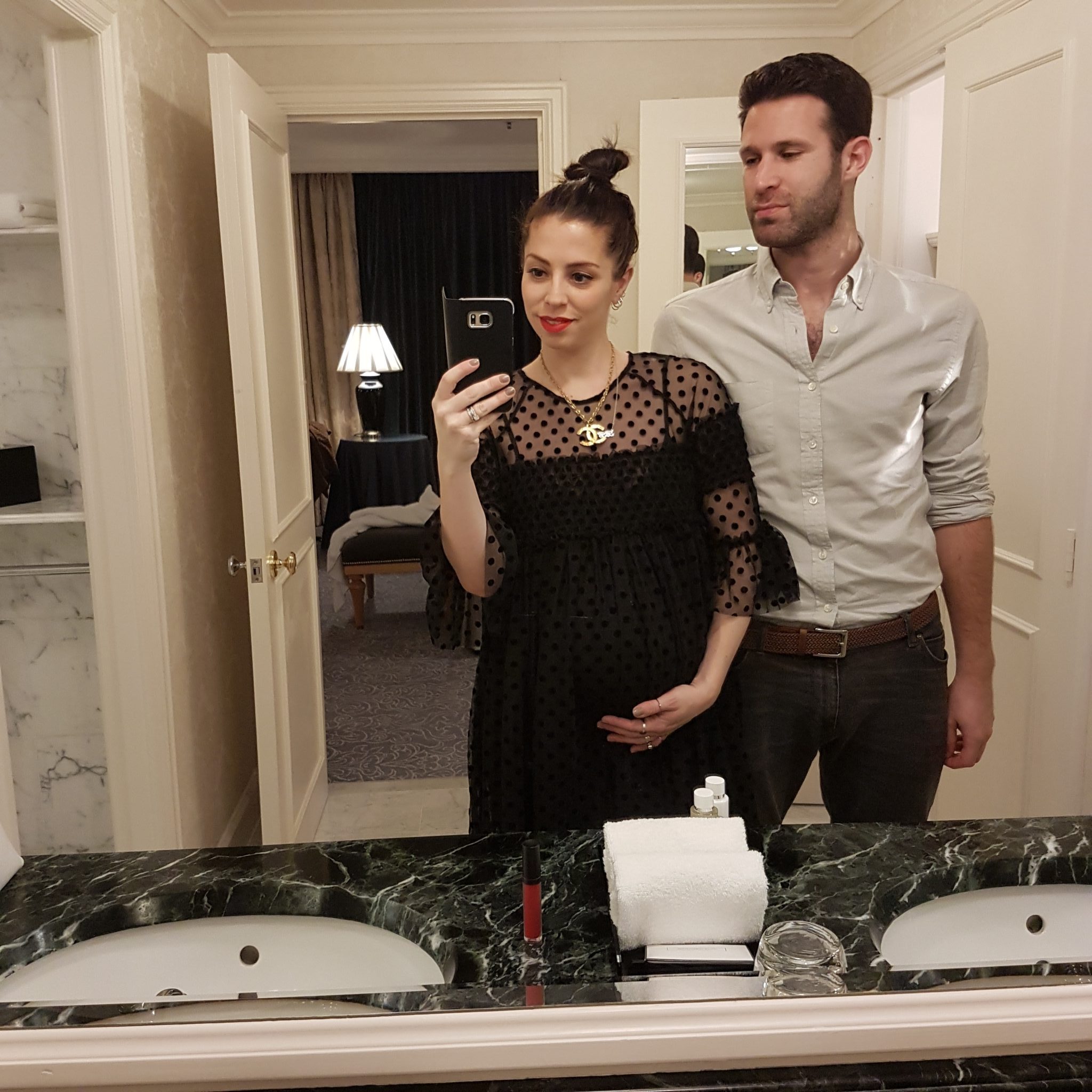 WHERE: The Landmark Hotel. 222 Marylebone Rd, Marylebone, London NW1 6JQ
WHY STAY: For an escape, some peace and quiet and to feel spoiled. But without having to leave London.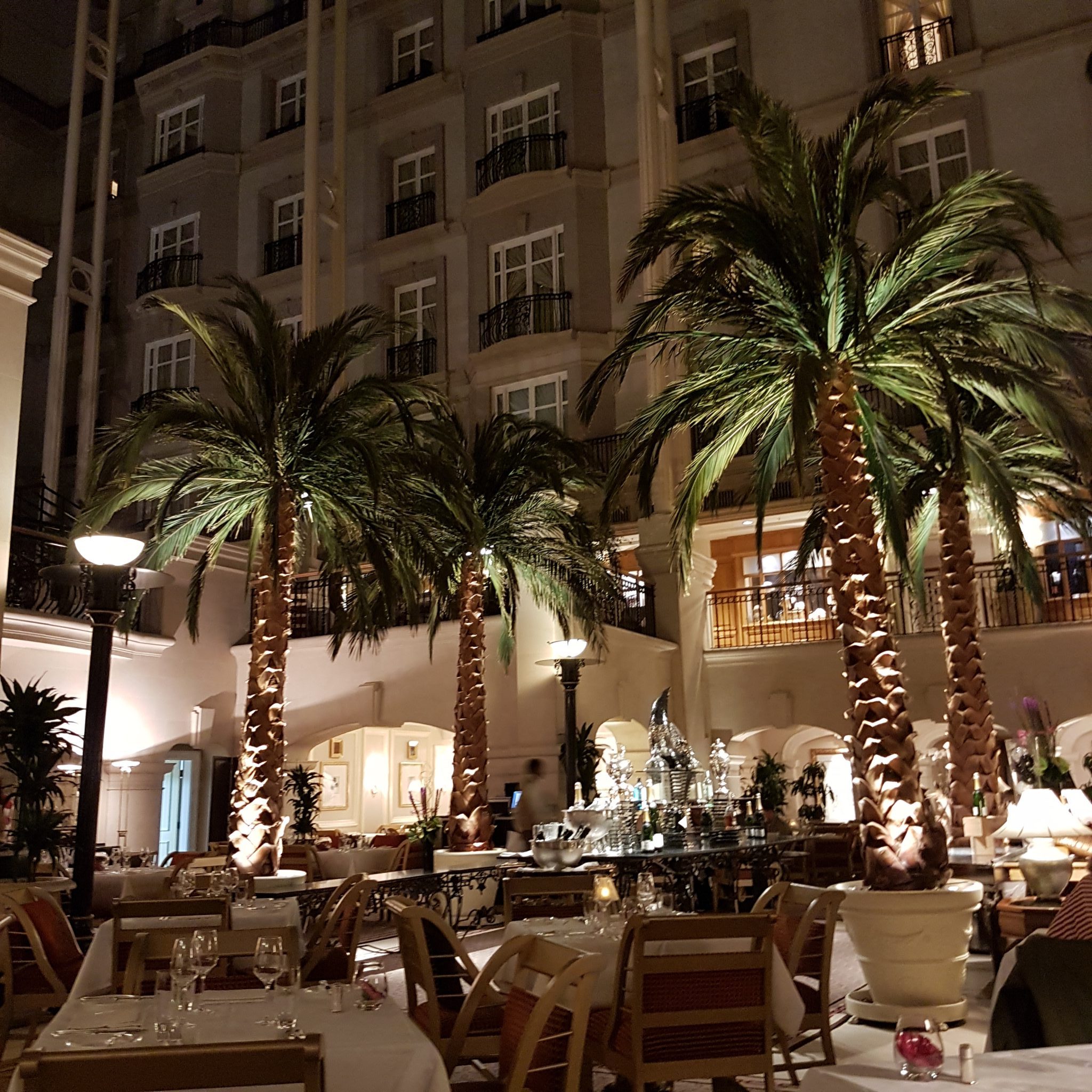 SLEEP: In the most comfortable giant bed we've ever slept in. Black out blinds, plus thick curtains. We slept until 8am and I can safely say it was one of the best sleeps of my life.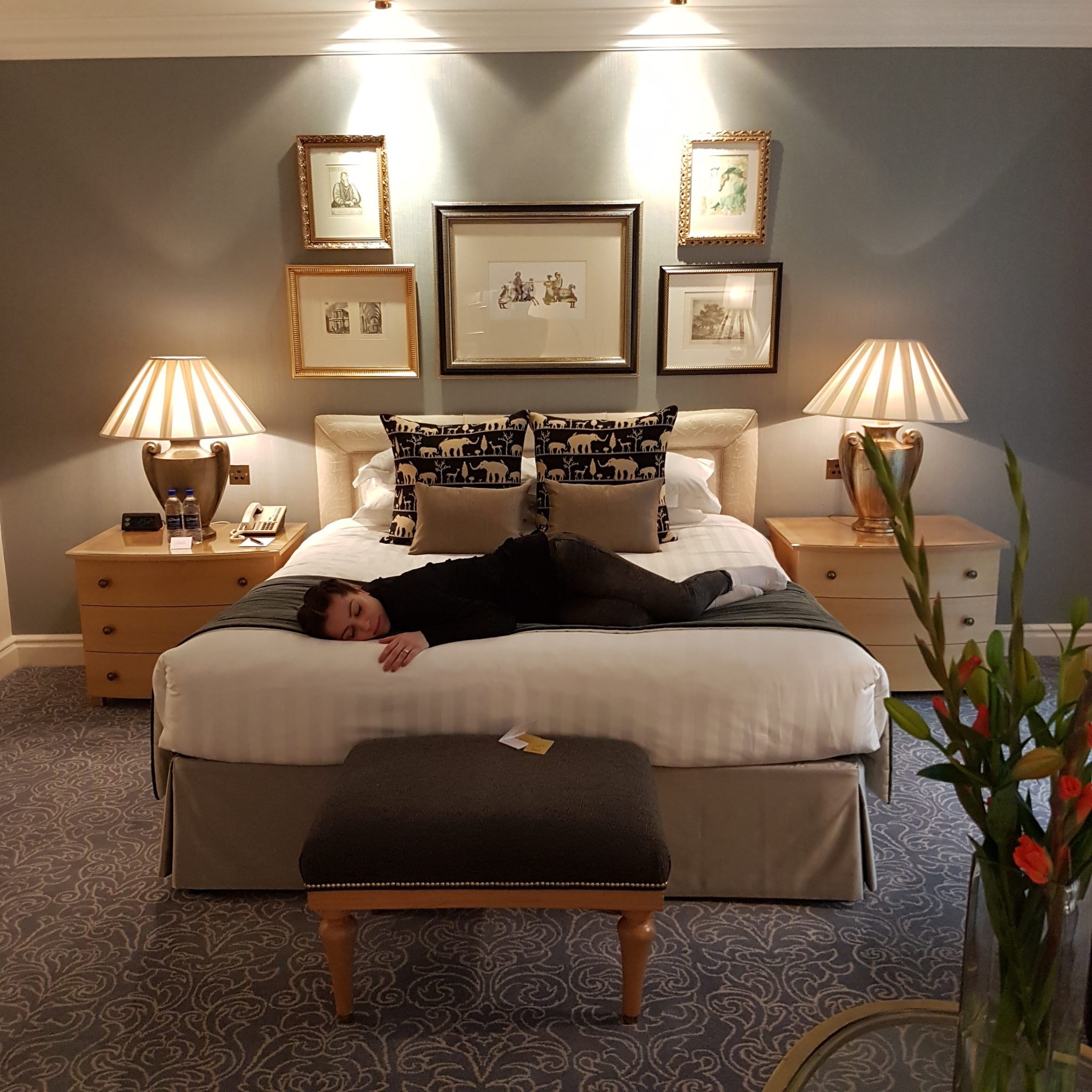 EAT: We had dinner in the Winter Garden restaurant. I had the juiciest steak, followed by sticky toffee pudding with my ultimate favourite, cinnamon ice cream. Breegs had the croquette of slow cooked duck leg with poached duck egg, baby onions, Alsace bacon and truffle and he raved about it for days after (and asked why I can't cook him food like that!)
The following morning we had breakfast in bed and it was DELICIOUS. I had waffles (when in Rome hey!) and porridge. The bread basket was full of warm chocolate croissants and it made me upset that my breakfast wasn't served to me like this every day!!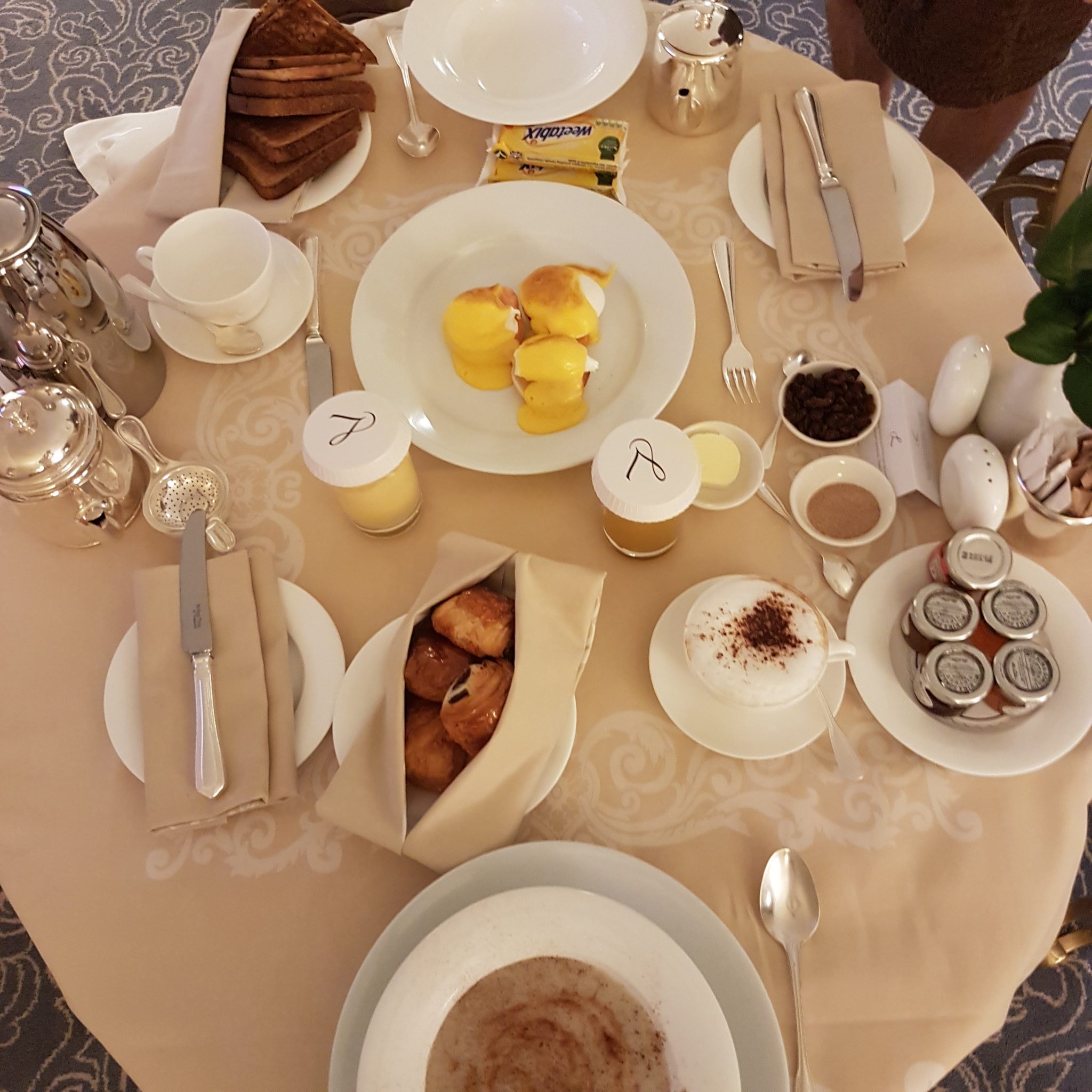 WHAT WE LIKED: Our room was amazing. The bathroom was the size of my bedroom at home, with 2 sinks (the dream!!) and a separate bath and shower. The hotel was a 12 minute tube ride from my house, but as soon as I walked in the fancy doors of the hotel, I felt a million miles away.
WHAT WE DIDN'T LIKE: There was a pianist who played in the atrium until around 10.30. As our bedroom looked onto the atrium this was so lovely to listen to until I wanted to actually fall asleep. If you like total silence then make sure your room isn't on a lower floor, looking onto the atrium.
WOULD WE COME BACK: Absolutely!! It was so lovely to escape, even if it was for less than 24 hours. Logistics didn't work out as we planned for a full weekend away so last minute, so it was great to be able to fully relax even though we were so close to home.
DETAILS: The Landmark Hotel